Check out some choice Star Wars cosplay from SDCC!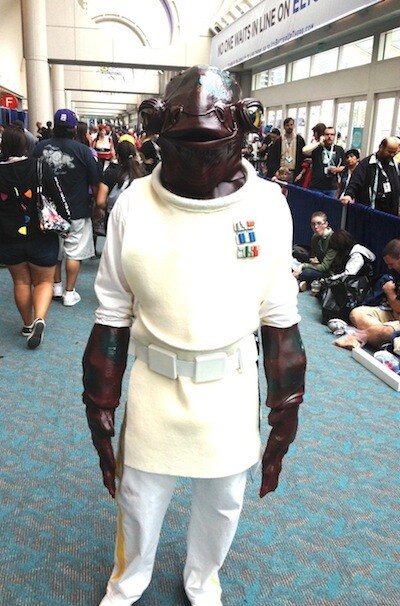 Everyone's favorite Mon Calamari, Admiral Ackbar!
Oh, the costumes you'll see at San Diego Comic-Con! The popular convention draws both professional and first-time cosplayers alike. From sharp-dressed clone troopers to a stunning Lady Vader, Star Wars costumers were out in full Force. Here are some of my favorite Star Wars costumes from San Diego Comic-Con 2013!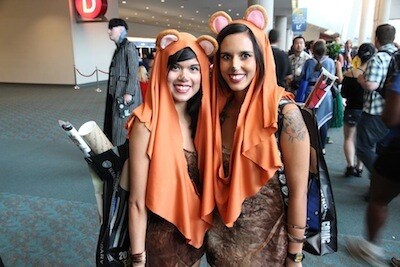 Ee chee wa maa! These Ewok cosplayers took a fun and fashionable approach to Yub Nub style.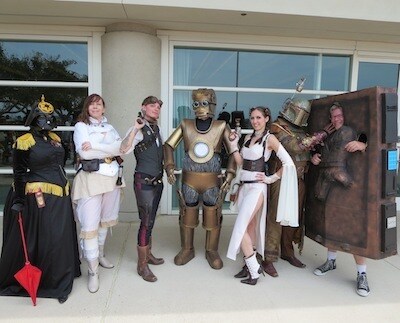 This talented group of cosplayers gave Star Wars a Steampunk twist! The details on each of their costumes were astounding. Dina Kampmeyer (cosplaying as Luke Skywalker) even wore tiny power converter earrings!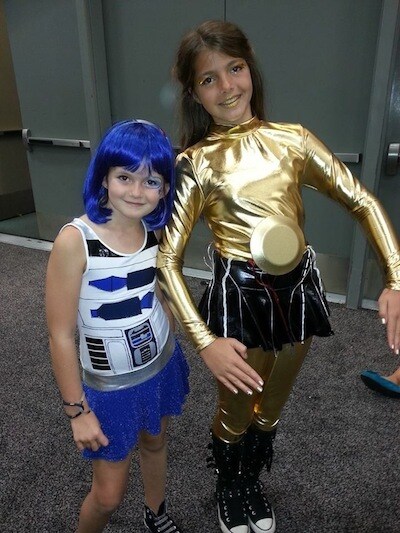 (Photo by Spencer Brinkerhoff)
Dressed as R2-D2 and C-3PO, these young fans show off their Star Wars pride!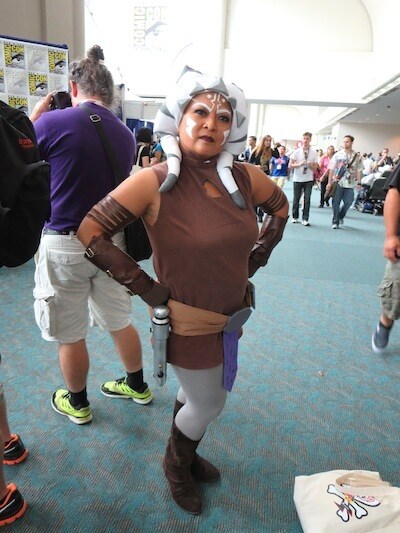 Clone Wars fans (like myself) were excited to spot an Ahsoka Tano walking around the lobby.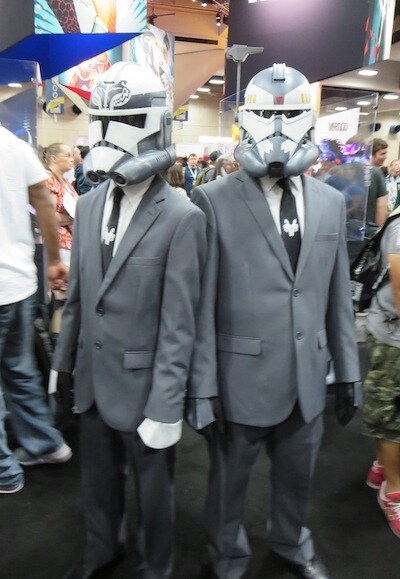 The Wolfpack gets suited up! These clone troopers swapped their armor for silk suits and black ties. Looking sharp, boys!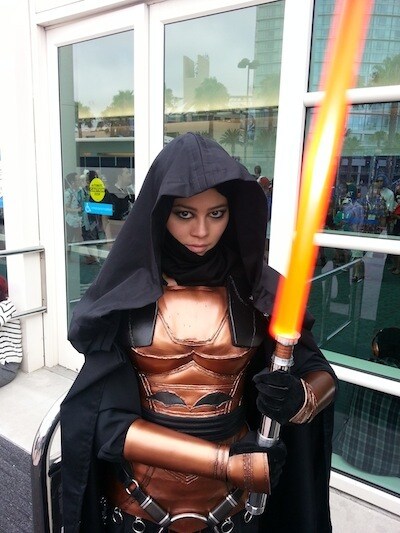 (Photo by Spencer Brinkerhoff)
This striking cosplayer (as Darth Revan) got a glowing effect to her lightsaber thanks to a LightStick!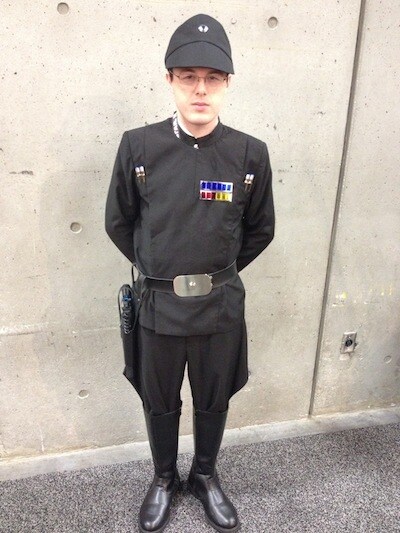 With Lord Vader nowhere in sight, Imperial officer Derrick Schmier took a break from his duties.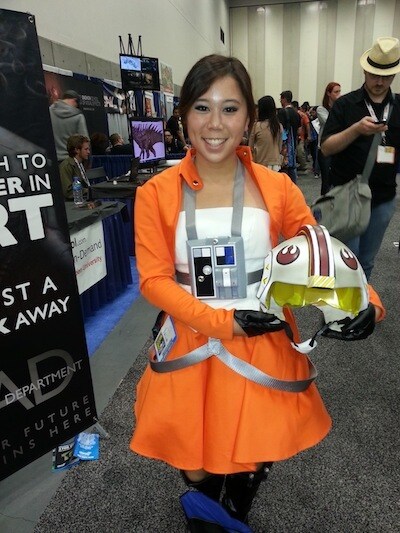 (Photo by Spencer Brinkerhoff)
Rebel pilot Kim Mah is ready to take on the Empire in style!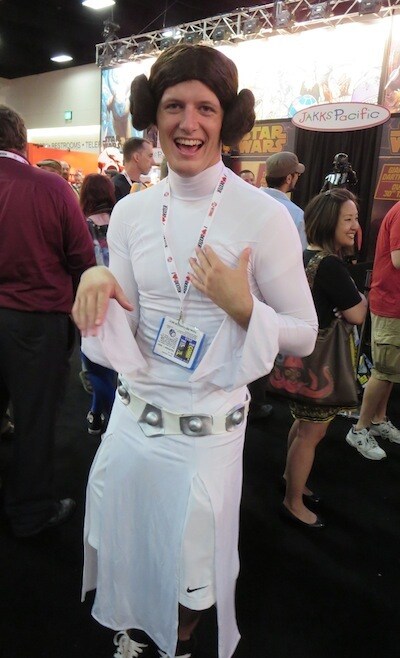 Mr. Leia had fun getting into character as the Princess of Alderaan.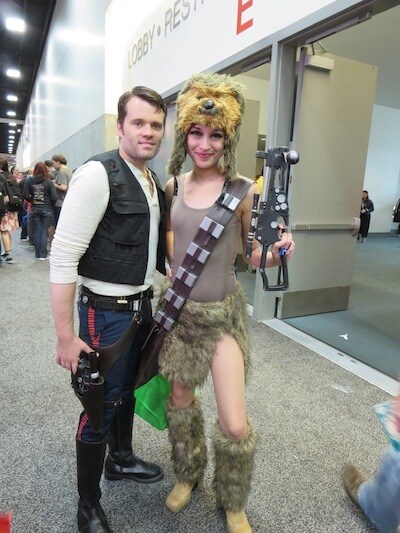 Han Solo and his co-pilot Chewbacca prepare themselves for their greatest battle yet...waiting in line for Hall H.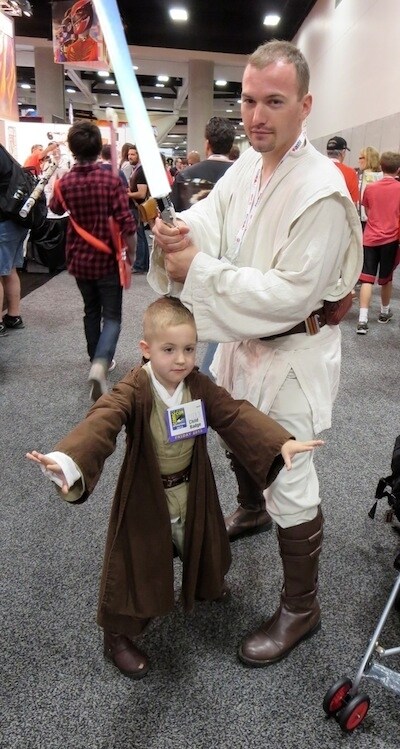 Yes. The Force runs strong in this family.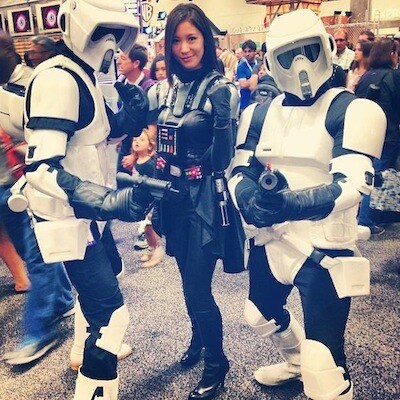 (Photo via @embiguous)
The Stylish Geek channeled her dark side for this impressive cosplay. With two Scout Troopers by her side, Lady Vader reigned supreme on the con floor.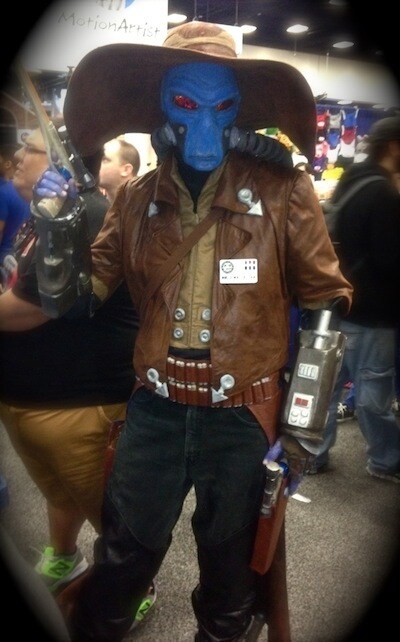 The crowd seemed to part as ruthless bounty hunter Cad Bane made a chilling appearance.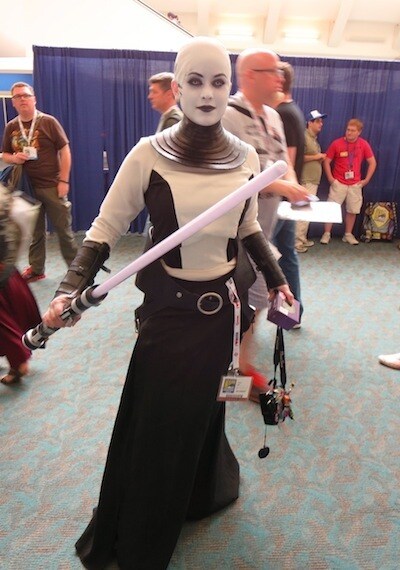 I was excited (and a wee bit frightened) to spot one of my favorite villainesses, Asajj Ventress.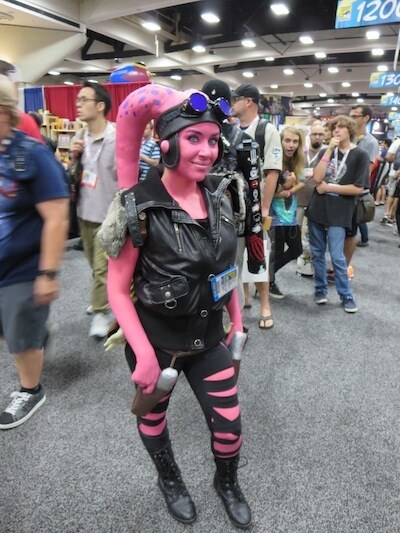 It took cosplayer Christine Dennis an hour and a half to get into full Twi'lek makeup!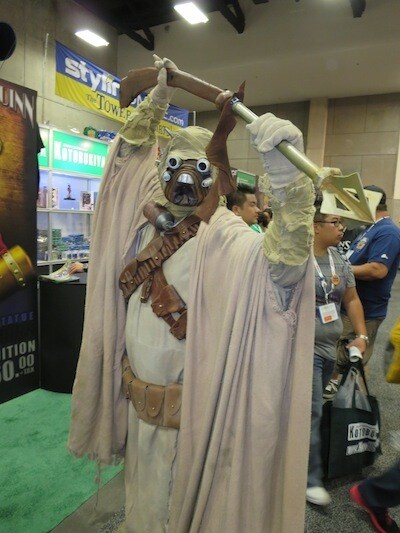 As I approached the Kotobukiya booth, a Tusken Raider appeared! Immediately I thought, "perhaps I'll order that Boba Fett ice tray online…"
Jennifer Landa is a Los Angeles-based actress, writer, and video blogger. One of her proudest moments was helping to design the Death Star...into a skirt. For more of her musings on Star Wars, you can follow her on Twitter at @JenniferLanda or visit jenilanda.com.