Celebrate National Ice Cream Sandwich Day with a dessert honoring a rebel legend.
It's no trap: there's no better food holiday to celebrate in the summer than National Ice Cream Sandwich Day. August 2 is when creatures from all over the galaxy bask in the summer sun and snack on the dual dessert of cookies and ice cream.
Even the freezing cold dwellers of Hoth can't deny the tasty goodness of the Mon Cala commander's features on this frozen treat. Cinnamon sugar cookies, held together with cool, creamy, ice cream. It's a snack!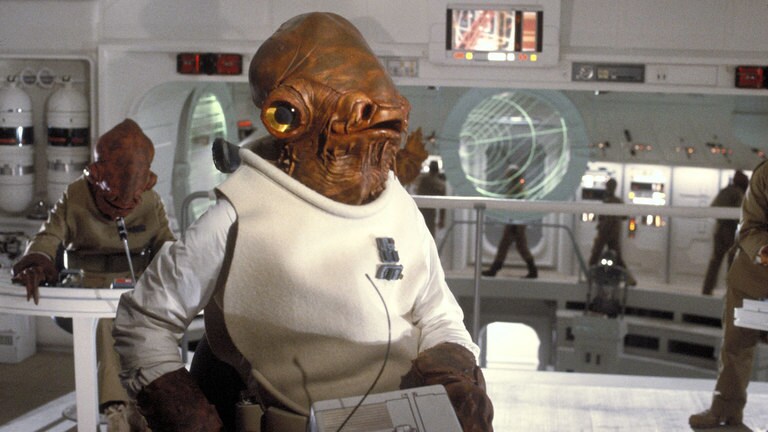 Admiral Ackbar Ice Cream Sandwiches*
What You'll Need: