While the animated series may be ending, there's still a galaxy of Rebels-related stories to explore.
The final episodes of Star Wars Rebels are here -- starting tonight on Disney XD at 8:30 p.m. ET/PT. While the TV series will soon end, there are lots of places fans can discover more about their favorite Rebels characters. Over the last few years there have been numerous books, comics, and animated shorts aimed at both children and adults that shed light on the lives of the crew of the Ghost and the Imperials chasing them. There are also some new books and comics set to be released this year with Rebels characters in them.
If you're on the hunt for more insight and adventures from Ezra Bridger, Hera Syndulla, Kanan Jarrus, Sabine Wren, or Grand Admiral Thrawn here are the comics, books, and shorts you have been looking for.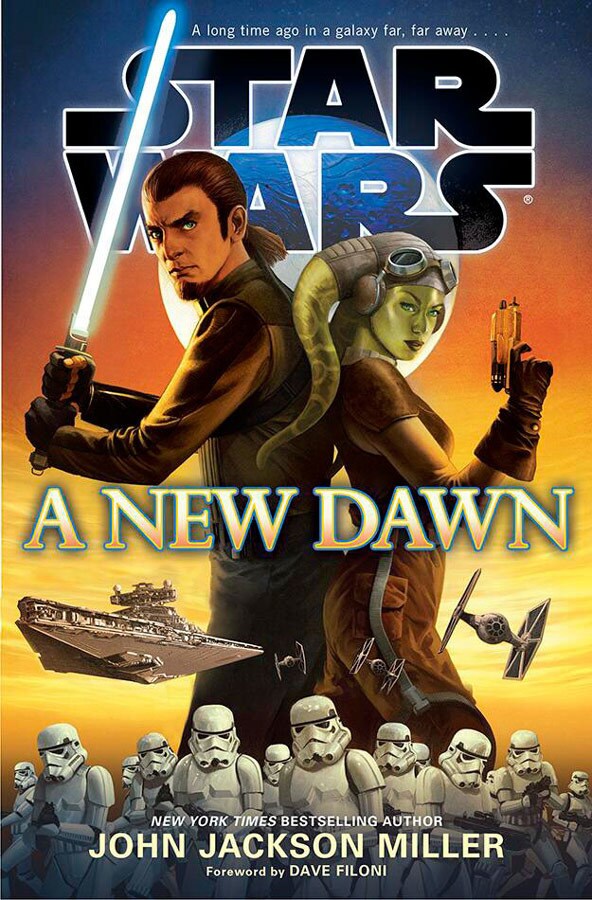 The novel A New Dawn, written by John Jackson Miller, features Kanan and Hera in a story that takes place six years before the events of Star Wars Rebels. The Rise of the Empire, a bind-up compilation of the novels A New Dawn and Tarkin, also includes the short story  "Mercy Mission" by Melissa Scott that features Hera and fan-favorite astromech droid, Chopper.
In 2017, Timothy Zahn gave Star Wars fans a backstory to Thrawn and Governor Pryce in the aptly named Thrawn. The first issue of a comic book adaptation of this Thrawn novel written by Jody Houser has just hit stands. And no matter what happens to Thrawn in the last few episodes of Star Wars Rebels, there will be even more Thrawn exploits revealed in Zahn's upcoming novel Thrawn: Alliances.
For younger readers looking to get into the heads of their favorite Star Wars Rebels characters, there are a few options for you to dive into. Star Wars Rebels: Rebel Journal by Ezra Bridger and Star Wars: Sabine My Rebel Sketchbook offers younger readers a look into the lives of these Ghost crew members with journal-type entries and accompanying sketches.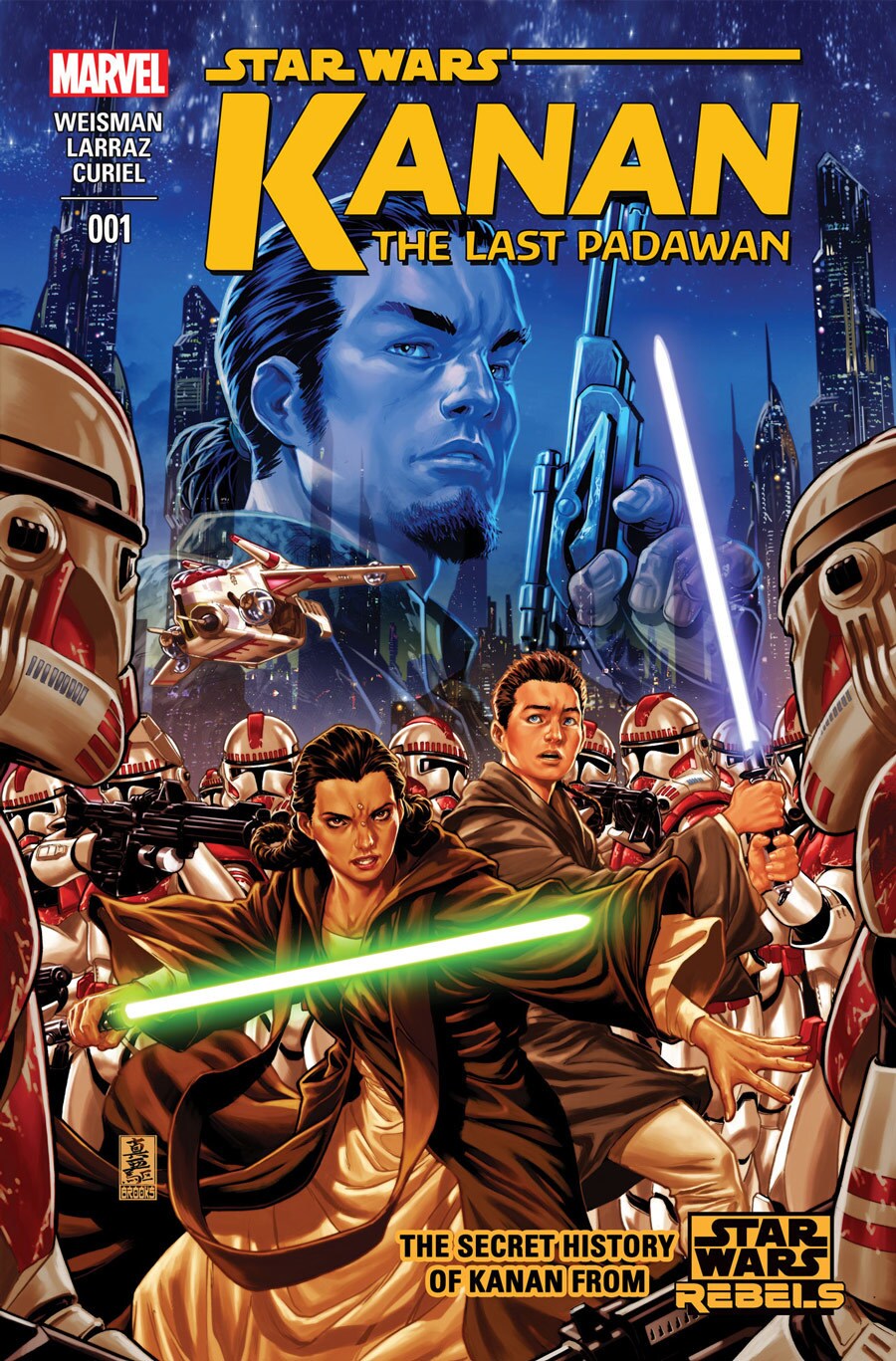 Marvel's comic series Star Wars: Kanan reveals many details about Kanan's life before he became a member of the Ghost crew. The series ran for 12 issues and looks at Kanan's (then Caleb Dume) life as a Padawan under Master Depa Billaba and shows how he survived Order 66.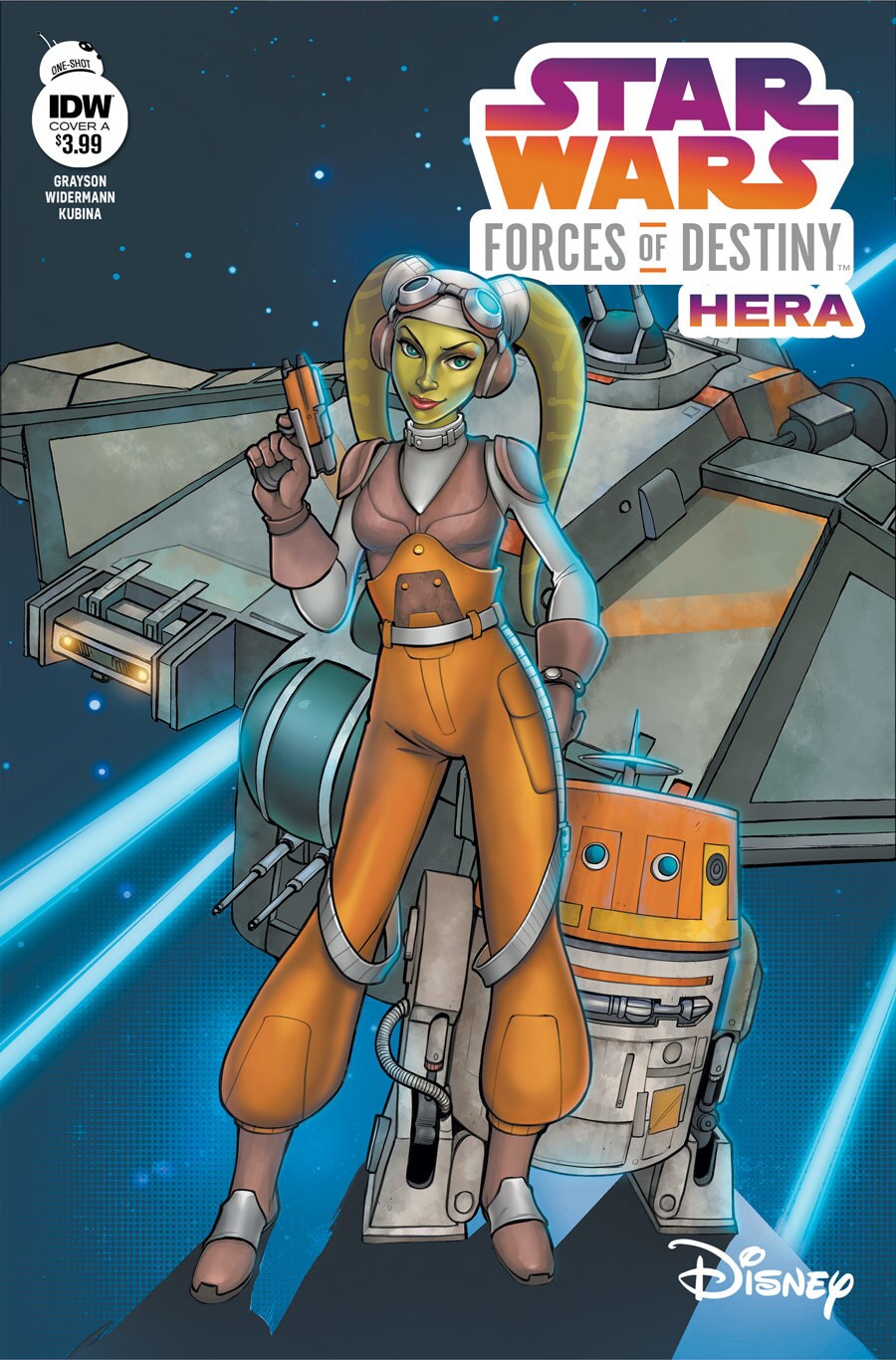 Hera can be found in current and future Star Wars comics. Hera was recently featured in the IDW comic Star Wars Forces of Destiny: Hera, Forces of Destiny: Leia, and she will appear in Star Wars: Doctor Aphra #18 this March.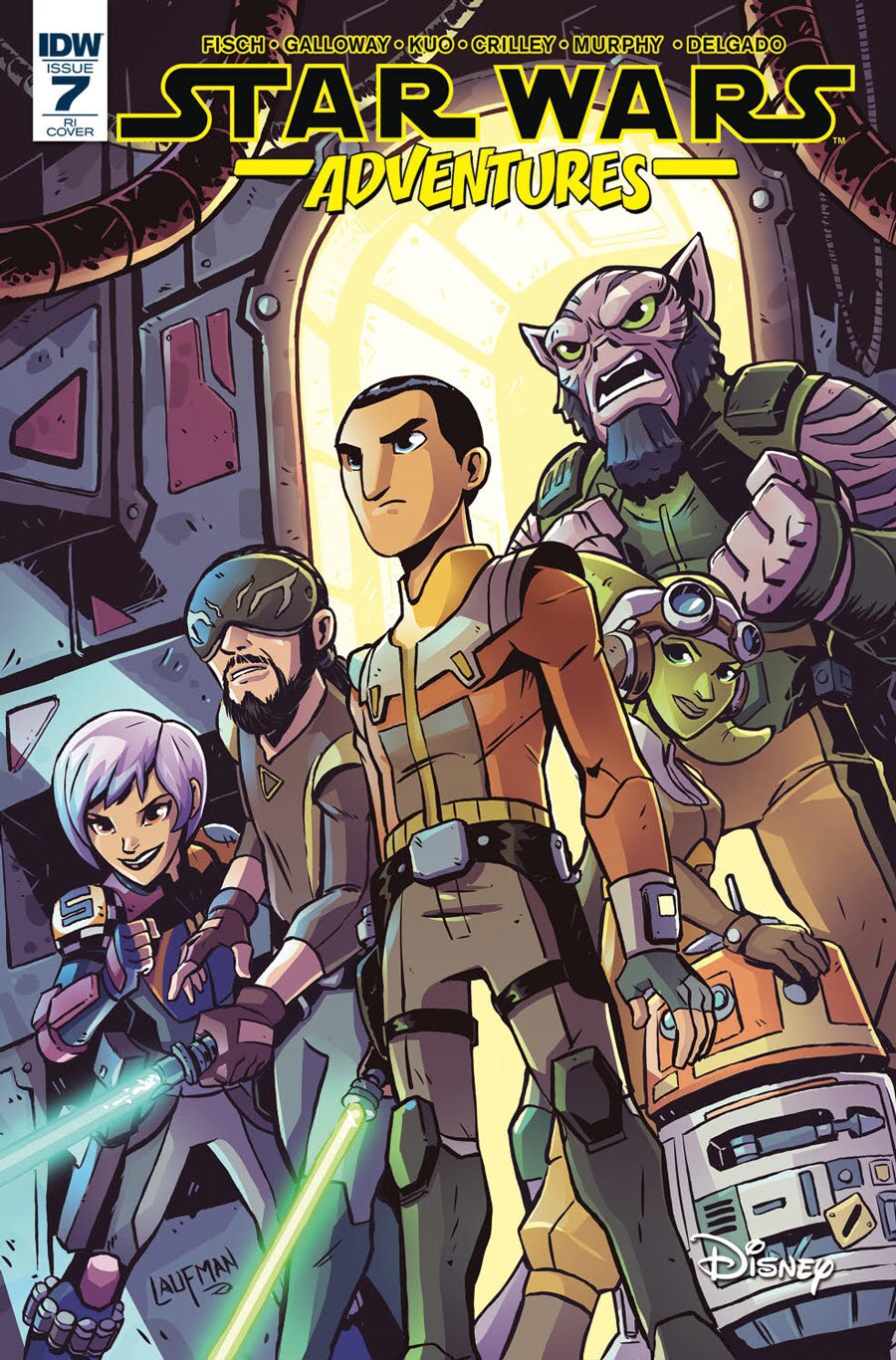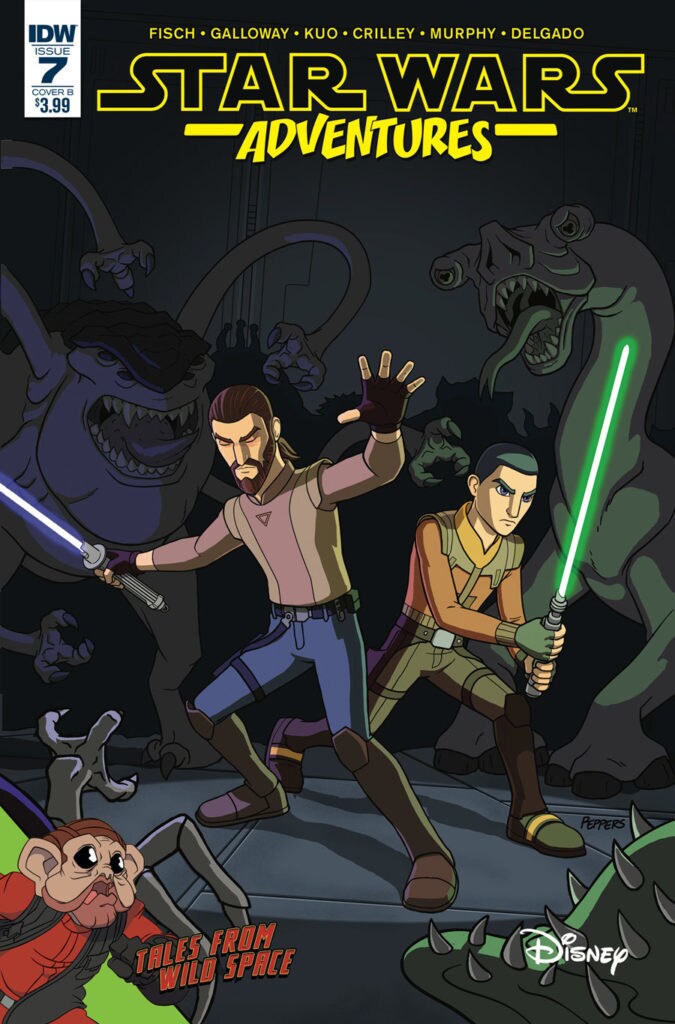 The entire Ghost crew and even Hondo appears in Star Wars Adventures #7 from IDW Publishing, which was released on March 7. This is part one of a two-part Rebels storyline.
Two young reader book series, Servants of the Empire and Adventures in Wild Space, include adventures from characters both familiar and brand new to Rebels fans.
Servants of the Empire is a four-book junior novel series written by Jason Fry. The series of books took place before and during the events of Star Wars Rebels and focus on Zare Leonis, and Imperial cadet spying for the rebellion who appeared in two episodes of  -- "Breaking Ranks" and "Visions of Hope." In addition to Zare and new characters such as Merei Spanjaf, other characters from Rebels appear or are mentioned in the Servants of the Empire books, including the Star Wars debut of Governor Pryce in Edge of the Galaxy.
The junior novel series Star Wars: Adventures in Wild Space features two new characters, Milo and Lina Graf, who are on a mission to try and rescue their parents after they were abducted by the Empire. This book series also sheds light on another set of parents -- Mira and Ephraim Bridger. Ezra Bridger's parents appear in several of the Adventures in Space installments, which take place between Revenge of the Sith and Star Wars Rebels shortly after Ezra was born.