Going to the world's biggest Star Wars party? Here's the intel you need to know.
Can you feel it? There is a tremor in the Force, as if everyone will be converging on a single place to celebrate all things Star Wars very soon. Star Wars Celebration Chicago is coming up next week, and this veteran of nine Celebrations can sense that this is the time that fans are looking at all the ways to get the most out of their convention experience. Whether you are attending for a solo day, or will be coming for the entire five day extravaganza, I've got some tips on what to do and do not to maximize the awesome -- when it comes to Celebration, there is no try!
1. Do: Scout Ahead
By now, you probably know which days you'll be attending, and have hopefully sorted out your travel and lodging accommodations. Time to start making a rough game plan for the convention! If you will be in Chicago before April 11, consider picking up your badge in advance! Watch the Celebration site for information on where and when to pick up your badge on Wednesday, April 10, or earlier on site at McCormick Place -- get it out of the way, pick up a print programming guide and get a feel of the convention center. Not only will you be saving yourself valuable time on the days that you'll be attending the convention by having your badge in hand (or rather, around your neck), you'll be more familiar with getting to the convention center from where you're staying, and of course, where the convention entrances are, and how to reach the exhibition floor, panel programming rooms, restrooms, dining options, and more. And if you're not attending Celebration until Saturday or Sunday or even Monday, it is still a good idea to get down to McCormick Place a day ahead to pick up your badge and save yourself that effort on your first day of Celebration.
2. Don't: Make Just One Plan
Fans who've attended the bigger pop culture cons know that when it comes to picking which panels to attend, not only do you make Plan A, but you also might make a Plan B and Plan C. With Celebration being nothing but Star Wars all the time, everywhere, there's going to be more panels and programs to attend than even Jedi Master Luke Skywalker can possibly be at. When it becomes available, download the Celebration app and use it to make your own custom schedule. Whether you use the app, the paper programming guide, or write on the back of your hand, make that schedule with backup plans. Be sure to use the new LIGHTSPEED system for panels and the store. Also factor in that it does take some time to walk around a crowded convention center compared to an empty one, even more so if you might need an elevator to get from floor to floor.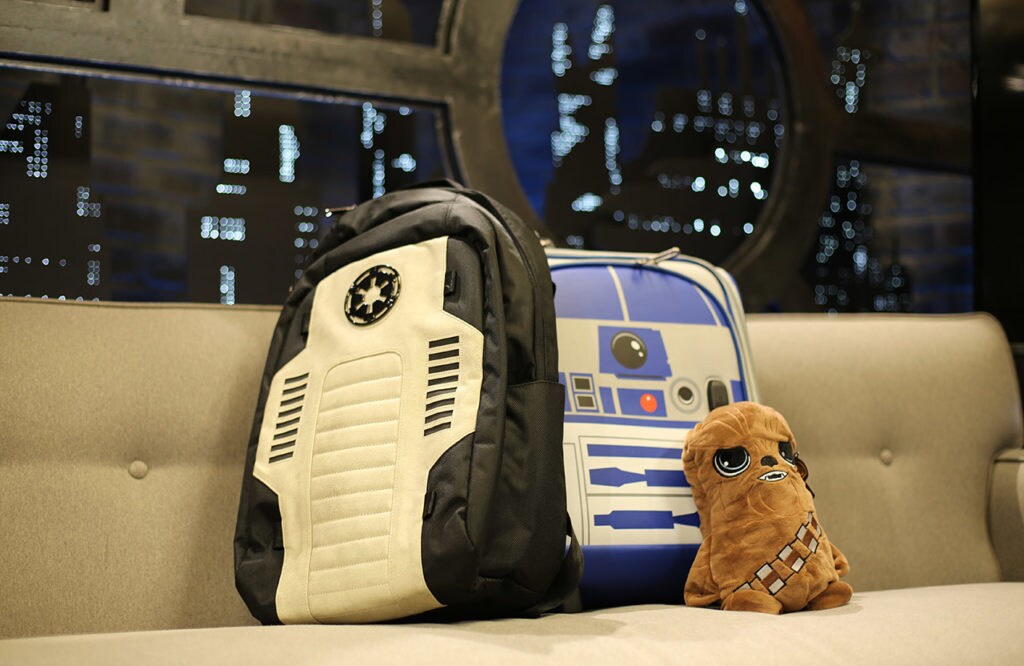 3. Do: Bring the Essentials
At Celebration, you'll want to be prepared for anything -- you never know when a random awesome encounter will happen. First, have a bag or backpack (or even just a jacket with lots of pockets) that can carry your gear and any purchases. Smartphone, camera, water, snacks, pens (I carry both regular pens and a few sharpies just in case) are all good to have. If you bring something that relies on batteries, have a way to recharge it -- a charging stick or brick for your phone is more convenient than having to find an electrical outlet for your charger, but why not bring both if you have room, especially if you're always posting to social media. (And have a power strip in your hotel room!) And if you like having your photo taken with friends or Star Wars celebrities, make sure you have your camera ready ahead of time -- is it on and in the right mode (regular or selfie) when you hand it off to a kind stranger? Dress in layers for different temperatures -- I like to have a light fleece (with pockets, of course) for when a room is overly air-conditioned, like first thing in the morning, and if air conditioning affects your skin, some lotion or lip balm might keep you from shriveling up like a Jawa. But also, don't pack too much; after all; you'll have to carry it all day. Got too much gear, why not stop by the bag check station?
4. Don't: Be a Stranger
We're all here for one thing: we love Star Wars. So you've got that in common with everyone at the convention. When you're in line, make some friends -- chances are that if they are going to the same panel you are, they are interested in the same aspects of Star Wars as you: the actors, the shows, books and comics, collecting, costuming, gaming, whatever. Be ready to make some new friends, and you may end up with extra bonuses: maybe they've got some swag to trade, or maybe they'll at least hold your place in line when you make a restroom break, or maybe you'll even find a lifelong friend (I have!). Plus it will make the time in line go that much faster. But also be respectful and kind -- don't force conversation on anyone who isn't interested -- sometimes we all need downtime from other people. When taking photos with people in costume, get their permission first; you'll probably get a better picture with them. Be cool and be kind!
5. Do: See the Whole Show
Star Wars Celebration is made up of a lot of different parts -- the most obvious portions are the main exhibition floor, which includes the official store and autograph areas, and the main stage room for the biggest programmed events. But also check out other areas of the convention: prop and costume displays, fan-made recreations of ships and sets, the droid builder's room, displays by the different costuming clubs, and movie and TV show screening rooms. You'll find stuff that will amaze you, and probably also meet some of the cool people behind it. Enjoy panels put on by your fellow fans and you might learn some amazing stuff about a hidden corner of Star Wars, gain some cool insight on your next creative project, or just be entertained with people geeking out about their favorite things in Star Wars. Play in some of the more interactive parts of the convention: compete in the Bounty Hunt team puzzle challenge, learn some drawing skills in classes in the Family Room, help build a giant action figure diorama, play with LEGO building sets, and more. Have your camera ready for the unexpected -- there's usually giant photo opportunities with the giant gatherings of astromech droids or 501st Legion or Rebel Legion costuming clubs, but also the super hilarious running of the Willrow Hood "ice cream maker guy" costumers through the convention floor. Be like Han Solo, and be prepared to fly casual; not everything goes according to plan, and you never know what cool thing might just present itself if you're in the right place at the right time.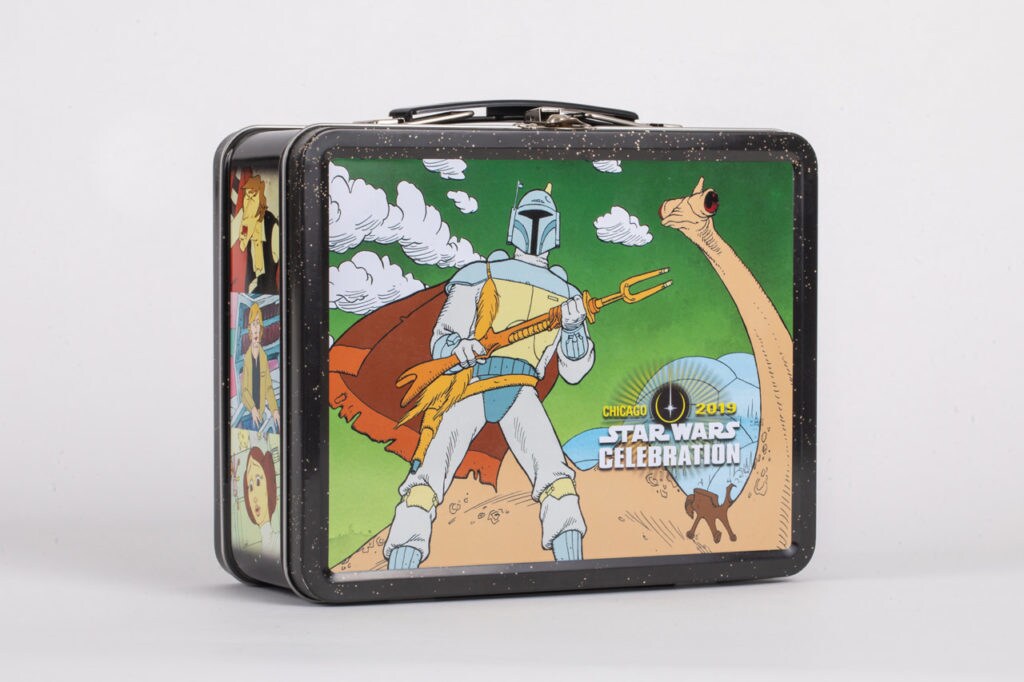 6. Don't: Spread Autographs or Shopping Across Multiple Days
Planning on getting a couple autographs or celebrity photo ops? Check the schedules and see if there is a day that your celebrity must-haves are all there and plan to get them all in one day, and save yourself the effort of having to trek to the autograph area and carry around your precious signed materials on multiple days. Again, take advantage of the new LIGHTSPEED system to snag exclusive Celebration store merchandise as well as exhibitor exclusives. Not only will you get all that work done and off your to-do list, you'll free up the rest of your days of the convention.
7. Do: Be a Savvy Shopper
Planning on buying stuff from the different vendors on the exhibition floor? Take a tip from Hondo Ohnaka, and be smart to save time and money. If you find a good deal, but you're not sure if you want to buy it just yet, make sure you know where that booth is for later -- record the booth number! There's a fine balance between wanting to find the best deal for a hard-to-find no-longer-in-production collectible, and wanting to make sure it doesn't get sold while you are trying to scope out who has it for less.
Buying lots of stuff? If using credit cards, let them know you're going on a trip before you go to avoid being accidentally confused for questionable transactions. Using cash? Knowing where the ATMs are can be handy (both in the convention center and near your hotel). Plus if you make all your big purchases on one day, you'll only have to lug a big load around on one day -- and you can use the FedEx shipping center in the convention center to ship them home or leave extra space in your luggage when you head out to Chicago. If you end up getting all those purchases done early in the day, maybe bag check is the place to go to avoid having to lug them around all day and worry about losing or damaging them.
8. Don't: Forget to See Chicago!
I've been visiting Chicago for many years, and love the Windy City. There's a ton of great stuff to see and do, and much of it is close to downtown, not too far away from McCormick Place. Chicago has some world-class museums, including the Field Museum of Natural History, the Art Institute of Chicago, the Shedd Aquarium, and the Museum of Science and Industry -- which was recently featured on StarWars.com, and is featured discounted entry for Celebration attendees. The L system in Chicago is really easy to use (and connects from the airports to the Loop), and the CTA buses, cabs, or Uber/Lyft options will take you to the museum complex on the waterfront (Field, Shedd, Adler Planetarium, the newly opening Hamilton: The Exhibition, and Soldier Field) or to Navy Pier, home of the mammoth Centennial Wheel and other rides and attractions and the Chicago Children's Museum. Along the lakefront between the Museum Complex and Navy Pier is a massive set of parks, including Grant Park with the famous Buckingham Fountain, and Millennium Park with the "Bean" sculpture and Pritzker Pavilion, connecting to the kid-friendly Maggie Daley Park with lots of playgrounds. There's also some great tours to be had via boats on the Chicago River -- I especially like the architecture tours and there are some great views from the water. Plus, for views from on high, there are the viewing decks from the Willis Tower and Hancock Buildings; the Hancock is located along the Magnificent Mile, full of shopping and restaurants and the historic Water Tower. Weather in Chicago in April will probably be in the fifties with a chance for rain, so plan to stay warm when out and about, but keep your eye on the weather reports when you start packing for your trip!
Star Wars Celebration Chicago will take place April 11-15 at McCormick Place. Visit StarWarsCelebration.com for tickets and more information!
James Floyd is a writer, photographer, and organizer of puzzle adventures. He's a bit tall for a Jawa. You can follow him on Twitter at @jamesjawa or check out his articles on Club Jade and Big Shiny Robot.
Site tags: #StarWarsCelebrationChicago2019