Cast and crew reunite for a journey through fond memories from making Episode I.
As we approach the anniversary of Star Wars: The Phantom Menace, which launched the prequel trilogy 20 years ago next month, filmmakers and cast members joined fans the celebrate Episode I at Star Wars Celebration Chicago.
Celebration itself launched in 1999, just prior to the film's premiere, and many of the cast members from the then forthcoming movie made their first appearance in Denver, Colorado, during a very wet and muddy event. Two decades later and the excitement for the beginning of the Skywalker saga has not waned.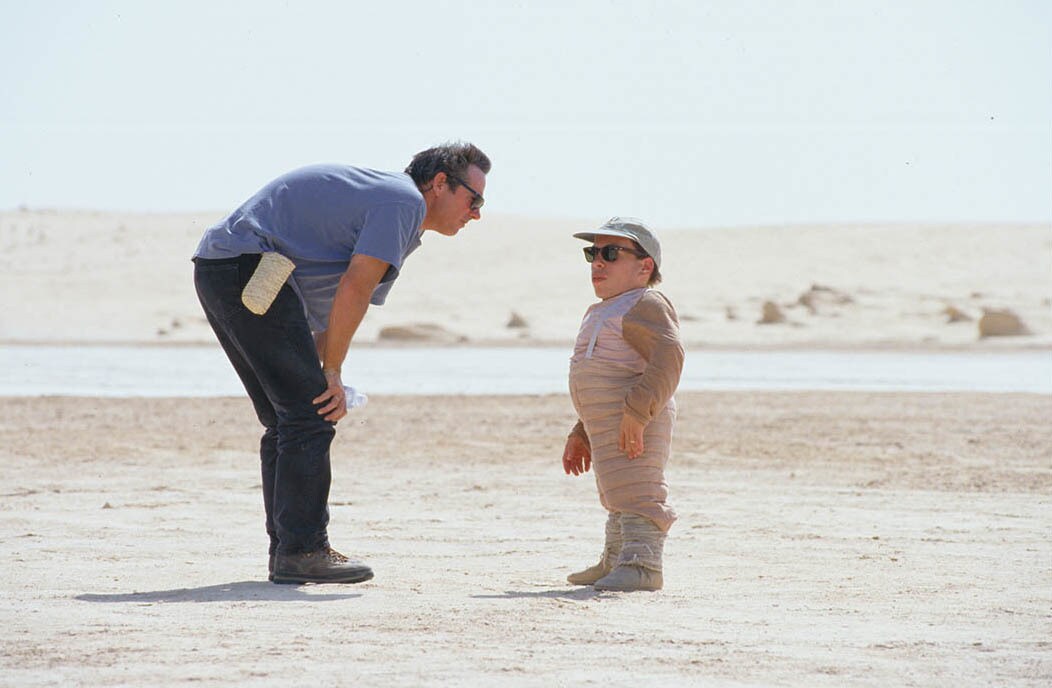 On Monday, Warwick Davis, who petitioned George Lucas via fax to be included in this first chapter, was joined by fellow cast members Ahmed Best (Jar Jar Binks), Ian McDiarmid (Palpatine), Ray Park (Darth Maul), Anthony Daniels (C-3PO), and crew including Visual Effects Supervisor John Knoll, Viewpaint Supervisor Jean Bolte, Design Director Doug Chiang, and Supervising Sound Editor Matthew Wood. Here are 5 of our favorite highlights from the panel.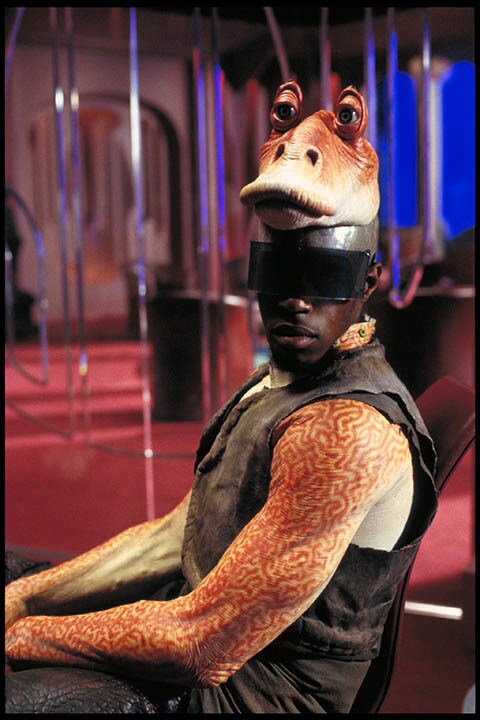 1. Ahmed Best's standing ovation. George Lucas has called Jar Jar Binks his favorite character, and the fans seem to truly adore the actor who brought the lovable Gungan to life. When Best walked on stage he was not only greeted by an arena full of applauding fans on their feet, but the crowd even broke into a chant of his name.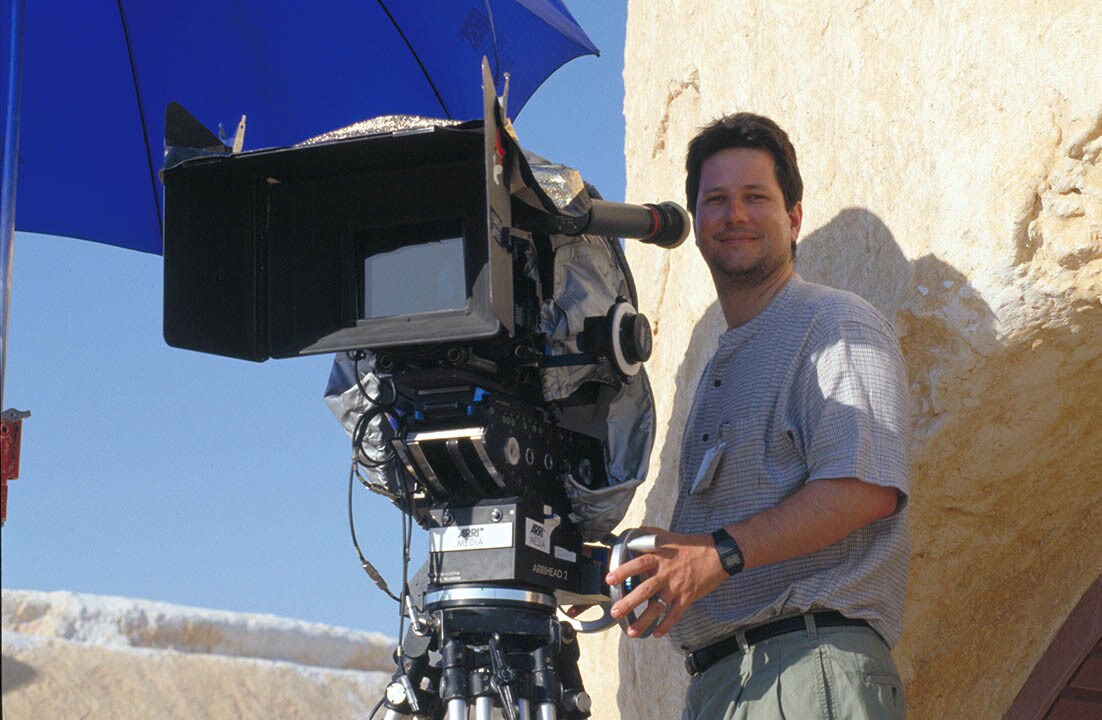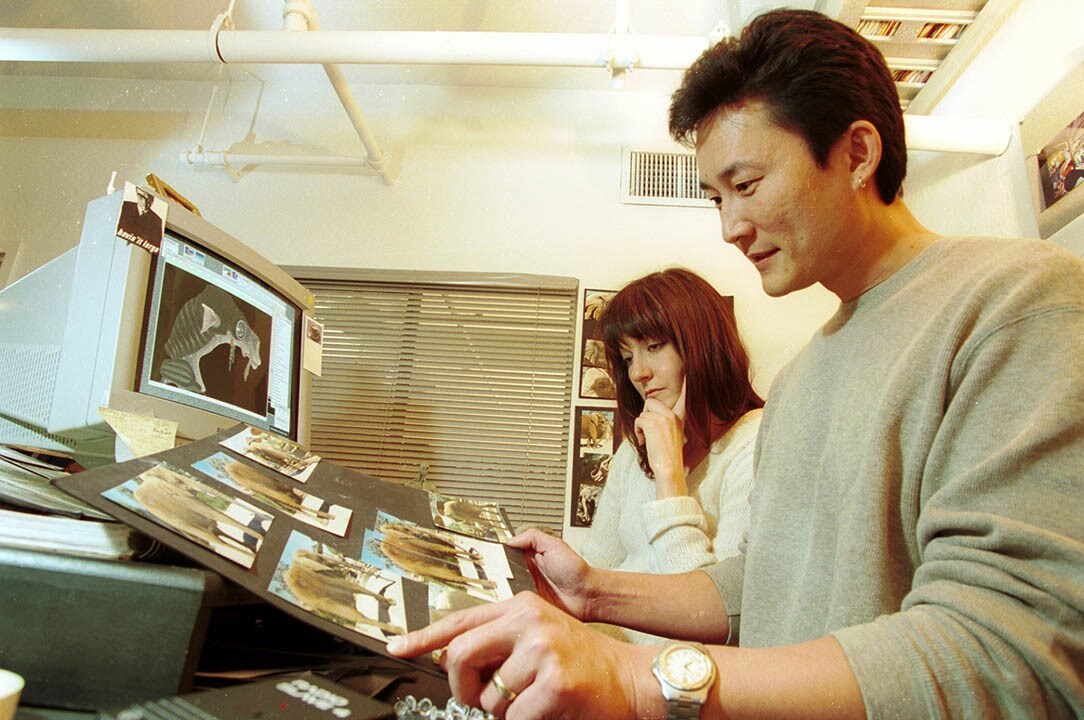 2. The cinematic achievements of The Phantom Menace are still a marvel today, but working on the film had its challenges. The panel opened with a vintage trailer for the film, which still looks amazing on the big screen. But during the creation of Episode I, the crew was constantly tasked with pushing the envelope to invent new ways to achieve the effects Lucas was visualizing. Knoll recalled reviewing 3,500 storyboards, "almost every one of which contained something that our pipeline at the time was not capable of doing."
The film also called for more model miniatures than any other ILM film before it and the use of a new, cutting-edge 3D painting program, Bolte said. "What we're doing with these things is giving them a story in addition to making them real."
Chiang was flustered in his first meeting with Lucas, he said. When he realized he was in the middle of a design brief, he grabbed a stack of napkins nearby and started jotting down notes.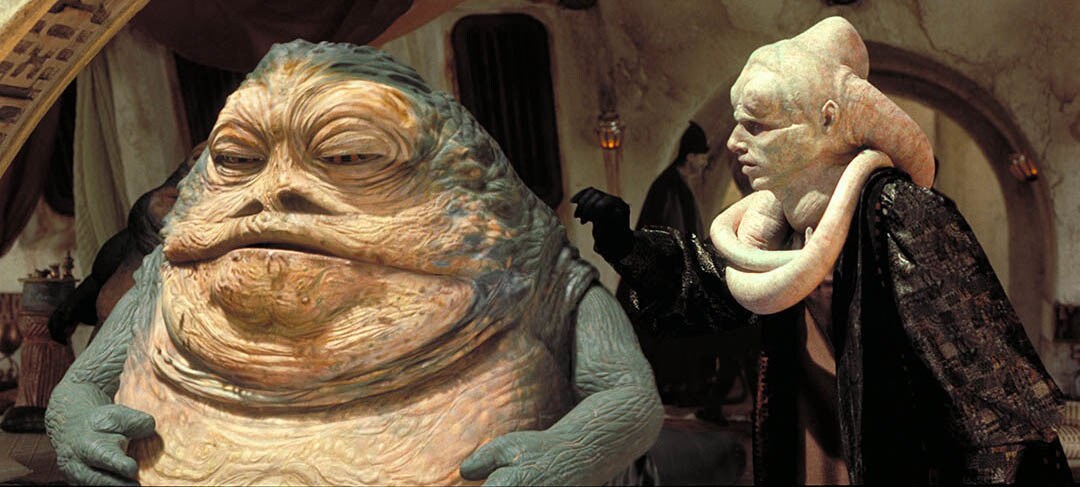 3. Matthew Wood, supervising sound editor, revealed that his favorite sound in the film is Sebulba's podracer. Most of Wood's job was collecting sound effects, especially for the pivotal podracing scene, which was riding on the soundscape of the race itself. Sound, as Lucas says, is a character in its own right. Wood recorded planes and other motors, but to capture that particular, throaty growl, he needed a Ferrari with some special modifications: the noise is a recording of "a Ferrari that a guy kindly punched a hole through his muffler for."
Wood, we must note, also landed the role of Bib Fortuna in the film after Lucas spotted him "lurking" in a doorway during a meeting. "You're kind of skinny and creepy," Wood recalled being told just before he was sent down to wardrobe to be fitted with prosthetics. "I had to point at a light stand that was eventually going to be Jabba the Hutt."
Knoll is also in the film as a bearded pilot. ""I'm the only pilot that you actually see get killed," he said.
4. Ian McDiarmid may be as much of an instigator as his famously nefarious character, Palpatine. McDiarmid thought his days of playing the Emperor were over after Return of the Jedi.  "As you know, Darth Vader chucked me down that tunnel and I thought, 'Well, that's the end,'" he said. So when he signed on to return as the mysterious Darth Sidious and Senator Palpatine, he had to keep it under wraps that he was playing the dual role to preserve the surprise even among his castmates.
McDiarmid also made a surprise appearance during the Episode IX panel on Friday. "I just happened to be in the area so I thought I should just drop in for a laugh," he joked.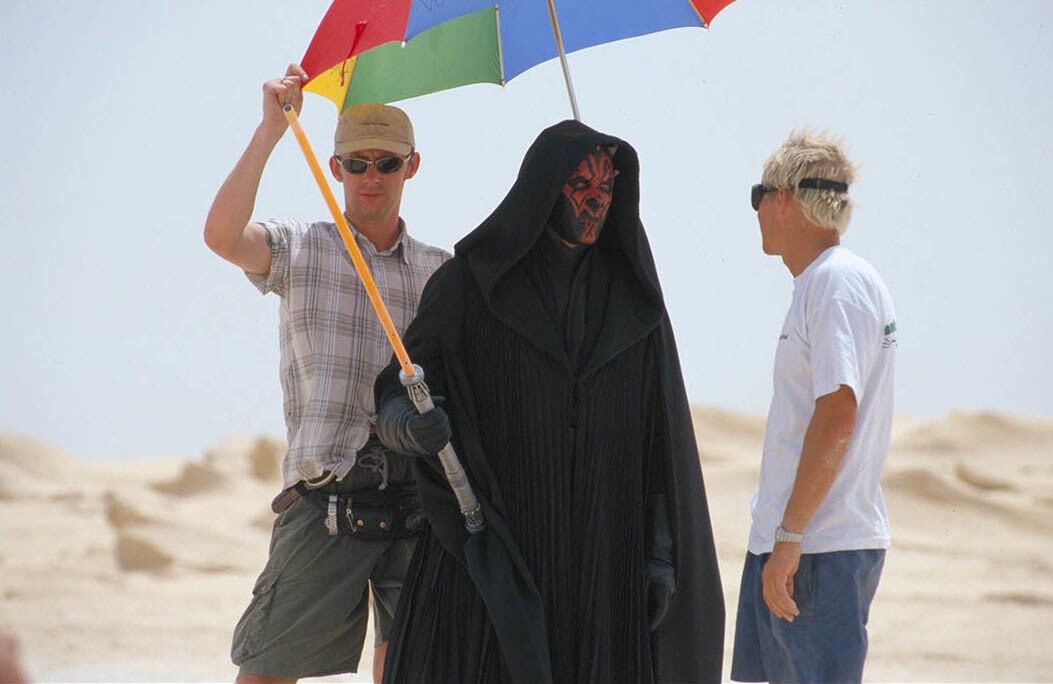 5. Ray Park revealed that in his headcanon, Darth Maul has a very different theme -- Prodigy's "Firestarter." It's the song he was listening to in preparation for Maul's big reveal before the duel of the fates.
Visit StarWars.com's Star Wars Celebration Chicago hub for all the latest Celebration news.
Associate Editor Kristin Baver is a writer and all-around sci-fi nerd who always has just one more question in an inexhaustible list of curiosities. Sometimes she blurts out "It's a trap!" even when it's not. Do you know a fan who's most impressive? Hop on Twitter and tell @KristinBaver all about them.
Site tags: #SWCCPanel, #StarWarsCelebrationChicago2019