Step inside your own Star Wars story.
You've already seen the first breathtaking trailer for Vader Immortal, a virtual reality experience coming later this year, which made its debut at Star Wars Celebration Chicago. But did you know that Lucasfilm's immersive entertainment studio ILMxLAB has been developing and experimenting with virtual and mixed reality for years? At Celebration, the team assembled a fascinating panel that offered behind-the-scenes glimpses into the projects we've seen from ILMxLAB, along with teases of what we might find in the dark halls of Vader's Castle on Mustafar.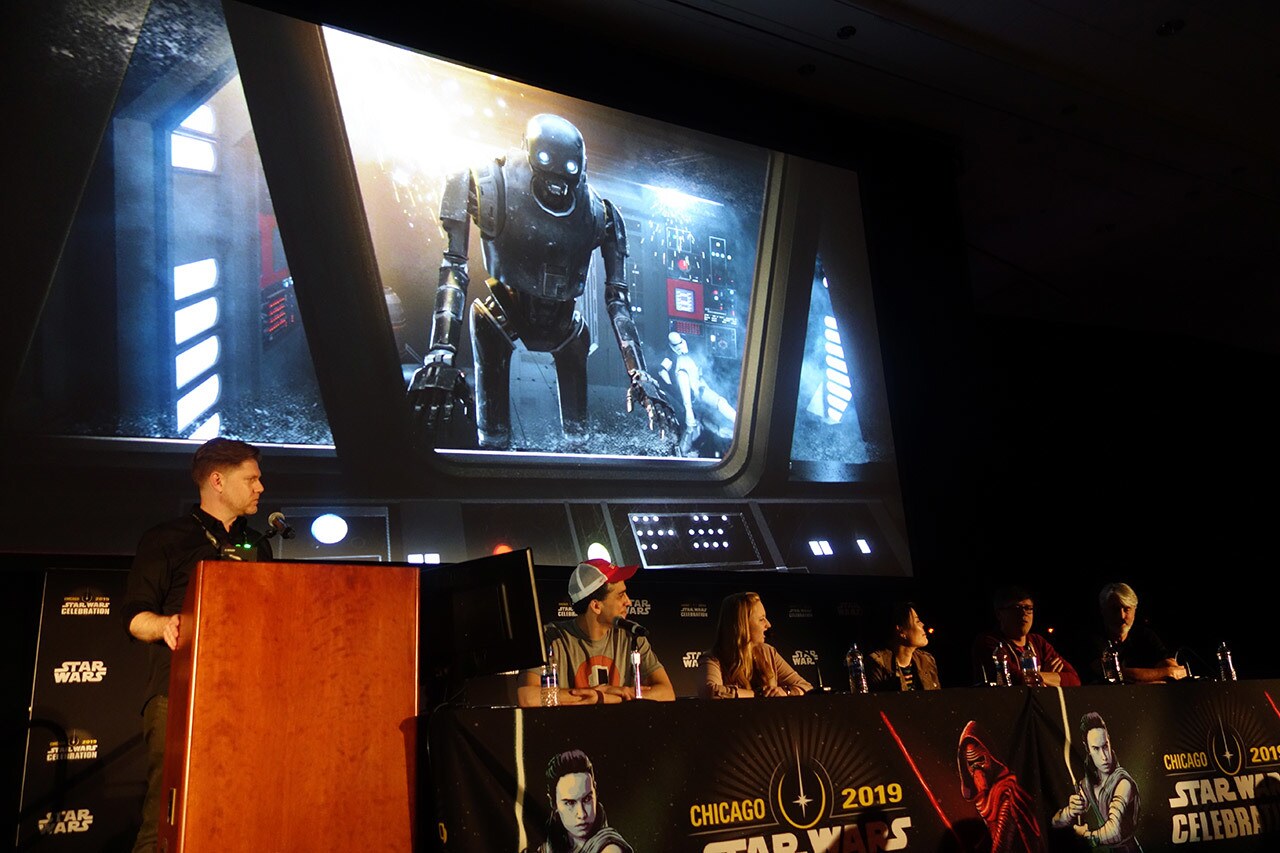 Moderator Bryan Bishop of ILMxLAB was joined by Director of Experience Development Mohen Leo, Production Coordinator Sarah Barrick, Senior Manager of Talent and Production Julie Peng, Senior Experience Designer Jose Perez III, and Executive Creative Producer Mark Miller to give the packed room a peek behind the curtains of ILMxLAB. Here are five things we learned.
1.There's a huge difference between mixed reality and virtual reality. "People often lump virtual reality and mixed reality or augmented reality into one," said Mohen Leo, "and they're almost completely the opposite. Virtual reality is really about transporting you somewhere different, taking over your whole world, basically… [mixed reality] brings fictional elements in the real world. And fictional elements can be part of your everyday life when you're going shopping or sitting on the bus. So how do we make Star Wars part of the real world?"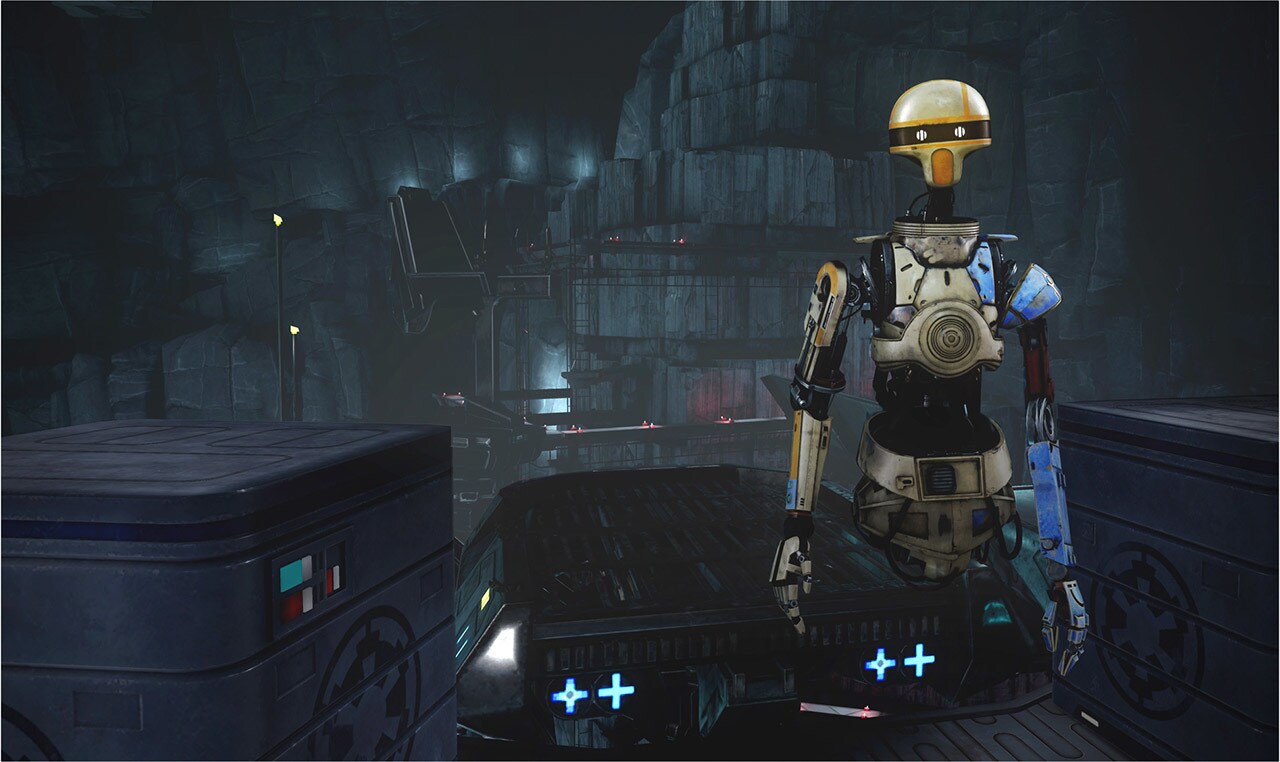 2. While recording lines for Vader Immortal, Maya Rudolph would improvise new ones. Rudolph plays the droid sidekick ZOE3, and delighted ILMxLAB when she would go off-script in character. "She is hilarious," said Sarah Barrick. "She got into the character so quickly… She practically writes the character herself. She'll go through and just rapid-fire stuff that we didn't even think of. She just gives us so much to work with, it really makes ZOE3."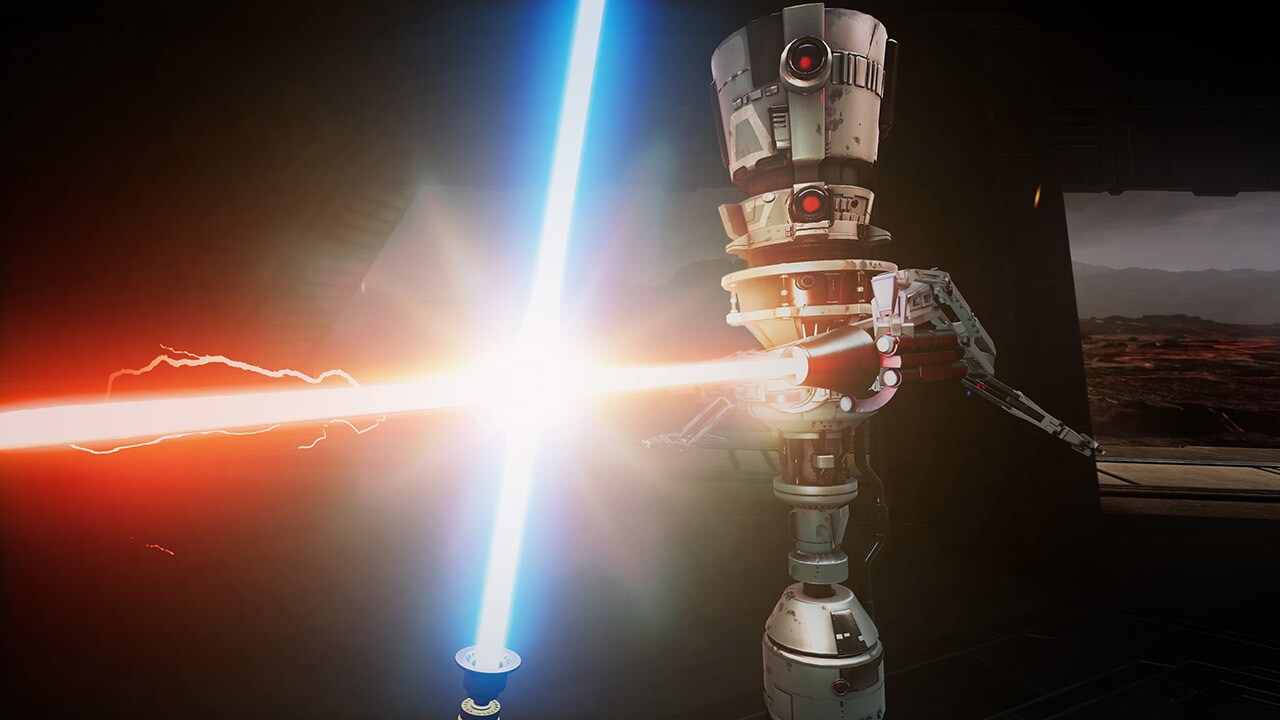 3. Pablo Hidalgo voices the training droid in the Lightsaber Dojo. "For those of us that work with [the Lucasfilm Story Group]," said Mark Miller, "it was sort of normal because we'd say, 'We want to do this,' and he'd say, 'No, you can't do that in Star Wars.'" Leo agreed and praised Hidalgo's deadpan performance.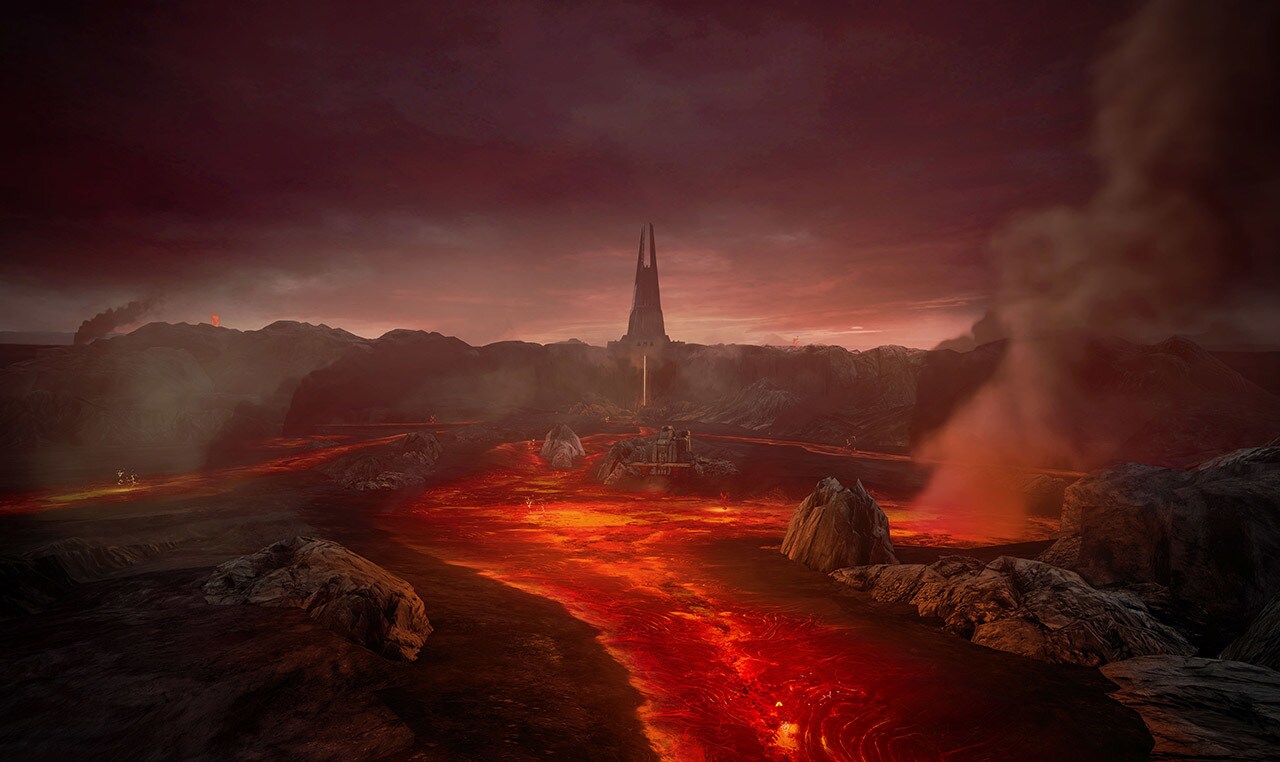 4. ILMxLAB worked with other Star Wars masterminds at Lucasfilm as the team designed Vader's castle and the secrets it hides. Vader Immortal is Star Wars canon and closely connects to one of ILMxLAB's previous Star Wars VR titles, Secrets of the Empire. And that's not the only connection. The team chatted with Lucasfilm Vice President and Executive Creator Designer Doug Chiang and his group for the Rogue One castle design, said Miller. "It was cool starting there and going up from there," he said. "We got a lot of inspiration for things that you'll learn about what's in that castle, and why that castle was built on that spot, that you'll only learn in the three episodes of Vader Immortal."
5. Your pet porg in Project Porg can play with a stuffed Chewbacca doll, chase a laser pointer, and more. Julie Peng recalled losing hours by simply playing with the laser pointer with her porg. Chewbacca and Threepio have entrusted you with the cute critters, and it's up to you to keep them entertained. Anthony Daniels even returns as C-3PO to guide you through your new life with your porg companion. "It really moves the bar up from something where you're just interacting with characters to where there's a little story that's very fun," said Miller.
Visit StarWars.com's Star Wars Celebration Chicago hub for all the latest Celebration news.
Kelly Knox is a freelance writer who loves creating Star Wars crafts with her daughter. Follow her on Twitter at @kelly_knox.
Site tags: #StarWarsBlog, #ILMxLAB