Meet some fellow Star Wars fans and hear their Celebration stories!
Fans came to Star Wars Celebration Chicago from all over the world. Some live just a couple of hours away in a town in Illinois, some made the trek from the east and west coasts of the United States, and some even settled in for hours on a plane from places as far away as England, Spain, and Japan. The one thing that surrounds them and binds them all together? Their love of the galaxy far, far away.
Steve Jackson didn't have to go far to reach the bustling halls of the convention center from Chicago, being from the Windy City area himself. But it was his first ever Star Wars Celebration, he said. To mark the occasion, Jackson dressed as the striking Count Dooku, and the resemblance was uncanny.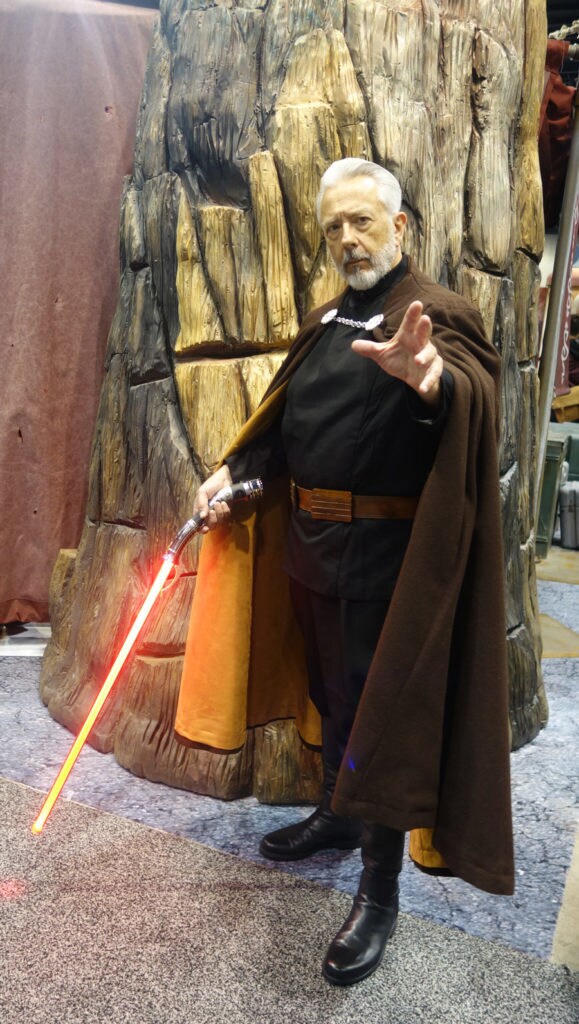 Jackson represents the 501st Legion's Midwest Garrison and his take on the mysterious Count rightfully turned heads and camera lenses on the show floor. He told StarWars.com about what caught his eye on the show floor. "I'm enjoying the large props," he said. "I'm enjoying the photo opportunities, and I'm a member of the 501st so I'm enjoying that particular area, as well. I'm meeting a lot of people."
Also local to the area, the Kowalski family from Oswego, Illinois, weren't there for their first Celebration -- it was their sixth! With mom Diana, dad Chris, five-year-old Ben, and nine-year-old "super fan" Jude, each dressed in creative costumes as Lucasfilm President Kathleen Kennedy, John Williams, George Lucas, and J.J. Abrams, respectively, it's plain to see that every member of the family is a Star Wars fan.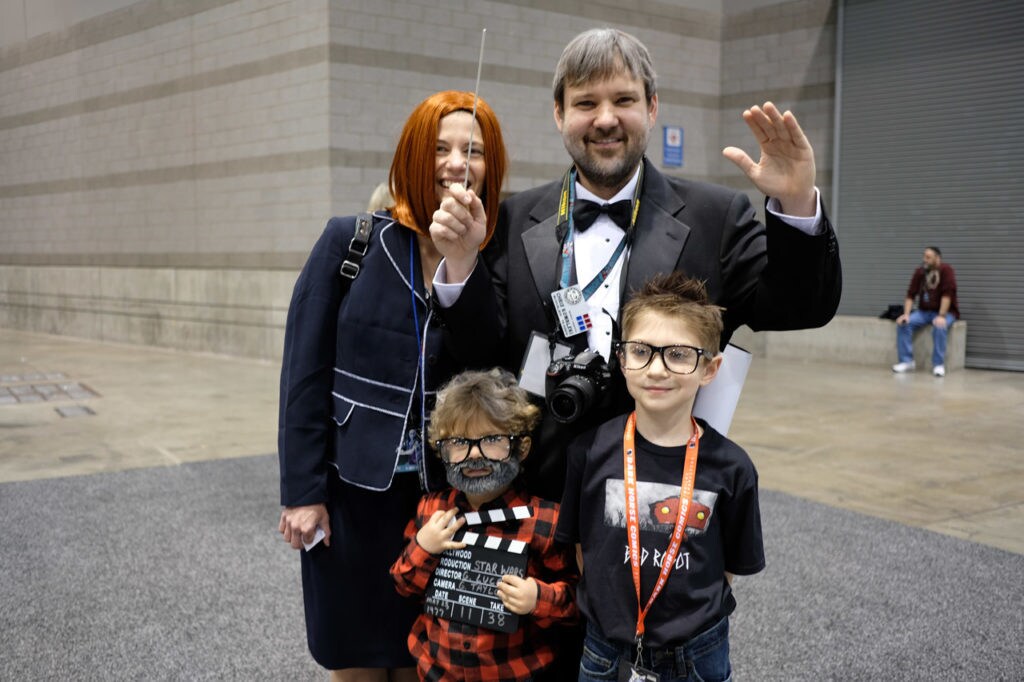 "It's been a great experience so far," Chris said on just the first day of Celebration. As parents unable to wait in long overnight lines, Diana said, she was thrilled with the new lottery system in place for Celebration's biggest panels. "We're very excited we got in for The Mandalorian panel," she said. "We never would have been able to actually wait in line, so we're thrilled about that."
Illinois residents Maricruz Rojas and Rose Tintera also didn't have to go far for Celebration, but that doesn't mean they were any less excited. Delightfully decked out in fuzzy Wookiee Mickey ears, Rey-inspired ensembles, and glittery Star Wars accessories and buttons galore, it's no surprise that the two were smitten with the costumed attendees at the show.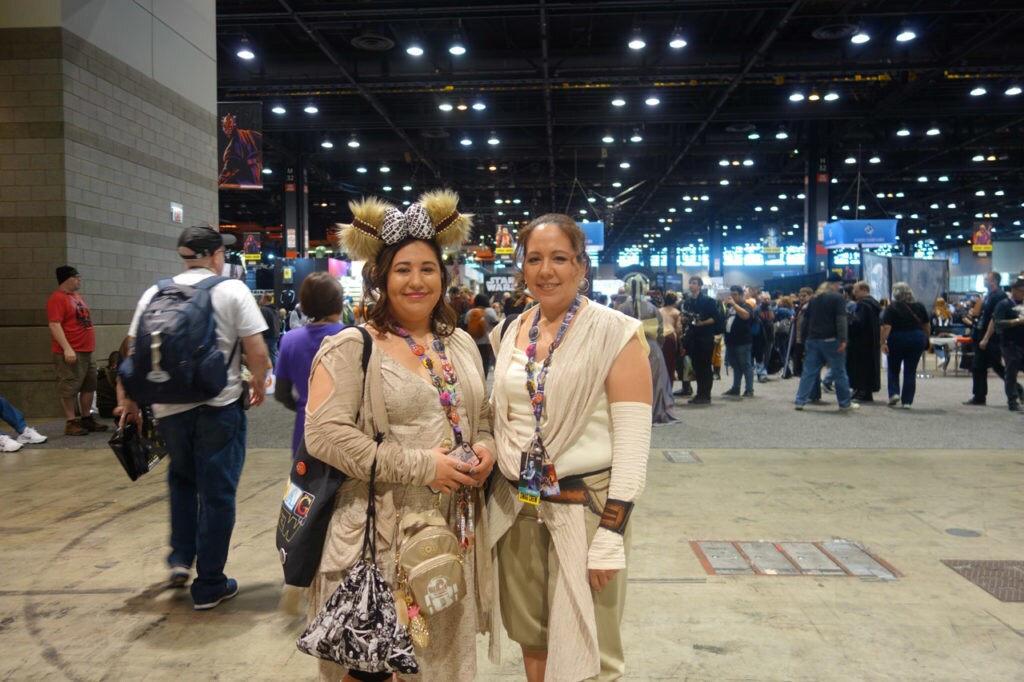 "Everyone dressed up in cosplay is just so amazing, and everyone is so creative. There's swag, props, everything!" said Rojas.
"[It's] our first time here. We didn't expect all of this, but it's amazing," agreed Tintera.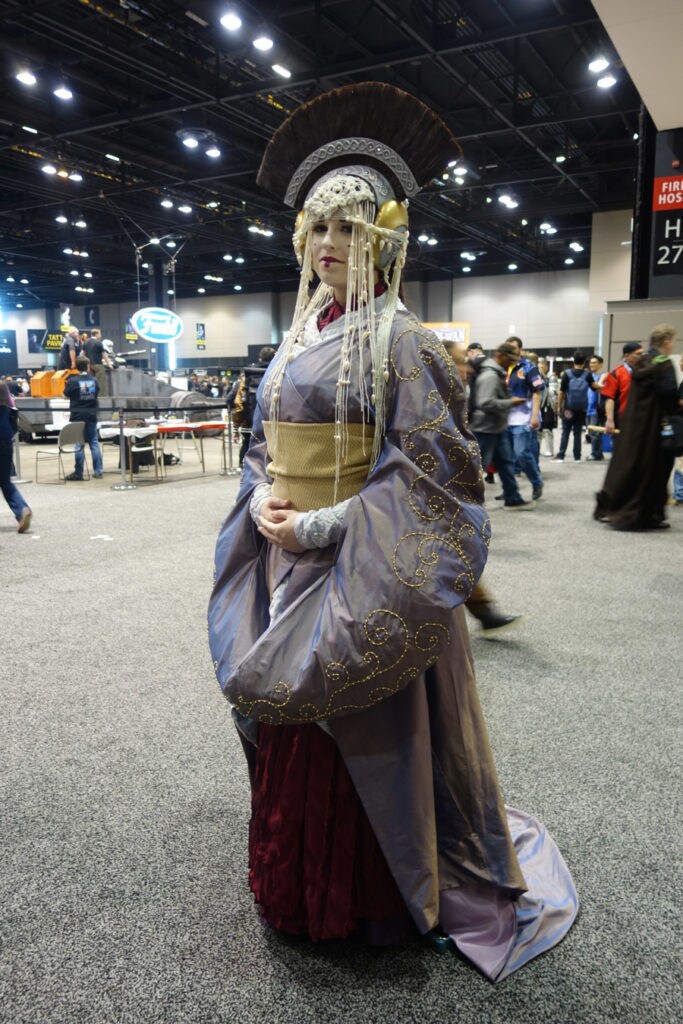 The queen of dressing up at Star Wars Celebration just might have been Queen Amidala herself, cosplayer Kelly Coffman, who donned an intricate, beaded gray gown. Coffman, also known as Eveille Cosplay, painstakingly sewed and assembled one of Padmé's most regal and iconic looks from Star Wars: The Phantom Menace. The Pennsylvania-based cosplayer drew an adoring crowd befitting royalty everywhere she went on the show floor.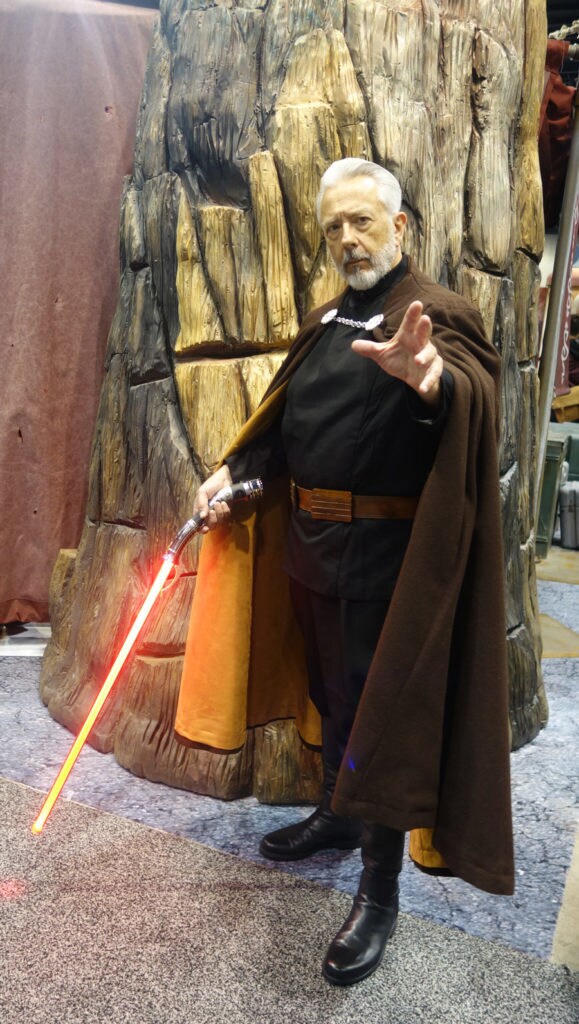 "I made the whole costume myself," Coffman told StarWars.com. "I started in the summer of last year, worked on it a few months, then took a small break and finished it up for C2E2... It took me about 500-600 hours to build everything, and everything is from scratch, the beading, just all of it. I tried to make it as screen accurate as I could, so I did a lot of research on the materials."
The debut of the Star Wars: The Rise of Skywalker trailer was her favorite moment of Celebration, she said, and the moment was very emotional. "It was amazing!" she recalled. "I was in [the arena] so I got to see everyone on the stage, see the trailer, get chills, and cry. Everything."
For George Kostal in particular this Star Wars Celebration was unforgettable. The Connecticut-based fan, who was attending his second Celebration, runs a Twitter account dedicated to General Veers of The Empire Strikes Back called Veers Watch.
Kostal decided to take a chance on meeting Andi Gutierrez, co-host of The Star Wars Show, after she interviewed actor Julian Glover on the live stage. "I had actually been hoping to meet her for most of the convention because she was an early follower of Veers Watch," he said. After returning to the stage when the show was winding down, Kostal luckily flagged down Lucasfilm producer Scott Bromley, who insisted on introducing him to Andi.
"It was really just the coolest thing," said Kostal. "She was so nice and great to talk to, and then while we were talking [Star Wars Resistance's] Christopher Sean -- another Veers Watch follower! -- actually came by after filming his interview to say hi to her, so I got to meet him as well."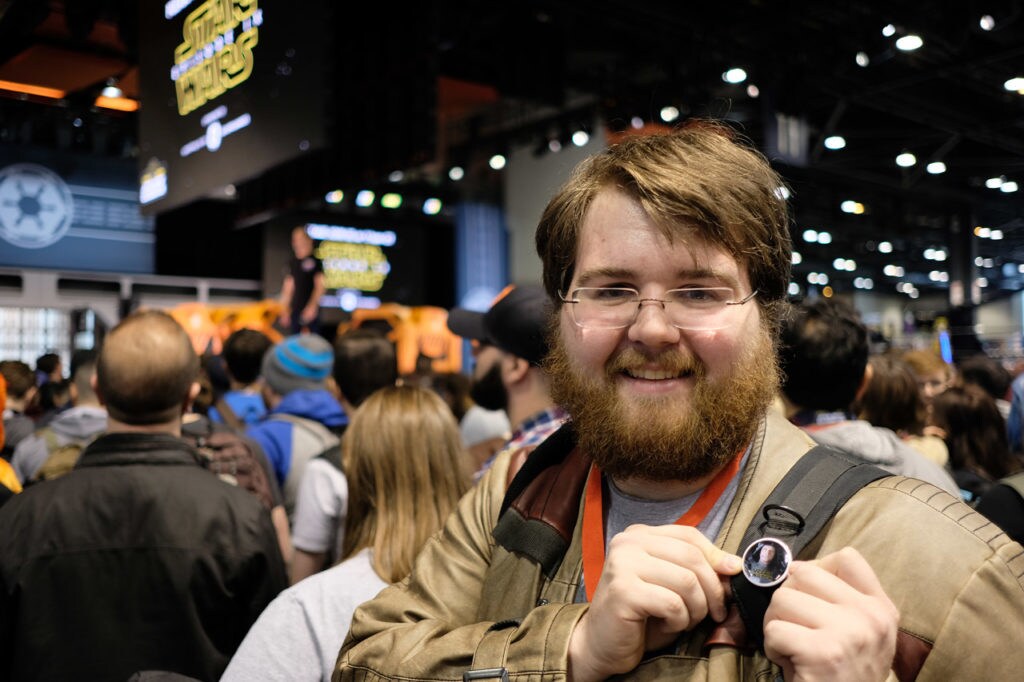 Of course, Celebration wouldn't have been complete without meeting his hero. "Beyond just meeting everyone, [another favorite moment has] got to be going back to see my good man [General Veers actor] Julian Glover, getting his autograph on a few more things," Kostal said. "I found a Veers storyboard at the Prop Store of London, and I picked that up for myself. Very happy! It's been great."
From dazzling costumes, to memorable panels, to meaningful moments, to meeting Star Wars heroes, there really is something for everyone at Star Wars Celebration. Who knows what your favorite moment might be at Star Wars Celebration Anaheim in 2020?
Visit StarWars.com's Star Wars Celebration Chicago hub for panel recaps, interviews, and more.
Kelly Knox is a freelance writer who loves creating Star Wars crafts with her daughter. Follow her on Twitter at @kelly_knox.
Site tags: #StarWarsBlog, #StarWarsCelebrationChicago2019