Stay warm, hydrated, and get ready for five days of fun at Celebration – with a little help from StarWars.com and Star Wars Insider.
We're less than a month away from Star Wars Celebration Chicago, which means it's time to start checking items off your final to-do list in preparation for the big event. But it can be pretty overwhelming to bring everything you're going to need for five days in the Windy City.
Crack open the latest issue of Star Wars Insider and you'll see an essential guide to getting the most out of the experience, including a survival primer written by yours truly, packed with helpful tips from myself and other Celebration veterans: The Star Wars Show's Andi Gutierrez, author and stage host Amy Ratcliffe, and Mary Franklin, formerly of ReedPop.
Today, StarWars.com has an exclusive and enhanced excerpt from the feature: an indispensable packing list for the uninitiated.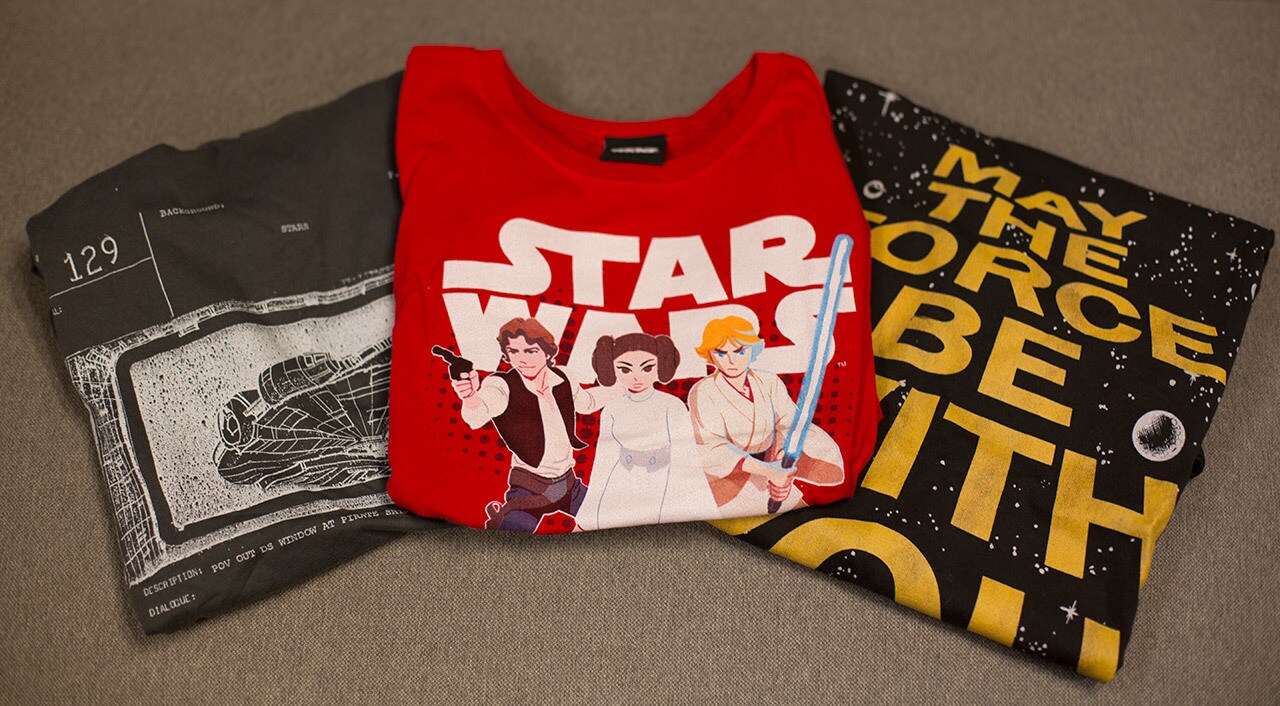 1. A fine selection of Star Wars apparel. Unless you're one of those folks who doesn't like to wear the band's T-shirt when you see them in concert, you're going to want to break out your favorite, well-loved Star Wars shirts, or dress up in a casual cosplay. And if you're planning on all-out costuming (and we cannot wait to see the cosplayers come out in full force!), make sure to pack some back up outfits just in case you want an alternative to the makeup and full-body armor.
2. External batteries or portable cell phone chargers. This one is a mainstay in Ratcliffe's convention kit. She swears by bringing at least two external batteries. Because your cell phone will most certainly need to power down at some point when you are nowhere near an outlet.
3. Rations and snacks. Pack a handful of protein bars, crackers, bags of nuts, and anything that can be lugged around easily when you need a quick boost. Your future self will thank you.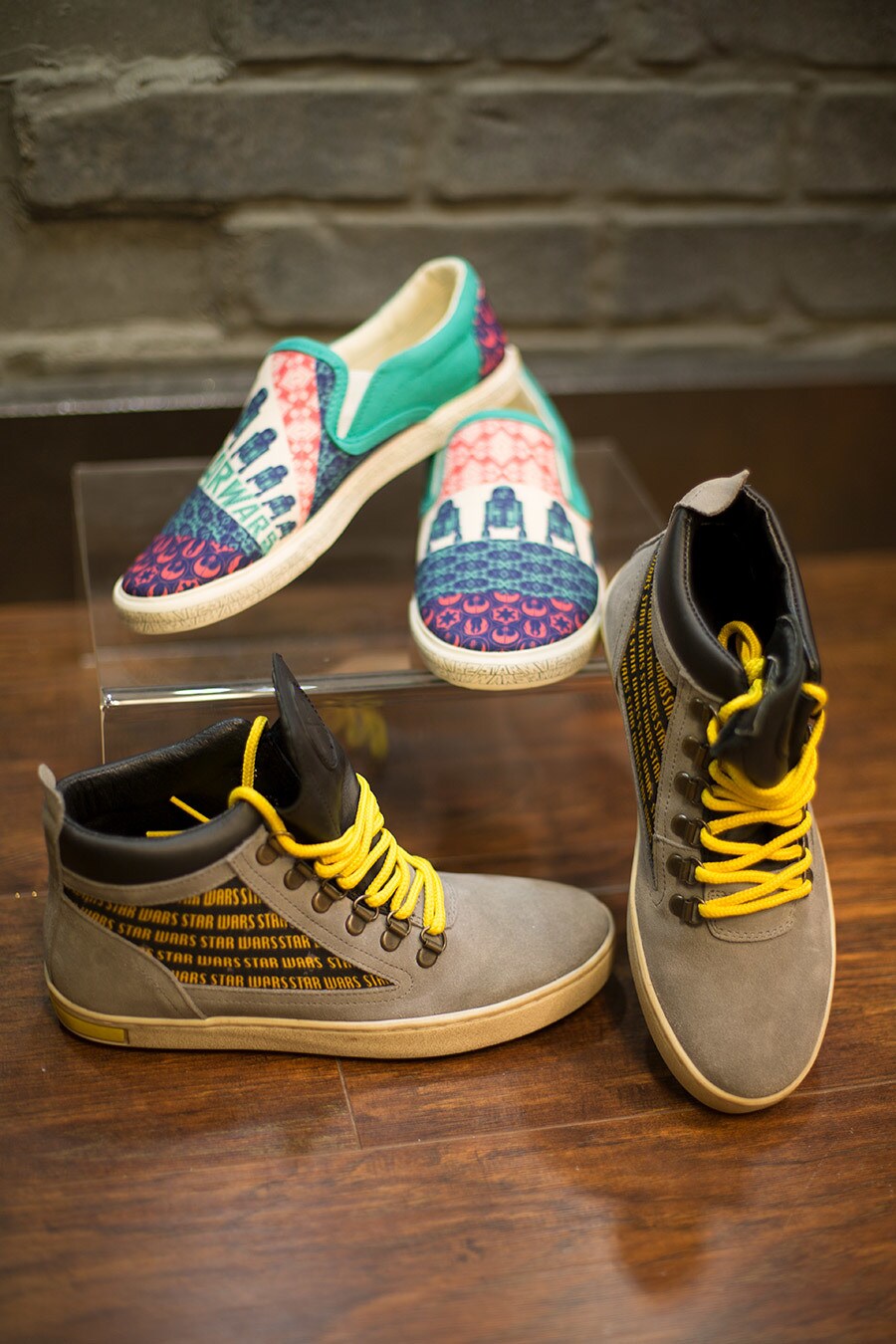 4. Two pairs of comfortable shoes. I learned this one the hard way, crisscrossing the Orange County Convention Center to go from the StarWars.com green room to the main auditorium and back three or four times each day. It's not enough to have one pair of comfortable shoes. You're going to want two. Why? Because when you get blisters, you'll be so glad you can swap out that first pair for a different set that doesn't aggravate your feet in quite the same way.
5. Don't forget the Band-Aids. To cover those aforementioned blisters, I always carry a stash of Star Wars Band-Aids, naturally, and some larger bandages for when the entire bottom of your foot is basically one giant blister. Even with the comfiest pair of sneakers, long days on your feet may result in some hot spots.
6. Water! It's a marathon weekend, and it's easy to get so wrapped up in the festivities that you forget basic human functions like eating and drinking. But please don't forget to hydrate.
7. And lip balm, too. It's another Ratcliffe go-to to battle the dry air of the convention center hallways.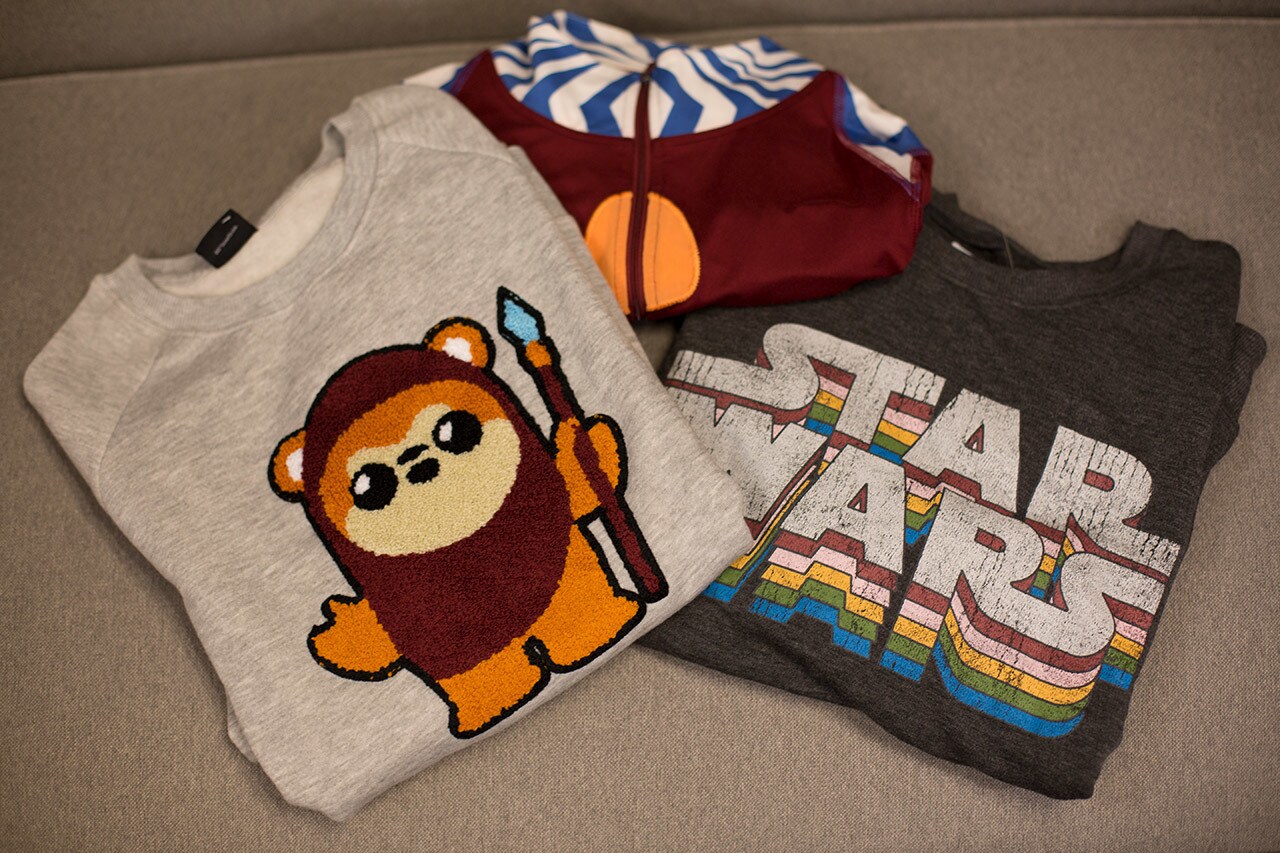 8. This year, you may want warm clothes! This doesn't usually apply at Celebrations in Florida and California, but when this year's event makes its home in Chicago, it could lead to some very chilly days. "Chicago can be very cold in April, so warm clothes will be essential," Franklin warns. "Even if spring is taking hold, that bitter Lake Michigan wind can whip up at any time. It could even snow."
9. Hand sanitizer. Con crud is real, and it's no fun being sick at the height of the fun. Pack some hand sanitizer and share liberally with your new friends so everyone can stay happy and healthy throughout the event!
10. Face masks and fuzzy socks. Long days at the convention call for extra TLC back at the hotel. Gutierrez packs "face masks and thick, fuzzy socks to relax at night," she says, and her matcha tea set to start her mornings. "With Celebration being five days this year, it's going to be extra-important to take care of yourself so you don't get sick right after, or lose your voice by the last day... not that I have any experience with that."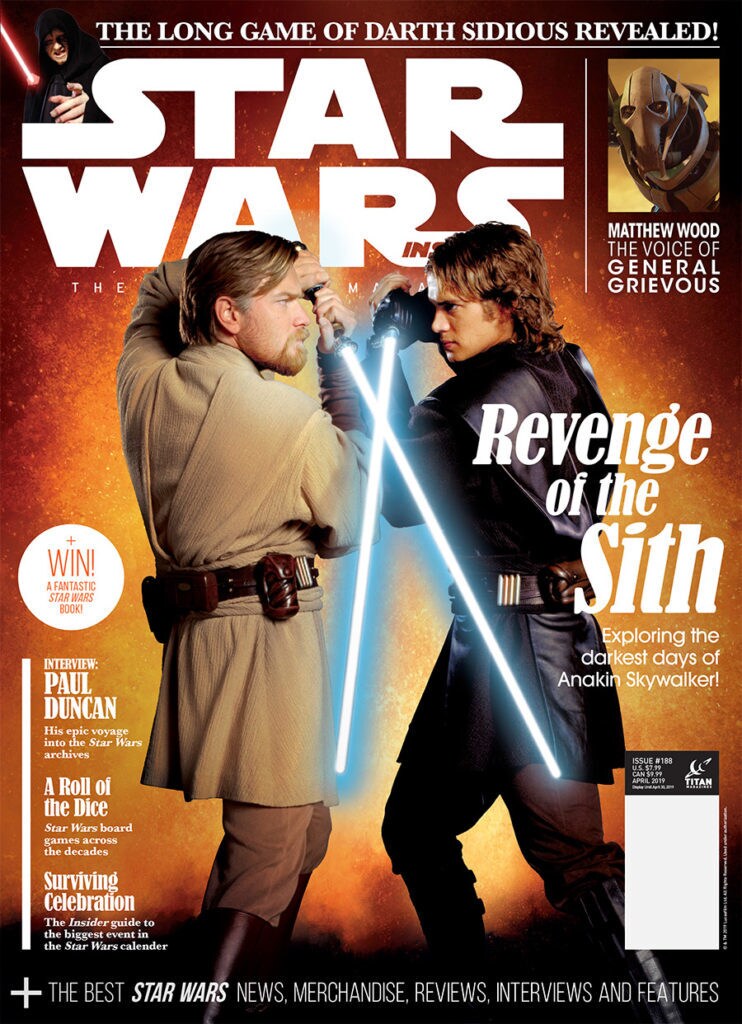 Star Wars Celebration Chicago will take place April 11-15 at McCormick Place. Visit StarWarsCelebration.com for tickets and more information!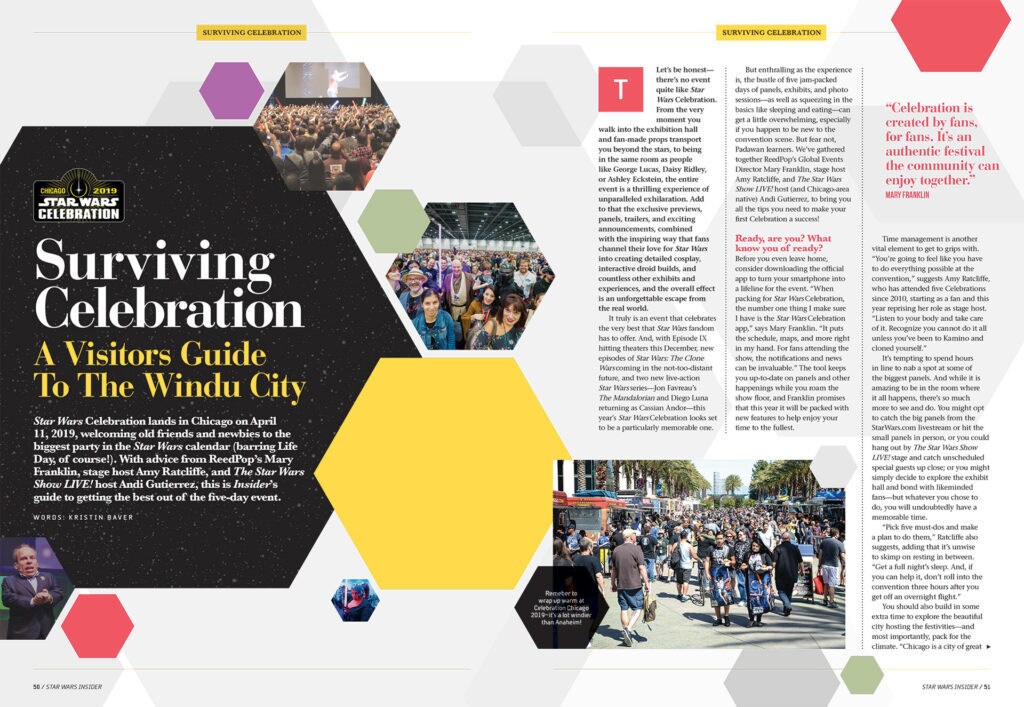 Pick up your copy of Star Wars Insider #188 today for more on Star Wars Celebration, plus a continuation of the magazine's countdown to the closing chapter in the Skywalker Saga, with an in-depth look at the finale of the prequel trilogy -- Star Wars: Revenge of the Sith, and lots more!
You can subscribe to Star Wars Insider now.
Merchandise photos by Frank Knight.
Associate Editor Kristin Baver is a writer and all-around sci-fi nerd who always has just one more question in an inexhaustible list of curiosities. Sometimes she blurts out "It's a trap!" even when it's not. Do you know a fan who's most impressive? Hop on Twitter and tell @KristinBaver all about them.
Site tags: #StarWarsCelebrationChicago2019