Executive producer Bellamie Blackstone takes StarWars.com inside the galactic game show event.
For fans of the galaxy far, far away and an iconic game show, this will be a week long remembered.
The combined strength of Star Wars and Wheel of Fortune has been realized for Galactic Celebration, an unlikely yet super fun crossover between the two beloved entertainment franchises, airing this week. "It's clearly such a fun fit," Bellamie Blackstone, executive producer of Wheel of Fortune, tells StarWars.com, "and we loved the opportunity to celebrate the fans of both Star Wars and Wheel of Fortune."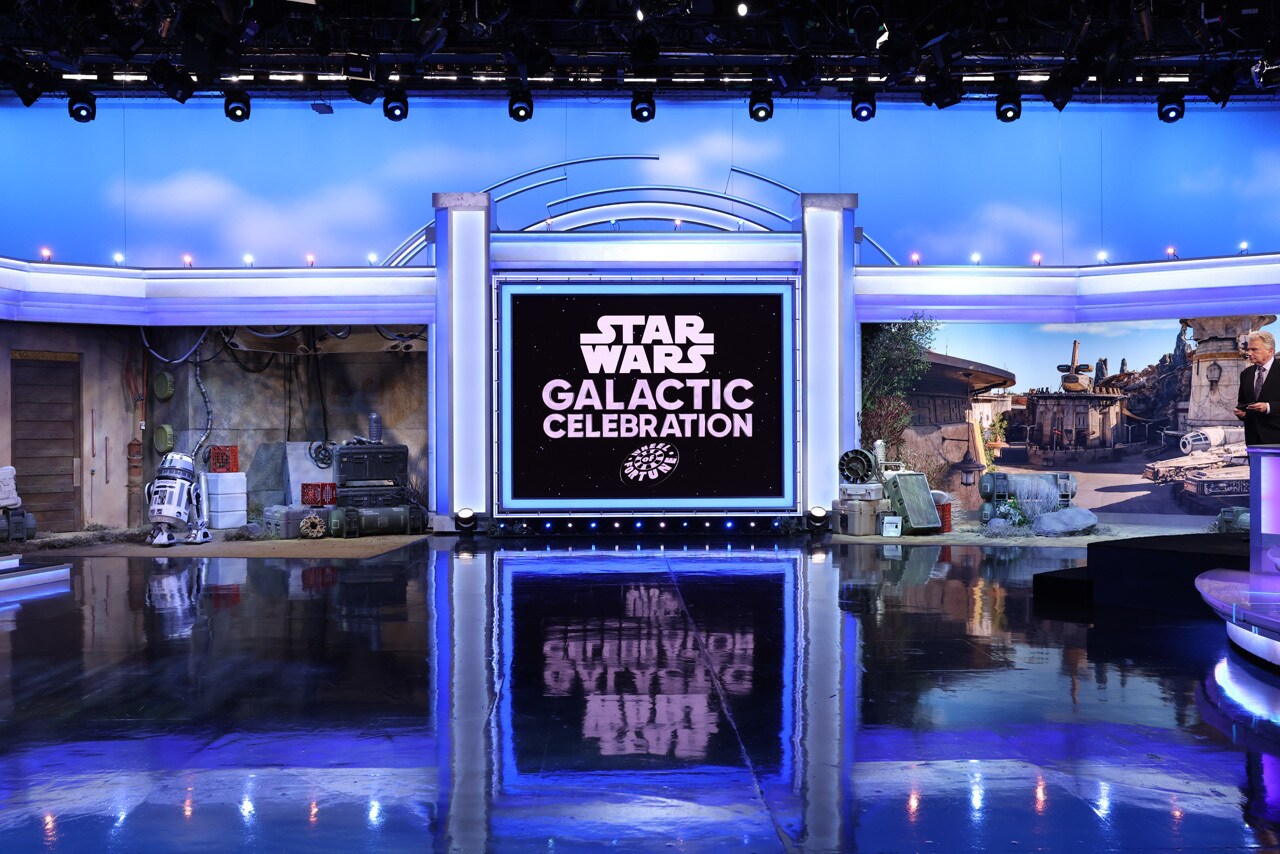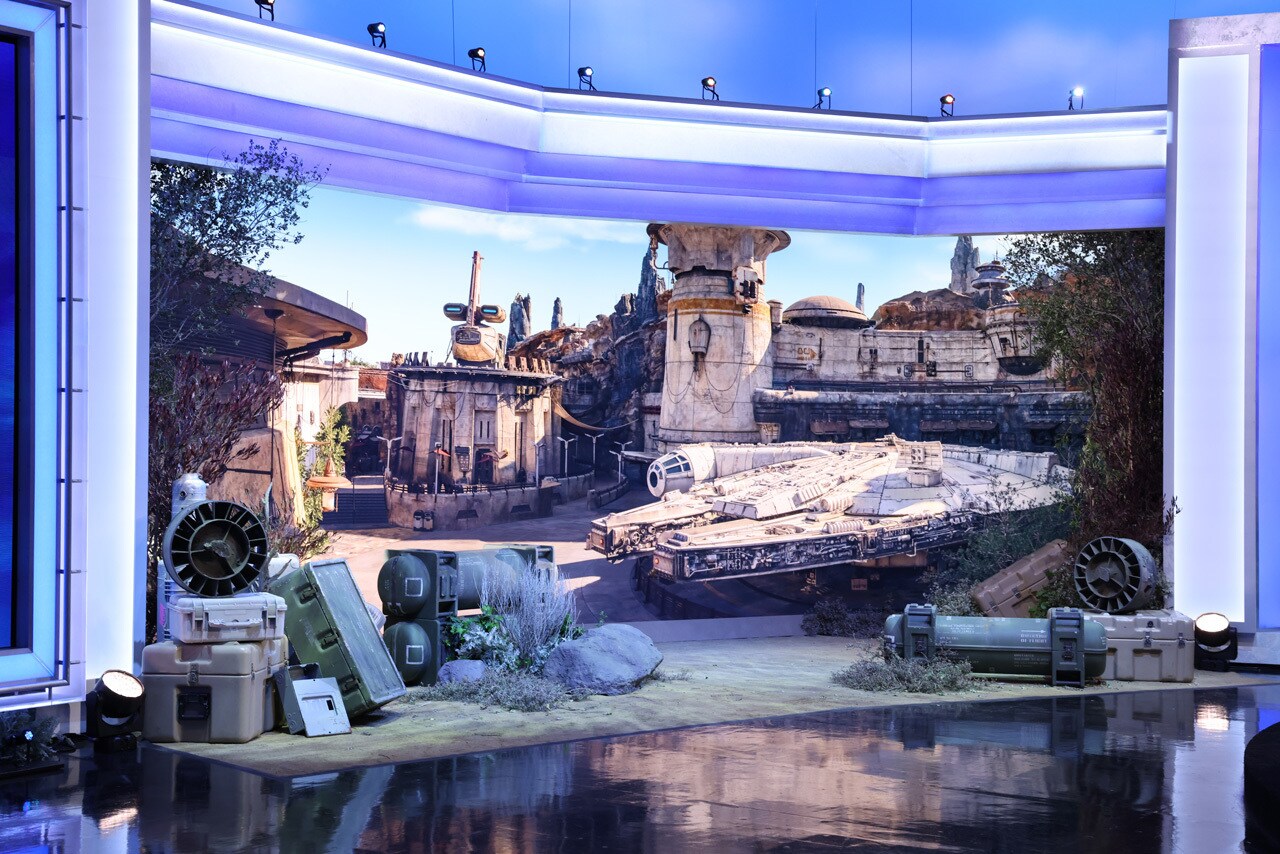 The first thing viewers might notice is that the classic Wheel of Fortune set has been remade into something of a rebel base. It flows seamlessly, allowing iconography from Star Wars and Wheel of Fortune to lead into each other. "Our wonderful production designer, Renee Hoss-Johnson, has been with Wheel for decades and, along with her talented team, they redesign our stage nearly every week for all different kinds of themes," Blackstone says. "Star Wars presented a particular challenge because it's such an iconic and specific galaxy." The design team started by visiting and researching Star Wars: Galaxy's Edge, creating a large photographic backing of the spaceport with the Millennium Falcon, which forms stage-left. On the stage-right side of the Wheel of Fortune set, they continued the rugged theme by building a small exterior set with spaceship parts, mechanical equipment, and even a working astromech droid.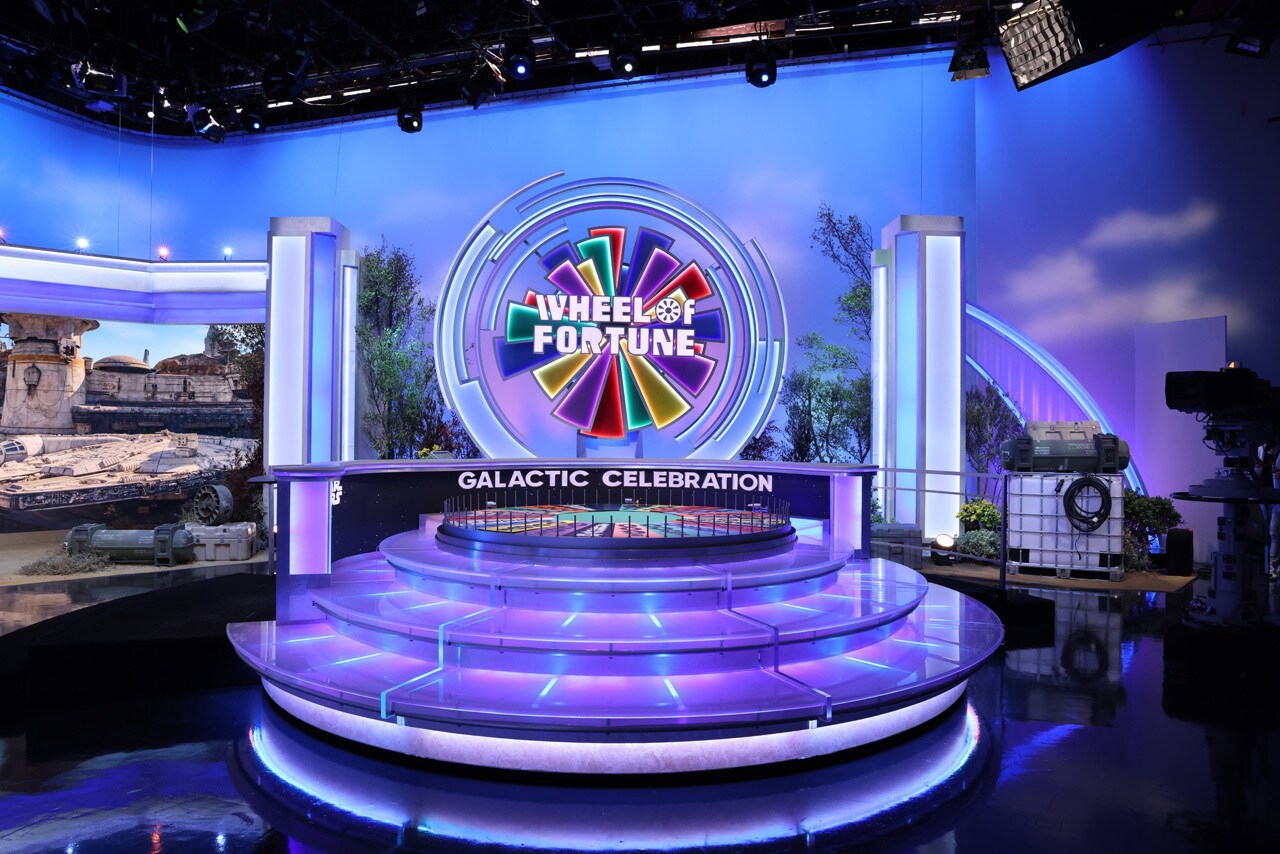 When it came to finding contestants, the producers wanted people with knowledge of both worlds. In other words, fans who were both Wheel and Jedi Masters. "The biggest criteria for being a contestant during our Star Wars Galactic Celebration was that you had to love Wheel of Fortune and of course you had to love Star Wars," Blackstone says. "We reached out to several online fan groups and, not surprisingly, we had contestants in the audition process who were also big Star Wars fans." Some fans have donned their galactic best, including Kate, who wore her hair in Princess Leia-style buns on Tuesday.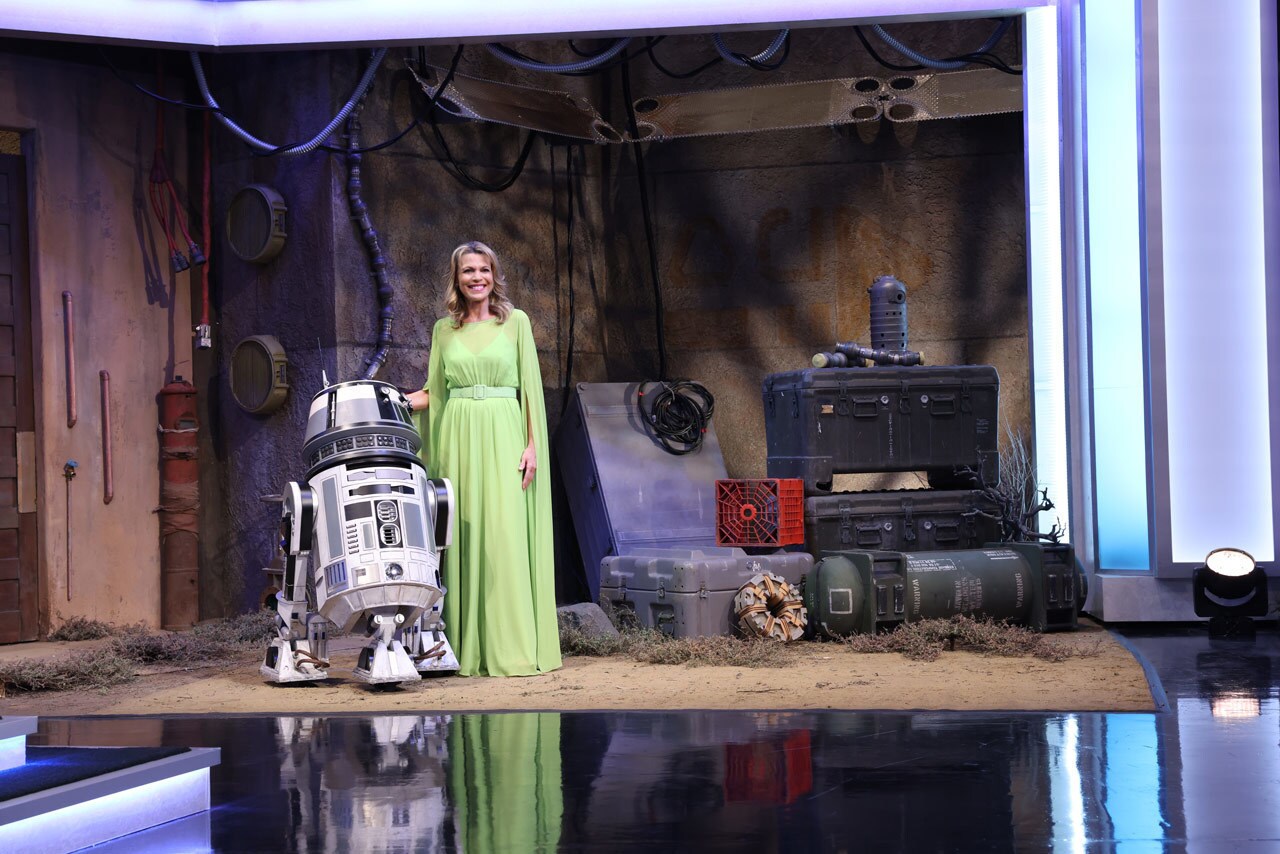 Pat Sajak, Vanna White, and Jim Thornton have also taken their first steps into Star Wars. White has worn Leia-like gowns, Thornton has sported a Darth Vader helmet, and Sajak and Vanna even wielded lightsabers — the latter a definite first in the history of both Star Wars and Wheel of Fortune. "Pat, Vanna, and Jim are so open to trying new things and having fun," Blackstone says. "They are huge fans of all things Disney and Star Wars so it was not hard to get them on board with this great idea."
While Galactic Celebration lasts for one week, this is Star Wars. There's always a chance for a sequel. "The week was a celebration of fandom and fun," Blackstone says. "We would love to work with Star Wars again."