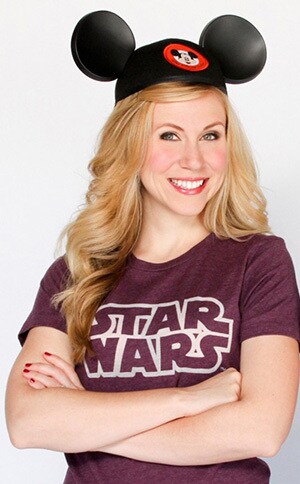 One could say that I "grew up Disney." My Dad started working for Disney when I was two years old and my earliest childhood memories revolve around Disney. Growing up in Orlando, Florida, with a parent that was a Disney "cast member" definitely had its perks. I got to go to the Disney parks all the time for free, I got in to advance screenings for Disney movies, my summer camps were at the Disney resorts, and I had special opportunities like going to live tapings of The Mickey Mouse Club. I bring this up because Disney was and always has been a MAJOR influence in my life and has definitely shaped the person I am today.
Being immersed in the Disney culture at such a young age taught me to dream big and to believe that my dreams could come true. Everything at Disney was always so big and grand and perfect! Everywhere you would turn, there would be examples of imagination coming to life, yet instead of just imagining the impossible, Disney made it real and tangible. Being exposed to such greatness and an early age, my imagination knew no limits. My parents definitely harvested such imagination with positive encouragement, teaching me that when I made my wish upon a star, if I worked hard enough, my dreams would come true.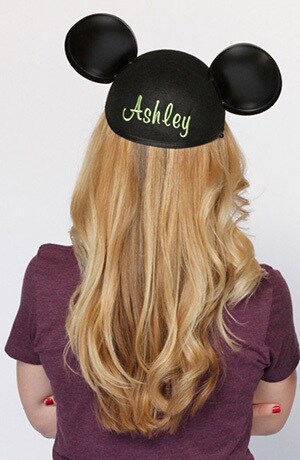 As a young girl, I knew I wanted to be an actress. You could say that my very first screen test was at Disney's Hollywood Studios. The week the Studios opened I got to make a "movie" with my siblings in one of the shops on Hollywood Boulevard. Yes it was cheesy and we had to pay for it, but hey, I could put it in the VCR and watch it...it was "real." My next door neighbor was a cameraman for The Mickey Mouse Club and I got to go to a few live tapings when I was in elementary school. I got to see a real live TV show being filmed right in front of my eyes and then I would go home and watch it on my television. It made the dream of being on a TV set tangible. From that moment, I dreamed that one day I would be on a Disney Channel show too. That was my goal, and if Britney Spears and Justin Timberlake could do it, so could I. In high school, when I turned 16, it was my turn to be a Disney cast member. I wanted to work for Disney SO badly that I turned in my application on my 16th birthday. After several auditions, I finally got my big break and I was cast as a cheerleader in the Hercules Parade. I got to dance down Hollywood Blvd. Thanks to Disney, I was able to perform in front of thousands of people on the weekends and it made my dream, again, feel tangible.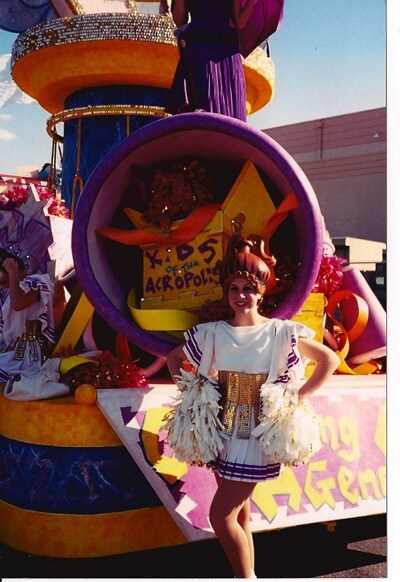 Several years later, I moved to Los Angeles and was cast as a character named Muffy on a TV show called That's So Raven. Finally, my dream of being on The Disney Channel came true after several years believing it could happen. At the same time, I met my husband David Eckstein; he played for the Anaheim Angels, who were owned, at the time, by Disney. We met in California, but it turns out that we grew up 30 minutes apart from each other in Orlando. He shared my love of Disney and proposed to me at one of the Disney resorts. We had a Disney wedding reception...but I digress...are you getting the drift of the role Disney has played in my life?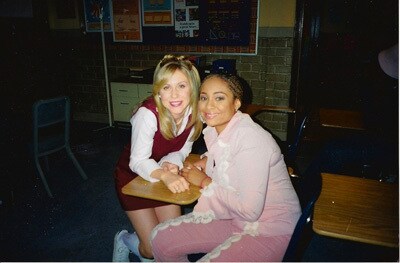 Shortly after That's So Raven ended, I was cast as this "new" character on the "new" Star Wars animated series for Lucasfilm. I didn't realize it at the time but I was entering the Jedi Temple of life and I was now Dave Filoni's Padawan. This "new" character that we now know as Ahsoka and this "new" show that we now know as The Clone Wars has truly changed my life. My outlook on life has always been more like a Disney fairytale. Wish upon a star, sprinkle a little pixie dust and have a magical day. Well...life isn't always like that! The stories in Star Wars helped me learn how to handle the cruel, dark side of the world. There is evil and everyone has to deal with it. However, just like Ahsoka has grown up during The Clone Wars, so have I, and Star Wars has not only taught me to believe in the good but it's taught me to never lose hope. Good will prevail and I have become a student of the Force. Using this newfound hope and belief, Lucasfilm has made so many of my wildest childhood, Disney dreams come true, which brings me right back to Disney for Disney's Star Wars Weekends. I've had the honor and privilege to be a co-host for this amazing event for four years now. Once again, I  return to Hollywood Boulevard, in yet another parade hoping to show a new little girl with big Disney dreams that anything is possible because, gosh darn it, if Ashley Eckstein can do it, so can she.
Believing in your dreams and never losing hope...two powerful messages that I take away from two powerful companies that have shaped my life. Many people have been asking me my thoughts on Disney buying Lucasfilm. For me, it's a natural partnership. Two companies that have already been doing amazing work together for years, who both have similar standards for excellence, messages, and fans are now coming together to tell more stories and make fans happy for years to come. I'm not sure what the future holds in all of this, but my Padawan journey keeps bringing me back to Disney. I'm going to keep on dreaming, believing, and I will never lose hope that great things are ahead!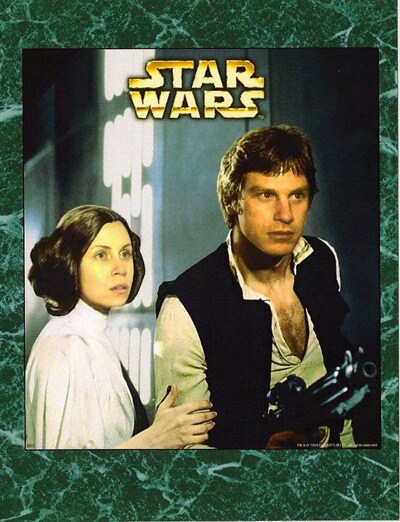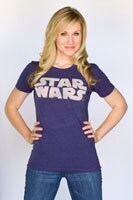 Ashley Eckstein is the voice of Ahsoka Tano on Star Wars: The Clone Wars and also the founder of Her Universe, the first merchandise line made exclusively for female Star Wars fans! You can follow Ashley on Facebook and Twitter.