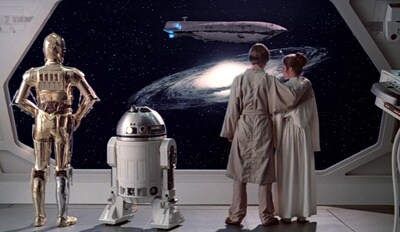 One of the themes of Star Wars is exploration: exploration of different ideas, exploration of science, and exploration of technology. That's why StarWars.com is happy to take part in World Space Week, which shares that same theme.
World Space Week is an international celebration of all things space- and science-related, coordinated by the United Nations with the support of the World Space Week Association (WSWA), running from October 4-10.
Stay tuned to the Official Star Wars Blog for exclusive posts from luminaries in the fields of science and space, all centered around World Space Week.
WORLD SPACE WEEK BLOGS (Updated October 10)

Holly Griffith, "How Star Wars Inspires Real Scientists and Engineers"
Eric Geller, "World Space Week: When Star Wars Meets Reality"
Loretta Hidalgo Whitesides, "Happy World Space Week: Life Imitates Star Wars"