StarWars.com speaks with Lucasfilm's Doug Chiang and VW's Alexandra Von Schaewen about bringing a beloved Star Wars design to the iconic ID
. Buzz.
It's becoming something of a tradition. In 2022, Lucasfilm and Volkswagen joined forces for the launch of Obi-Wan Kenobi on Disney+, including two ID. Buzz cars that debuted at last year's Star Wars Celebration. Lucasfilm VP and creative director Doug Chiang — one of Star Wars' most impactful designers, and also a car enthusiast — enjoyed working on the project so much that he didn't want the collaboration to end.
"Last year's campaign was so successful, and I had so much fun designing the wraps for the Obi-Wan cars, where we did the light side and the dark side," he tells StarWars.com. "So this time we thought it would be terrific if we could come up with another idea."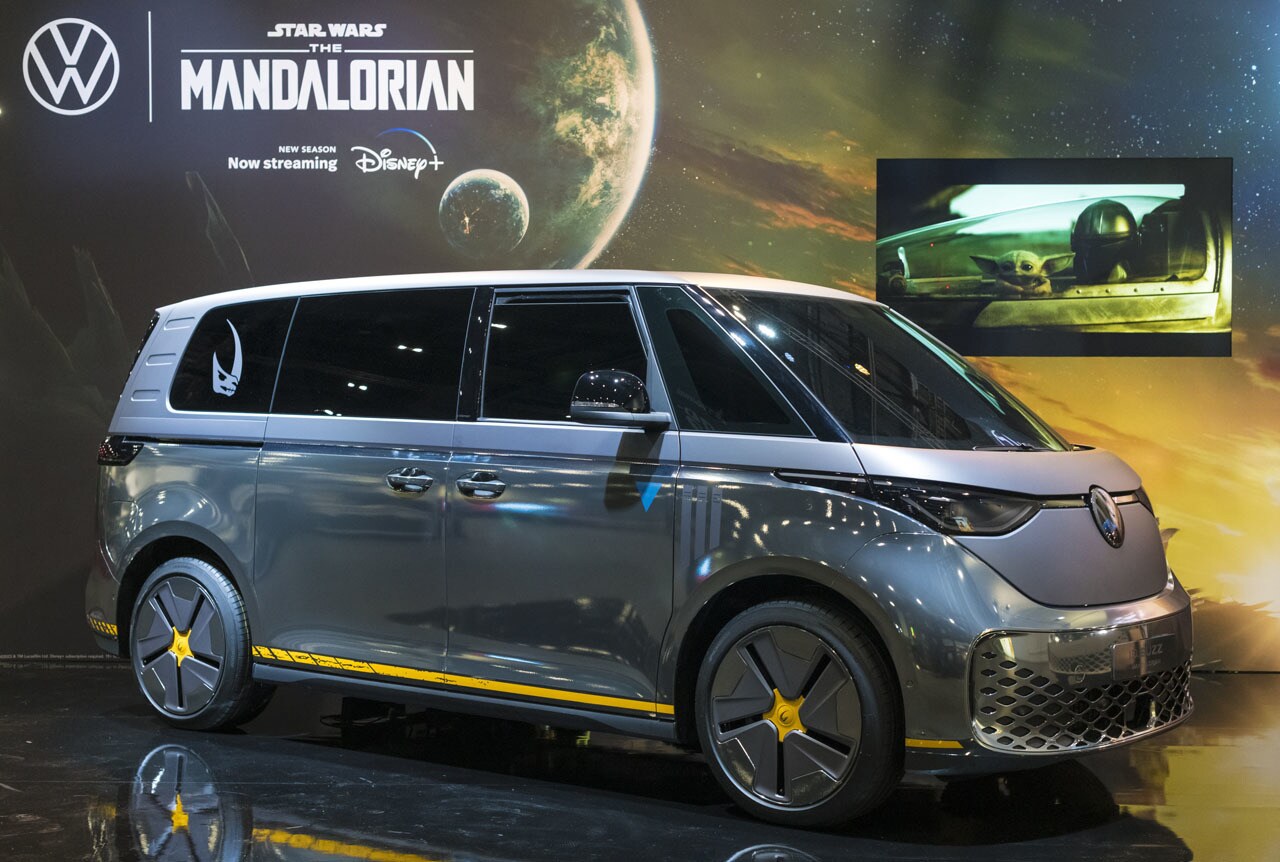 The result is a new ID.Buzz wrap inspired by the new season of The Mandalorian — now streaming on Disney+ — and Din Djarin's modded Naboo N-1 starfighter. Debuting at Star Wars Celebration Europe 2023, the Mando-themed design is subtle and smart, incorporating the N-1's metallic color scheme and other details, like the yellow stripe from the ship's original paint job, vertical lines mimicking panels, and the mudhorn insignia, which Mando sports on his beskar armor.

"We treat our vehicles with a lot of character and personality, and the ID. Buzz is a terrific character. If you look at the front, there's a terrific, warm, inviting face," Chiang says. "So it seemed natural that we would merge the two iconic brands together, and for me, trying to imbue the N-1 aesthetic into the car was just brilliant."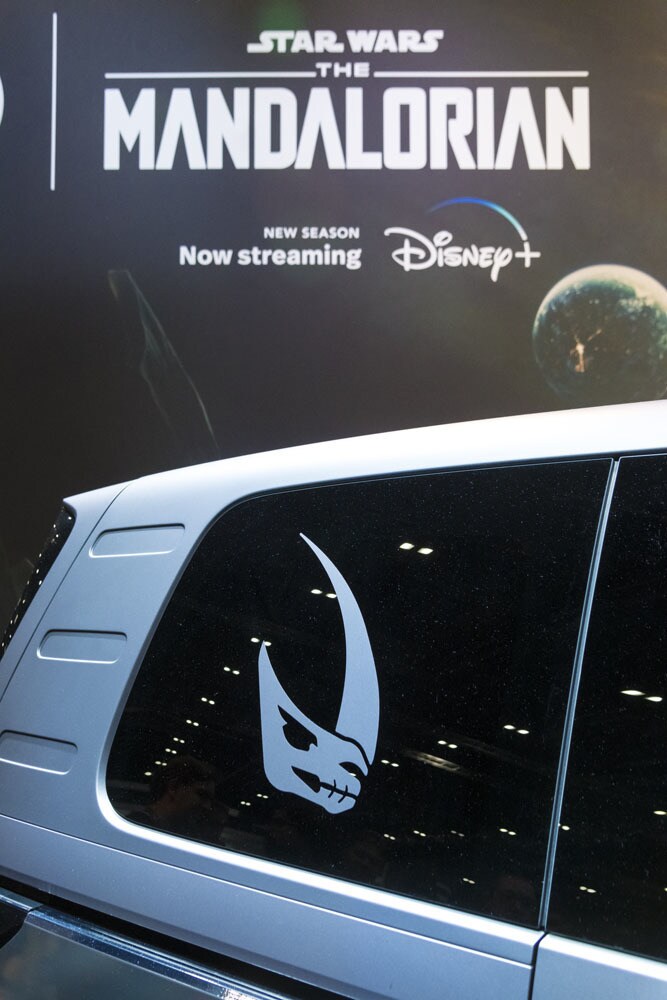 Chiang, who designed the N-1 for the Star Wars prequel trilogy, worked closely with Volkswagen's Alexandra Von Schaewen, creative project manager, in dialing in the look of the wrap. "For us it was really important to catch the character of the Mandalorian and bring it into a car," she says, noting that they darkened the Buzz logo and taillights to match the color scheme, while keeping a certain friendliness. Do they have favorite elements from the final design?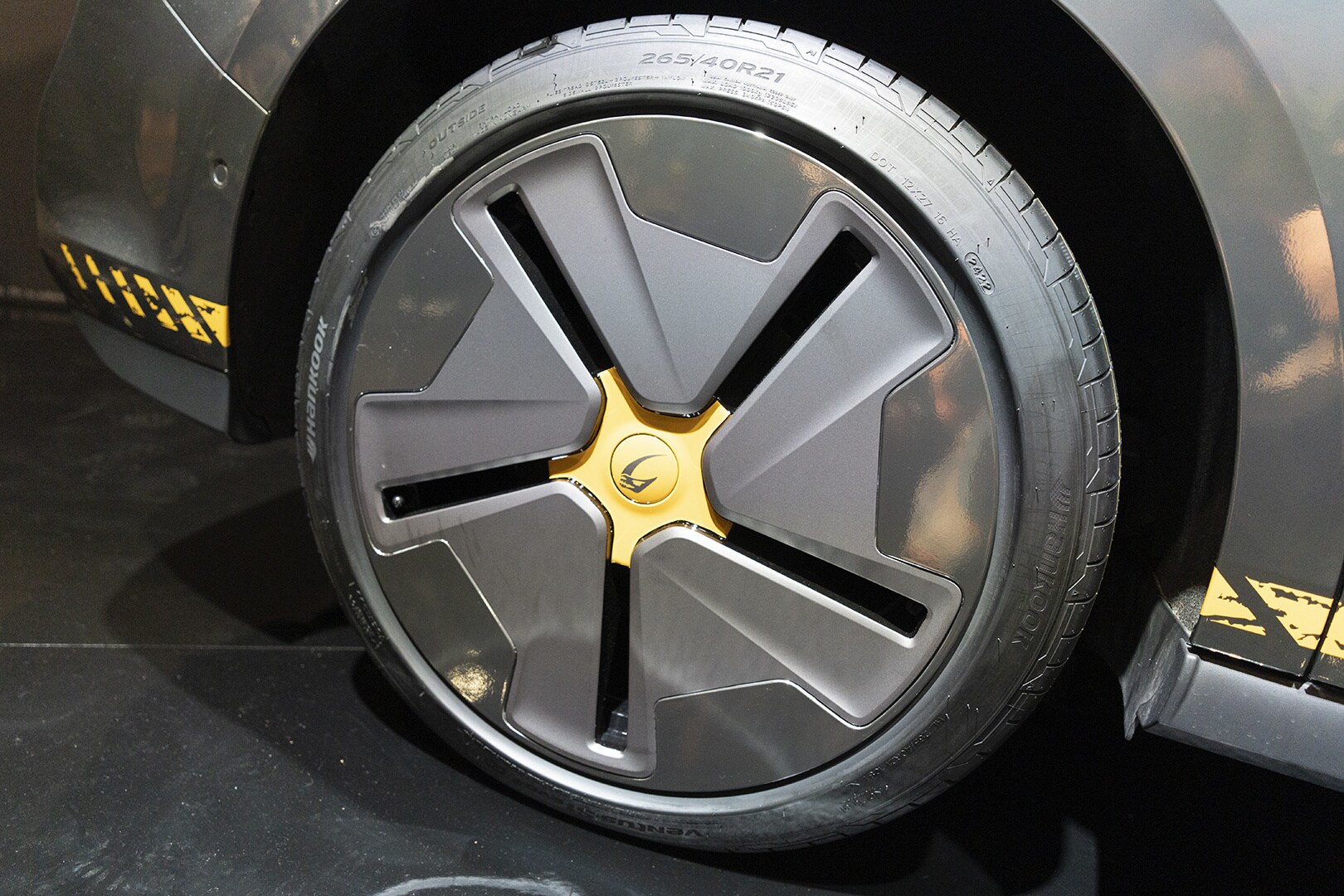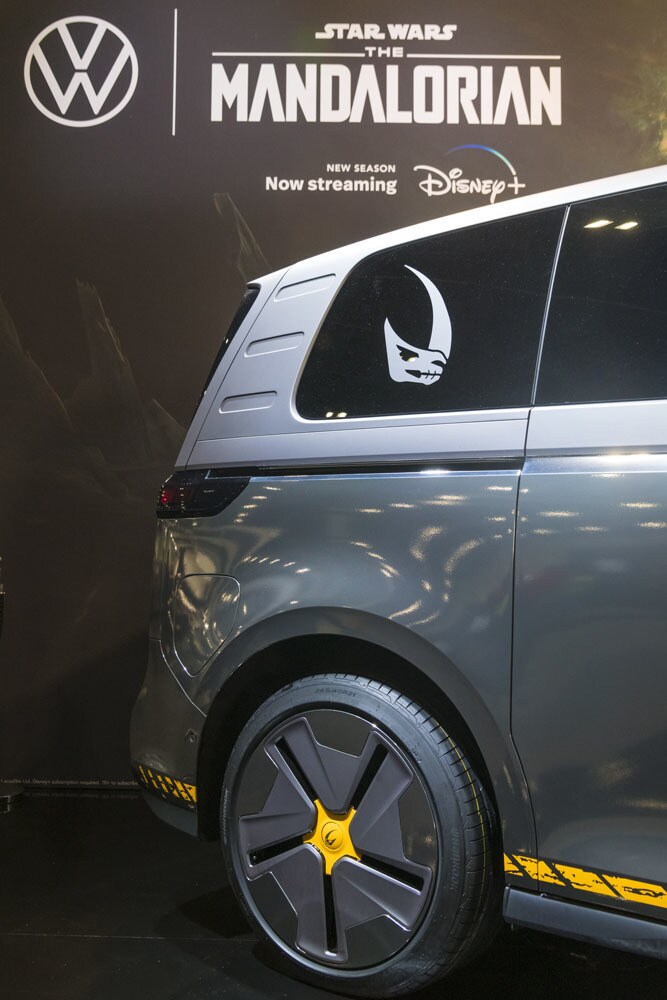 "I personally like the rims, because it really shows that we not only focused on the color, but really go into detail. We have the mudhorn logo in the rims," Von Schaewen says.
"For me, it's the whole package," Chiang says. "All of those little elements add up to create one beautiful, amazing character."
The experience of working on these cars has given Chiang a new appreciation for automotive design.
"A lot of what I do for film design is fantasy-based. We don't have to think about the practicalities of actually executing it. It only exists in cinema. And what I really appreciate in working with the VW team is that they have to bring it to life. They have to make it real."
Chiang and Von Schaewen saw the finished car in person for the first time at Star Wars Celebration — a memorable moment for both and the culmination of months of work.
"You can't beat that. It's like walking on set for the first time," Chiang says. "You can't beat that physical reality of going up to it and touching it and seeing it in 3D."
The Mandalorian-inspired ID. Buzz is part of a wider collaboration between Lucasfilm and Volkswagen celebrating Season 3 of the Disney+ series. Watch the campaign video below.
©2023 & TM Lucasfilm Ltd. Disney+ Subscription Required. 18+ to Subscribe.