Director Ben Snow and producer Alyssa Finley prepare StarWars.com for one last trip to Mustafar in ILMxLAB's VR series.
When ILMxLAB first launched Vader Immortal: A Star Wars VR Series, Lucasfilm's immersive entertainment studio was diving into uncharted waters. (Or, since the title is set on Mustafar, diving into "fiery lava rivers" is probably the more accurate analogy.) Vader Immortal would be ILMxLAB and Lucasfilm's biggest Star Wars VR project yet -- a canonical adventure written by David S. Goyer that would have fans taking on the role of a Force-sensitive smuggler and coming face to face with Darth Vader in his castle. It would require development, experimentation, and figuring out how to make something feel like Star Wars in an entirely new medium.
Two installments later, Vader Immortal has received critical acclaim and brought fans inside Star Wars in ways previously only imagined. To wit, if you ever wanted to know what it felt like to wield a lightsaber, Vader Immortal is a must.
"This has been one of the best experiences of my career, and many on our crew feel the same way," director Ben Snow tells StarWars.com. "Vader Immortal has shown that there is an appetite for this type of storytelling in virtual reality, and we're so happy that people have enjoyed it as much as they have."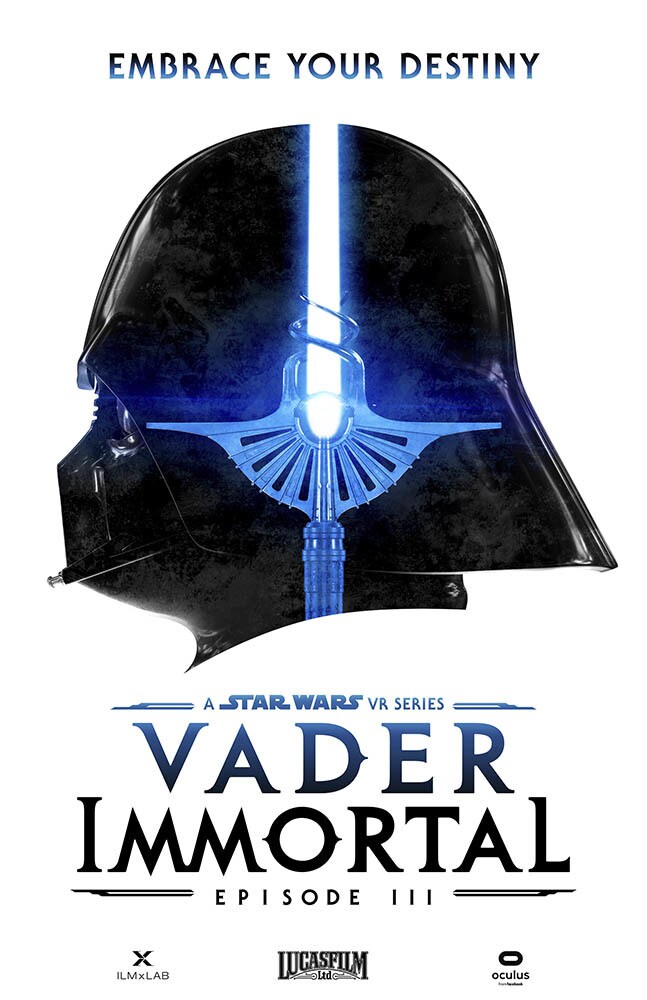 Today, ILMxLAB is officially announcing Vader Immortal: Episode III, the final installment in the series. Coming November 21, it was created in collaboration with Facebook's Oculus, and will be available for Oculus Quest and Rift headsets. Building on the events of Episode II, in which the protagonist learned the ways of the Force and recovered an ancient object for Darth Vader, it looks to be a fitting climax in proper Star Wars tradition.
"Vader Immortal: Episode III begins with Vader having seized the powerful Bright Star artifact, and returned to his castle to activate it," says Snow. "Working with your droid companion ZO-E3 and the Mustafarians, you need to get back up to the castle and try to stop Vader before he destroys life on Mustafar. This involves you discovering more about the power of your bloodline and using that to fight your way through Imperial forces as you break back into Vader's castle. You even have a run-in with a familiar foe from a previous episode. Ultimately, you'll have to confront Vader face-to-face and try to stop his plans." That's right: a duel with Lord Vader is your destiny.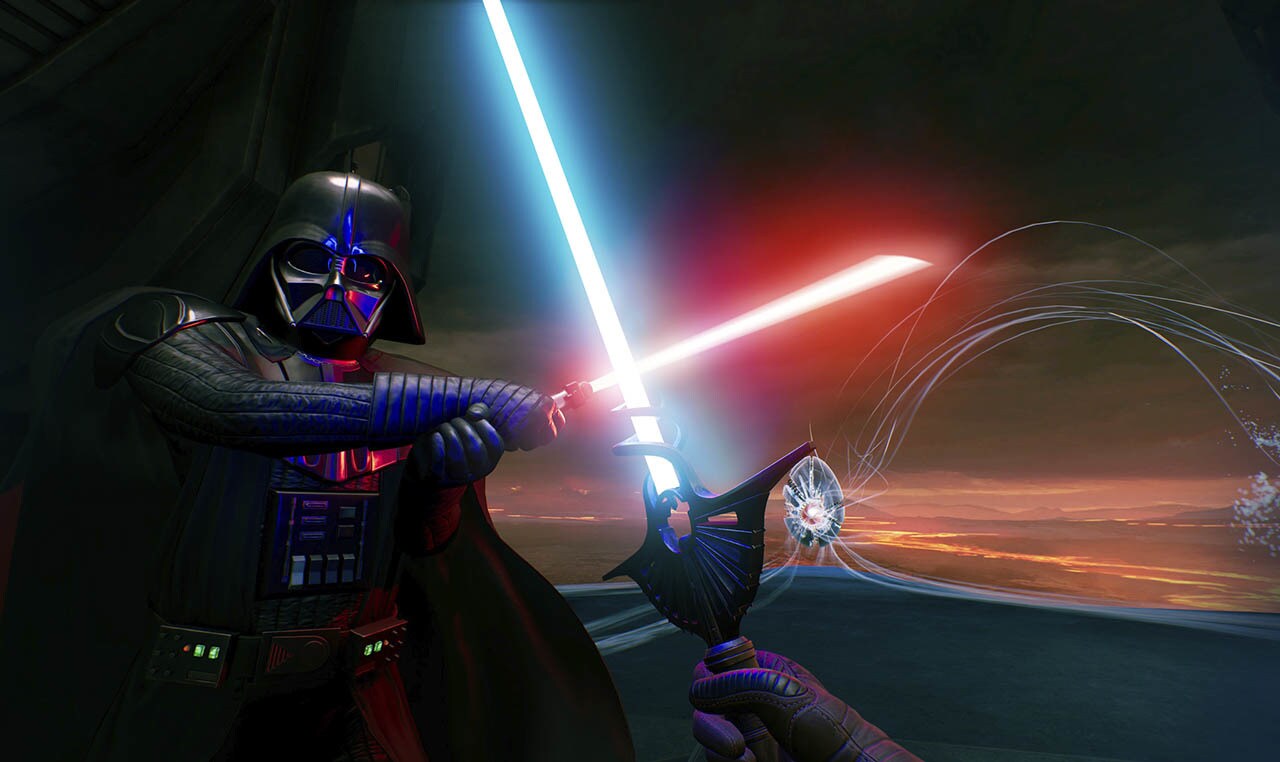 "It is the culmination of a journey that began back in Episode I, when your ship was pulled out of hyperspace and you were locked in Vader's castle," adds producer Alyssa Finley. And that's true on a number of levels.
Episode III comes as a result of ILMxLAB's learnings from the series' previous entries in terms of storytelling, technology, and gameplay. As Vader Immortal's creators describe it, Episode III sounds fittingly epic and innovative.
"We leaned heavily into the action on Episode II, and in Episode III we sustain that while incorporating even more storytelling as our greater three-episode story arc comes to its climax and conclusion," says Snow. "This makes for a slightly longer episode, but there is a lot going on. In addition to the ancient lightsaber and Force powers that we've acquired in the previous episodes, you are able to grab and use blasters dropped by stormtroopers, fight air-to-air on skiffs, and start a battle in Vader's castle between The Marching Horde droid army and the Imperial battalion stationed on Mustafar." You can see newly revealed concept art showing some of Episode III's scope below.
While Vader Immortal will be coming to a close with Episode III, its release really marks something different: the end of the beginning in Star Wars VR. Vader Immortal has brought much to Star Wars, but the possibilities it has opened for the future may be its true legacy.
"The thing that I've really loved about this series is the feeling of being there in the world with characters like Darth Vader, and Episode III really brings that to life," says Finley. "Our artists, designers, and engineers have pulled off some amazing feats in filling out the world, making me feel like I'm the hero of this story. It's amazing to see how the pieces have come together, and it definitely leaves me wanting more."
Vader Immortal: A Star Wars VR Series - Episode III arrives November 21.
Dan Brooks is Lucasfilm's senior content strategist of online, the editor of StarWars.com, and a writer. He loves Star Wars, ELO, and the New York Rangers, Jets, and Yankees. Follow him on Twitter @dan_brooks where he rants about all these things.
Site tags: #StarWarsBlog, #ILMxLAB, #VaderImmortal