The designer takes StarWars.com into the droid factory to talk about inspiring innovators and hacking her own interactive Sith Lord suit.
When Anakin Skywalker was still just a precocious young boy, he created C-3PO out of spare parts and pure ingenuity. Now Threepio's favorite glob of grease and eternal counterpart is bringing the same spirit of invention and limitless possibilities home with the littleBits Droid Inventor Kit, a new educational toy that takes the joy of learning engineering through plastic building blocks and modernizes it with simple electronics and app-enabled commands.
Plug in the 9-volt battery and flip the power switch and R2-D2 comes to to life with a chattering series of beeps and whistles, the first of 20 bluetooth-enabled sound bites. And that's just step number one!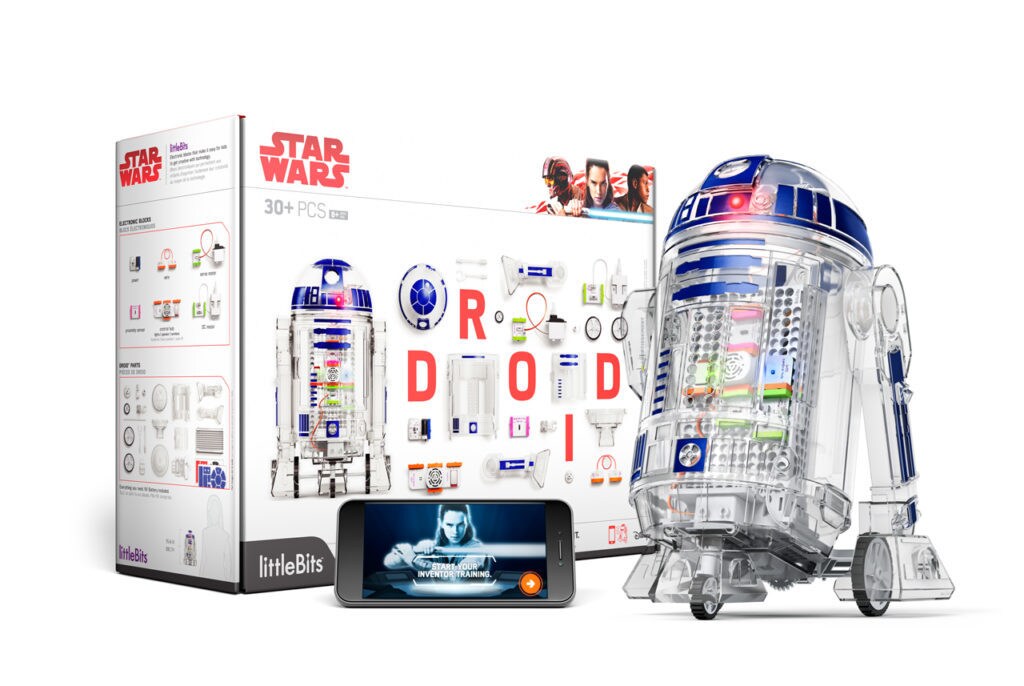 The kit encourages young builders to face their fears of failure, make mistakes, work through dilemmas, and explore new ideas. Basically, unlearn what you have learned and unleash your full potential. Yesterday, in this spirit, Lucasfilm's San Francisco headquarters hosted the littleBits "Droidathon," featuring droids built with the kit by members of ILM, as well as leading tech companies including Facebook, Google, and Instagram. On hand was The Last Jedi's Kelly Marie Tran, as well as local students to judge the varied creations. The event kicked off littleBits' Droid Inventor Kit competition -- of which Tran, Lucasfilm president Kathleen Kennedy, and Daisy Ridley will be judges -- and the droids on display were truly inventive and inspiring. You can see photos of these most impressive droids and more from the Droidathon in the gallery below.