Preview Hasbro's upcoming action figures from Star Wars Rebels to The Black Series -- just revealed at Toy Fair 2014.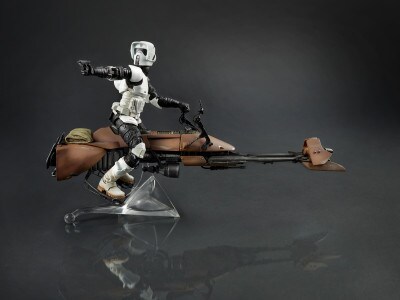 The Force is strong -- with action figures and plastic lightsabers -- at Toy Fair 2014. Hasbro has unveiled new toys and vehicles for several major Star Wars lines, including Star Wars Rebels, the Black Series (including deluxe-size creatures and vehicles in the 6-inch collector's line!), the brand-new Star Wars Command, and lots more. Check out our gallery after the jump!
STAR WARS REBELS
Based on the upcoming animated series, Hasbro showed off the first toys and vehicles for Star Wars Rebels. Ezra, Kanan, Chopper, and the crew of the Ghost will soon join classic Star Wars icons -- immortalized in 3.75-inch form.