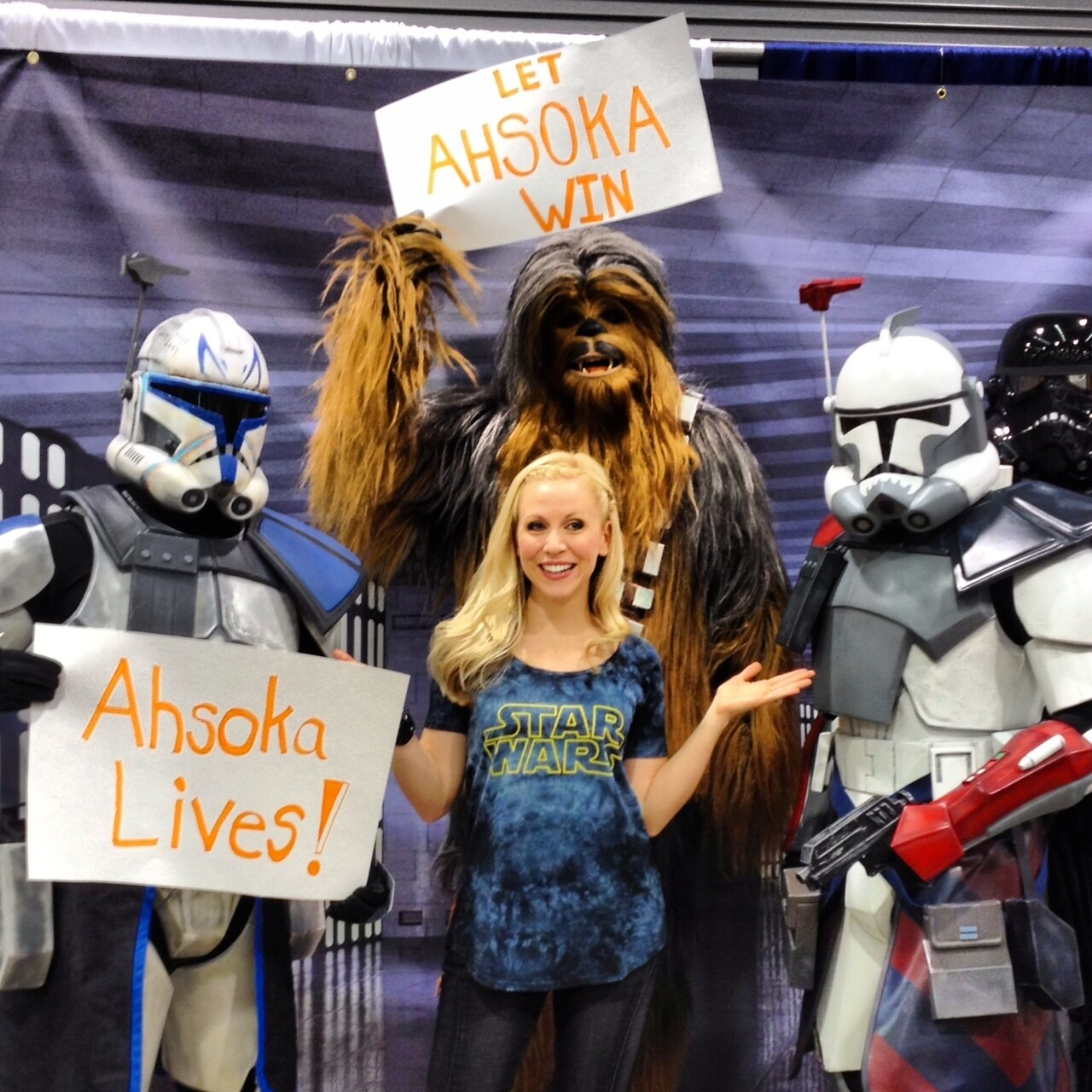 Wow! I am so excited that Ahsoka made it to the Sixteen Strikes Back round! Thank you to everyone who voted last week but now she REALLY needs your help because this IS madness! The fact that Ahsoka is up against Chewbacca in this March Madness competition makes me a little mad because I LOVE Chewbacca! However, after having a chance to chat with Chewbacca at WonderCon this past weekend, we brokered a deal and agreed that Ahsoka should win this one ;o)
Please spread the word and tell everyone you know to vote for Ahsoka. This vote means so much for her legacy and for The Clone Wars characters. We've been letting the Wookiee win since 1977 and losing this competition to Ahsoka will not affect his popularity in the slightest. Chewbacca will continue to be one of the most beloved characters in the history of cinema. However, we have a chance to REALLY turn some heads with a win for Ahsoka. A vote for Ahsoka is a vote for the past five seasons of Clone Wars and what she has meant to a generation of new Star Wars fans. A vote for Ahsoka is a symbol that a strong female character CAN be popular. She's made it normal for a new generation of girls to carry a lightsaber and pretend to be a Jedi on the playground. Your vote matters!
May The Force Be With You!
Ashley :o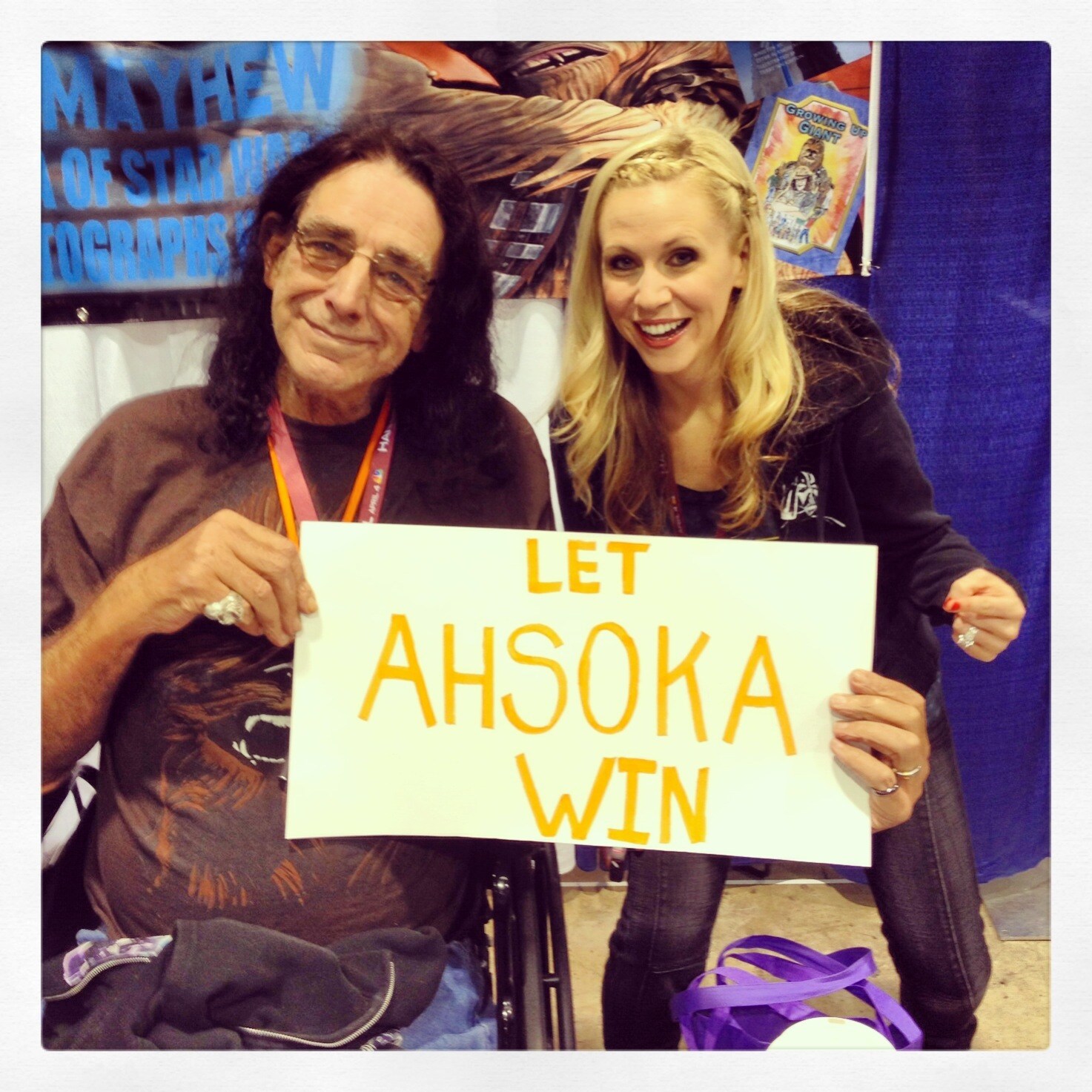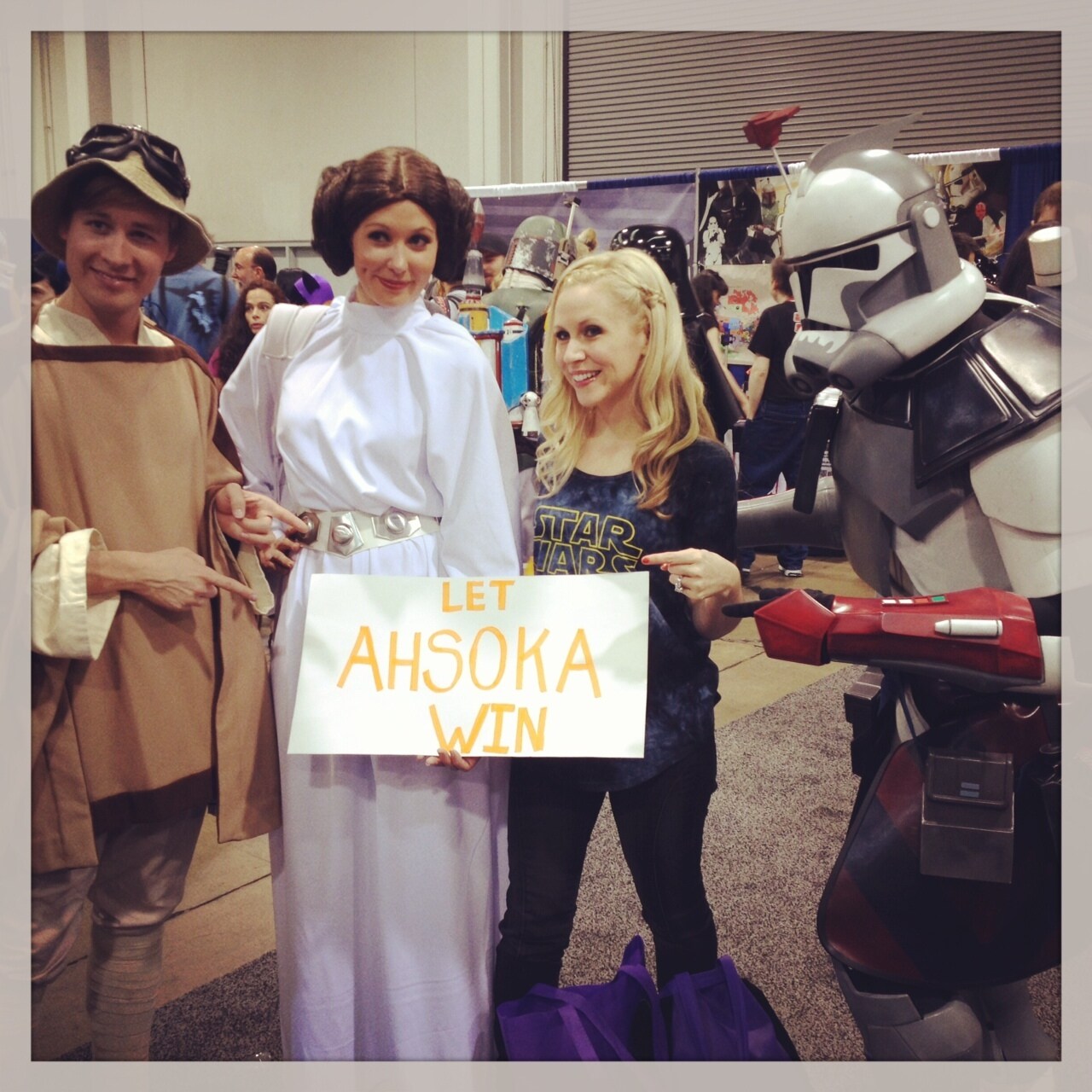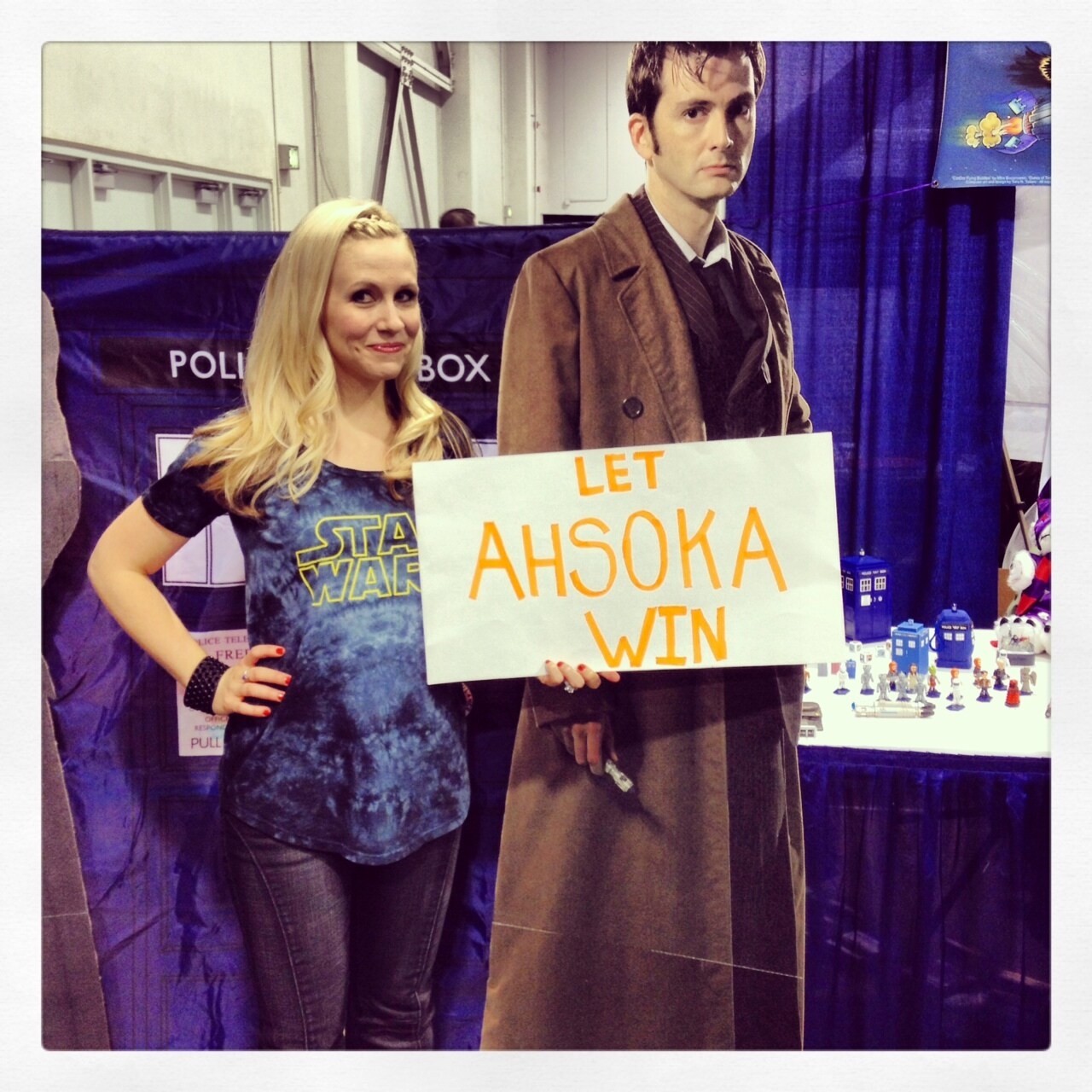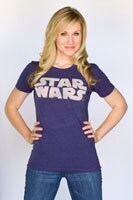 Ashley Eckstein is the voice of Ahsoka Tano on
Star Wars: The Clone Wars
and also the founder of Her Universe, the first merchandise line made exclusively for female
Star Wars
fans! You can follow Ashley on Facebook and Twitter.