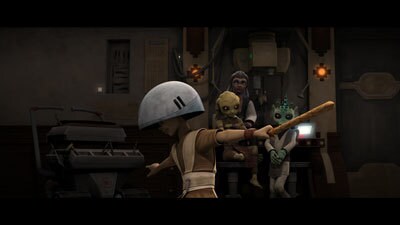 Lightsaber techniques are part of elegant, ancient forms of Jedi combat. But a new move that stands with the most powerful of saber strikes has been officially introduced into Star Wars canon, and it comes from an unlikely source: nine-year-old Brendon Lake.
In 2011, Brendon won Hasbro's "Join the Jedi" contest, which offered fans the chance to make and film their own lightsaber move, with the winning entry to be included in an episode of The Clone Wars, as well as a trip to Celebration VI for its creator.
"My dad told me about [the contest]," says Brendon, "and I knew for sure that I wanted to do it. So I started practicing and practicing, and finally I came up with the move." Dubbed "The Whirlwind of Destiny," Brendon's saber technique is a fast, flashy strike, featuring spins and twirls -- and it looks 100 percent Star Wars. In addition to the impressive look of the move, it also sounds epic and powerful. "Because I was doing a whole bunch of spins," Brendon explains, "I [wanted] one word, like 'whirlwind' or 'tornado.' And I picked whirlwind." Brendon decided to add "of Destiny" to the title, giving it even more of a Star Wars-vibe.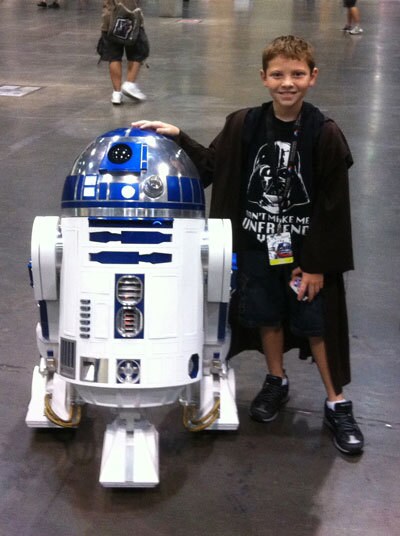 But that's not all -- Brendon also won a trip to Celebration VI. "It was awesome," says Brendon. "It was an amazing experience. I met Dave Filoni, Dee Bradley Baker, Ashley Eckstein, Mark Hamill, Ian McDiarmid, Carrie Fisher, and Anthony Daniels." Introduced to Star Wars by his dad, who showed him the movies at a young age, Brendon has now contributed to the Star Wars mythos in a way that most fans could only dream of. He has "joined the Jedi," indeed.
Check out Brendon's contest entry below, and watch The Clone Wars tomorrow at 9:30 a.m. on Cartoon Network to see "The Whirlwind of Destiny" make its debut.