Punch it, Grogu.
The Mandalorian is headed to Mandalore and he'll cross paths with some familiar faces on his latest quest this year.
As excitement builds for the premiere of The Mandalorian Season 3, with episodes streaming exclusively on Disney+ starting March 1, a new trailer and key art for the series gives us a glimpse at the journey ahead.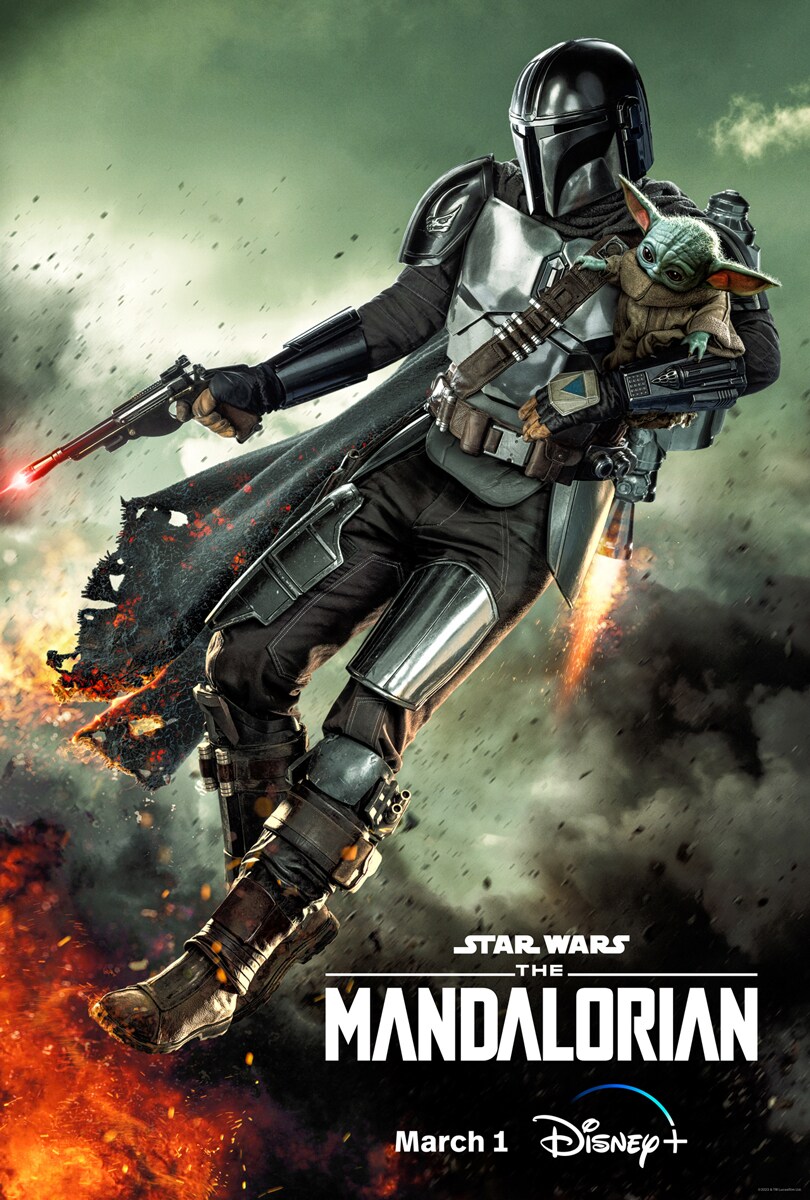 In addition to key art showing Din and Grogu flying through the air with the help of Djarin's jetpack, the trailer includes glimpses of the pair traveling in their refurbished N-1 Naboo starfighter, Dr. Pershing in a vast cityscape, Jedi with lightsabers — You read that right. Lightsabers! — and the return of Captain Carson Teva and High Magistrate of Nevarro Greef Karga as well as Peli Motto, who gamely offers up a classic send off of "May the Force be with you!"

The trailer premiered Monday night during halftime at the NFL's Super Wild Card game between the Dallas Cowboys and Tampa Bay Buccaneers. Watch it for yourself below.
"Our people are scattered like stars in the galaxy," Din Djarin says. "What are we? What do we stand for?" We'll find out soon enough.