See a stunning new image from the upcoming live-action series.
Twin suns beat down over a dusty desert, and a gunslinger walks alone.
A powerful new poster for the upcoming Disney+ series was revealed today at D23 Expo, offering a glimpse into the world of The Mandalorian. The image, with an almost hand-painted quality, sees the Mandalorian advancing in a harsh, dry terrain, and his ship, the Razor Crest, behind him. Only moisture vaporators decorate the otherwise desolate landscape, while two massive sandcrawlers sit in the far-off distance. The suns shine through the desert haze, and one thing is clear: this is not a place for the weak. See for yourself below.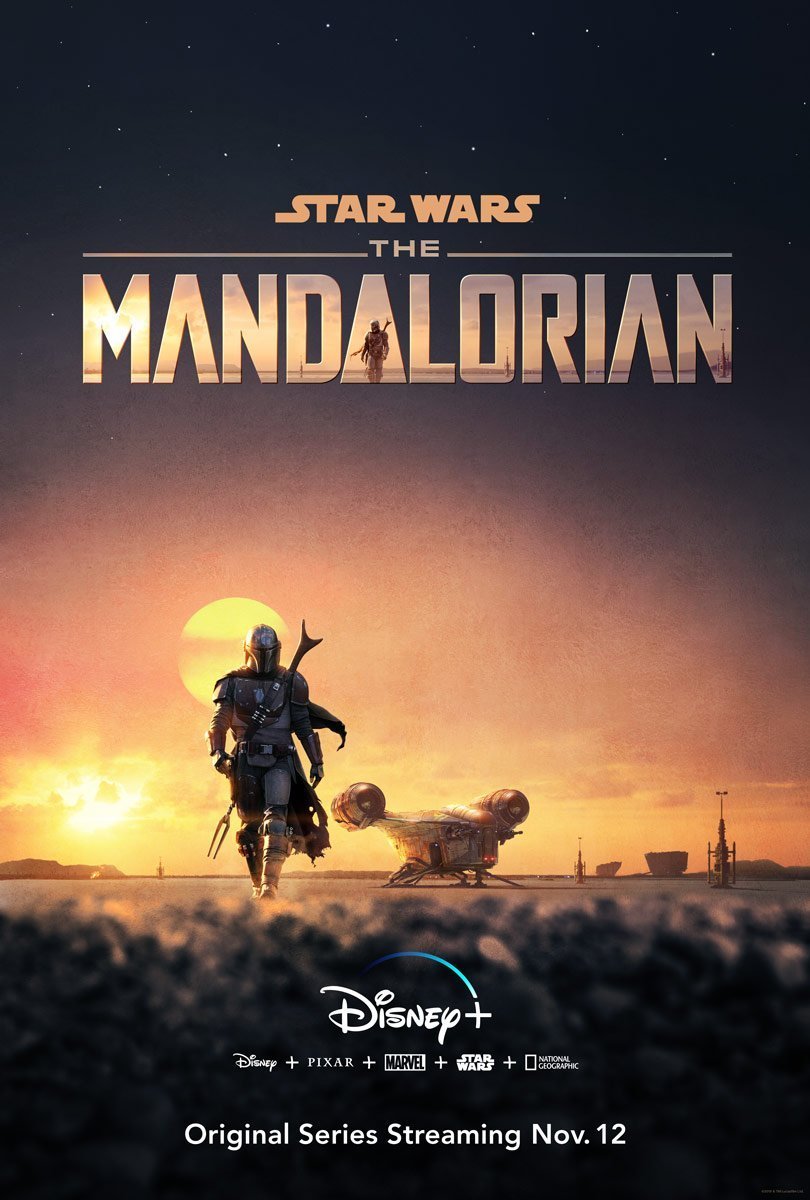 This is just the first of several reveals for The Mandalorian at D23 Expo. Stay tuned to StarWars.com for more on the highly-anticipated live-action series!
The Mandalorian debuts November 12 on Disney+.