The Mandalorian and unlikely ally join forces.
Every week, StarWars.com is tracking our favorite moments from the Disney+ series The Mandalorian with "Bounty Hunting Highlights." Get your jetpacks and helmets on and join us for the ride!

Spoiler warning: This article contains plot details from The Mandalorian "Chapter 15: The Believer." 
In the world of The Mandalorian, circumstances can turn enemies into allies -- or somewhere thereabouts. That's definitely the case in "Chapter 15: The Believer," in which the Mandalorian recruits ex-Imperial sharpshooter Mayfeld for a high-risk mission. Oozing with tension and more than a few laughs, "The Believer" sets the stage for what promises to be a memorable finale.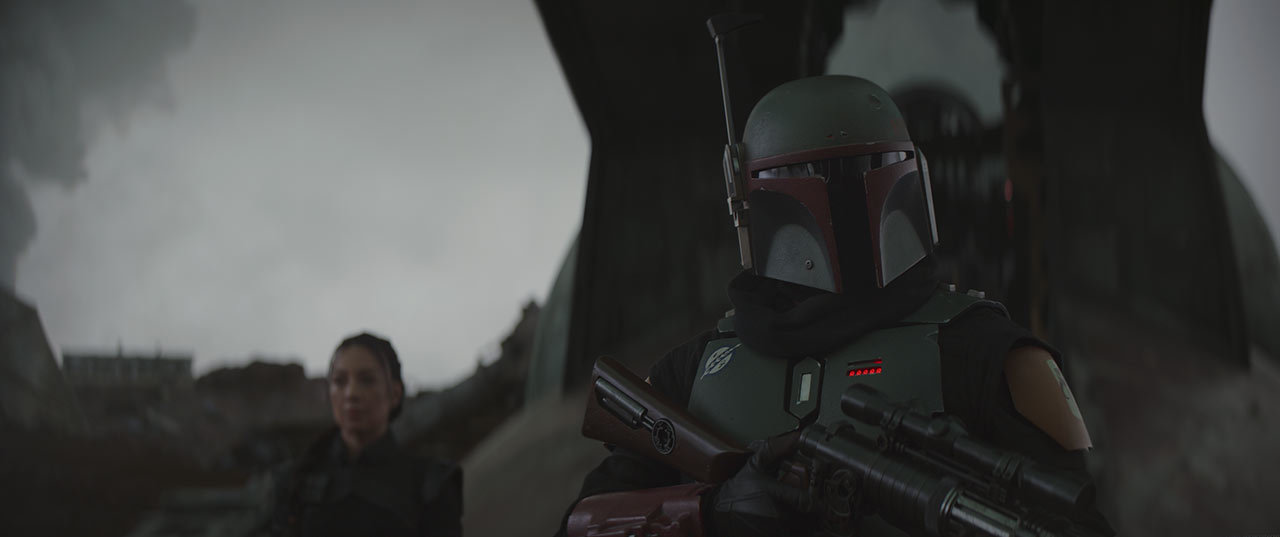 1. "For a second I thought you were this other guy."
Mayfeld (a personal favorite character of mine from Season 1, played once again with a clever mix of bravado and self-deprecation by the great Bill Burr) is back! His reaction upon seeing Boba Fett – mistaking him for Mando, who's the reason he's in prison – is hilarious. But the look on Mayfeld's face when he realizes that Mando is, in fact, with Boba? Priceless.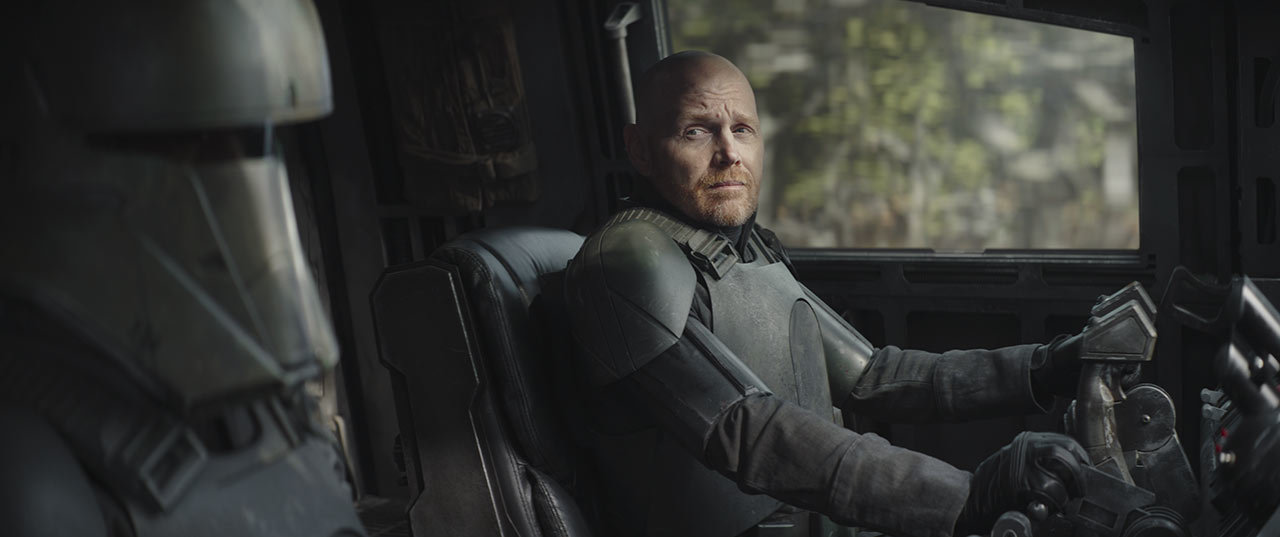 2. Mando and Mayfeld talk.
As Mando and Mayfeld drive a stolen Imperial tank, they have a brief chat, ranging from funny observations (Mayfeld can't quite wrap his head around Mando's rules about his helmet) to insights about the toll of war on real people. In this, we get a glimpse into Mayfeld's perspective on things, deepening him as a character in the process.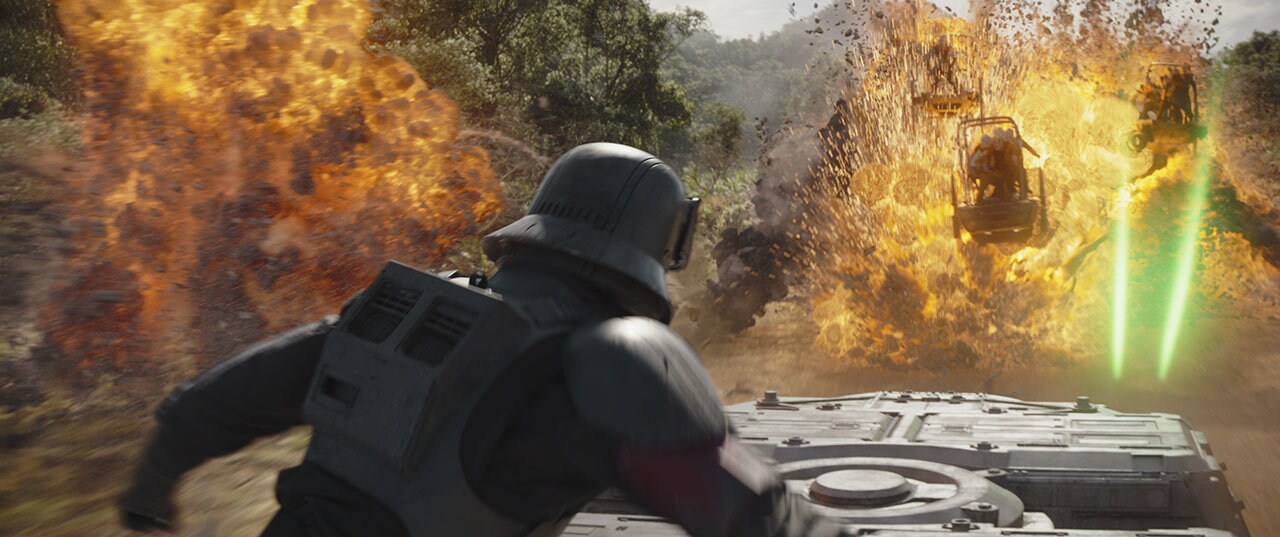 3. "You should've left me in prison!"
Pirates attack the Imperial convoy, which is carrying very blow-up-able rhydonium -- and they eventually reach Mando and Mayfeld's vehicle. It's a furiously paced sequence that puts Mando to the test, and a definite action standout in a season filled with incredible set pieces. Mayfeld, for his part, handles things about as well as can be expected.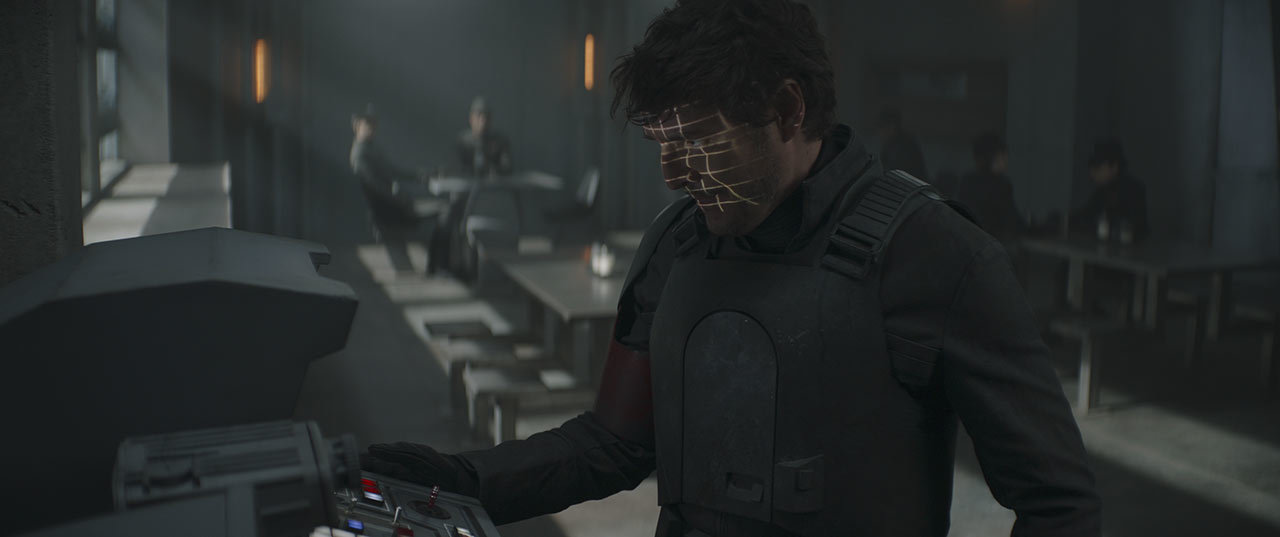 4. Mando chooses another way.
When a facial scan is required to access their target terminal, Mando makes what might be the most difficult choice of his life. In a gloriously tense sequence, Mando shows what real bravery looks like.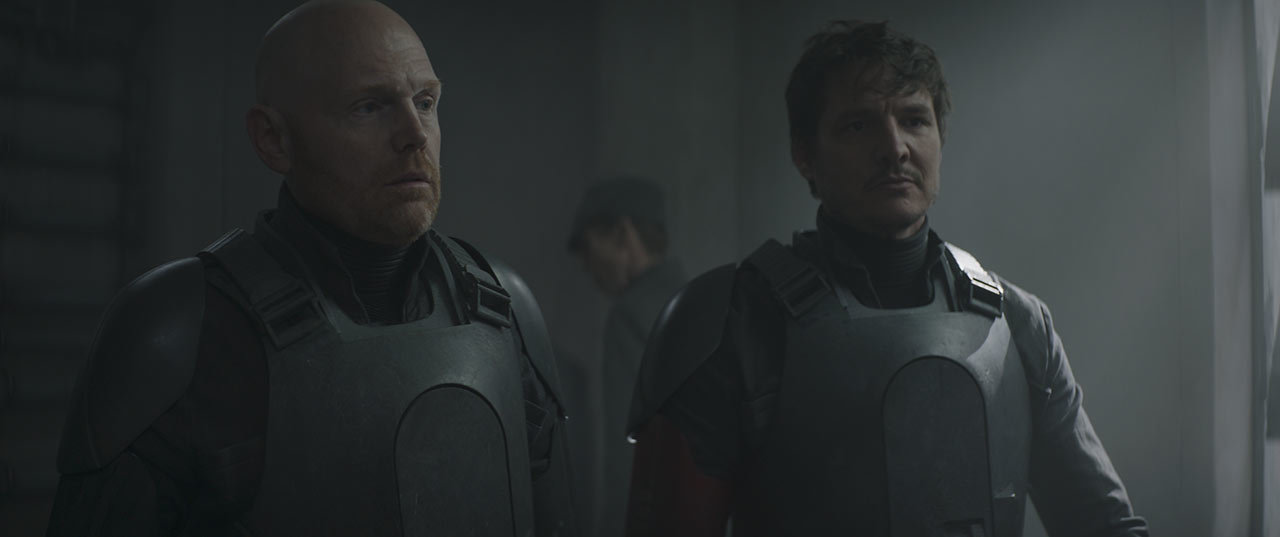 5. Mayfeld's last shot.
As our heroes make their escape, Mayfeld leaves the Imperials a parting gift, sniping the rhydonium and blowing the whole refinery. And with that, we fully understand that he, and Galactic Civil War in which he fought, are a lot more complex than it sometimes seems.