TIE fighter fights and timeless themes gave us some of the best moments in the eighth and final chapter from Season 1 of the Star Wars live-action series now streaming on Disney+.
There's a lot to love in the gritty world of  The Mandalorian. In preparation for Season 2, premiering October 30, Bounty Hunting Highlights will explore our favorite moments, both big and small, from the stunning, Emmy Award-winning, live-action Star Wars series now streaming on Disney+. Watch along, for the first time or as part of your own rewatch, and tell us about your favorite moments in the comments!
We could hardly wait to watch the final episode after the cliffhanger that ended Chapter 7. In the last episode of Season 1, we learned a whole lot more about our hero and the Mandalorian creed, got some hints at the adventures that await them in Season 2, and teared up over Star Wars Rebels all over again.
Here are 12 of our favorite moments from the episode.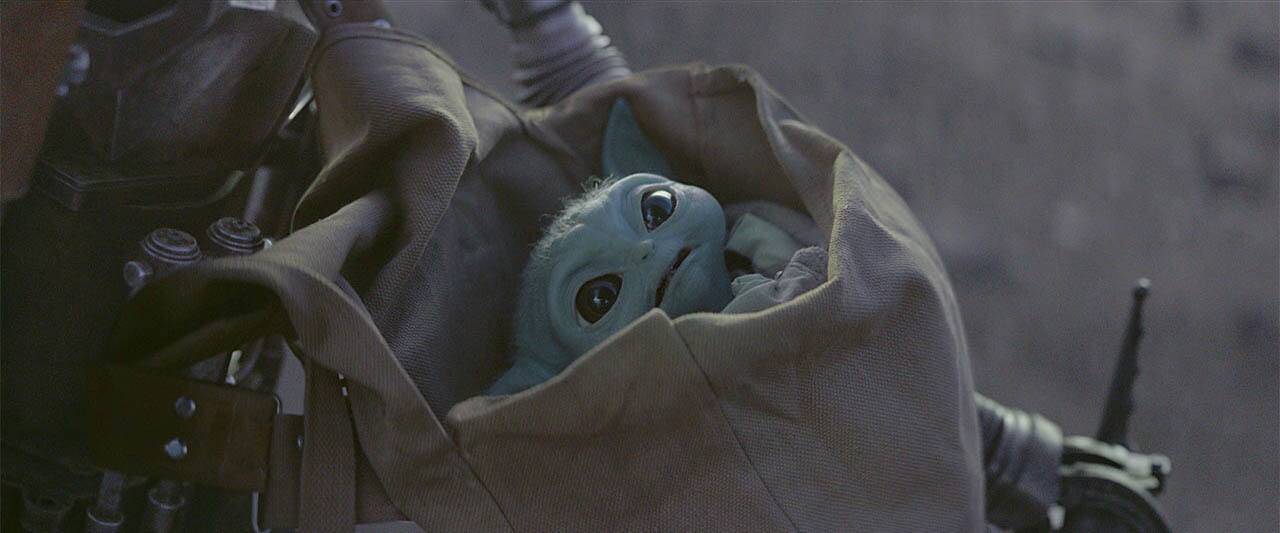 1. IG-11, nursing droid.
Just when it seems all hope is lost, IG-11 arrives to fulfill his new primary function: being the best nanny droid he can be.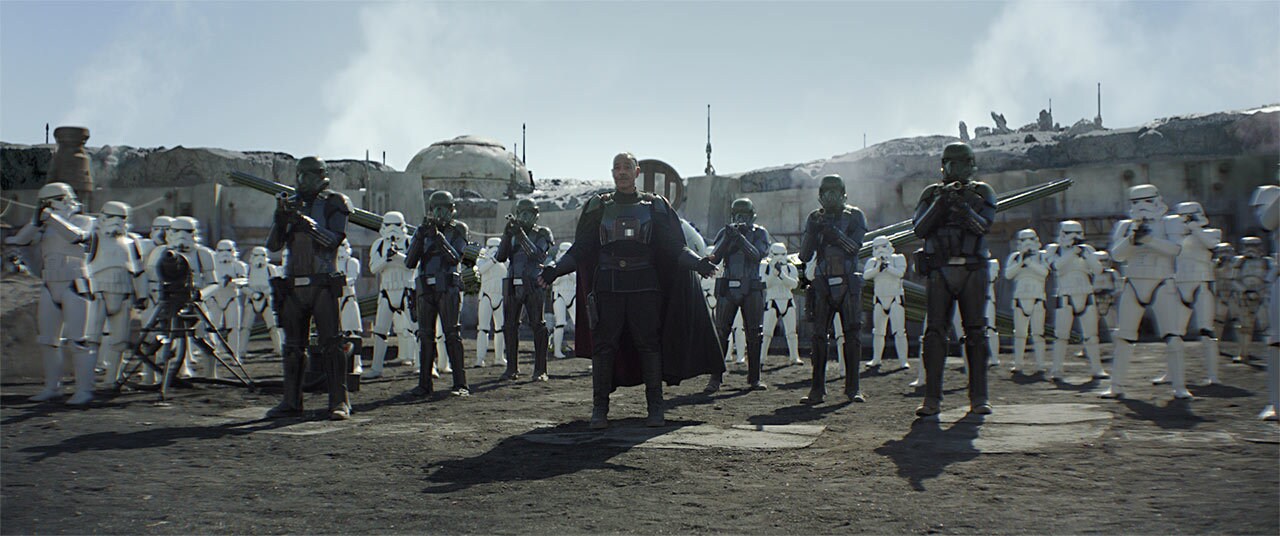 2. All the details.
Cara Dune of Alderaan? A Mandalorian named Din Djarin? Moff Gideon knows an awful lot about our heroes, including the mysterious warrior's identity from before he was taken in by the Mandalorians.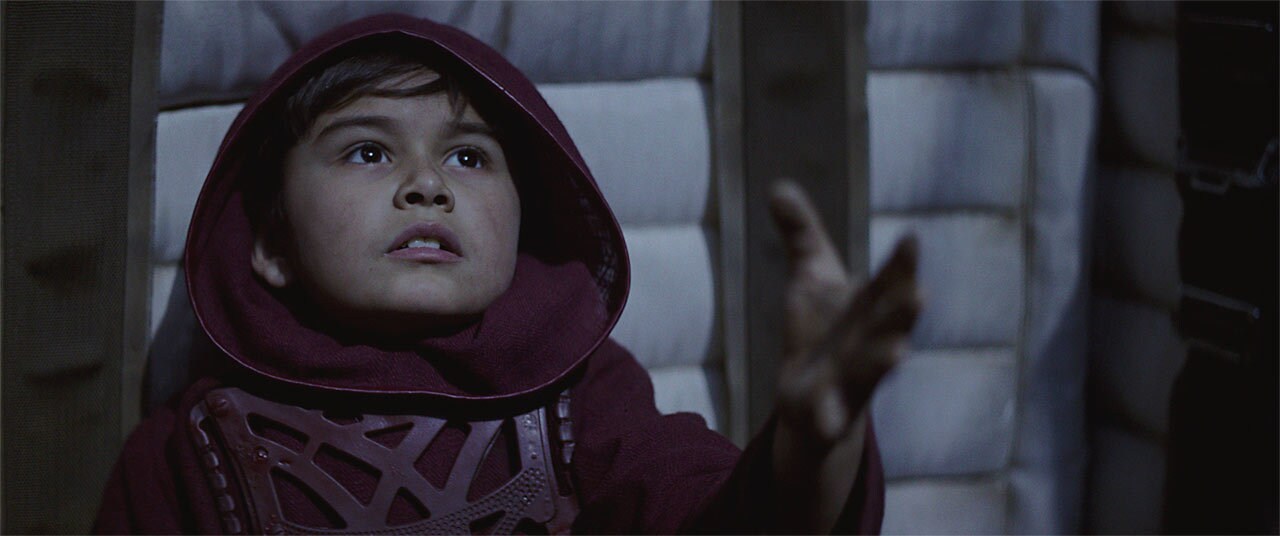 3. Mandalorian isn't just a race, "It's a creed."
And speaking of Mandalorians, we've been getting hints and glimpses at this flashback sequence all season long, but the finale delivers a full look at the terror young Din endured. Say it with us: This is the Way.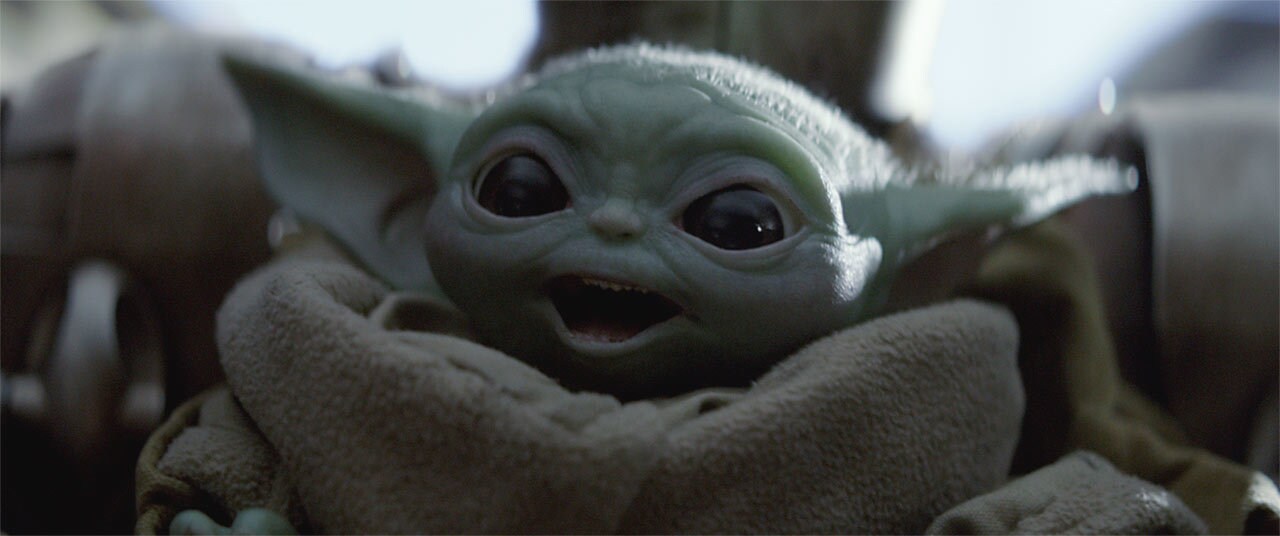 4. The Child in a front pack.
Things are pretty dire for our heroes, but the Child could not look more delighted, long ears flapping in the wind as he and his nurse speed through the lava flats.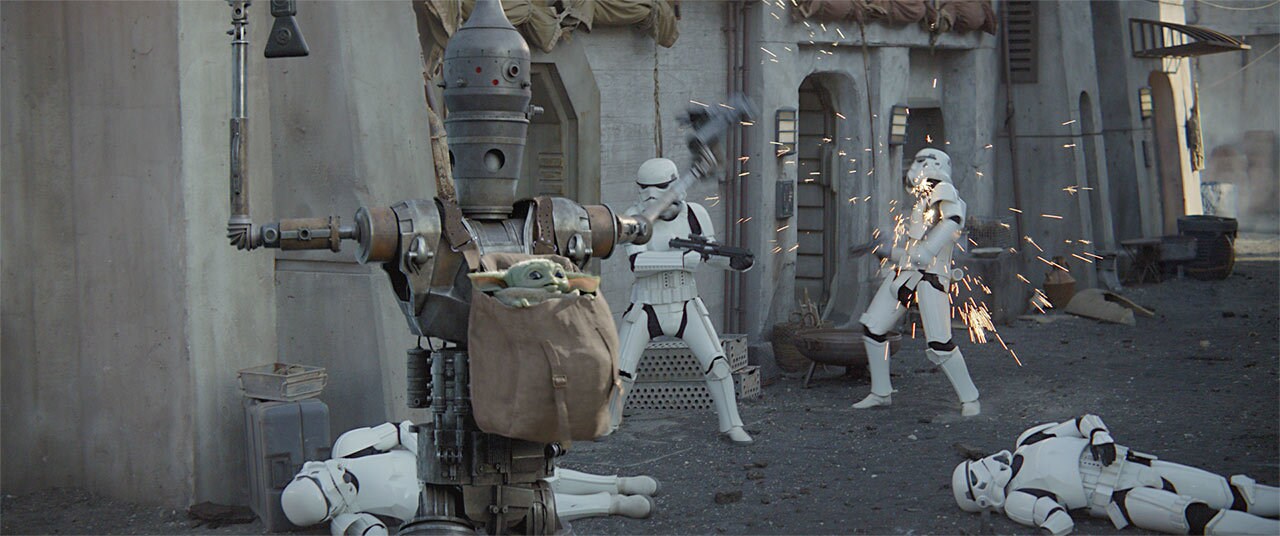 5. The shootout.
Between IG-11's torso-spinning maneuvers to protect his charge, the massive E-Web, and Mando's skilled not-even-looking blaster shot at that stormtrooper who tries to take him out before he can take two steps outside, it's a pretty epic battle.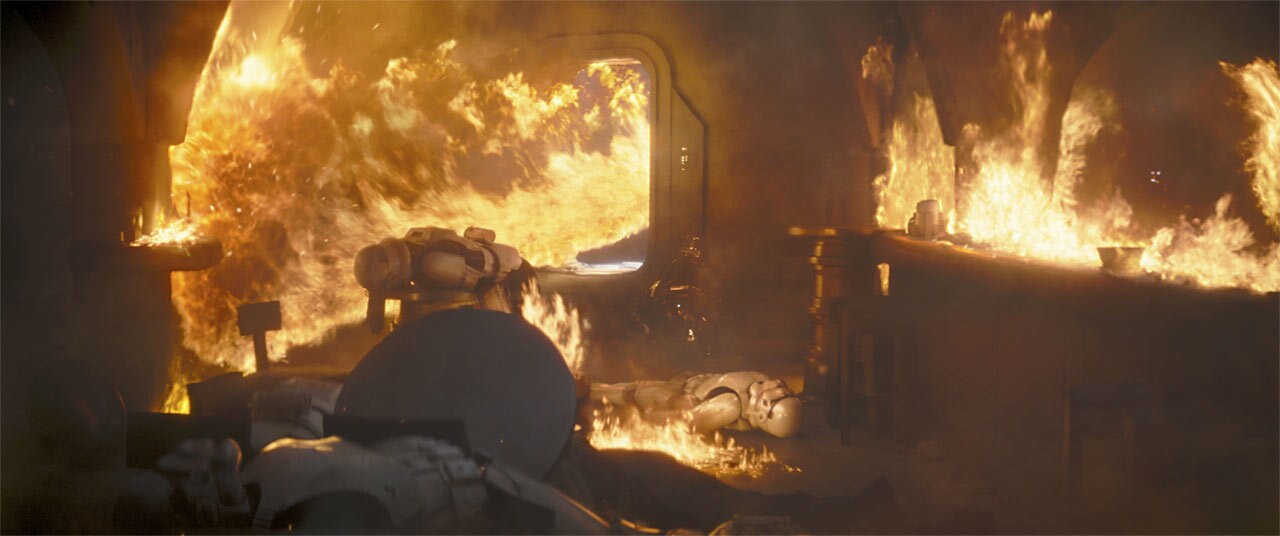 6. The fireball.
In a moment that gives us major Kanan Jarrus feels (and makes us want to rewatch the Star Wars Rebels episode "Jedi Night" even though it still leaves us in tears), the Child takes on the elements and beats back an entire wall of flame, flipping the script to protect his protectors.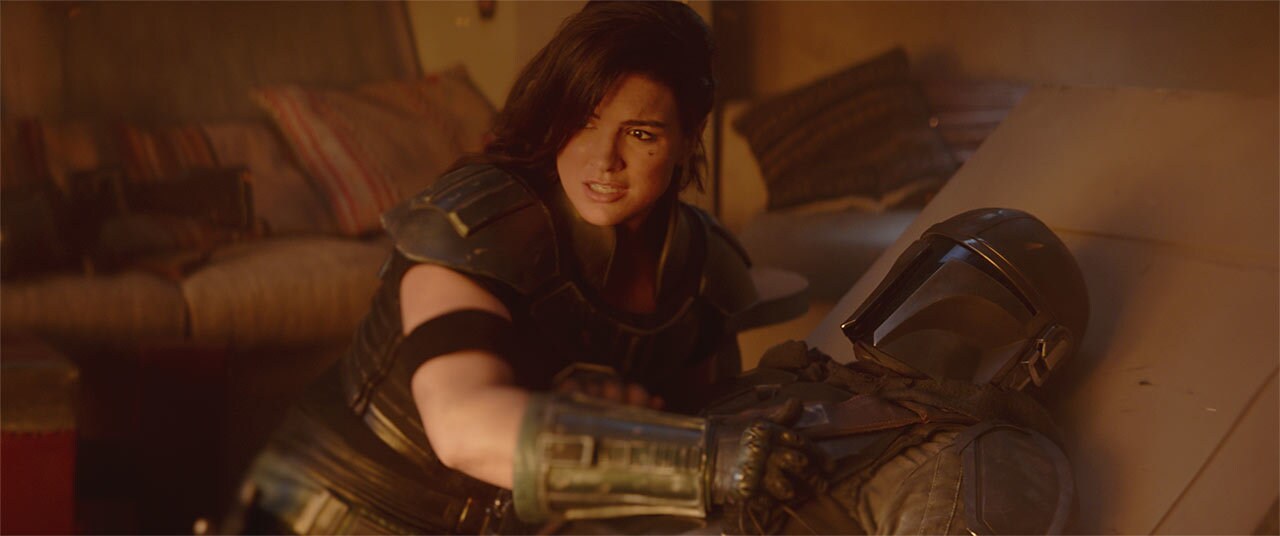 7. "Let me have a warrior's death."
It's touching that after all they've been through, the Mandalorian has come to regard even IG-11 as a living creature, not a droid to be despised. Defying all expectations, the warrior ultimately accepts the help of the nursing droid and for the first time we see his face.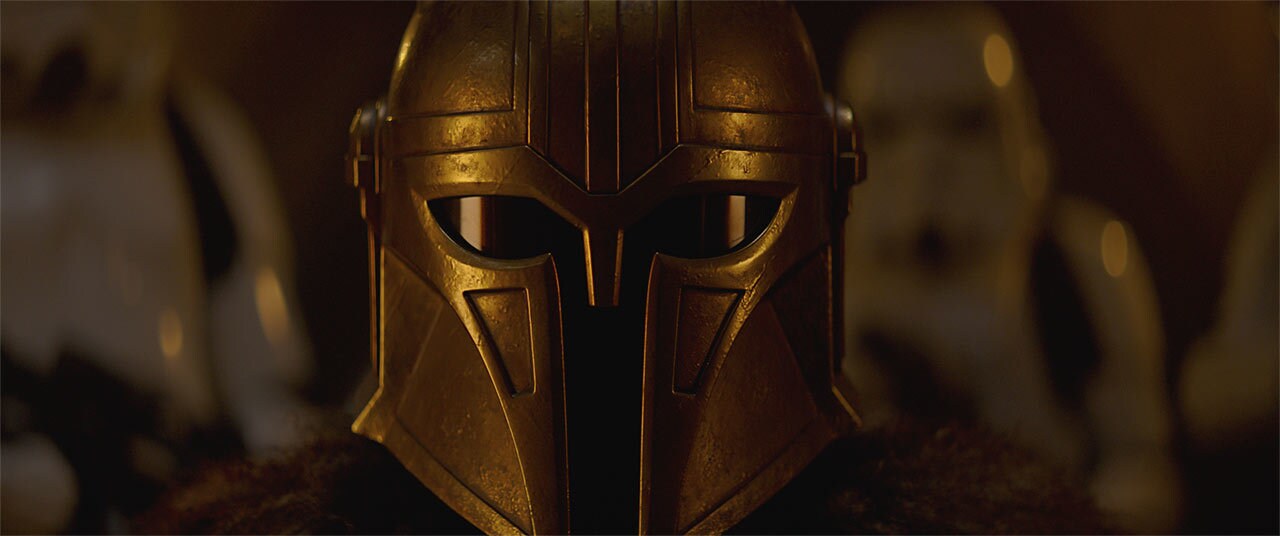 8. The Armorer kneels.
Waiting before her forge, the tools of her trade clutched to her breast, felt like her end. That is, until she unleashed her full power.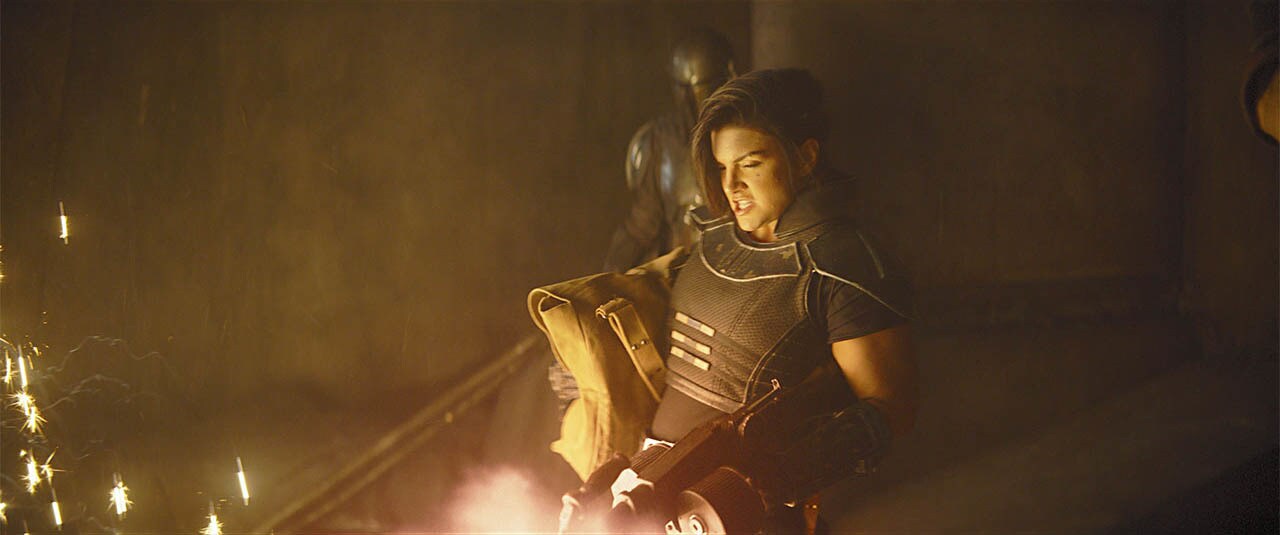 9. A baby in one hand, a blaster in the other.
She may not love the idea of being a caretaker to the Child, but when duty calls Cara efficiently marches into battle clutching the young one in one hand and firing her blaster with the other.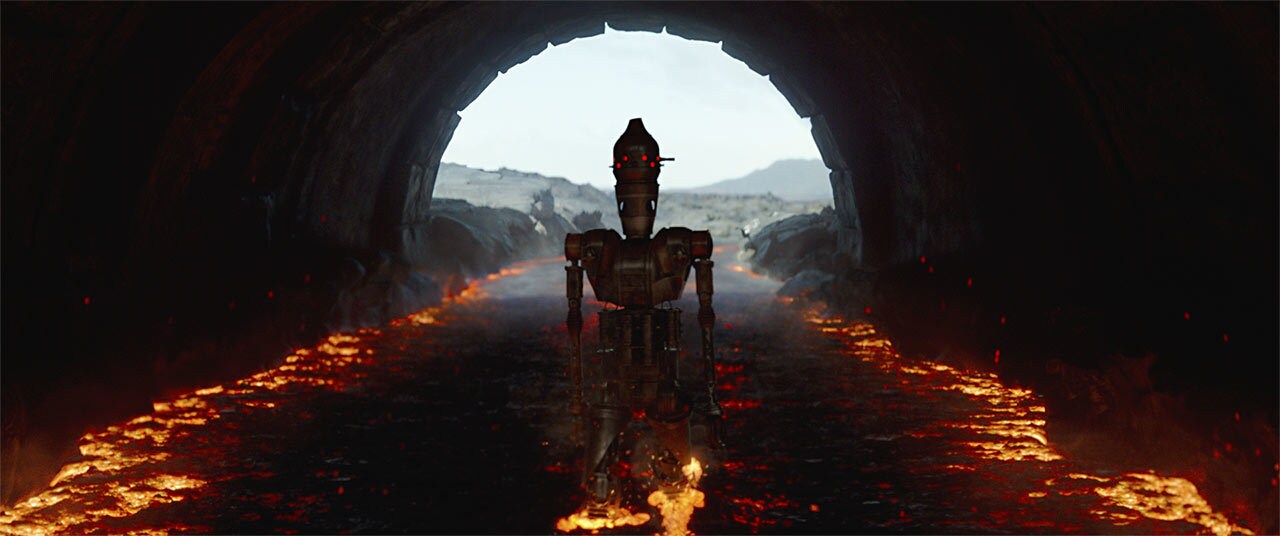 10. IG's purpose. 
Never underestimate a droid.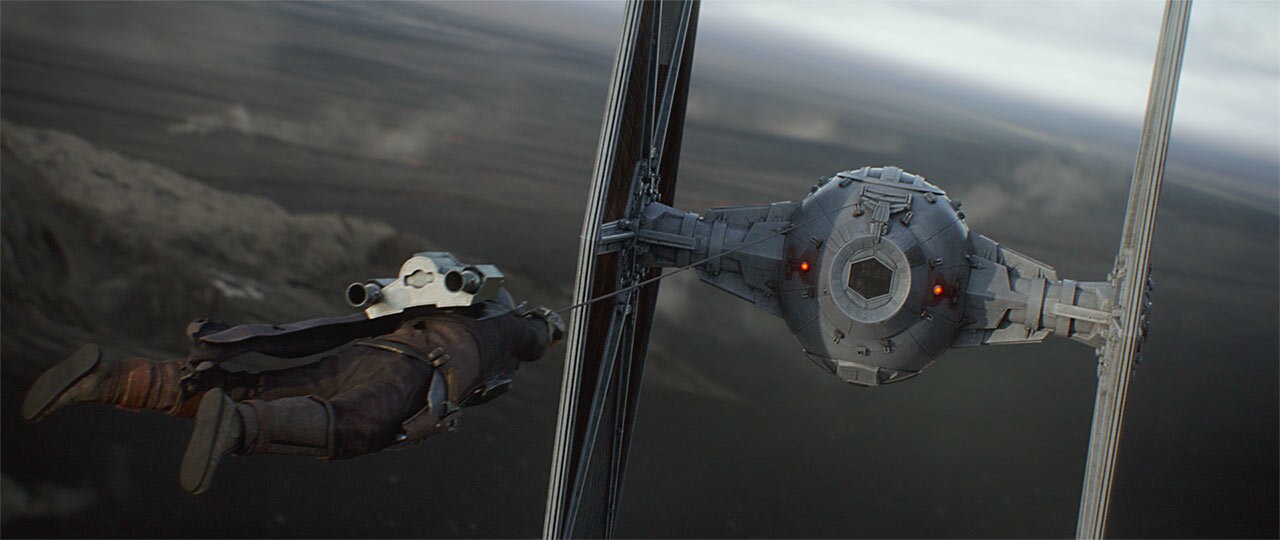 11. TIE versus jetpack.
This episode really delivers on the fight sequences, and a mid-air battle between a war machine and a Mandalorian just learning how to fly with his jetpack is the showdown to end the first season of battles.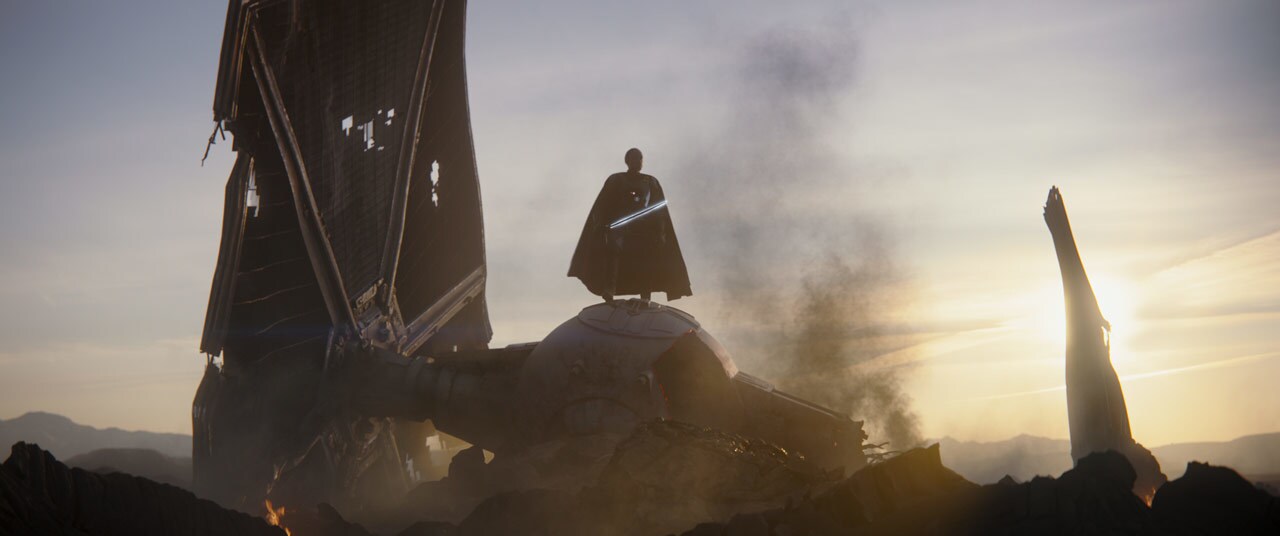 12. But wait. There's more.
Just when you think the clan of two is flying off into the sunset, a touching ending to a heart wrenching first season, one final scene delivers a huge "Wait, what?!" surprise and brings one of our favorite weapons, first envisioned in animation, into the world of live-action.
The story may be over for now, but we can't wait to find out what The Mandalorian has in store for Season 2.