A Star Wars legend returns in this can't-miss episode.
Every week, StarWars.com is tracking our favorite moments from the Disney+ series The Mandalorian with "Bounty Hunting Highlights." Get your jetpacks and helmets on and join us for the ride!
Spoiler warning: This article contains plot details from The Mandalorian "Chapter 13: The Jedi." 
Thanks to a tip from Bo-Katan, the Mandalorian finally locates a Jedi -- but matters soon become much more complicated. "Chapter 13: The Jedi" is a landmark episode, full of revelations, great fights, and the memorable live-action debut of a modern Star Wars icon. Here are just a few of the installment's many highlights.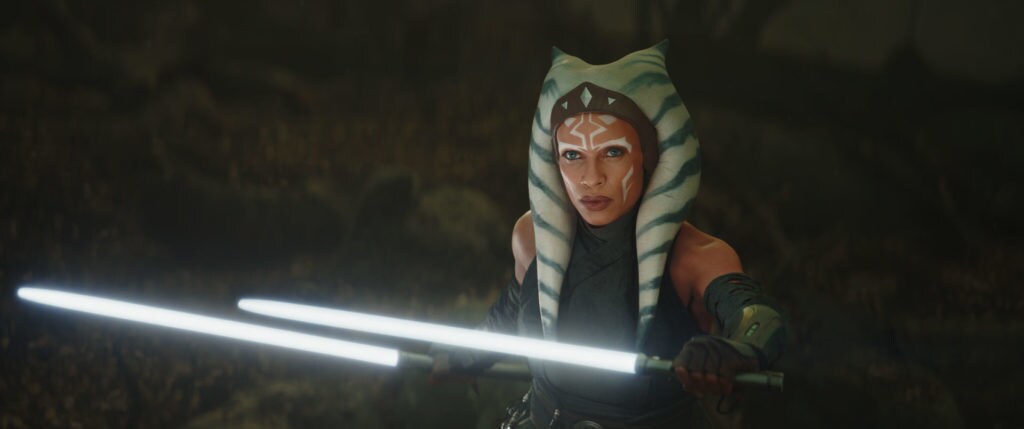 1. Everyone…Ahsoka Tano.
Ahsoka Tano finally makes the jump to live-action from her animated origins in Star Wars: The Clone Wars and Star Wars Rebels; it's not just a highlight of the episode, but an all-time great Star Wars moment, and something fans have long dreamed about. Watching as she strikes from the Corvis mist to open "The Jedi" is simply thrilling, and worthy of a character that has come to mean so much to so many. Now, the whole world is in on a secret that Star Wars fans have known for a long time: Ahsoka is the greatest.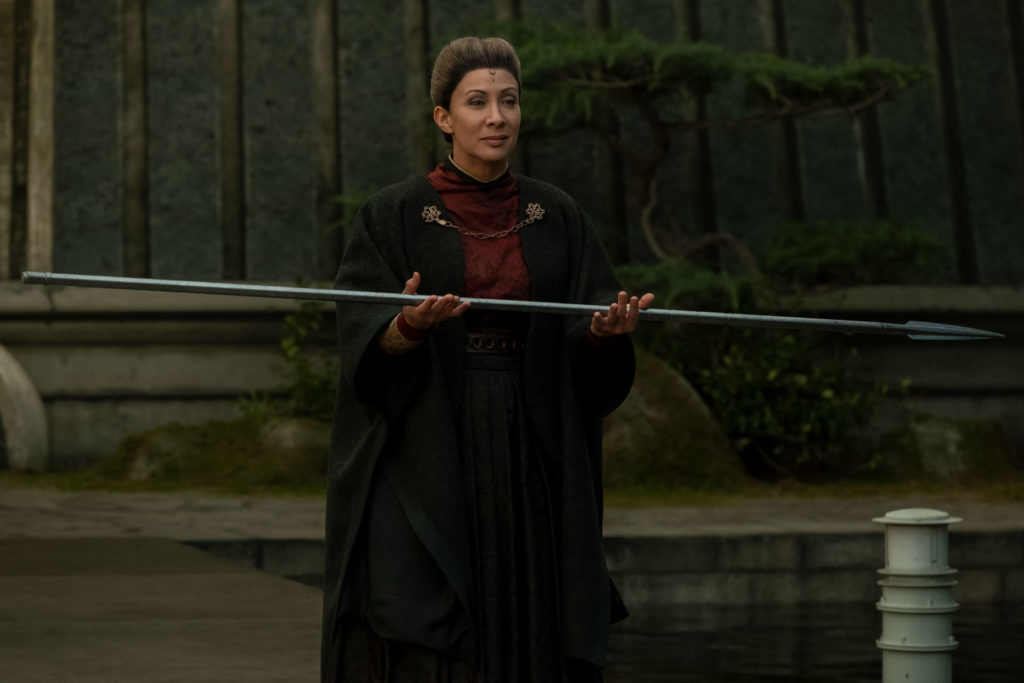 2. "A Jedi plagues me. I want you to kill her."
We meet the Magistrate of Corvis, Morgan Elsbeth, and it's immediately clear that there's a great -- and especially cruel -- new Star Wars villain in the galaxy.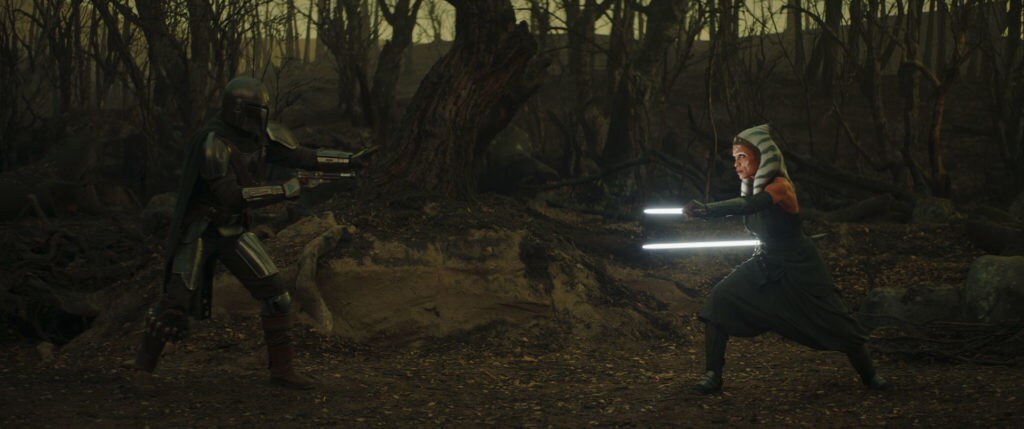 3. Ahsoka vs. Mando.
It's brief, but when Mando and Ahsoka square off, we get a real sense of their incredible abilities as warriors. Plus, seeing Ahsoka battle a Mandalorian in live-action is just another of the episode's many exciting I-never-thought-I'd-see-this moments.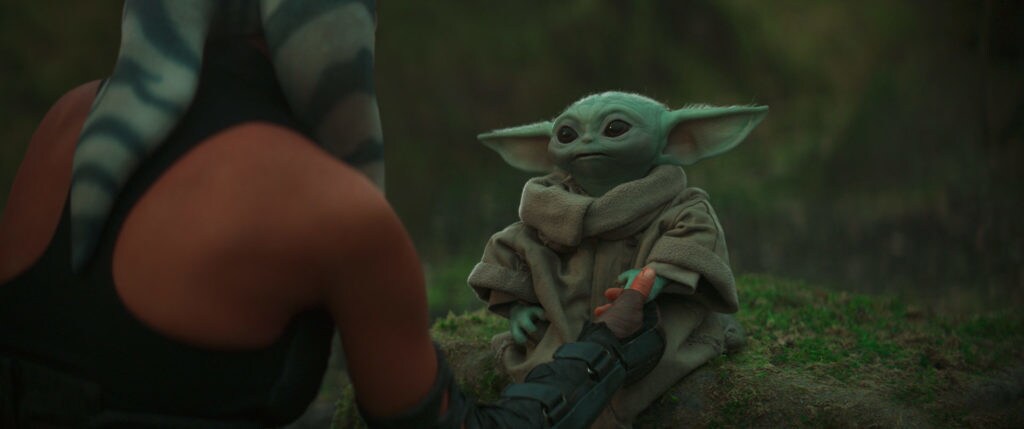 4. Meet Grogu -- the alien formerly known as the Child.
Well, the Child officially has a name: Grogu, as discovered by Ahsoka! It's weird and cute and we love it. (Though if you want to keep calling him Baby Yoda or the Child, that's totally fine.)
5. "A Mandalorian and a Jedi? They'll never see it coming."
Ahsoka and the Mandalorian hatch a plan to take down the Magistrate and her enforcer (played by sci-fi icon Michael Biehn), and we may have a new favorite Star Wars tag-team.