Play as Endor's warrior furballs or the Empire's bucketheads in a fun and frightening addition to the game.
"Yub nub." It's an Ewok phrase, and it could be your new battle cry -- or the last thing you ever hear.
Electronic Arts announced today that Star Wars Battlefront II is getting a new mode: Ewok Hunt, in which you play as Endor's furry occupants and stalk Imperial invaders in the cover of night -- or try to survive as a stormtrooper, fending off menacing Ewoks until evac arrives. It's fun and scary on both sides, and arrives April 18. You can get a first look in the screenshots below.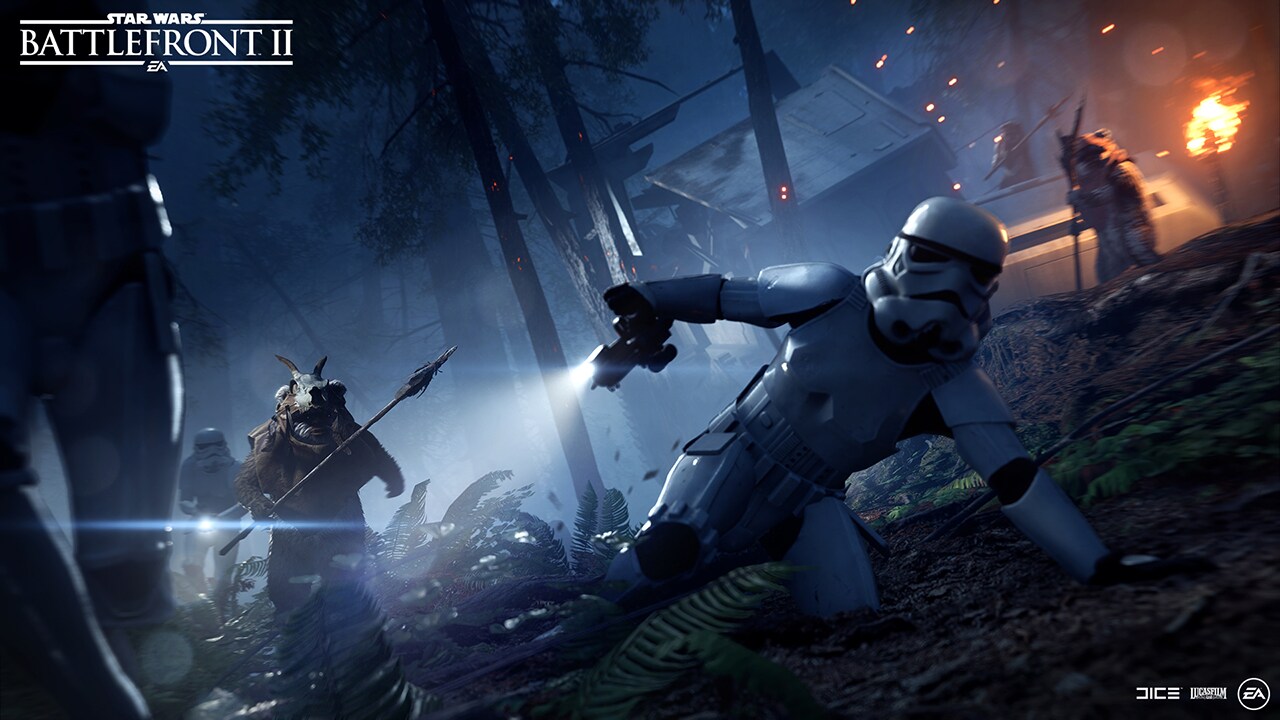 As an Ewok, you'll use spears, Wisties, and other abilities to take out stormtroopers, and every fallen Imperial soldier respawns as an Ewok. Once all the Empire's forces have been defeated, the Ewoks win. When controlling a stormtrooper, you'll have access to a blaster-mounted flashlight, perfect for spotting any sneaking furballs. (Having had the opportunity to play Ewok Hunt in advance, StarWars.com can confirm that an Ewok leaping at you from the shadows, spear in hand, is pretty much the most frightening thing ever.)