A good droid isn't hard to find.
To celebrate the 10th anniversary of Star Wars: The Clone Wars, and the all-new episodes coming thanks to #CloneWarsSaved, we're undertaking a full chronological rewatch of the five original seasons, The Lost Missions, and the theatrical release. We'd be honored if you would join us and share your thoughts on the award-winning series.
43: "R2 Come Home" (Season Two, Episode 21)
"Adversity is a friendship's truest test."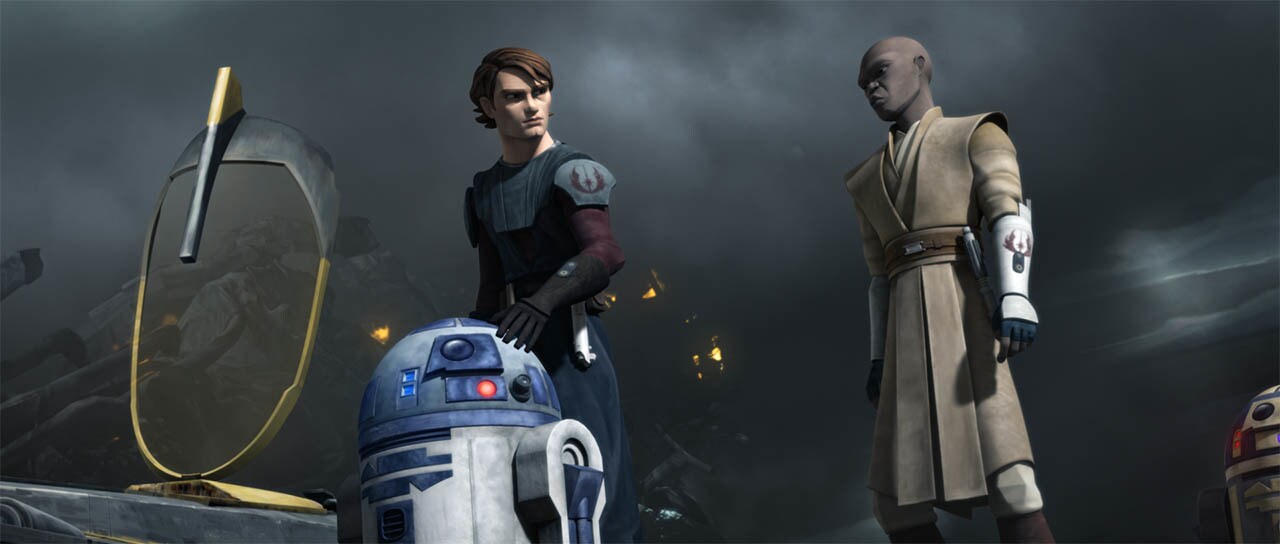 Synopsis:
Boba Fett and his band of bounty hunters lead Anakin and Mace into a deadly trap on Vanqor. It's up to R2-D2 to journey back to Coruscant and warn Ahsoka and Plo Koon of their peril.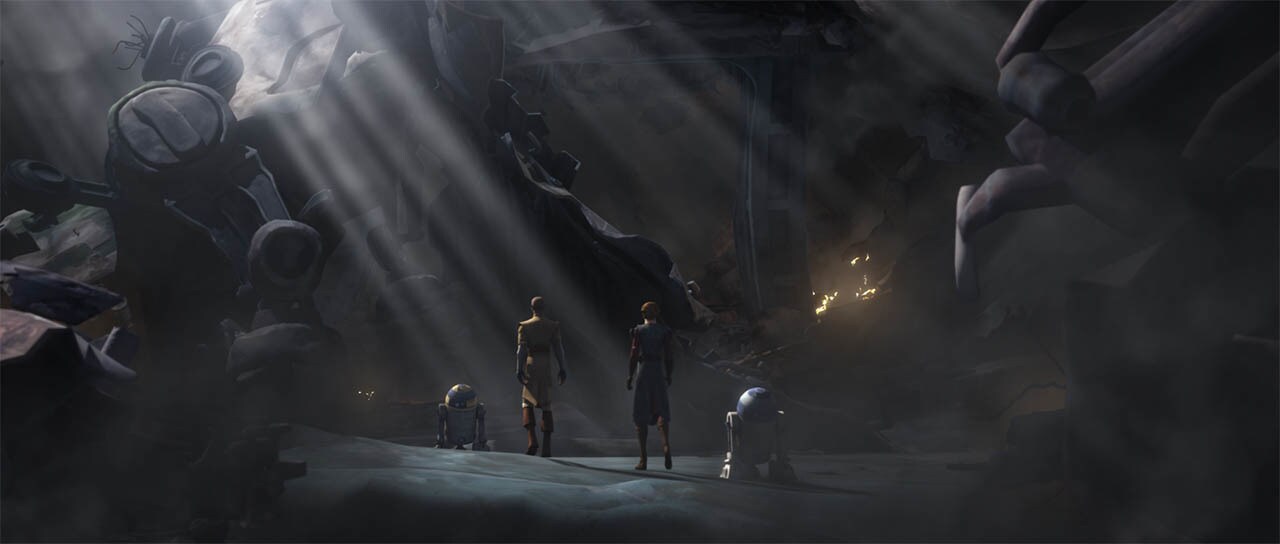 Analysis:
It's a trap! (I never get tired of saying that.)
A bomb hidden in Jango Fett's Mandalorian helmet is supposed to finish what Boba Fett started and kill Mace Windu. Instead, it gravely injures both Windu and Anakin Skywalker, leaving them trapped in the debris with the remains of the ship crumbling around them.