Evie Smith of Stern Pinball talks to StarWars.com about a new machine that makes it easier than ever to play Force-powered pinball at home.
Attention, Star Wars fans who love pinball: Stern Pinball is here to rescue you.
Last month at San Diego Comic-Con, Stern unveiled Star Wars Pin, a pinball machine based on the company's popular 2017 Star Wars title, but designed specifically for home use. With a smaller footprint, no coin slot, and a lower price point ($4,449) than regular arcade releases, Star Wars Pin is essentially a new hope, to put it in Star Wars terms, for fans who've never felt like they could house a pinball cabinet.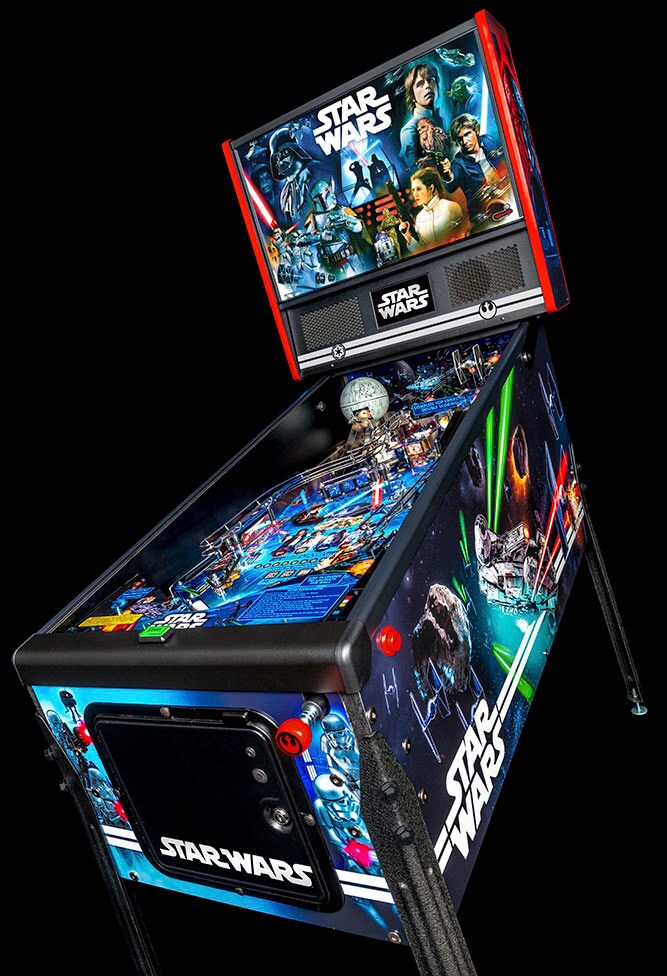 "You still have the full pinball experience when you're playing it," says Evie Smith, publicist for Stern Pinball. "But it's just a little bit less of a commitment on a couple of fronts."
StarWars.com had the opportunity to try Star Wars Pin, and can confirm that it's a beautiful celebration of the original trilogy, a joy to play, and filled with details that fans of the saga and pinball will love. The LED-lit playfield is bright and alive, with art featuring iconic characters from Star Wars: A New Hope, X-wings, and TIE fighters; custom-sculpted Death Star and TIE fighter models sit at the top of the playfield, fully blastable with precise hits from your flippers (which is oh-so-satisfying); and there's audio and video from the films. The cabinet itself is gorgeous, with airbrushed paintings of AT-ATs and the Millennium Falcon navigating an asteroid field from Star Wars: The Empire Strikes Back.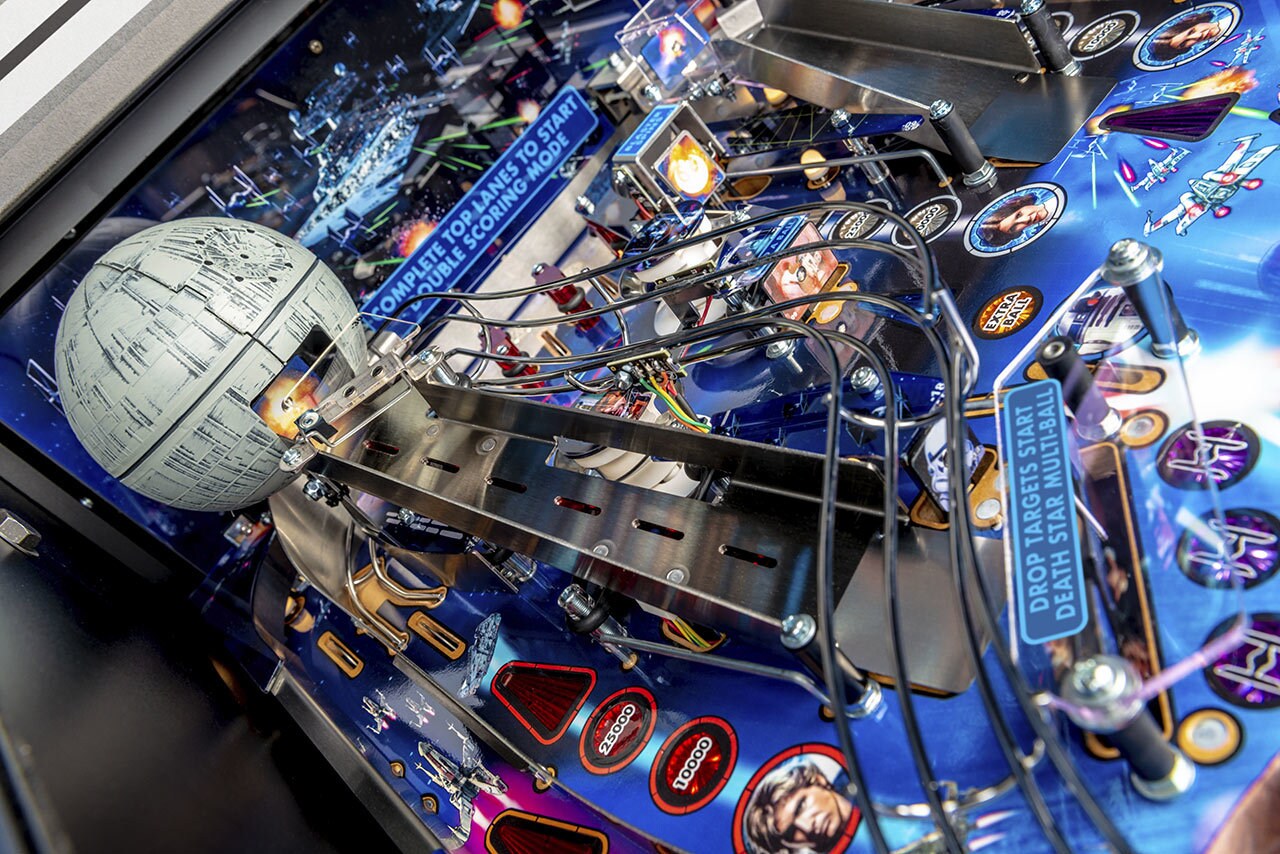 "It's our ode to the holy trilogy," Smith says. "It's great, whether you're really good at pinball, or just like to hit the flippers every now and then."
Star Wars Pin, much like all of Stern's Star Wars releases, was developed in full collaboration with Lucasfilm. According to Smith, everything you see in the machine, from the Death Star's vertical lights to an AT-ST being crushed in an Ewok trap -- cleverly placed right between the game's flippers -- is ideated with or approved by Lucasfilm. For Stern's designers, it's a process that never gets old. "It's always an honor to get to work with Lucasfilm," Smith says. "Everybody that works at Stern is a fan of something, and a lot of that something is Star Wars." As fans, creating a Star Wars pinball game specifically centered around the classic films held a significance not lost on Stern's designers. "For the original trilogy, it was really, really important that we do it right," Smith says.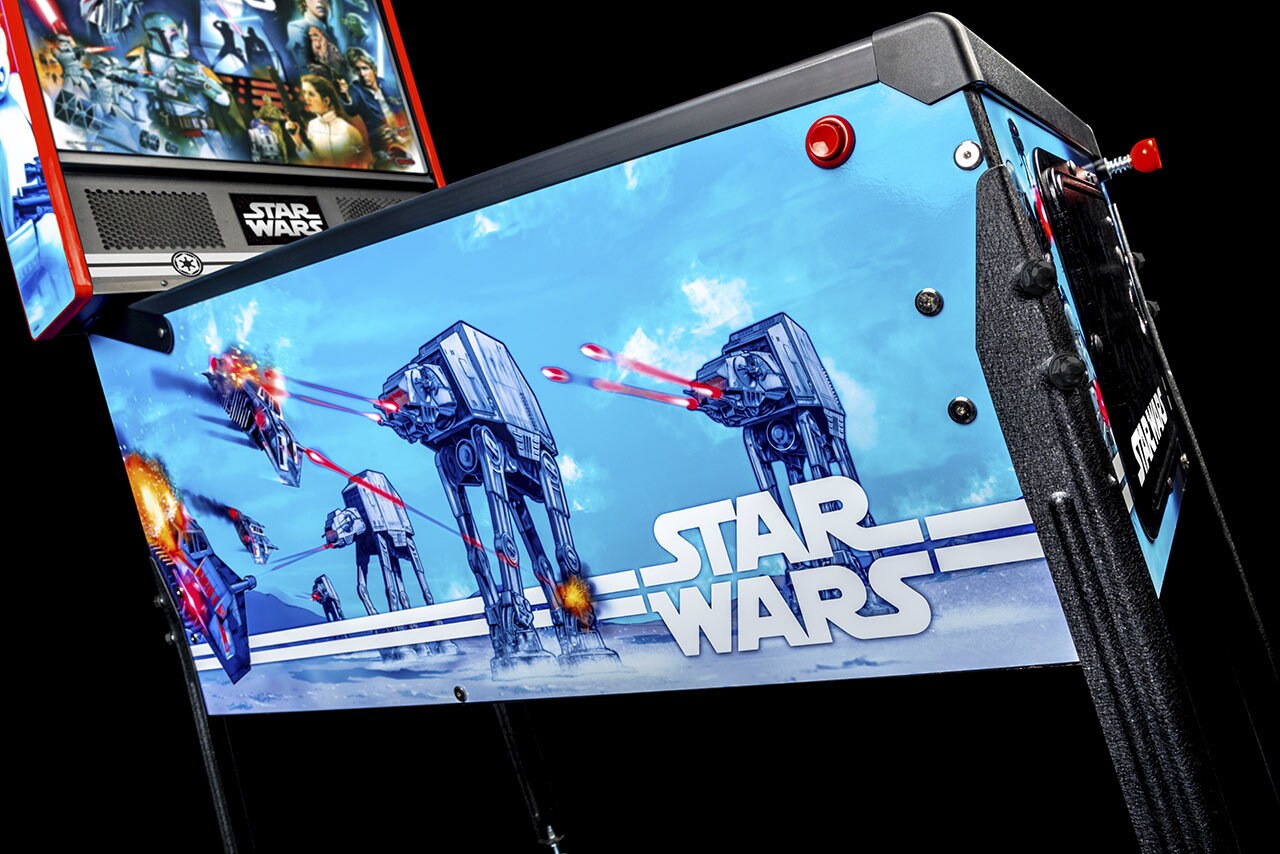 As Star Wars Pin begins shipping this month, fans can consider taking that first step into a larger world -- of pinball at home.
"If you've been waiting to buy the perfect pinball machine, this is it," Smith says. "You're never going to find one that is so specifically made for the home."
Dan Brooks is Lucasfilm's senior content strategist of online, the editor of StarWars.com, and a writer. He loves Star Wars, ELO, and the New York Rangers, Jets, and Yankees. Follow him on Twitter @dan_brooks where he rants about all these things.
Site tags: #StarWarsBlog, #StarWarsGames