This Scottish fan wears his love of The Empire Strikes Back on his sleeve.
StarWars.com is shining a light on those who truly give the saga its power: the fans. In the StarWars.com Fan Spotlight, we're honored to tell their stories.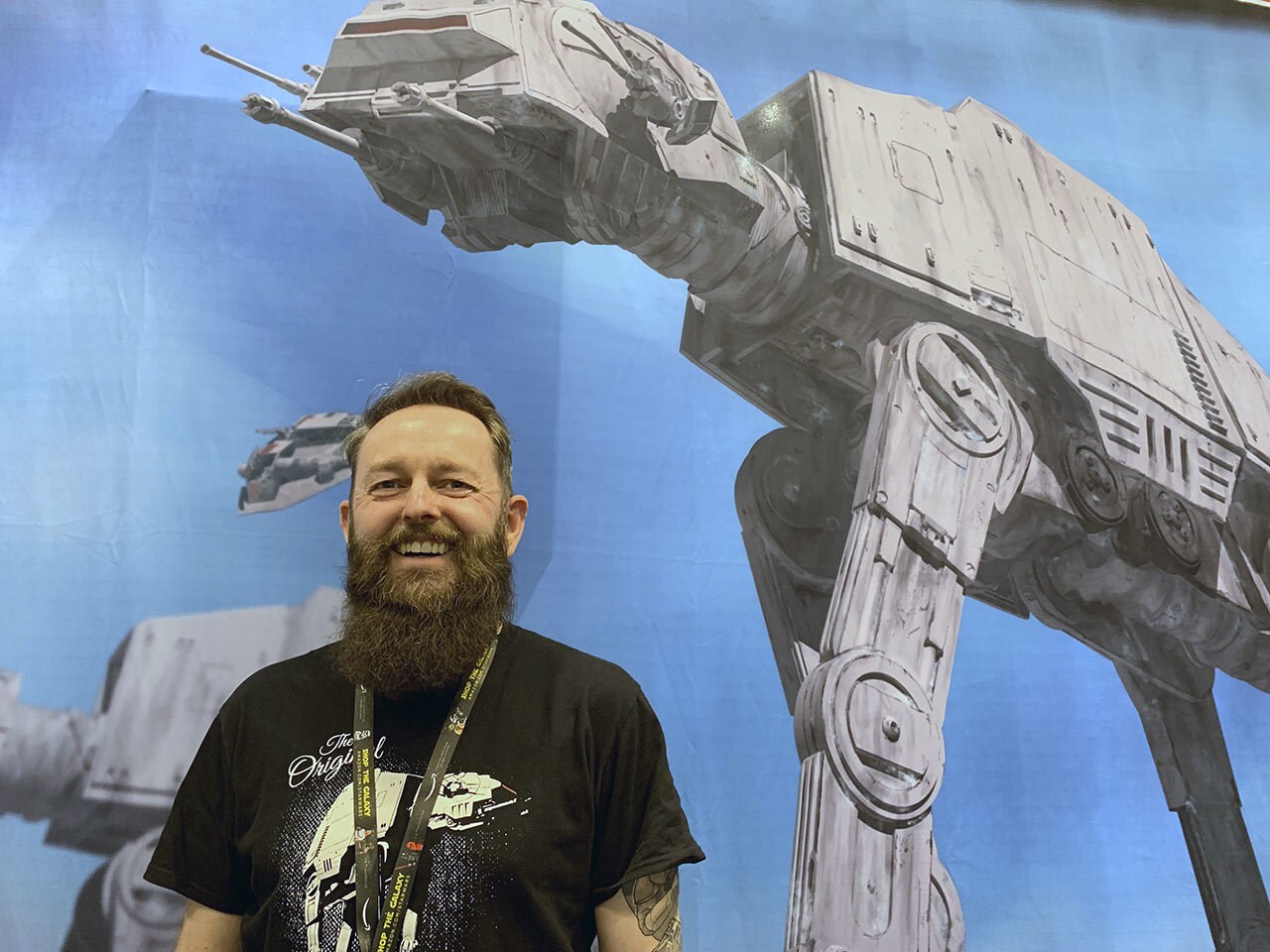 Dale Andrew had been saving up for Star Wars Celebration Chicago, but when he didn't get a ticket, he instead spent the money on his first Star Wars tattoo.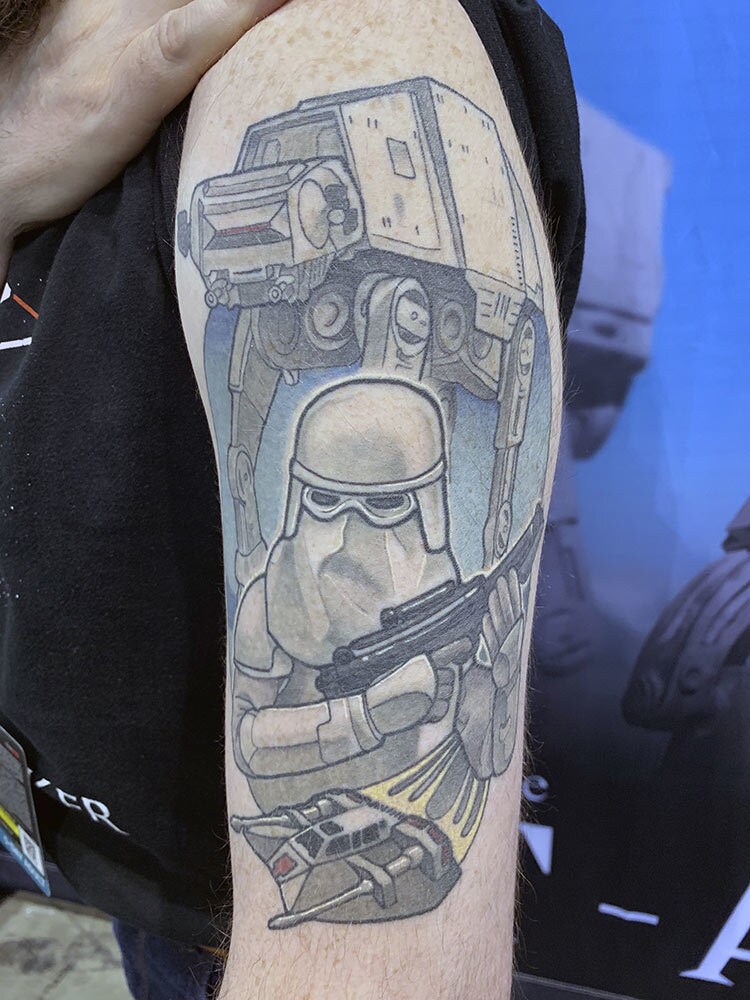 Inked at a specialty tattoo parlor, Empire Ink, run by like-minded fans near his home in Edinburgh, Scotland, Andrew commemorated his love for Star Wars: The Empire Strikes Back with a piece of shoulder art in homage to the Battle of Hoth, complete with an AT-AT looming over a snowspeeder and an Imperial snow trooper ready to storm Echo Base. 
Then something changed. The Monday of Celebration week, a chance to join some friends for the gathering had him booking a last-minute flight. By Wednesday he was in Chicago, Illinois, staying with a friend and with a five-day pass that had his name on it. "I just wanted to be here," he tells StarWars.com when we find him roaming the exhibition hall floor. "Because I didn't think I was coming here, I used the money I'd saved for here to get the tattoo," he adds with a laugh.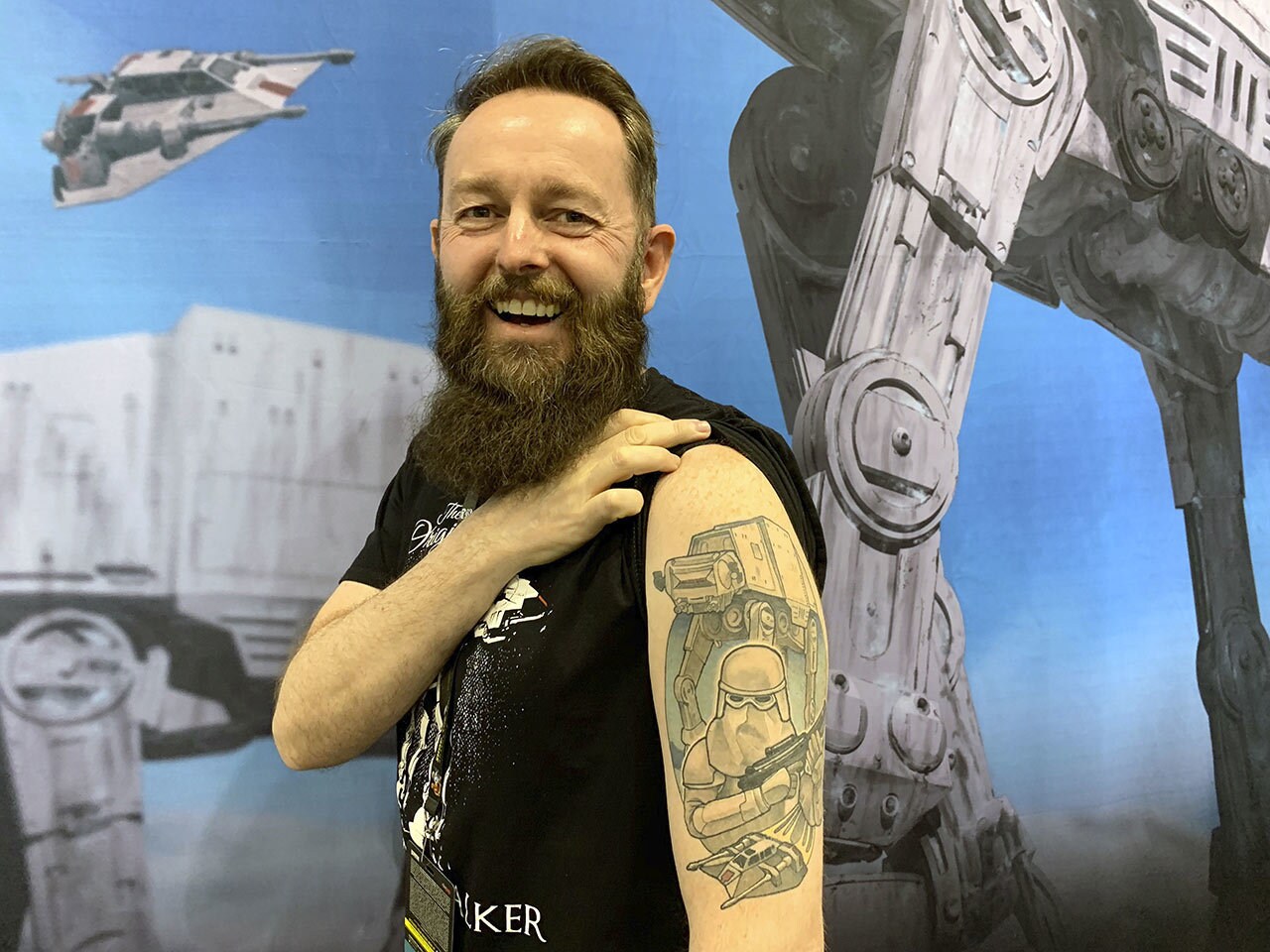 Andrew's fandom dates back to his childhood, when the compositions of the legendary John Williams captured his imagination like no other. "It's probably one of my first memories of film," he says of seeing The Empire Strikes Back in theaters. "John Williams, I think, and the music of Star Wars was just that sound I used to hear over and over in my head," he adds, singing the opening notes that greet viewers when the Star Wars logo bursts onscreen. "The love of the music just drew me into it. And the characters."
He still spends weekends hunting for Star Wars toys to add to his collection, a curated undertaking so big it has its own dedicated room in his house. But nothing beats joining other fans at the Star Wars Celebration conventions, he says.
After the panel that debuted a trailer and the title for Star Wars: The Rise of Skywalker, he and his friends were stunned and overjoyed. "Just to be there when I heard the Emperor's laugh and we all looked at each other: 'Did that just happen?'" he said. "We were hugging and it was just like, you know, you can't buy that. You can't recreate that sitting on a sofa at home."
Thanks to his understanding family, who spent the time taking their own holiday in Spain, he didn't miss it.
---
The StarWars.com Fan Spotlight Q&A
What's your favorite Star Wars memory?
Dale: Favorite Star Wars memory? I would have to say the Episode I trailer. Yeah, seeing that and thinking, "Star Wars is coming back after so long!" Such a phenomenal trailer.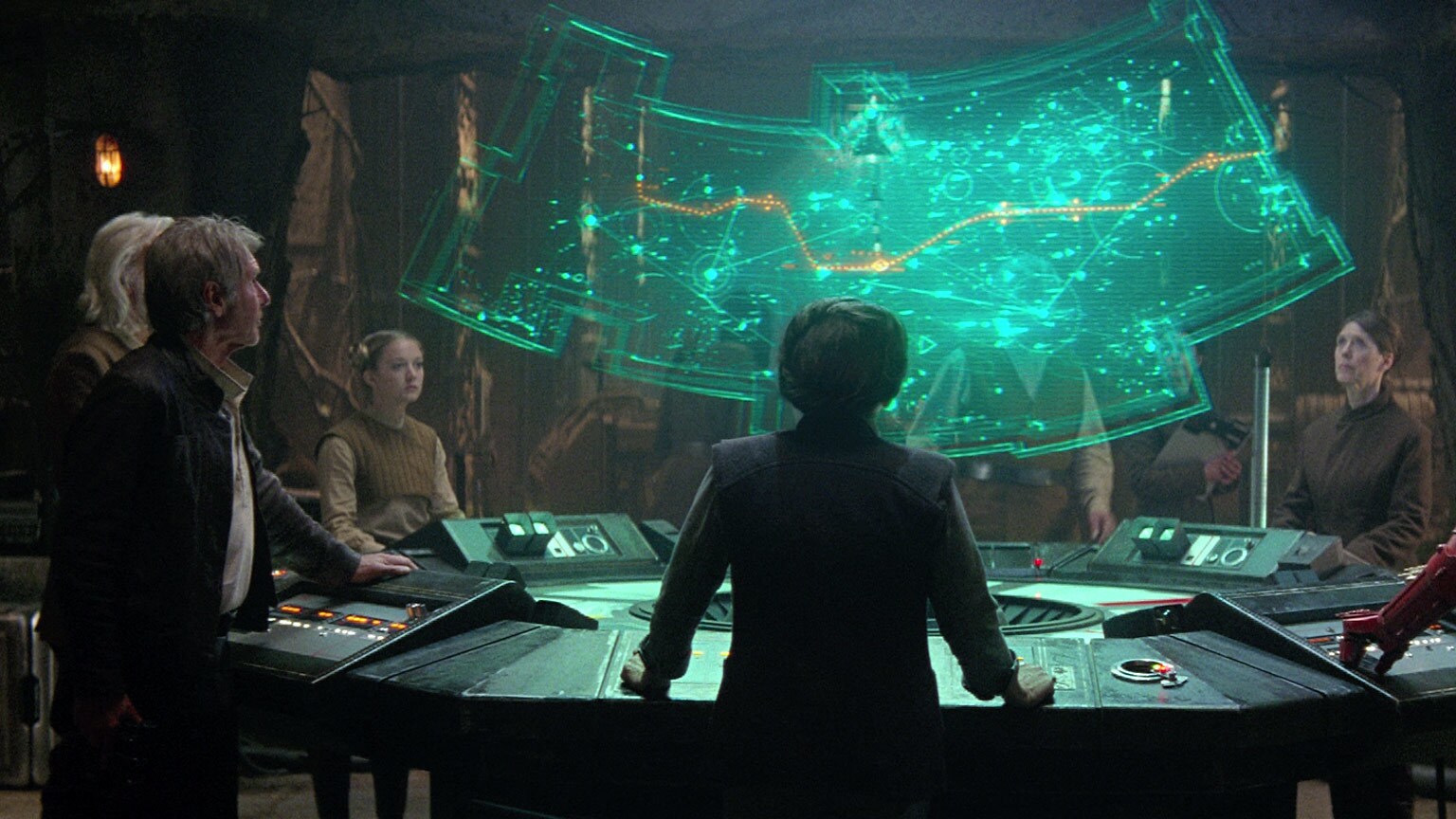 Would you join the Resistance or the First Order?
Dale: Oh, Resistance. Yeah.
If you could fly or drive any Star Wars vehicle, what would it be?
Dale: Oh, snowspeeder. Have to!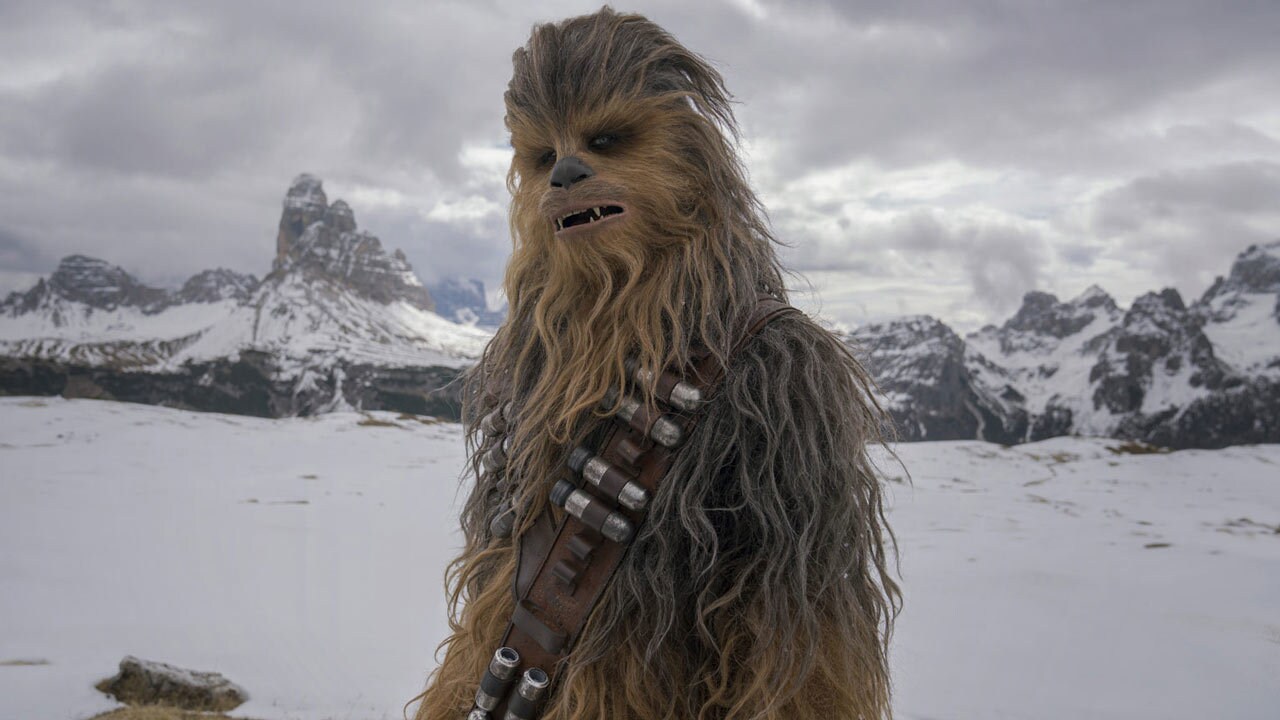 Which Star Wars character would you want as a roommate?
Dale: Oh, Chewie.
Chewie! Why?
Dale: Just to cuddle. Come on. Who wouldn't want to have Chewie?
I think he might clog the drain, though.
Dale: Well, yeah. Separate showers.
If you could have any job in the Star Wars galaxy -- Jedi, Sith, Death Star janitor, rancor keeper, whatever you want -- what would it be?
Dale: Oh, goodness me. I think servicing snowspeeders.
That's awesome! Snowspeeder mechanic.
Dale: Yeah, that'll do me. 
Associate Editor Kristin Baver is a writer and all-around sci-fi nerd who always has just one more question in an inexhaustible list of curiosities. Sometimes she blurts out "It's a trap!" even when it's not. Do you know a fan who's most impressive? Hop on Twitter and tell @KristinBaver all about them.
Site tags: #StarWarsBlog, #FanInterviews