Starlight's CEO shares his thoughts on the ambitious new project that's bringing technology, comfort, and hope to hospitalized children around the United States.
You can almost smell the stink of oil baths and grease in the air as BB-8 arrives, beeping plaintively as he plops down on the repair bay platform. As a technician aboard General Leia Organa's ship, the Resistance is counting on you to keep the most essential astromechs in working order and help fix those who have fallen into disrepair.
For the last year, ILMxLAB's VR experience Star Wars: Droid Repair Bay – Astro-Mechanic for the Resistance has been transporting fans to a galaxy far, far away through immersive virtual reality. Now it's part of an innovative new platform that's giving hospitalized children the chance to help a one-of-a-kind orange and white droid in need without ever leaving their beds.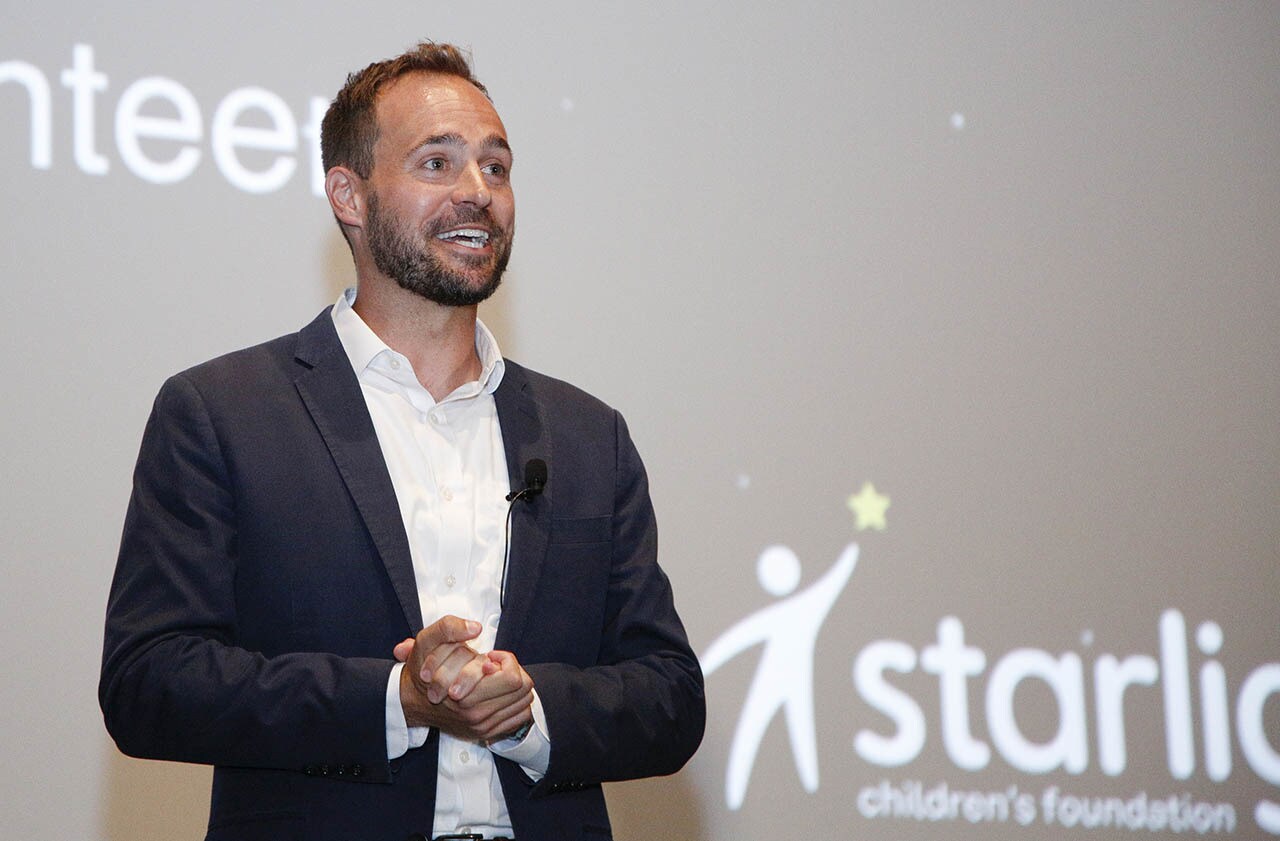 Recently, Starlight Children's Foundation announced Starlight Xperience, the ambitious and groundbreaking new technology program that brings comfort to seriously ill children through virtual reality headsets, both as a reprieve from the boredom of being cooped up in the hospital and a form of "distraction therapy," says Chris Helfrich, CEO of Starlight Children's Foundation. "Happy kids heal faster. That's why we do what we do," Helfrich says. "What inspired it was the question that we ask ourselves everyday, which is: How can we make the hospital experience for seriously ill children better? How can we bring joy and excitement to kids in this otherwise really difficult time?"
Starlight Gowns
The foundation's noble efforts to bring comfort and joy to children in hospitals runs the gamut from low-tech ideas to improve outdated essentials to cutting-edge technology, specially modifying commercially available platforms to meet strict infection safety protocols.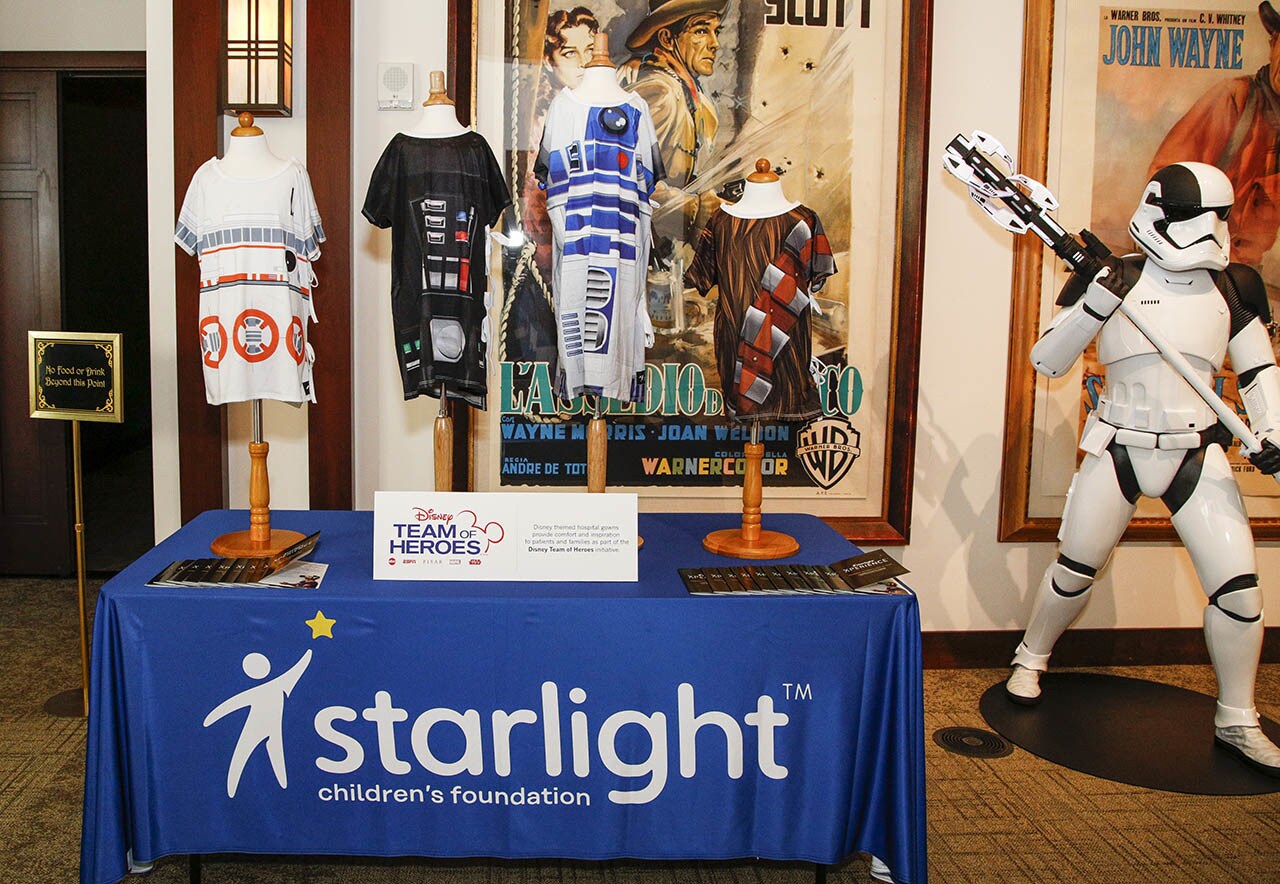 About two years ago, the organization launched Starlight Gowns, an innovative redesign of hospital-issue robes that incorporates costumes from Star Wars characters including Darth Vader, Chewbacca, and R2-D2. "It's our effort to improve the hospital experience by turning a source of misery for a child -- an old, uncomfortable hospital gown that hasn't been redesigned in any significant way in over 100 years -- and turn it into a source of joy for a child," Helfrich says. The line offers a softer, more comfortable alternative, "like your favorite T-shirt," that still gives physicians and other medical professionals the access needed to perform tests and procedures. "They tie down the side instead of down the middle of the back so there's good privacy and your butt's not hanging out," Helfrich adds.
The gowns can also be a source of empowerment, and a way for children to express their individuality. "We've been able to transform these kids into their favorite Star Wars characters," Helfrich says.
'Healers in the world of Star Wars'
This summer, a pilot program for Starlight Xperience was launched and tested at five children's hospitals: Lucile Packard Children's Hospital Stanford; Children's Hospital Colorado; Cincinnati Children's Hospital Medical Center; Gillette Children's Specialty Healthcare in St. Paul, Minn.; and Texas Children's Hospital. The headsets include several different pre-loaded experiences, games, and puzzles, including Droid Repair Bay. "For us, it was an idea that was rooted in our longstanding commitment to make the hospital experience as fun and entertaining as possible," Helfrich says.