The Star Wars: The High Republic space station will rise on your bookshelf.
During the time of the High Republic, Starlight Beacon serves as a symbol of peace and prosperity. The shining space station is home to Jedi Knights, dignitaries, technicians, and explorers of the Outer Rim frontier. This pillar of the High Republic is so strong it can hold up even the heaviest weight: your Star Wars book collection!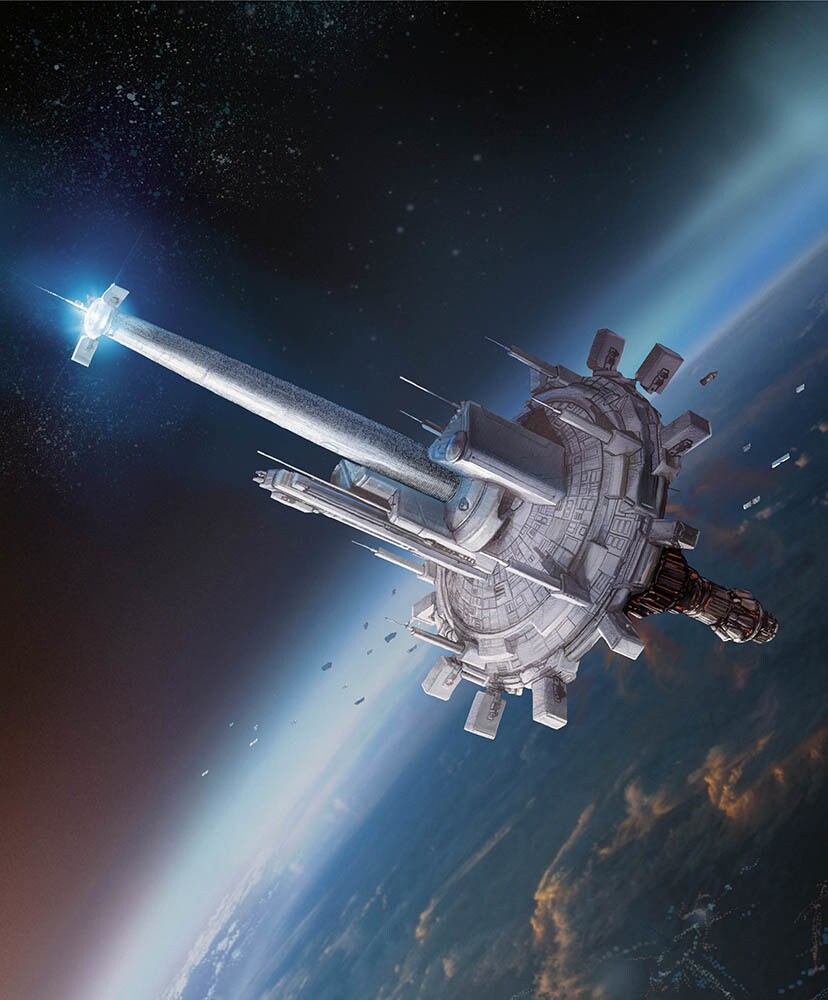 You can construct your own space station by using materials you can find in your kitchen and recycling bin. Then add it to painted wood blocks for a one-of-a-kind High Republic bookend. Here's the how-to.
What You'll Need