A conversation with the new Disney+ series' showrunner and producers.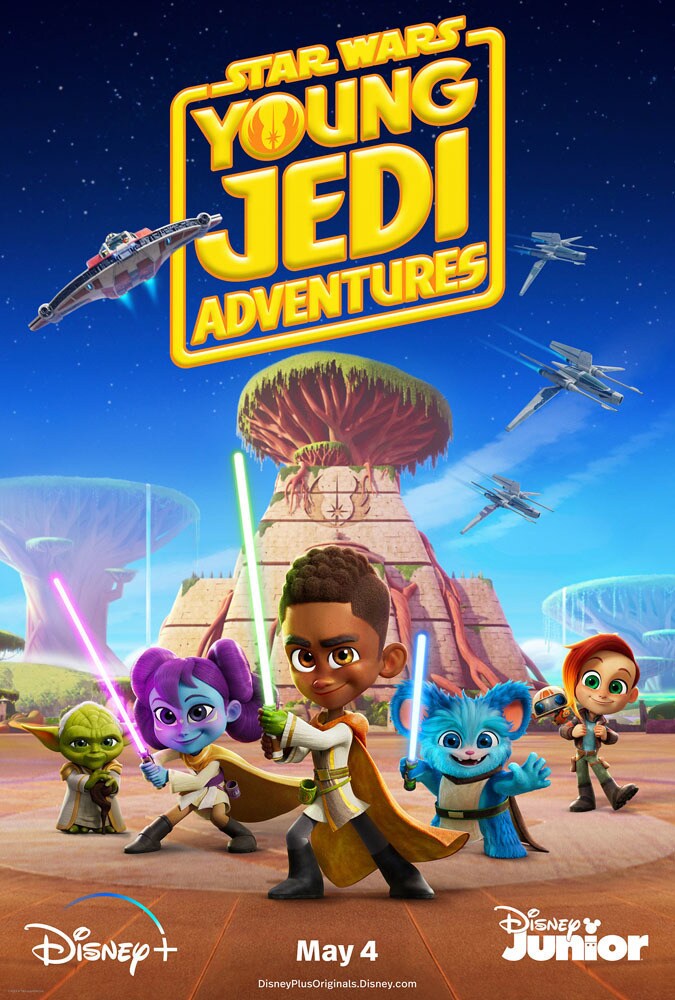 The next generation of Jedi has arrived: Star Wars: Young Jedi Adventures, which tells the story of younglings Kai Brightstar, Lys Solay, and the lovable Nubs, is now streaming on Disney+ and airing on Disney Junior.
Taking place during the High Republic era, over two hundred years before Star Wars: The Phantom Menace, this new trio goes on a host of fun escapades, joined by their friend, talented pilot Nash Durango and her droid RJ-83. Of course, some familiar faces (Yoda) and some new friends (the wise Master Zia) are here to help them become Jedi Knights, as they square off against the mischievous Taborr and his pirate gang.
The perfect show for young fans, as well as their parents and guardians, the team behind the Young Jedi Adventures knew this preschool-age show was uncharted territory for the saga. "The question was, how do we maintain what Star Wars feels like?" executive producer James Waugh tells StarWars.com. "How do the values, the adventure, and the life lessons feel inherent and right?"
This show, catered towards this younger audience, has been gestating for a long time. "Parents would always come up and talk to me, saying, 'Hey, it would be great if there was something to start my youngling off in this galaxy that I love,'" Waugh recounts.
But the process of bringing that idea to life required a whole host of talented collaborators. "None of it mattered without the right creator, and the right people who could be good partners, understanding the challenges that it takes to make Star Wars," Waugh says.
In came Michael Olson as showrunner for the series, who had previously worked on shows like Puppy Dog Pals for Disney Junior, and who had the perfect approach to this never-before-attempted project. "When my daughter was born, like any proper fan, I bought a billion Star Wars plushies and onesies for her," Olson says. "And, as she was learning her ABCs, I read her a Star Wars ABC book. She learned what an Ugnaught was before she knew what an umbrella was."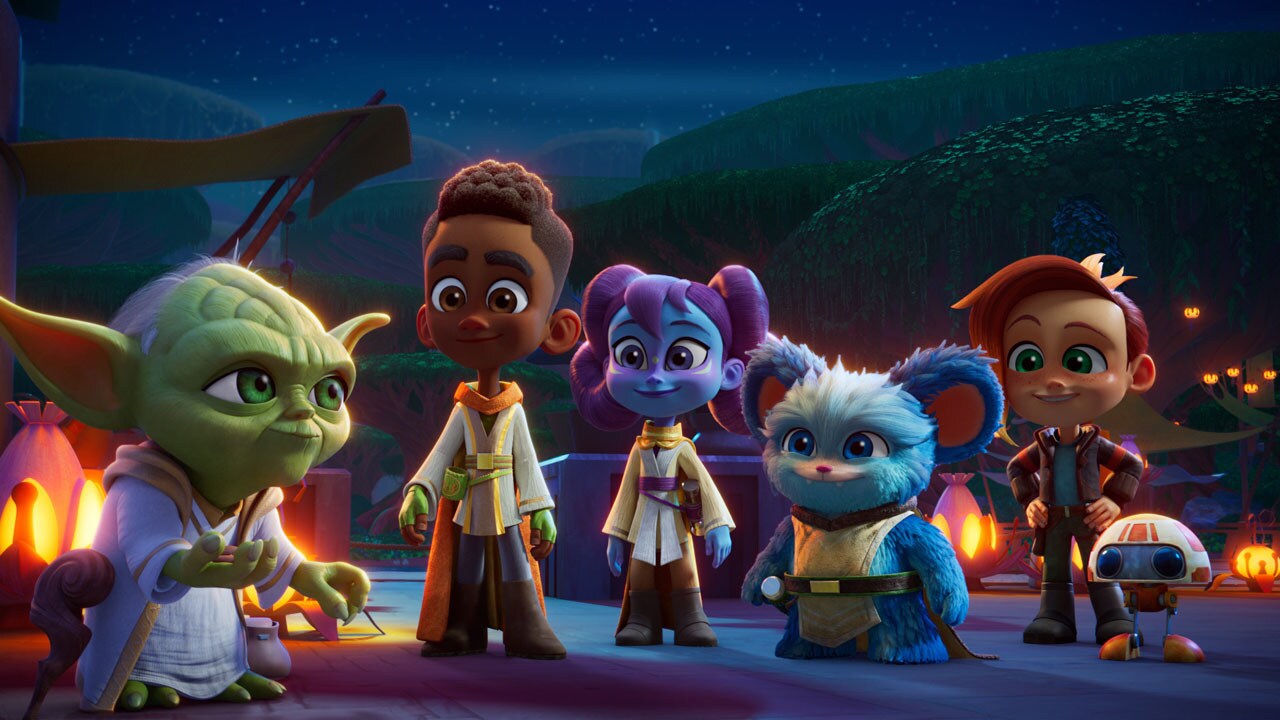 Passing on a love of the saga is important to many Star Wars fans. It's something Olson recognizes through his own experience, and it informed Young Jedi Adventures. "There's always that moment in a Star Wars parent's life when you're wondering, 'Okay, when do I get them into the saga?' It was then I realized I wished that there was some sort of show or movie that was tailored for kids her age. I came to Lucasfilm with this wild and crazy idea, and I was so delighted that they were receptive to this vision."

Joining the team to bring that vision to life as consulting producer was Lamont Magee, a veteran of shows like Black Lightning. "It was an honor to get a call to say, 'Hey, you want to come play in the Star Wars sandbox?'" Magee says. "I grew up in South Central Los Angeles in the '80s. The first time I saw Star Wars, I was eight and it was on network TV. At that moment, it was just like, wow, there is a whole world outside of my neighborhood."
For Olson, Magee's contributions were essential. "Lamont brought a wonderful sense of charm and personality to the show. He took these characters and turned them into something special and remarkable." Kai, Lys, Nubs and Nash, were the result of a very carefully crafted process to bring these brand-new Star Wars heroes to life.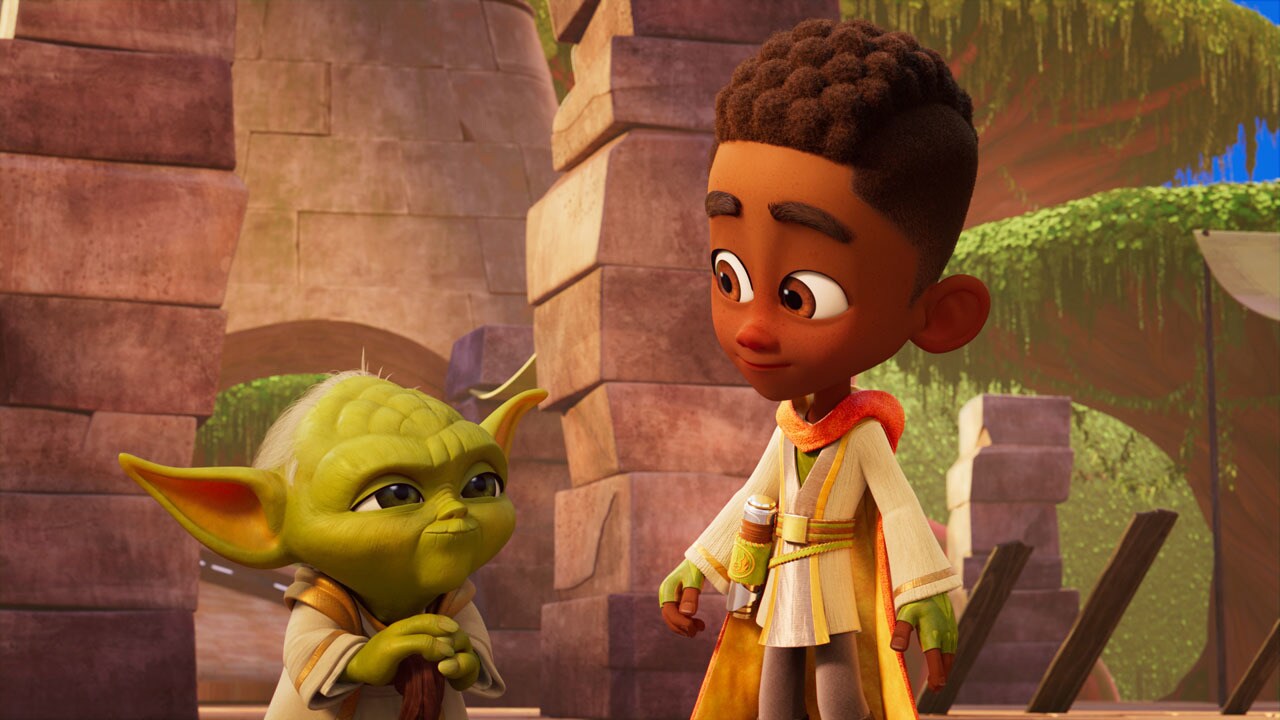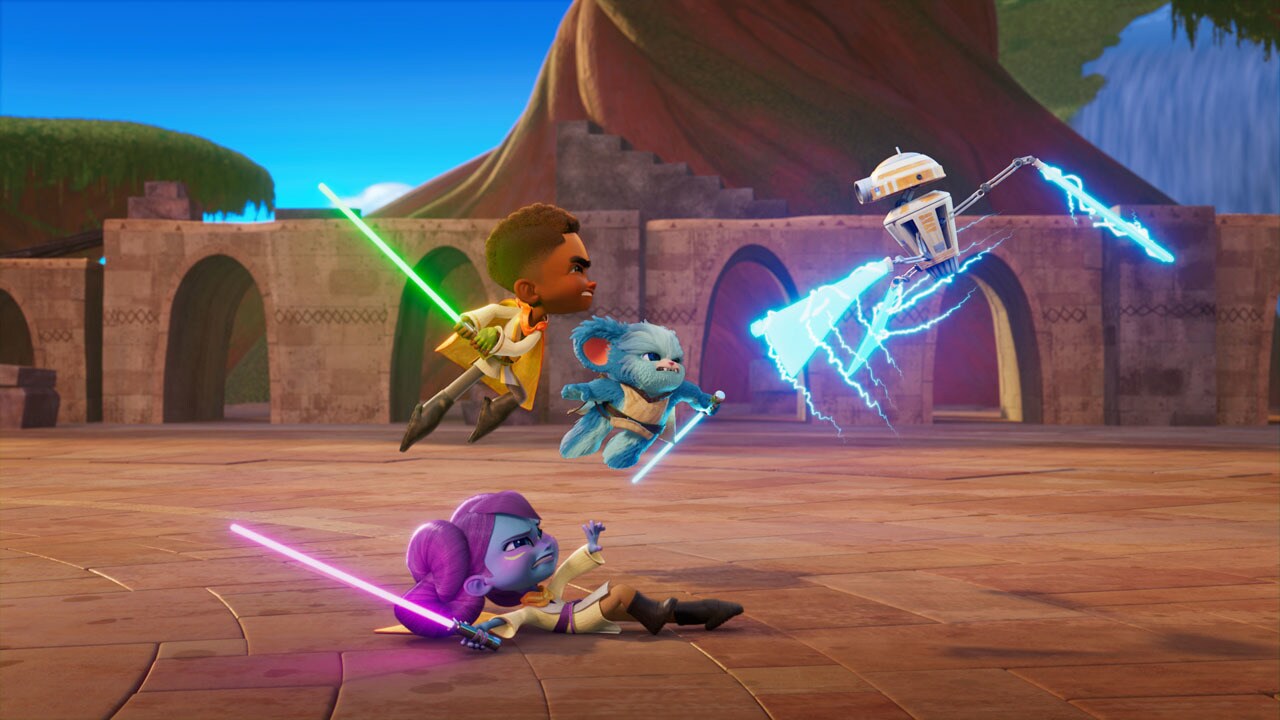 In developing Kai Brightstar, the precocious leader of the group, Olson pulled from his own family. "I have a younger cousin, who is half-Norwegian and half-Haitian. I really wanted to see a Star Wars show or a movie where the lead looked like him. And that became Kai, who I wanted to make sure had that wonderful enthusiasm that we all hopefully had growing up," he says. "Kai is a character that sees the best in everyone around him, even the worst villain."

Lys Solay is a compassionate creature lover, who is incredibly strong in the Force. And she also takes inspiration from Olson's loved ones. "Lys was inspired by my daughter," says Olson. "She's just this vibrant force of nature. Lys will someday grow up to be an extremely powerful Jedi, in the same way that I know my daughter is going to end up being an incredibly powerful woman.
For Nash Durango, pilot of the Crimson Firehawk, it was important that there was a character who wasn't a Jedi that would also feel like a proxy for the audience. "They could ask the questions like: 'Who is that little green guy? What is that thing you're doing with your hands?'" says Olson.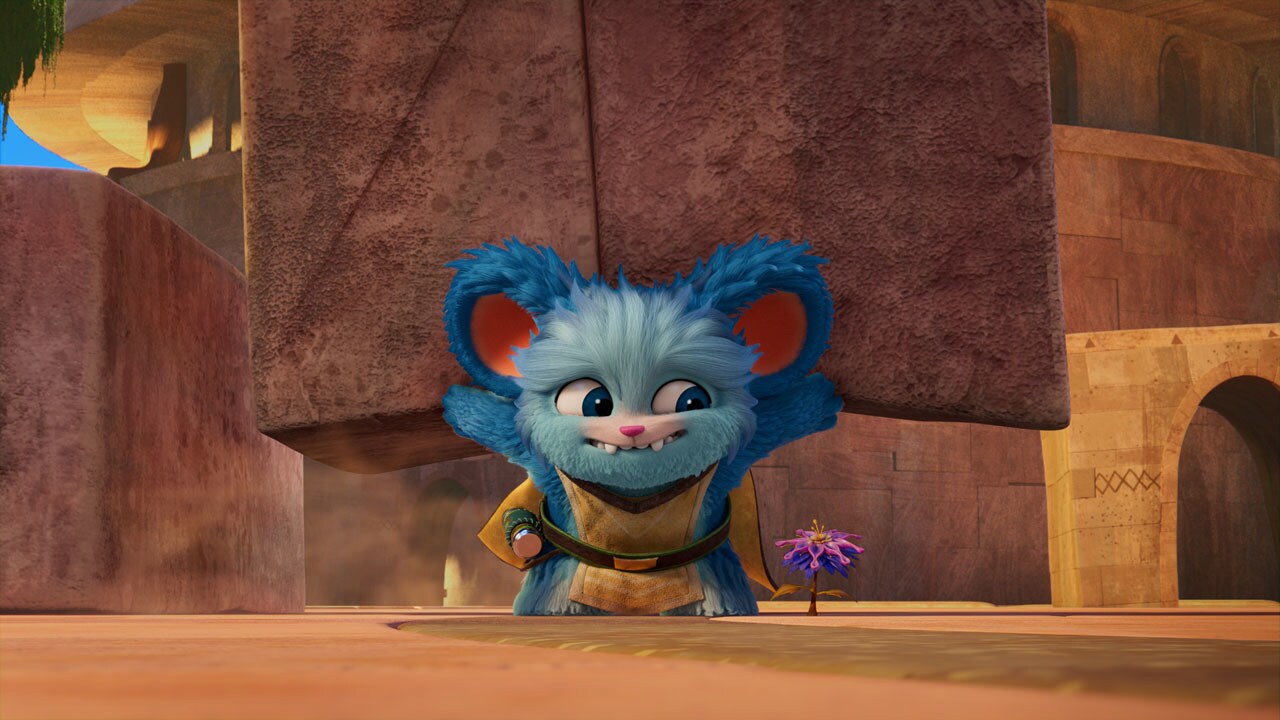 Of course, the break-out star of Young Jedi Adventures is already the blue, fuzzy Nubs. "I just really wanted to see this adorable, fierce teddy bear swinging a lightsaber," Olson says. "In many ways, it was important that the younger audience had a character that could express their own wide-ranging emotions. He didn't need to be verbal or speak Basic, since his emotion was all on his face and in his attitude. Of course, having [voice actor] Dee Bradley Baker come in and turn him into the most amazing character is beyond anything we could have ever dreamed."

All these characters share at least one similar trait, however, according to Waugh. "They have flaws. They have things that they need to accept and change," he says. "Being a kid is an opportunity to make mistakes and learn and grow."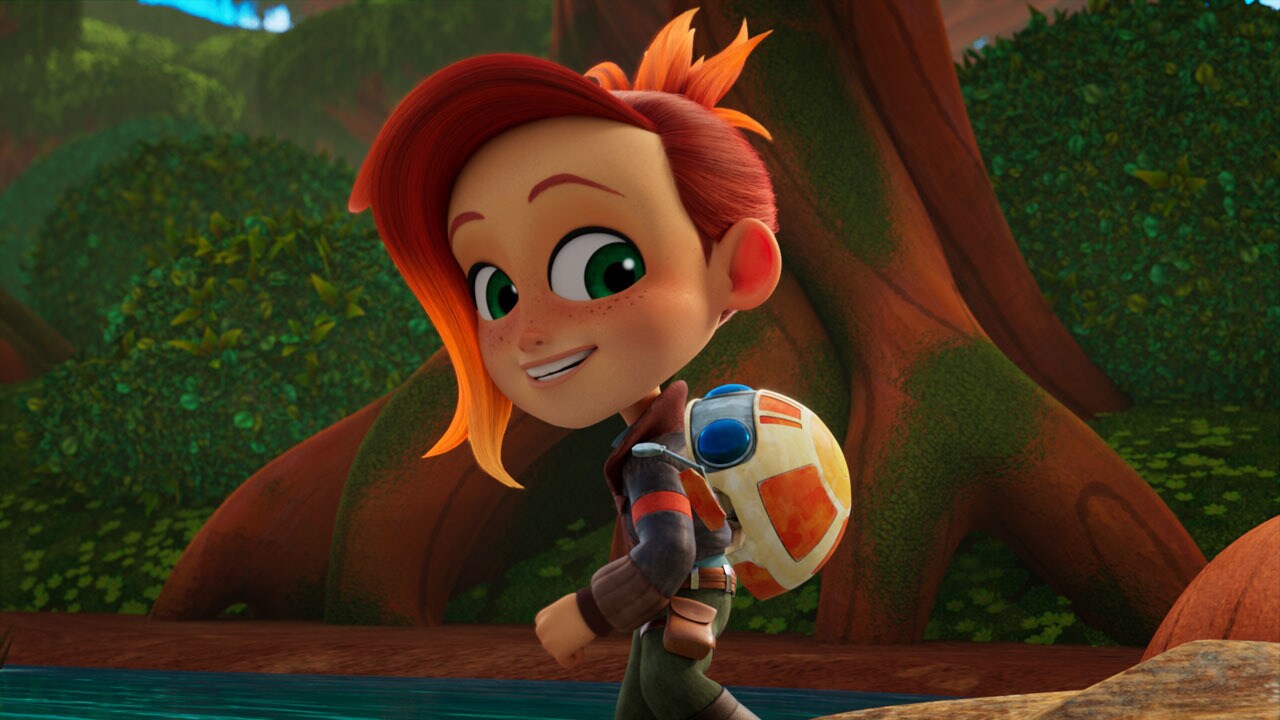 Magee agrees, and hopes that Young Jedi Adventures delivers that message. "You keep your head up, and you keep walking forward. You get better. It's important for kids this age to know that."

However, whether the audience is kids, or the adults in their lives, Young Jedi Adventures aims to be relatable and exciting for any viewer. "One of the greatest gifts of this show is that we get to see the Star Wars galaxy through the eyes of young kids," says Olson.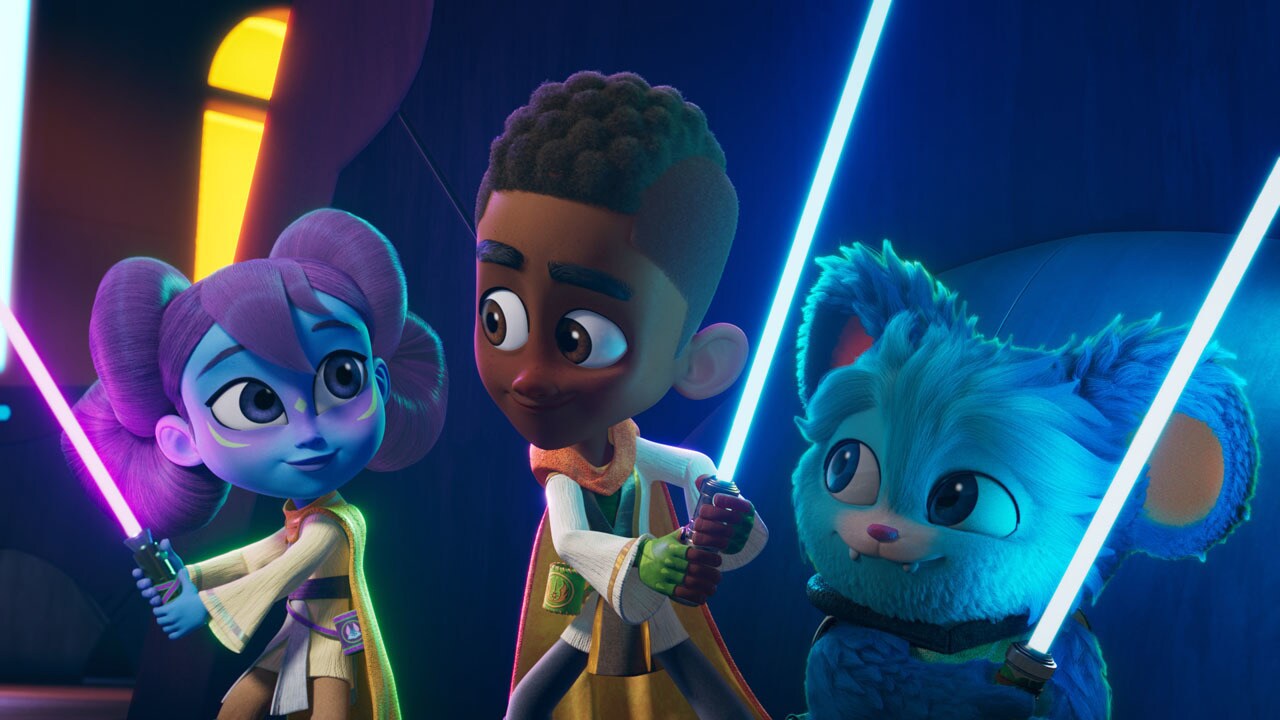 Perhaps most significantly, Young Jedi Adventures is an opportunity for new, younger fans to take their first steps into a larger world. "We're living in such a wonderful time to be a Star Wars fan. I truly believe there's a Star Wars for everyone, and every age," Waugh says. "They are all on the path to a much larger galaxy.

"I'm particularly excited to see the future Star Wars fans that will be at the next [Star Wars] Celebration because of this show."
Episodes of Star Wars: Young Jedi Adventures are now streaming on Disney+.