Get a first look at one of many stunning pieces coming in honor of May the 4th!
The Force -- and fandom -- will be strong with Disney+ this Star Wars Day.
In celebration of the galaxy's greatest fan holiday, Lucasfilm and The Walt Disney Company have commissioned fan artists from all over the world to create new pieces for Disney+. Kicking the series off today is a breathtaking mural by Zi Xu, a poster illustrator and cover artist, depicting the heroes and villains of the saga. You can find the artwork on the main Star Wars landing page on Disney+, and check it out below!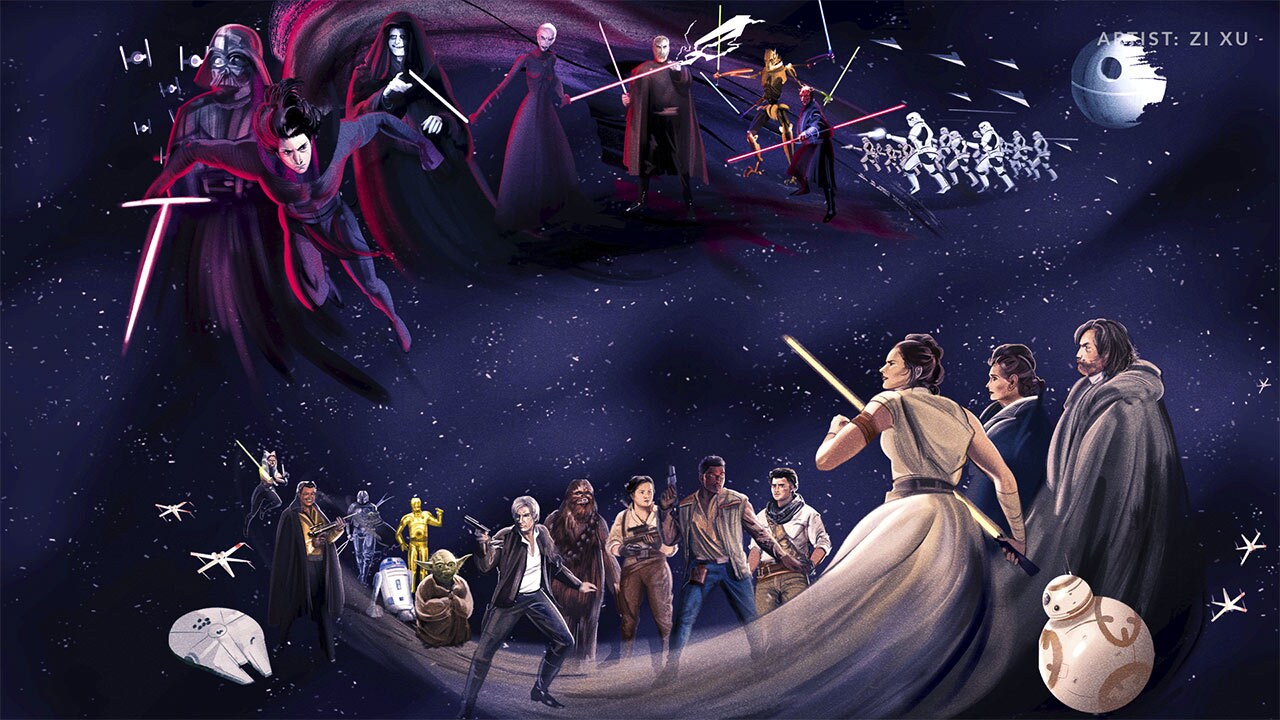 The artwork celebration will continue on Disney+ from Tuesday, May the 4th, until Saturday, May 9, with more commissioned fan art taking over the landing pages of Star Wars movies and series, including:

Enjoy, and stay tuned to StarWars.com for more on this incredible series of art!