Jedi and Sith clash in this shocking tale of sacrifice and hope from Production I.G.
Star Wars: Visions is here! The anthology series is now streaming on Disney+, featuring original shorts from some of the world's best anime studios. In Visions Revisited, StarWars.com picks the greatest moments from each short. Whether you love anime, Star Wars, or both, we'd be honored if you would join us.
Spoiler warning: This article discusses story details from the Star Wars: Visions episode "The Ninth Jedi."

"Your eyes can deceive you. Don't trust them."
Obi-Wan Kenobi's teaching to Luke Skywalker echoes throughout Production I.G's "The Ninth Jedi," in which no one is exactly what they seem. The story finds Margrave Juro summoning a group of potential Jedi to the Hy Izlan Aerial Temple, where he promises to gift them lightsabers in a first step toward rebuilding the Order. Delivery of the weapons falls to Kara, the daughter of a sabersmith, who must dig deep to complete her mission and unlock her true potential. Throughout this installment of Star Wars: Visions, characters hide their true intentions -- and themselves -- in ways literal and figurative, making for a tense episode filled with surprises. Here are five highlights.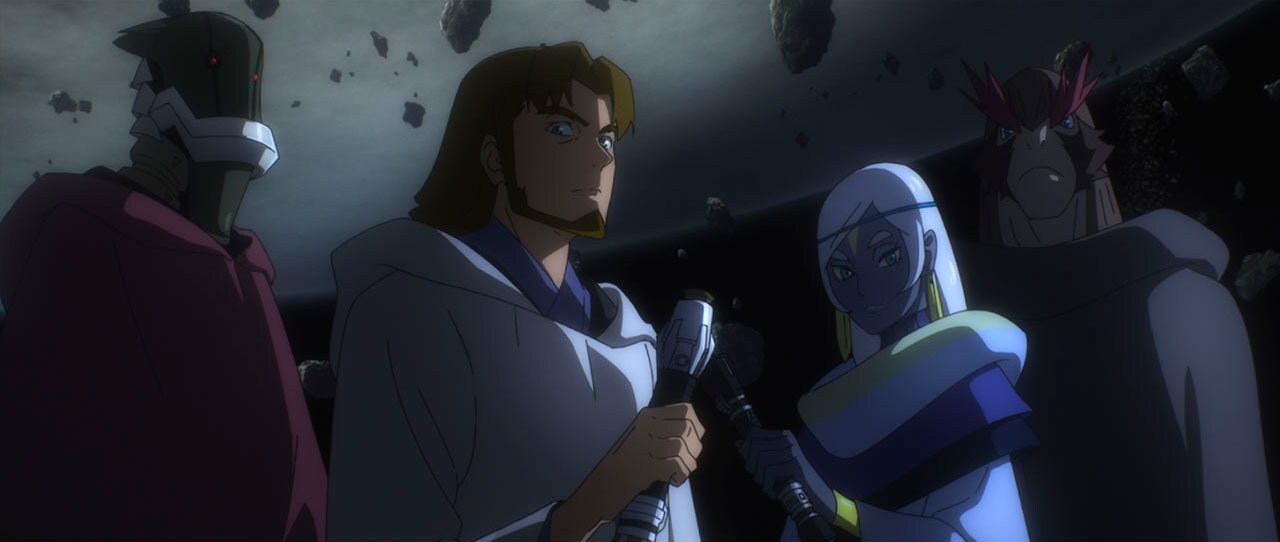 1. The Jedi arrive.
The innocent Ethan comes to the Hy Izlan Aerial Temple where he meets other Jedi summoned by Margrave Juro. But the elder warriors have their suspicions of Juro, and the Margrave's creepy droid doesn't help much. It's at this point that the audience knows something is up, setting the ominous tone for the short.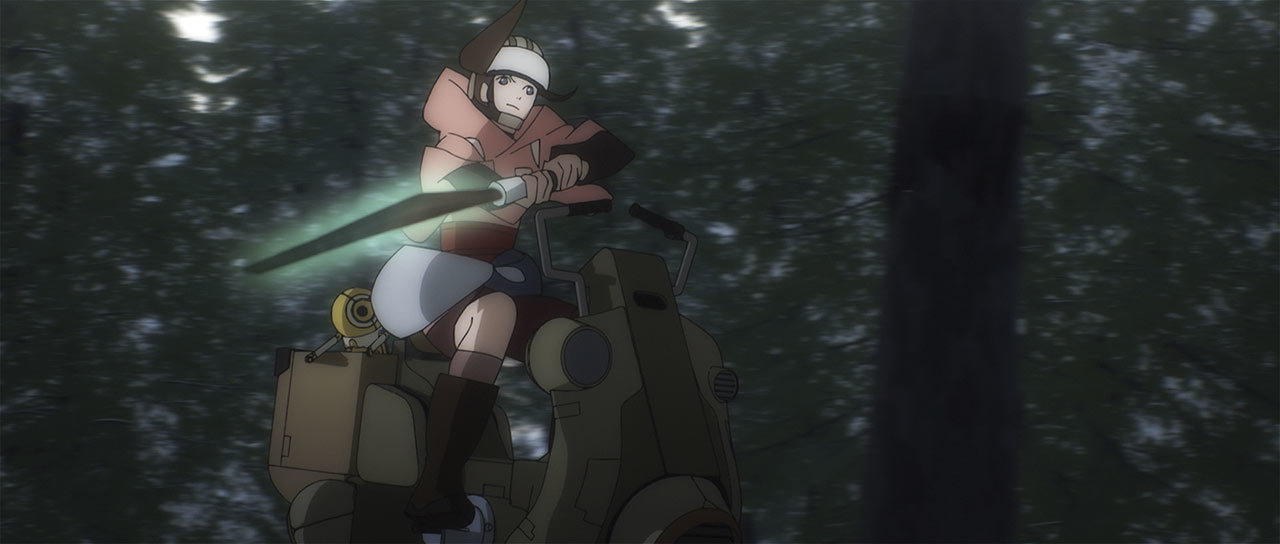 2.  The speeder bike chase.
In a thrilling sequence clearly influenced by Luke and Leia's chase in Star Wars: Return of the Jedi, Jedi hunters pursue Kara through the Hy Izlan forest. The sense of speed and action choreography are fantastic, but we also learn that Kara is a gifted warrior herself.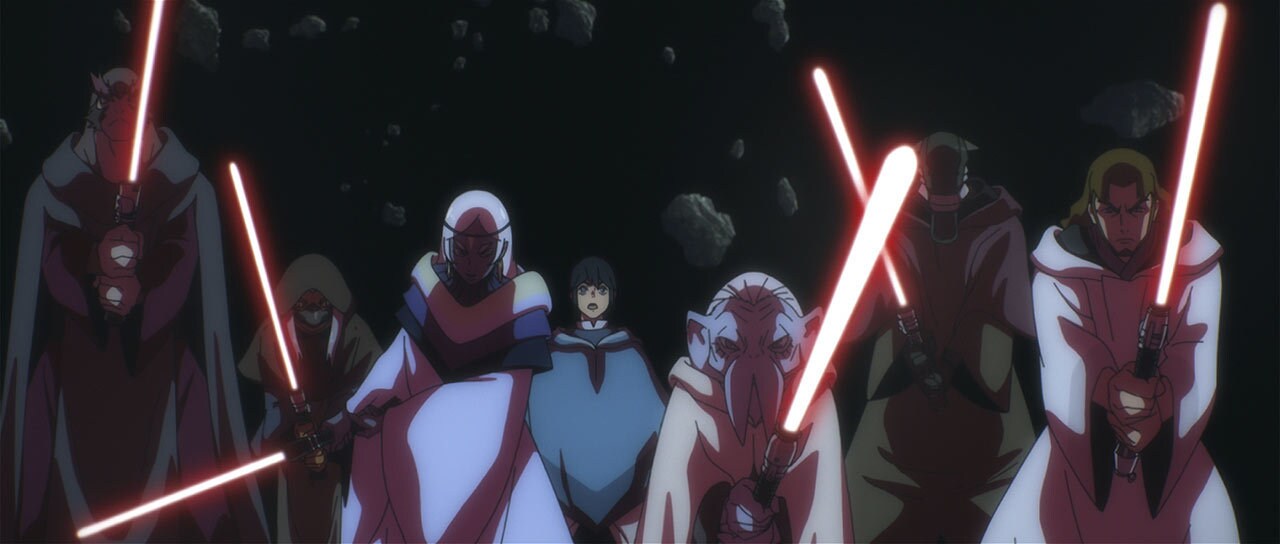 3. Delivery of the lightsabers.
In the reality of "The Ninth Jedi," a lightsaber takes its color from the heart of the one wielding it. When Kara finally delivers the weapons to those waiting at the temple -- and the blades all glow red -- we realize that they're not Jedi at all. A chilling moment.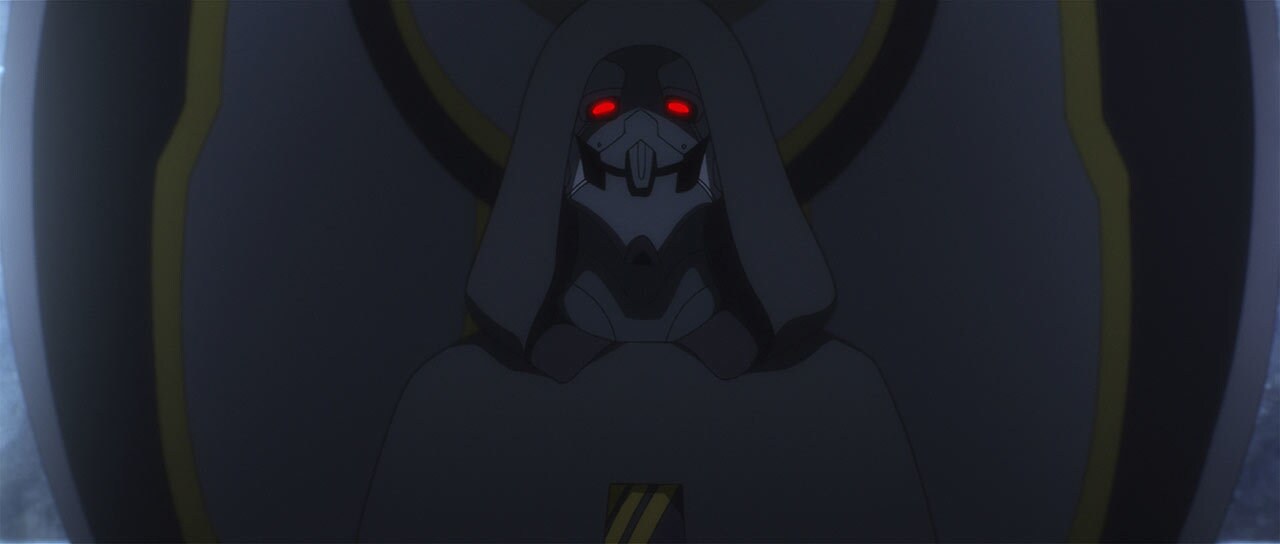 4. Margrave Juro knows how to make an entrance.
Knew there was something up with that droid.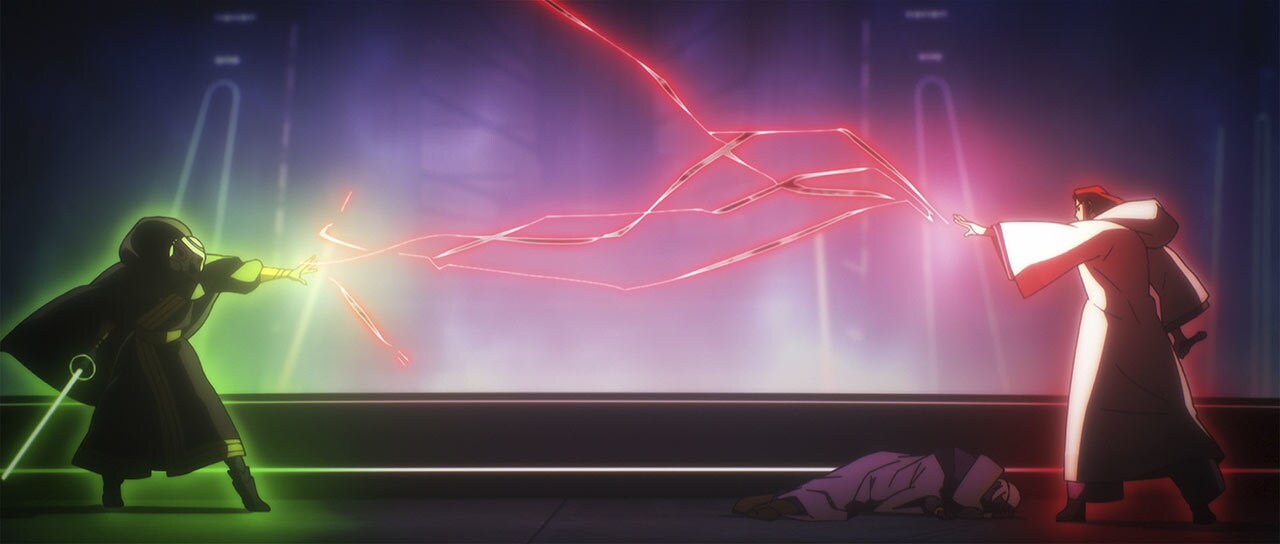 5. The battle.
Kara, the Margrave, and Ethan team up to take on the Sith in another great action set piece. But like the best Star Wars action, it tells its own stories, especially with the rise of Kara -- who strengthens her connection to the Force and becomes a Jedi. After all the built-up tension, this climax serves as an exciting and rewarding release, leaving us with only one tantalizing question: what happens next?