The elite squad of the new Disney+ series is now an elite snack.
Star Wars: The Bad Batch on Disney+ follows the ragtag unit of Clone Force 99 as they navigate the galaxy following Order 66. And now you can celebrate this elite squad of clones with your own bad batch...of cookies!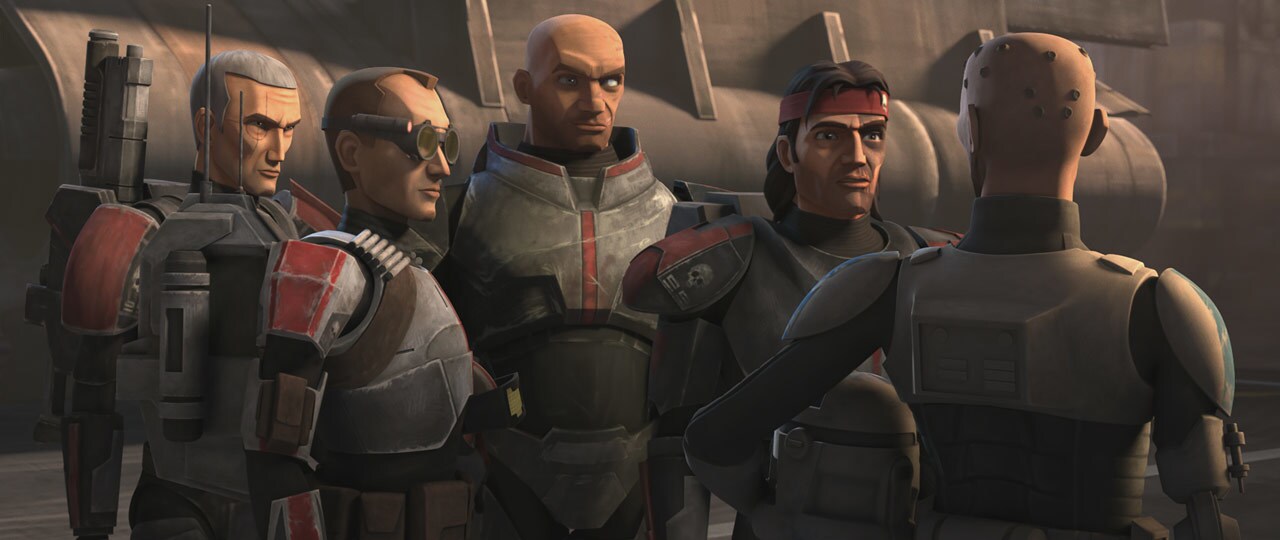 This sugary cookie crew is made up of team leader Hunter who has heightened senses, assault specialist Wrecker, Crosshair the sniper, and aptly named tech specialist Tech. Rounding out the team is its latest addition, the cybernetic Echo.
Bad Batch Cookies
You'll Need:*

Cookie Ingredients:
3 cups all-purpose flour
1/2 teaspoon baking powder
Pinch of salt
1 cup (2 sticks) unsalted butter, softened
1 cup sugar
1 egg
1 teaspoon vanilla
Icing Ingredients:
5 cups powdered sugar
3 Tablespoons meringue powder
6 Tablespoons warm water
Red food gel dye
Yellow food gel dye
Black food gel dye
*The activities in this article should only be done with adult supervision.
Step 1: In a medium bowl whisk together the flour, baking powder, and salt. Set aside.

Step 2: In the bowl of an electric mixer cream the butter and sugar until fluffy.
Step 3: Stir the egg and vanilla, until just combined.
Step 4: Slowly add in the dry ingredients just until the dough comes together.
Step 5: Split the dough into two and wrap in plastic wrap. Refrigerate until you are ready to use.
Step 6: Preheat the oven to 350°F. Prep baking sheets with silpats or parchment paper.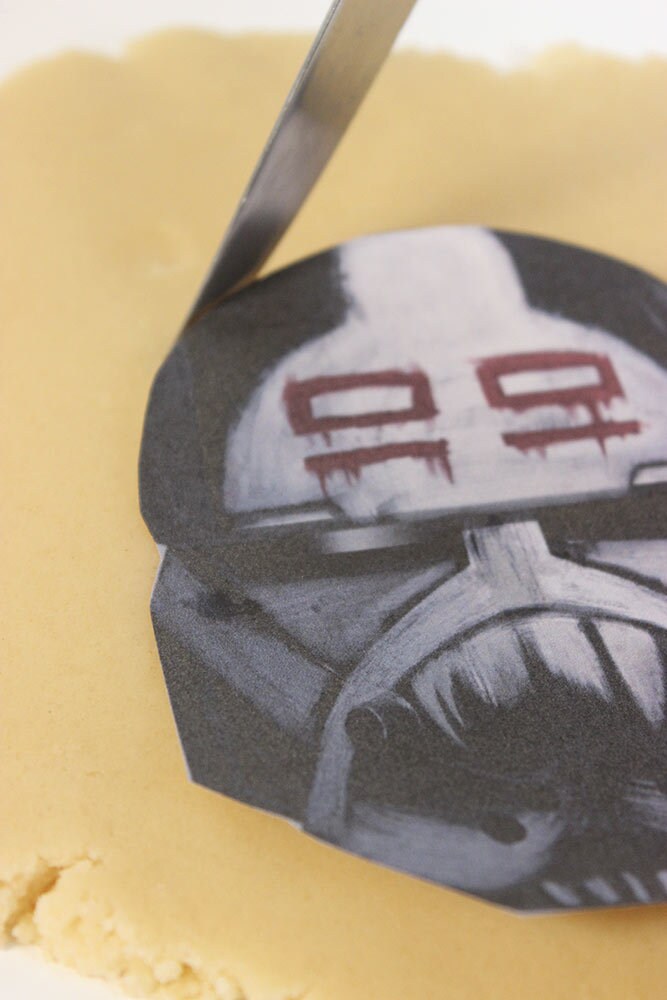 Step 7: Roll out the dough to about 1/4 inch thick. Use the helmet templates to cut out the shapes, then transfer onto the prepped baking sheets.
Step 8: Bake for 10 minutes. Let cool on a wire rack.
Step 9: In the bowl of an electric mixer, stir together the powdered sugar and the meringue powder. Slowly add the water until the icing is combined. Add a teaspoon of water if necessary, to get the right consistency.
Step 10: Divide the icing into separate bowls, using the food gel to color. You'll need 1 cup light gray icing, ½ cup dark gray icing, ½ cup black icing, ¼ cup red icing, ¼ cup yellow icing, leaving the rest as white icing.
Step 11: Follow the templates to pipe the icing to create each of the trooper's unique helmets.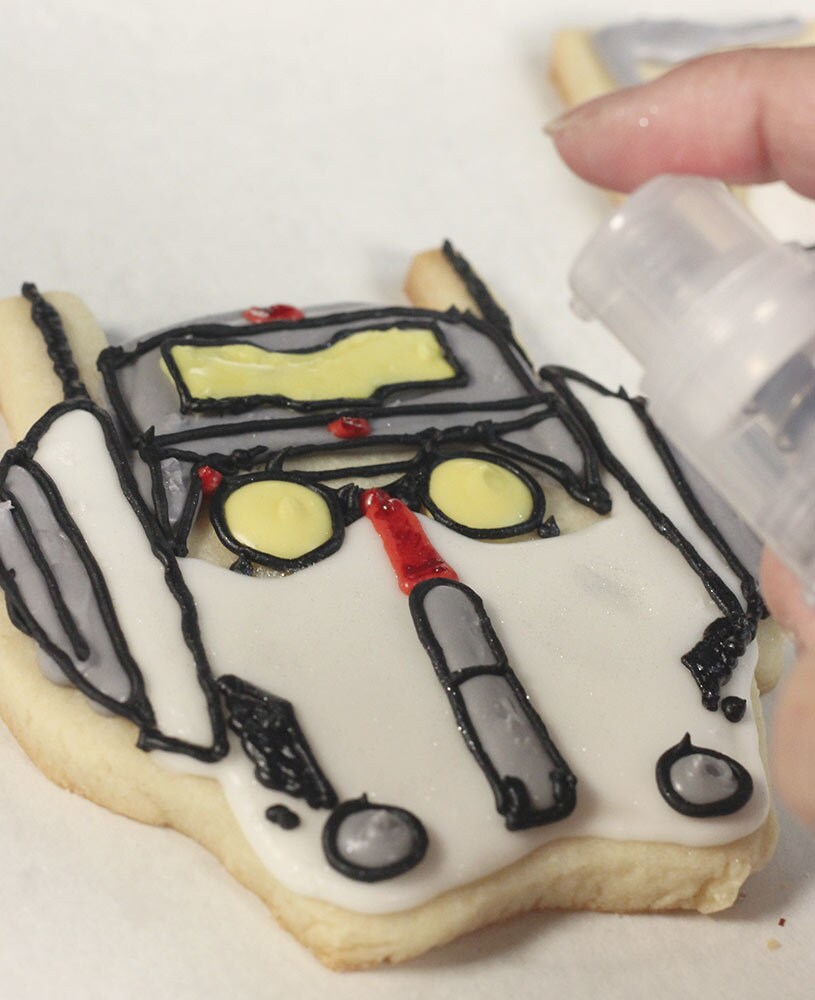 Step 12: Once the icing is dry, lightly spray with edible silver mist for shine.
Make up a batch of these cookies and be sure to share them with the regs, too — we're all on the same team!