One of the Empire's Jedi hunters arrives in this first look at Marvel's video-game prequel.
When an Inquisitor shows up, it's not a good sign.
Star Wars Jedi: Fallen Order – Dark Temple, a five-issue Marvel miniseries that will lead into the highly-anticipated game from Respawn Entertainment and Lucasfilm, kicks off next Wednesday, September 4. Written by Matthew Rosenberg (Uncanny X-Men and The Punisher) and illustrated by Paolo Villanelli (Vader: Dark Visions), the story follows Jedi Master Eno Cordova and his impulsive Padawan Cere Junda on a seemingly simple mission that becomes much more dangerous. In this exclusive first look at issue #1, the Second Sister -- a Jedi-hunting Inquisitor featured in the Star Wars Jedi: Fallen Order trailer -- arrives on Ontotho, investigating claims of something quite alarming to the Empire...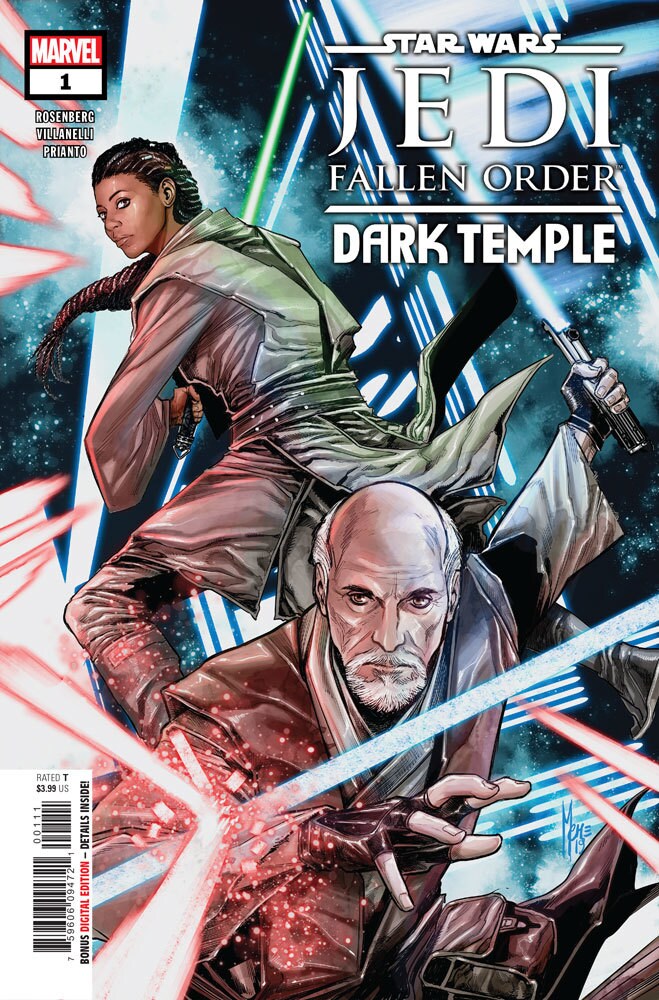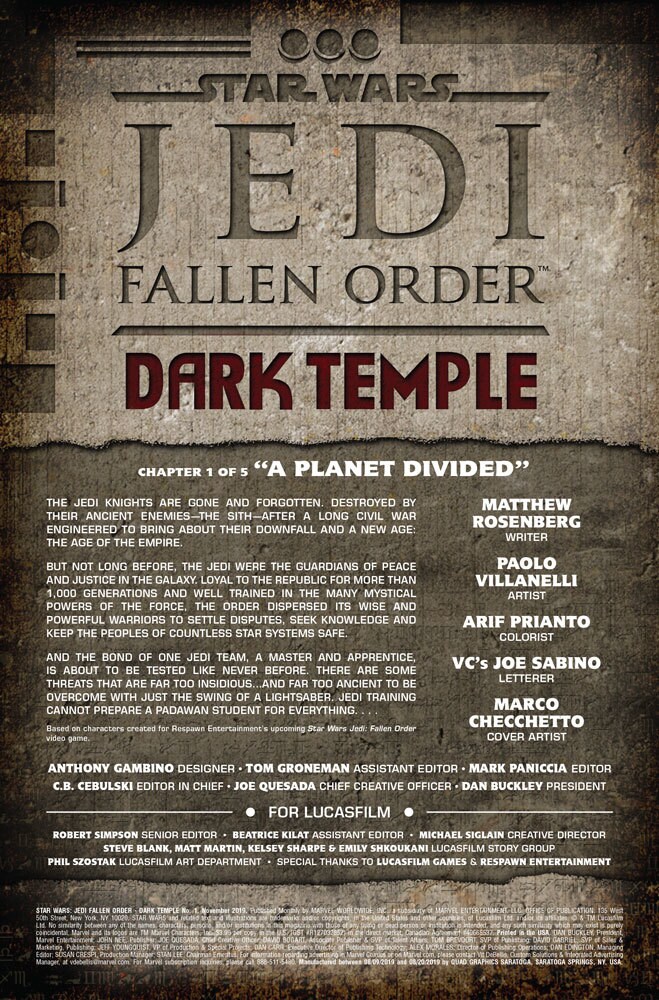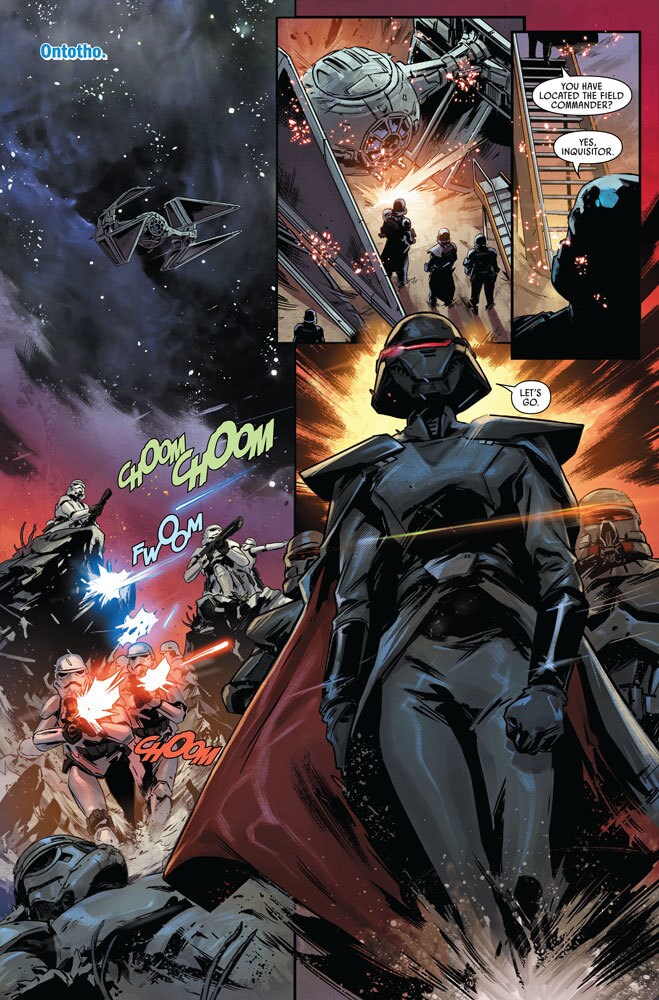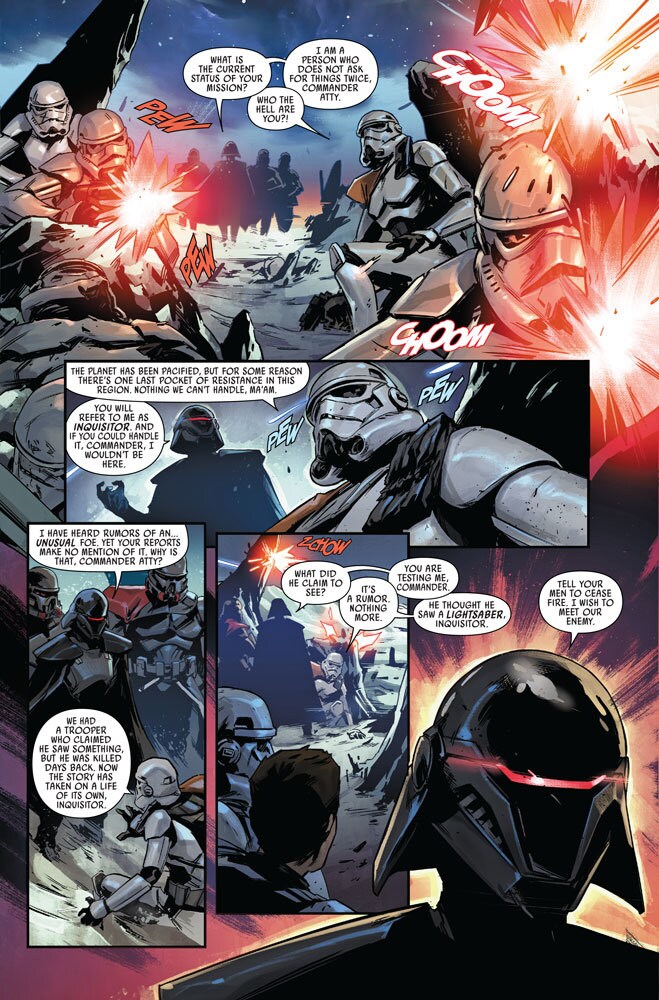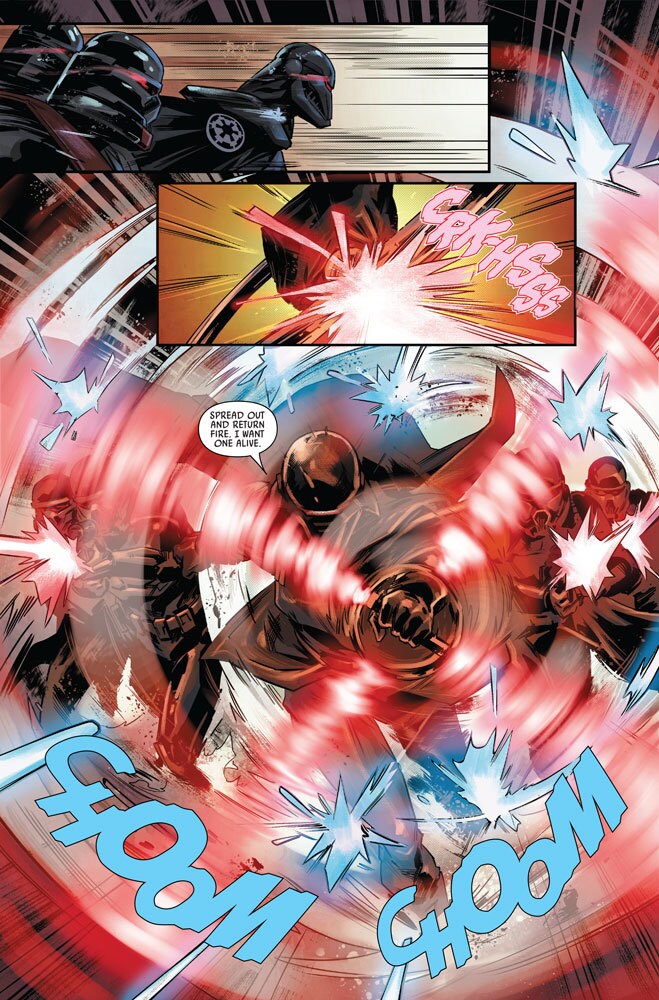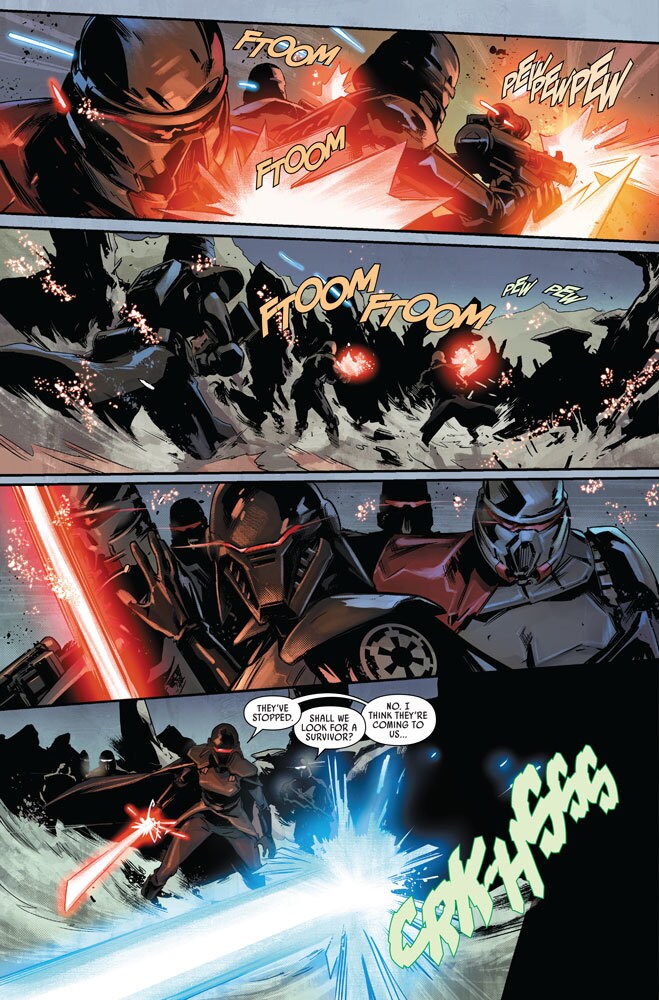 Star Wars Jedi: Fallen Order arrives November 15 on PlayStation 4, Xbox One, and PC, and is available for pre-order.
StarWars.com. All Star Wars, all the time.
Site Tags: #StarWarsBlog #StarWarsJediFallenOrder