Actor and martial artist Diana Lee Inosanto reflects on her upbringing and a fortuitous first viewing of the original Star Wars with her father in 1977.
Magistrate Morgan Elsbeth is the role actor, filmmaker, stuntwoman, and martial artist Diana Lee Inosanto was seemingly born to play. In the second season of The Mandalorian, Inosanto introduced the world to the coldhearted leader of Calodan, going toe-to-toe with a former Jedi in search of the secret information she possessed. It was the first time two female Star Wars characters dueled on-screen in live-action, and a thrilling moment for fans of the carefully choreographed dance of stunt fighting. In this exclusive excerpt from Star Wars Insider #207, which arrives December 14, writer Brandon Wainerdi speaks with Inosanto, the niece and goddaughter of  the legendary Bruce Lee, about her formative years and her recent experience joining the cast of the Disney+ series.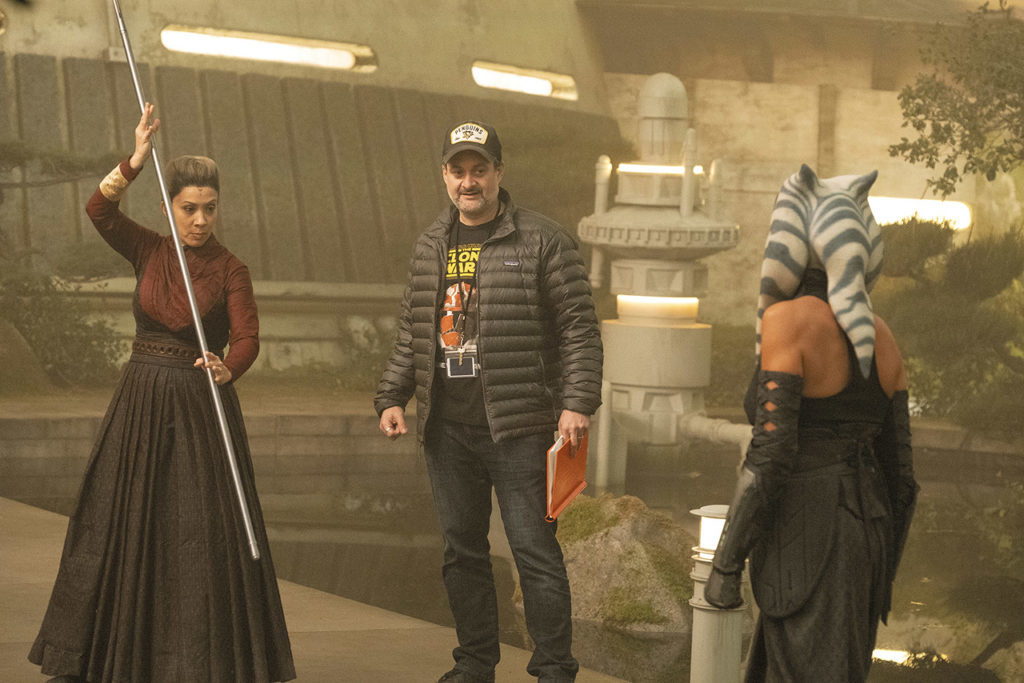 Star Wars Insider: You grew up surrounded by an incredible group of martial artists, actors, and stunt people. What did you learn from them that you are still applying to your career and life?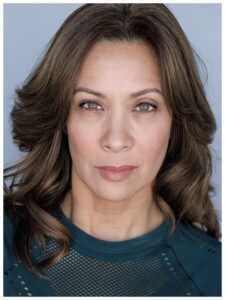 Diana Lee Inosanto: I think the beautiful thing about having your uncle and godfather be Bruce Lee, while also having someone like my father (martial arts expert Dan Inosanto) in the picture, is that they both always stressed the importance of staying grounded. It was always understood to not get carried away with fame, and to just enjoy the journey of whatever is happening. They both also taught me a love of creativity through martial arts. I know people tend to look at martial arts from the perspective of action or pain but, for me, there has always been a philosophical component: it is my ancestry and my heritage.
Star Wars Insider: Exposed to such a wide mix of martial arts, which styles did you initially gravitate towards?
Diana Lee Inosanto: As a child growing up, the arts and philosophy of Jeet Kune Do was always my foundation. That's really what catapulted my martial arts education. My father taught the Japanese and Chinese arts and, before there was ever mixed martial arts, was combining all of those elements. Continuing my godfather's philosophy, he also included French savate and fencing in his school.
Now that I'm older, I tend to really cling to Filipino martial arts. You can then supplement weaponry with those Japanese and Chinese martial arts, and there's a wide spectrum to it. It has weaponry that's flexible, like the spear.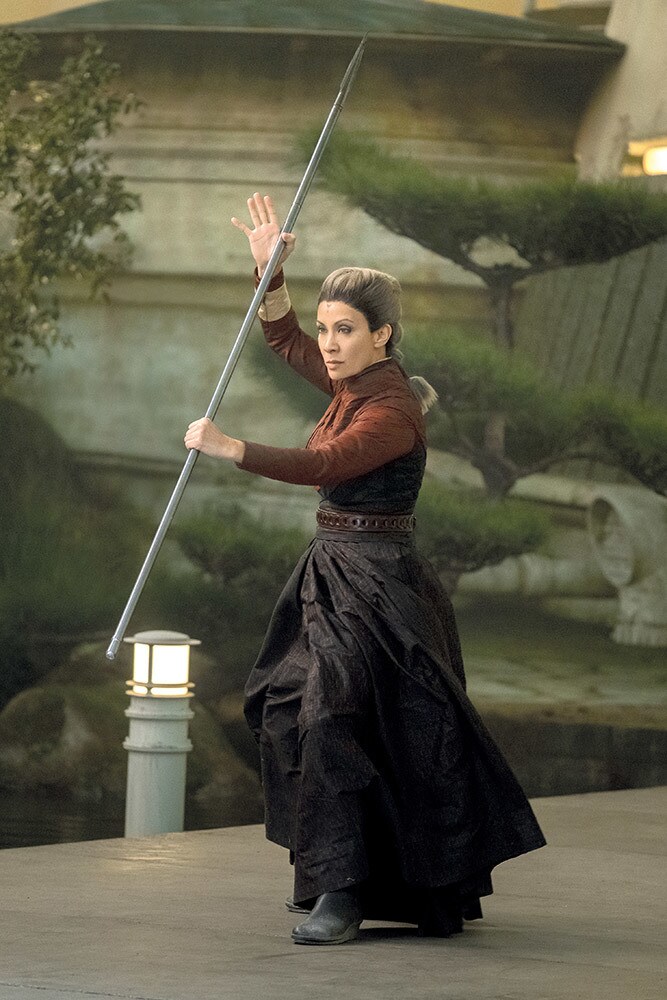 Star Wars Insider: Which must have come in handy when you made The Mandalorian (2019-present). What was your first Star Wars experience?
Diana Lee Inosanto: Oh my gosh, let me tell you! So, it was 1977 and I was in Aspen, Colorado with my father, who was hosting an international martial arts seminar. People had come in from all over the world, just to study with my dad, because he was just starting his role as a global martial arts teacher.
It was a Saturday, everybody had finished the seminar, and there was this new movie with an awesome poster that had just come out, called Star Wars. A group of us went to this small theater and it was packed. Of course, the moment that the music kicked in, the audience went nuts. It was like we were all just part of this orchestra of pure excitement. To this day, I have still never experienced anything like that.
What was beautiful was that, normally, my dad was kind of a cool, reserved martial arts man. But he came out of the theater excitedly telling us, "Can you imagine what kind of fighting you could do with Filipino martial arts and a lightsaber?!" Talk about foreshadowing!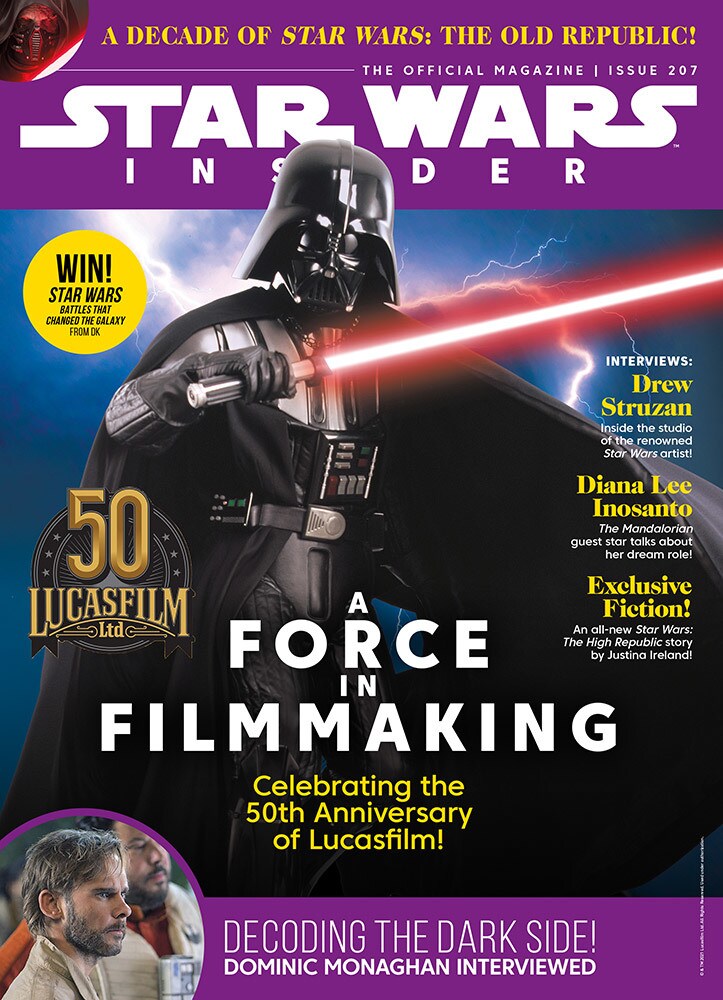 Read the rest of the story in Star Wars Insider #207, and subscribe to Star Wars Insider now for more of the latest news, in-depth articles, and exclusive interviews in every issue!