In this excerpt from issue #206, performance artist Misty Rosas talks about bringing The Mandalorian's fan-favorite Ugnaught to life.
While many characters from The Mandalorian have resonated with Star Wars fans, Kuiil remains particularly beloved. The wise Ugnaught risked everything so that Grogu might live, proving to be as honorable and brave as any Star Wars hero. Nick Nolte voiced Kuiil with an endearingly warm-hearted gruffness, but that's only a fraction of what it took to fully realize the character; performance artist Misty Rosas physically played the role, developing Kuiil's mannerisms and bringing him to life on-screen. In this exclusive excerpt of Star Wars Insider #206, which arrives November 2, writer Amy Richau speaks with Rosas about her experience portraying Kuiil in the Disney+ series.
Star Wars Insider: What was your introduction to the Star Wars saga?
Misty Rosas: Star Wars: A New Hope (1977). I was very young, three to be exact, but I remember the feeling of excitement and anticipation. My whole family packed into the car, and we traveled 26 miles down the Ortega Highway, that's Highway 47, to the drive-in theater in San Juan Capistrano, California. The experience alone was epic! The visual images, the music, and the special effects. It felt BIG! It felt larger than life and I loved it! In fact, I was out in Hollywood one night in the summer of 2018, and I remember saying out loud to my friends, "I want to work on a Star Wars production!" And then a few months later I did!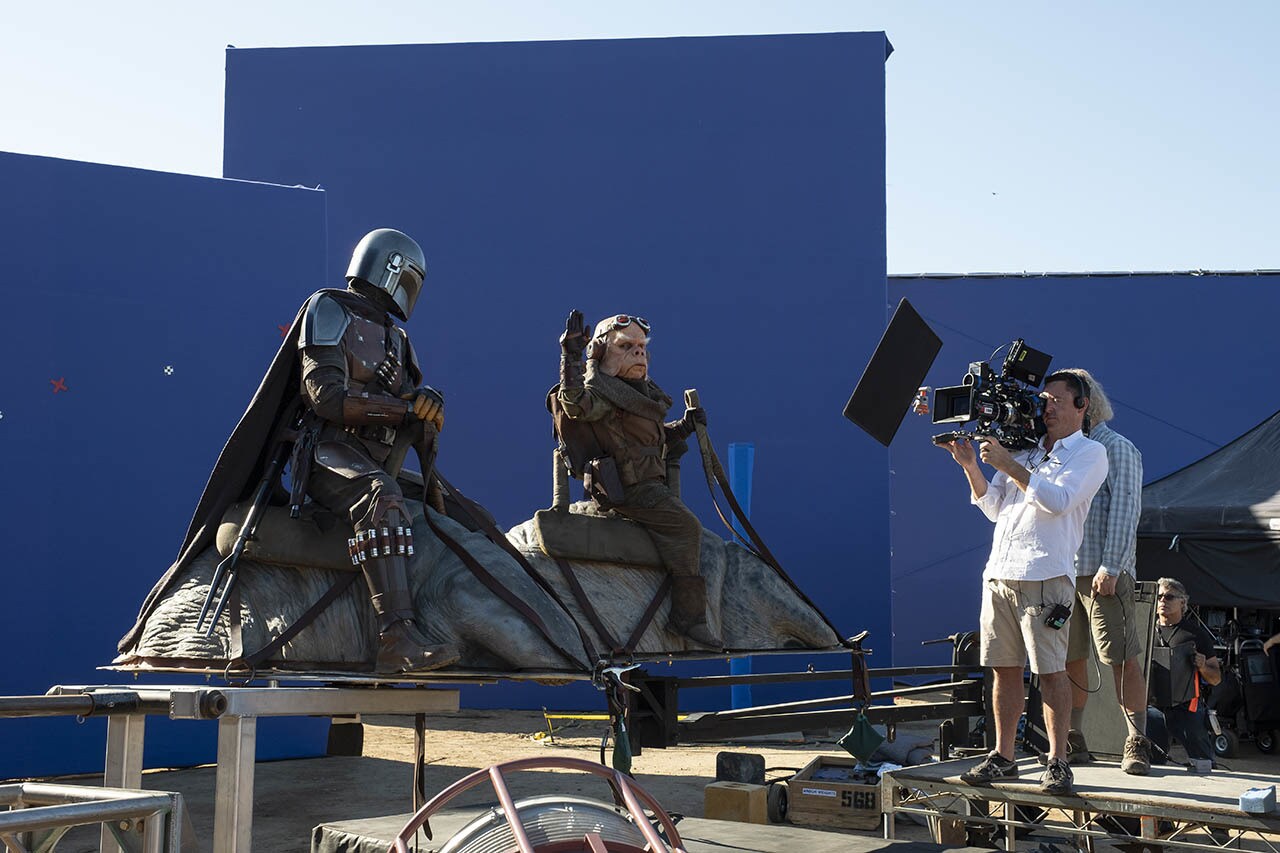 What were you told about Kuiil by the show's creator, Jon Favreau?
Jon Favreau wrote the scripts, and he is brilliant! I understood Kuiil quite well from the dialogue. Dave Filoni was my first director on the show, and it was tremendously helpful to sit down with him and break down our first script. He told me about the plight of the Ugnaughts, and how they were enslaved by the Empire and forced into labor. Kuiil endured a lifetime of indentured servitude in order to win back his freedom. His life had not been easy, but his wisdom and humbleness was born of that life experience.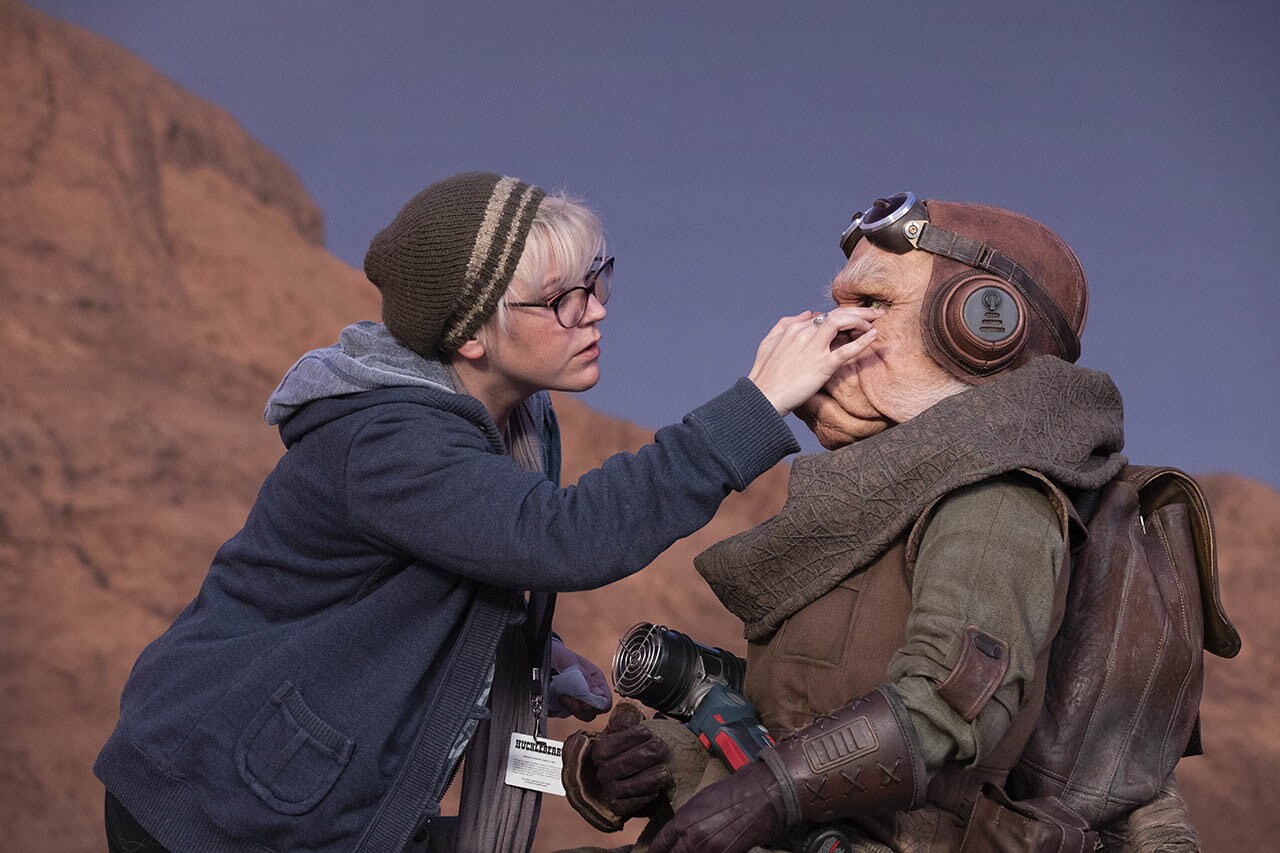 Bringing Kuiil to life was a team effort, with Nick Nolte providing the voice, and Legacy Effects artists controlling the animatronics. Can you talk a bit about how you all worked together?
I was very fortunate to have Nick Nolte's dialogue on set. During rehearsal I would say all of Kuiil's lines, then I would get suited up. I wore an earpiece so I could hear the dialogue. There were speakers on set so the other actors could hear Kuiil's dialogue. After rehearsal I would then coordinate the timing of the dialogue with my puppeteering team. We would discuss and plan subtle, physical cues that I would give them during a scene so they would know when I'd want to say certain lines. It was a very complicated and challenging process.
Our first couple of takes didn't always go very well, but once we all got into a flow, the "mind meld" would manifest and we'd magically co-coordinate and fuse into a single being. It really took four individuals to bring Kuiil to life.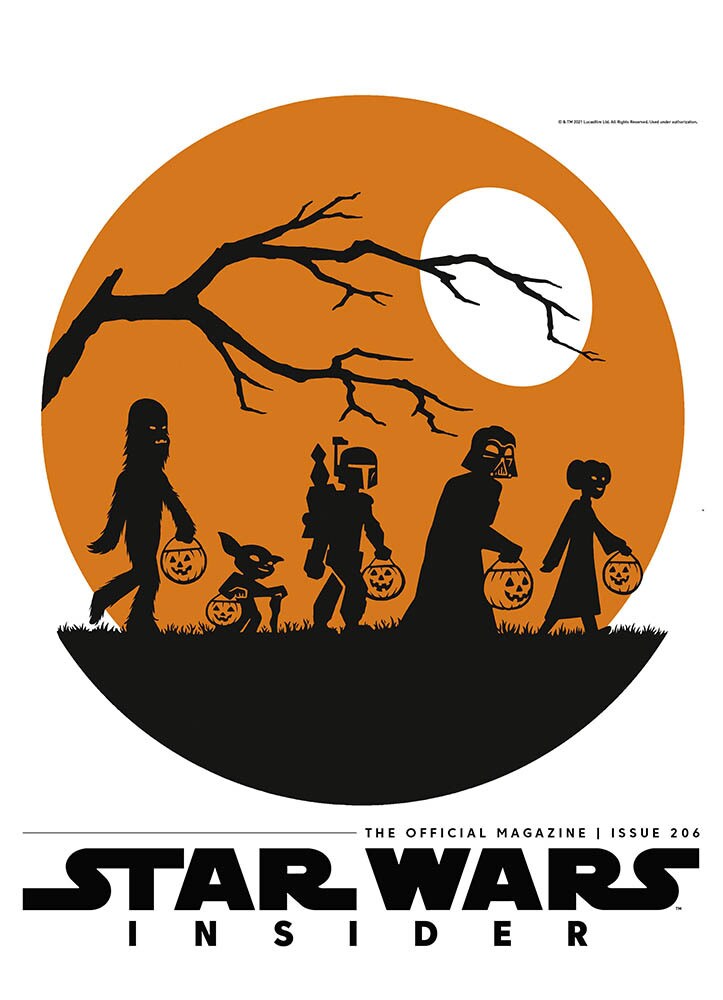 Read the rest of the story in Star Wars Insider #206, and subscribe to Star Wars Insider now for more of the latest news, in-depth articles, and exclusive interviews in every issue!