Prep for your trip to Batuu's famous Black Spire Outpost with this helpful intel.
Bright suns! In case you haven't heard, the all-new land Star Wars: Galaxy's Edge is now open at Disneyland Resort in Anaheim, California, and will open on August 29 at Walt Disney World Resort near Orlando, Florida. If this is your first time going, StarWars.com has seven tips that'll help you save time and get the most out of your visit to the planet Batuu's Black Spire Outpost.
No matter if you're there to help the Resistance survive, assist the First Order in tightening its grip on the galaxy, or just stopping by to pull a heist and make a few credits, you'll be blending in with the locals and having fun in no time with the advice below.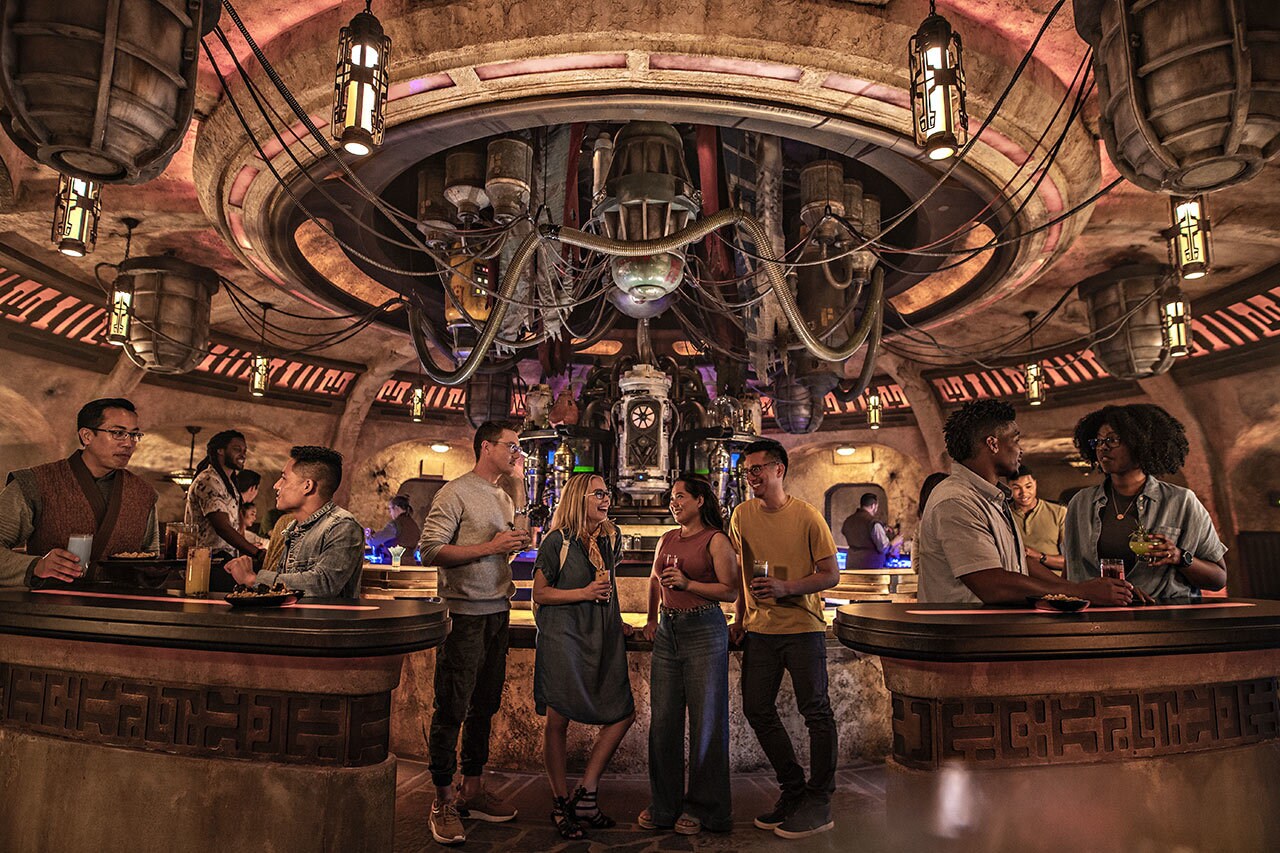 1. Speak the local lingo.
It's always a good idea to learn about the local culture when you travel to a new country, and it's no different when you step onto Batuu. Luckily for you, Batuuans speak Galactic Basic, so you'll have no problem conversing with anyone you meet in the marketplace or in the cantina. That said, you'll find these local greetings useful:

"Bright suns!" ("Good day!")
"Rising moons." ("Good evening/night.")
"May the Spires keep you." (Said when parting ways; a formal goodbye.)
"'Til the Spire!!" (Said when parting ways; a casual goodbye.)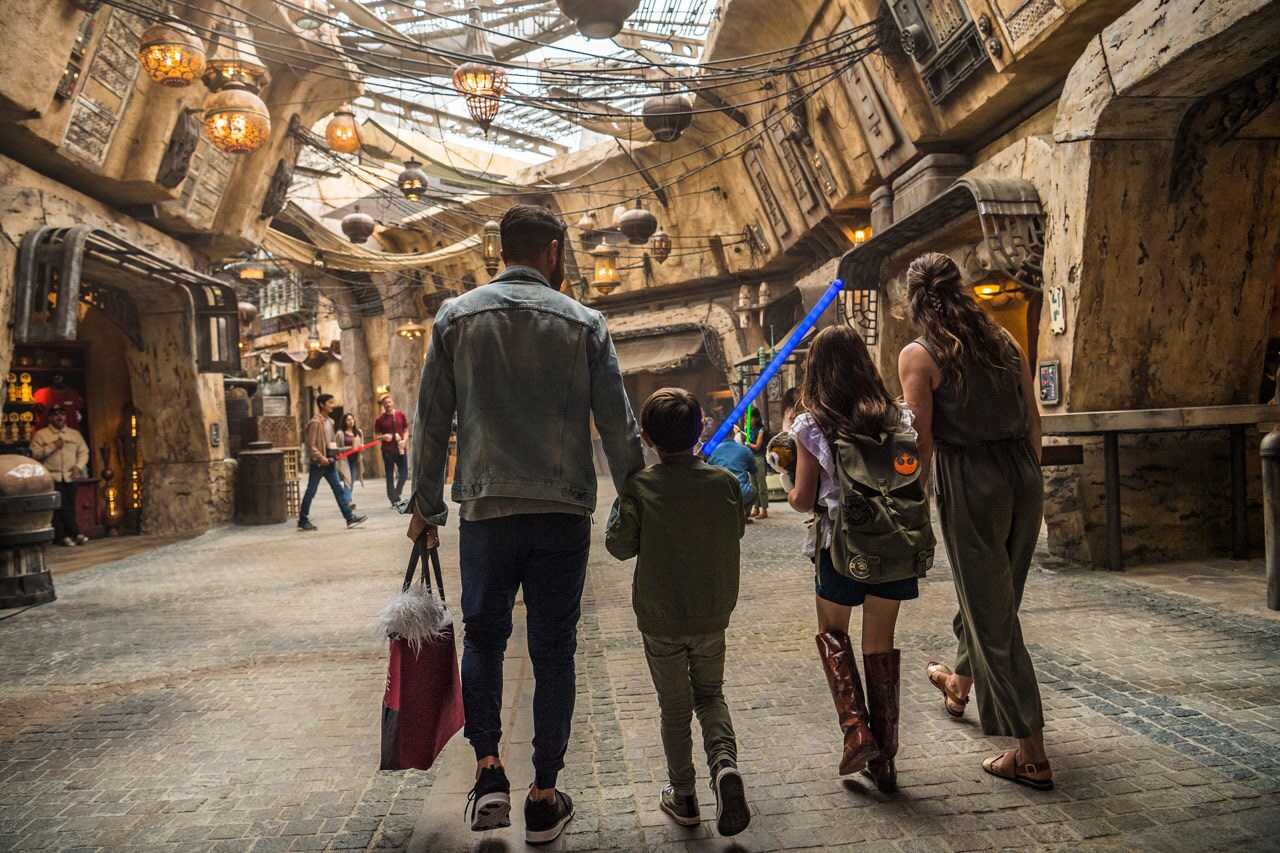 2. Come with appropriate accessories.
Even though Batuu is a place where a lot of action takes place, rest assured that you'll be safe without your trusty blaster. Any prop weapon with a trigger or belt is prohibited. Lightsabers are permitted in Black Spire Outpost, just make sure they're properly put away when you go on attractions and use common sense when around crowds of people.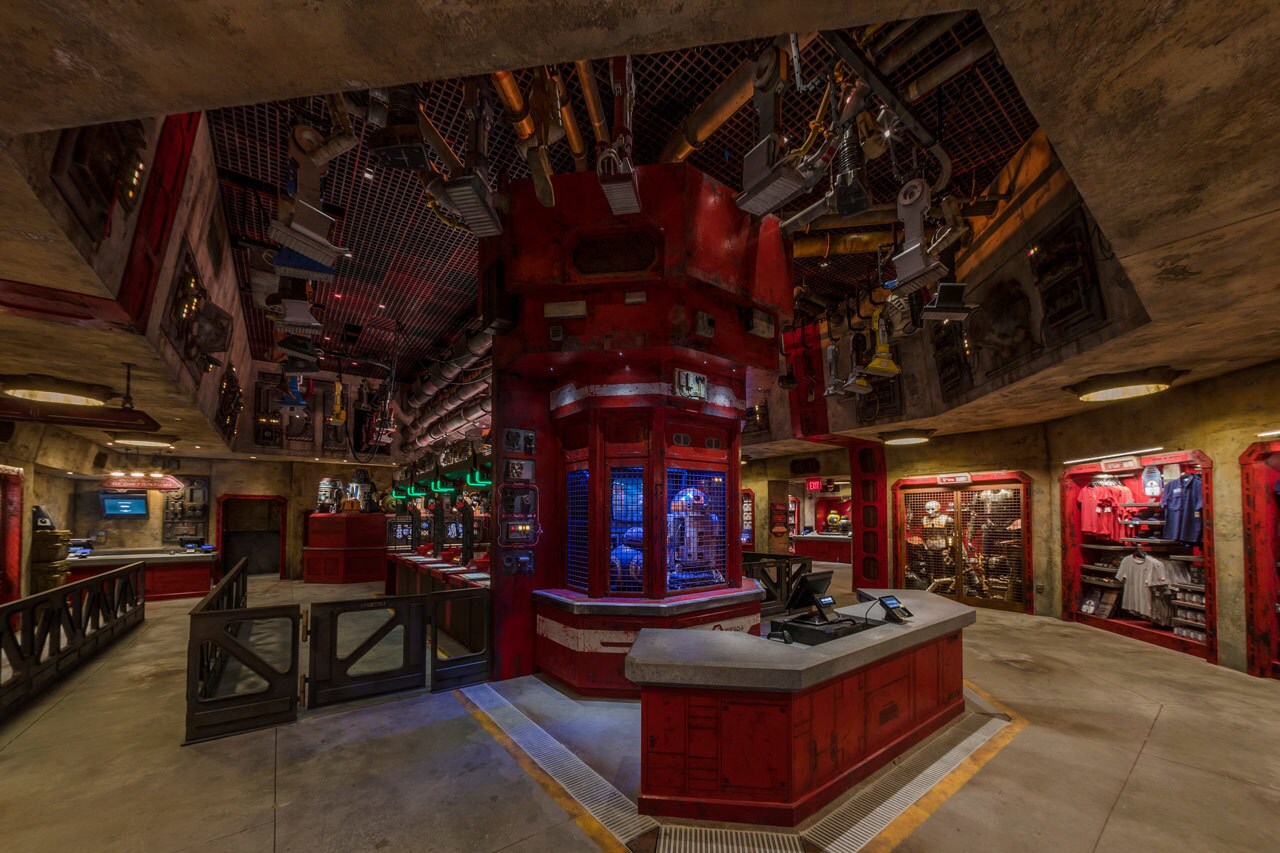 3. Keep an eye on your droids.
You'll have a blast building your very own custom droid -- BB- or R-series -- at Droid Depot, but be careful with your new robot pal when exploring. It's best to carry or stow droids rather than let them roam free. Note that the Droid Depot is a paid experience, and reservations may be required.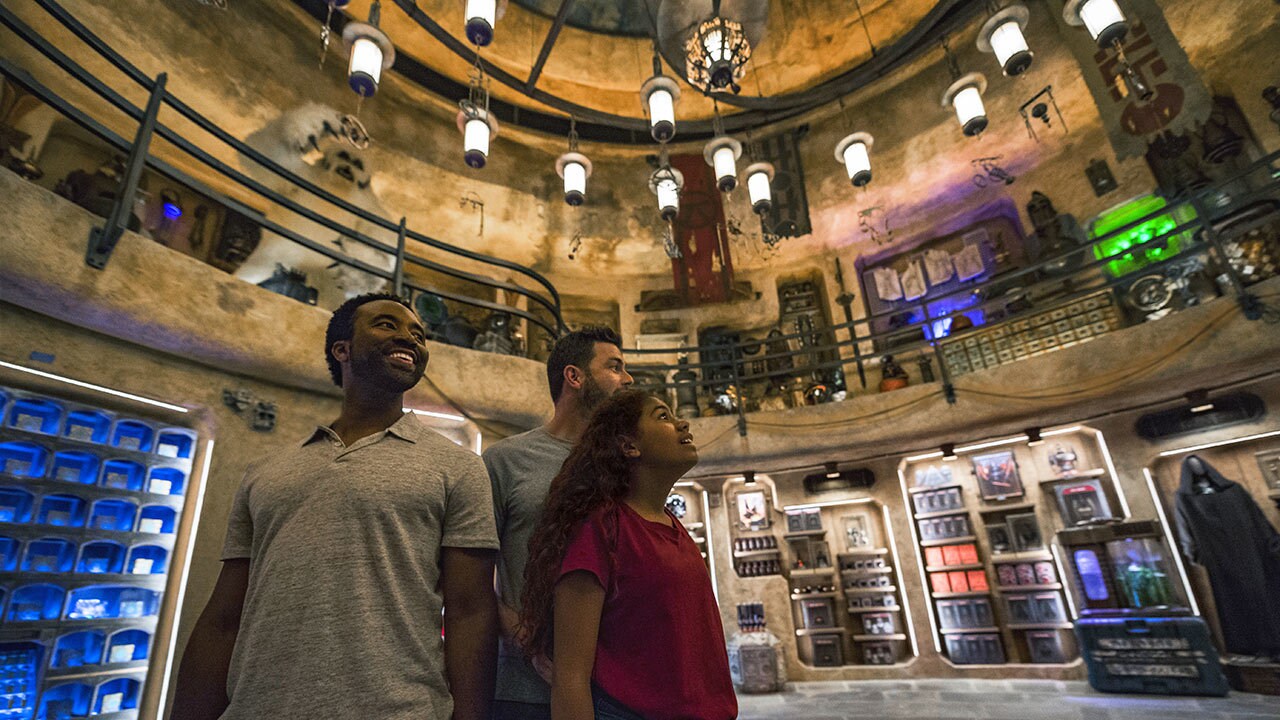 4. Dress for the occasion.
The warm climate on Batuu dictates that natives wear comfortable, breathable outfits that are as practical as they are attractive. As an off-worlder, you're more than welcome to mimic local fashion in order to be comfortable, just as long as you can't be mistaken for a local yourself.
But there are certain rules that you might want to know about: only younglings under 14 can dress in replica costumes of galactic heroes. Grown-ups are welcome to dress in outfits inspired by heroes or villains of legend (This is commonly referred to as "Disneybounding" by visitors), but nothing that looks too convincing. Furthermore, full masks and Jedi robes (even those purchased from the marketplace stalls) are prohibited from being worn in the land.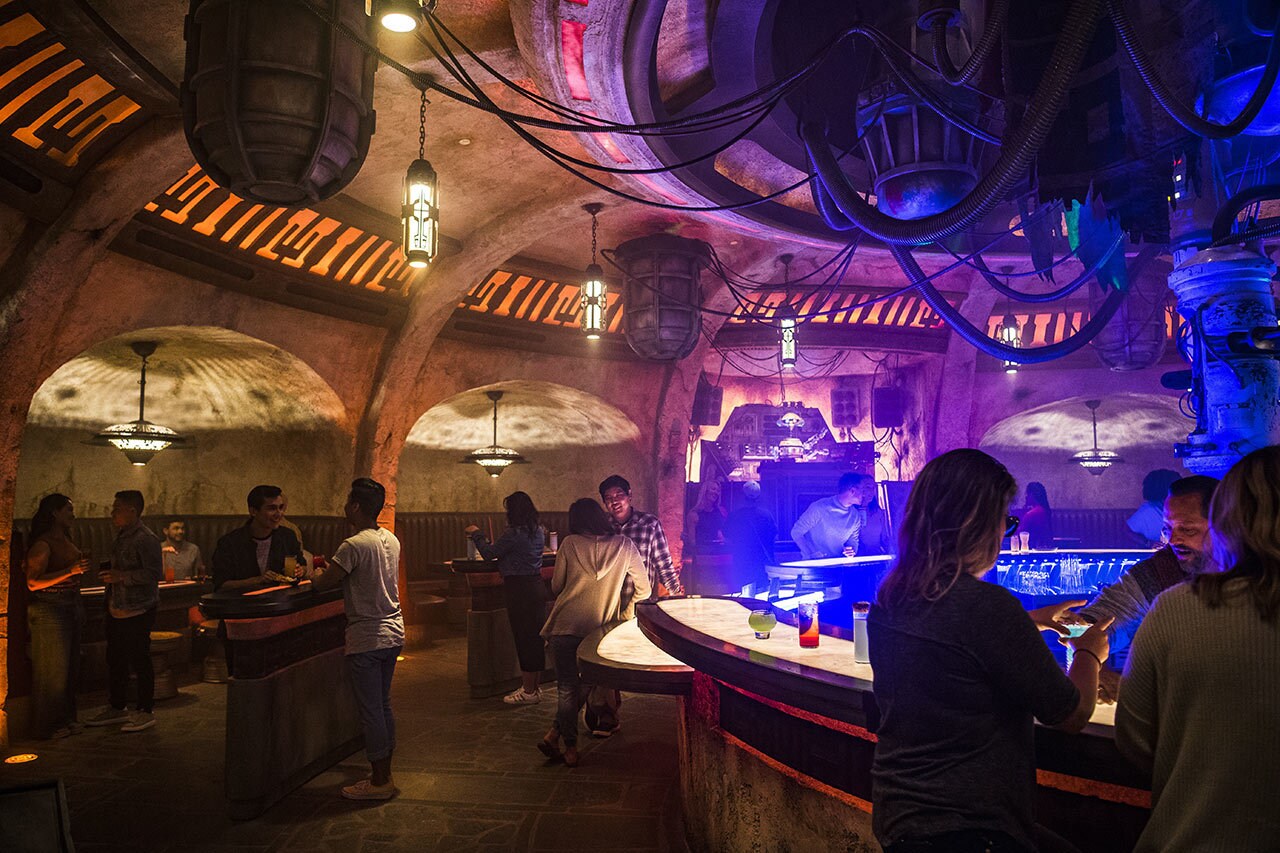 5. Make reservations!
Travelers who have been granted landing clearance to Black Spire Outpost have already discovered that Oga's Cantina, Savi's Workshop - Hand-built Lightsabers, and Droid Depot are popular spots. That's why it's highly encouraged to make reservations. At Disneyland Resort, you can make reservations for all three locations starting 14 days in advance of your arrival, or at 7 a.m. the morning of your visit on the Disneyland website or on the Disneyland app. Once open at Walt Disney World Resort, you can make reservations for Oga's Cantina up to 180 days in advance. Trust us -- it's worth waking up a little early and firing up your datapad just to hear DJ R-3X's latest set while sipping on the wildest drinks from here to the Chiss Ascendency, crafting your Jedi weapon, or building a droid pal.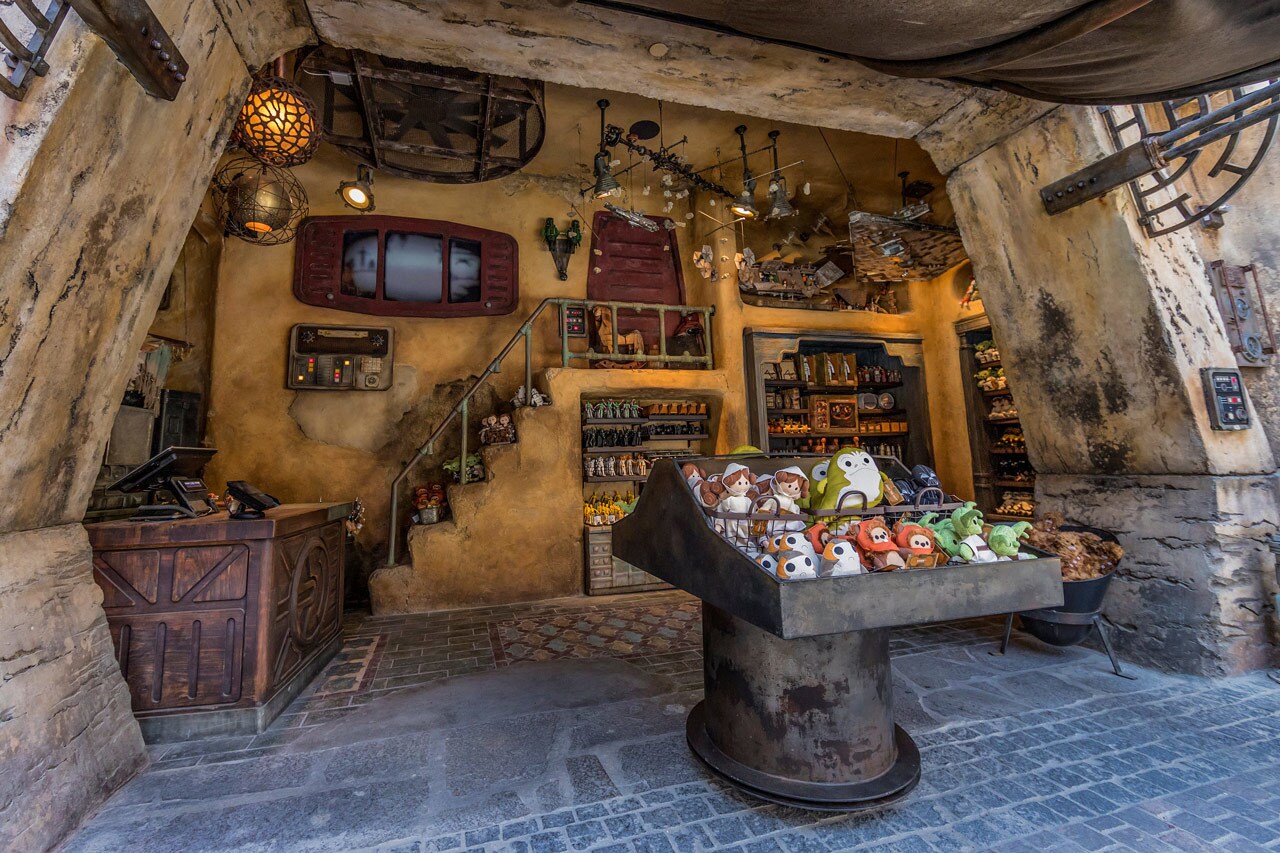 6. You can exchange Earthly currency for "something more real."
While vendors and shopkeepers in Black Spire gladly accept off-world currencies, you can also exchange your money for Batuuan Spira. You can transfer funds from your account to an authentic metal Spira, for a minimum of $100, which can be used wherever you go on Batuu. Just scan it on the register's datapad at checkout and you're shopping like a real Batuuan.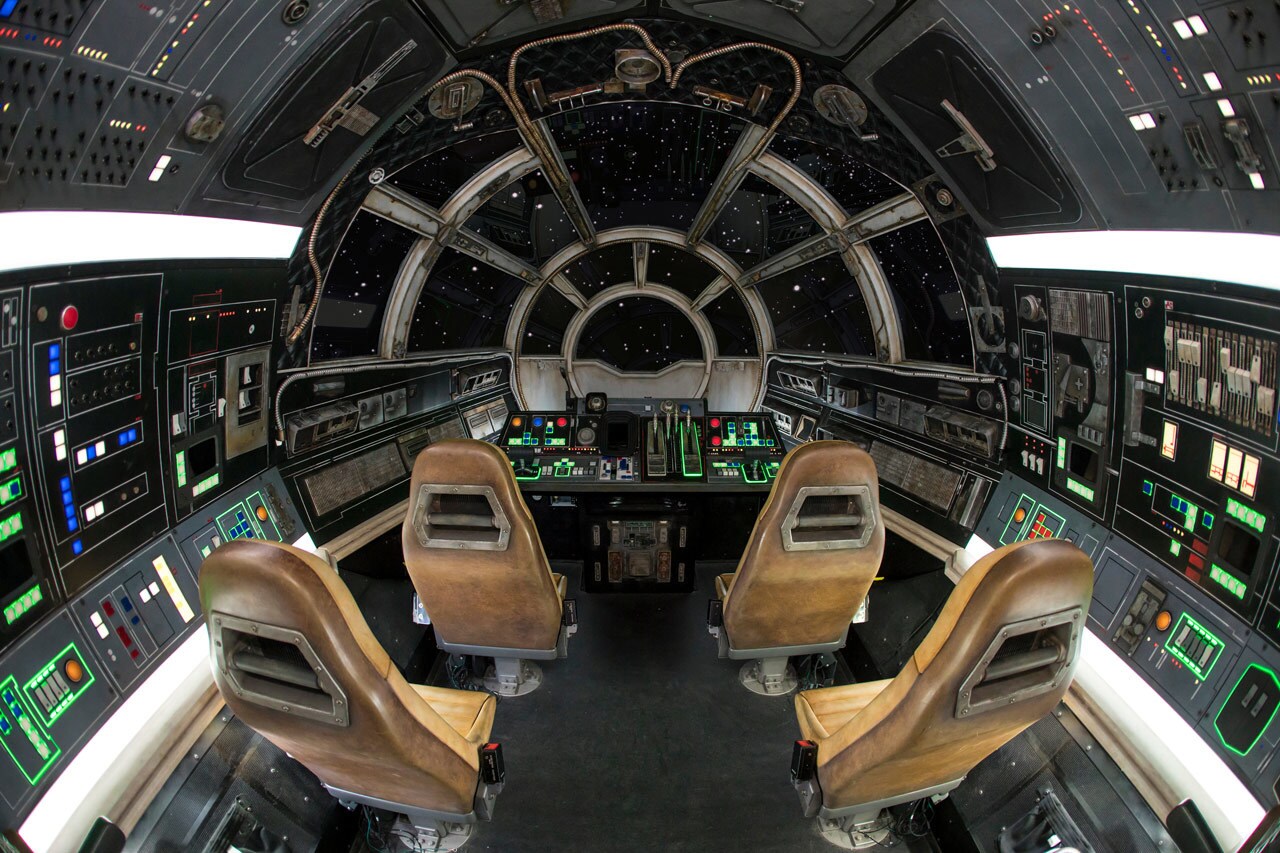 7. Fly the Falcon…solo.
Hondo Ohnaka's looking for crews to fly the Millennium Falcon, with no prior experience required. That means you'll probably need to queue up behind a bunch of other recruits looking to try their hand at shipping *ahem* legitimate salvage and cargo *ahem*. Thankfully, if you're by yourself, you can get in a special line -- just look for the "Single Rider" sign when heading over to Millennium Falcon: Smugglers Run. Whenever Hondo's helpers have a single seat open in the cockpit, you'll get assigned to a mission.
Star Wars: Galaxy's Edge at Disneyland® Resort is now open. Star Wars: Galaxy's Edge will open at Disney's Hollywood Studios in Florida on August 29.
Brendan Nystedt was very afraid of Darth Vader hiding under his bed when he was five years old. Please follow him on Twitter @bnystedt!
Site tags: #StarWarsBlog