To celebrate Star Wars Reads this month, download the Star Wars YA novel from October 5 - 9.
On the edge of the galaxy so much can go wrong.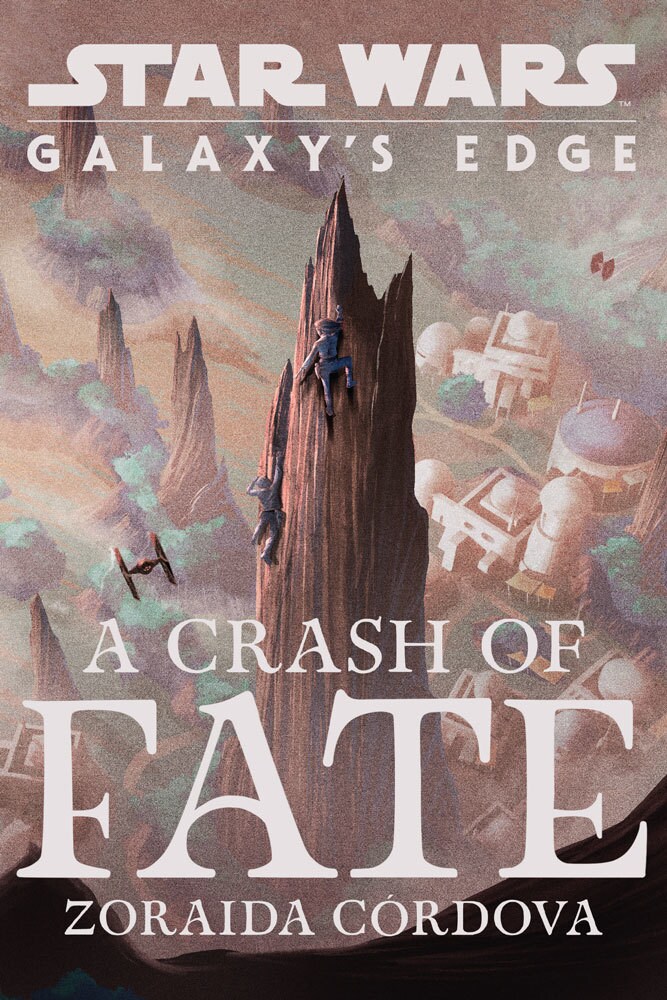 In celebration of Star Wars Reads this month, Zoraida Córdova's A Crash of Fate will be available as a free download (for USA residents only) from October 5 – 9. In the young adult novel set in the world of Star Wars: Galaxy's Edge, childhood friends Izzy and Jules haven't seen each other for 13 years. But when Izzy is hired to deliver a mysterious parcel to Black Spire Outpost, she runs smack into the one person who still means something to her after all this time: Jules. When the job goes wrong, the two friends find themselves on the run and fighting to stay alive…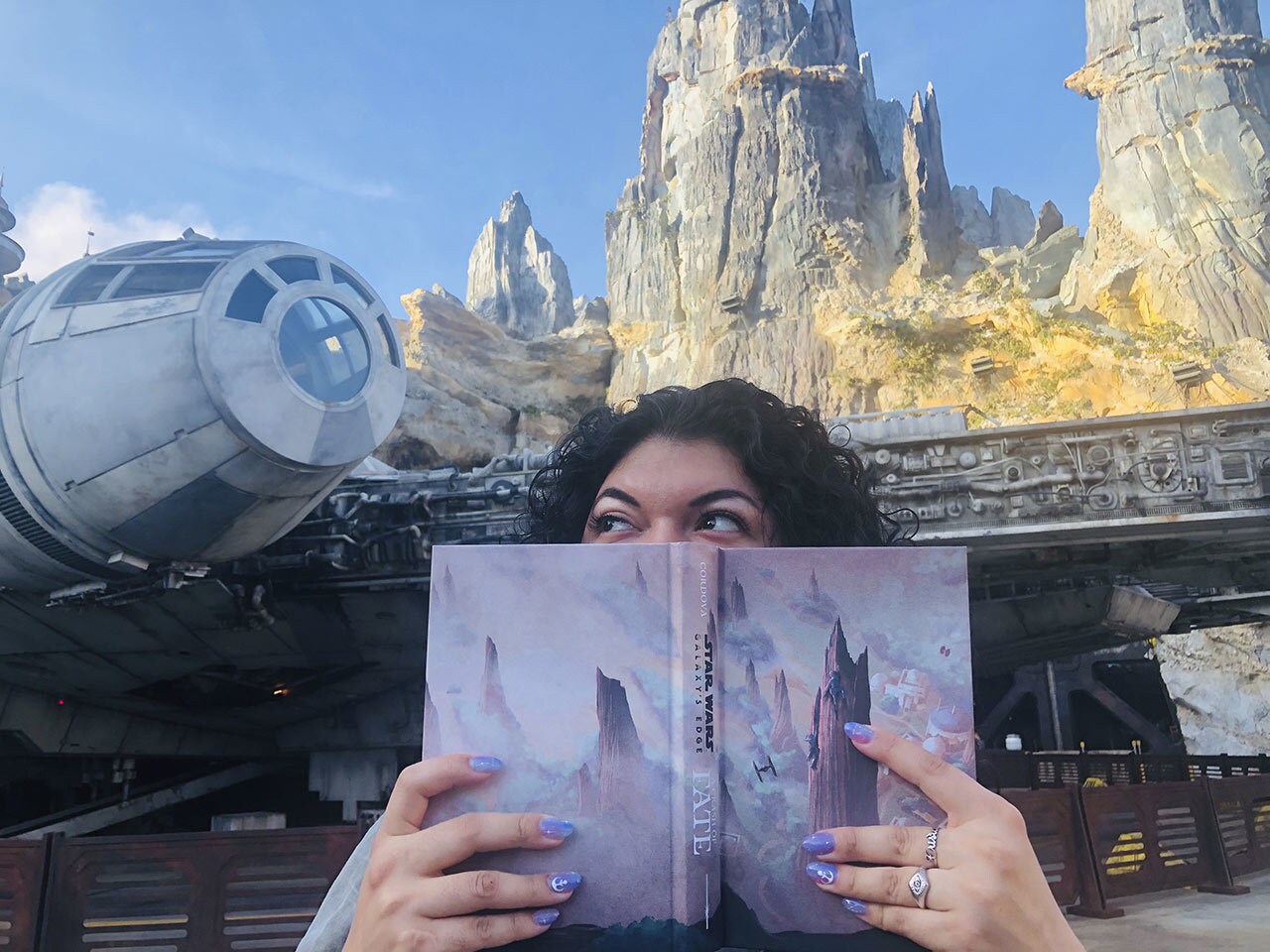 Córdova wrote the book before she'd ever stepped foot inside the real-life themed-land at Disneyland Resort and Walt Disney World Resort. "I will never forget walking into Galaxy's Edge and knowing instantly that I was in the Batuu I'd spent months imagining," she says. "The market stalls, Oga's Cantina, the docking bays, the stormtroopers, and the Millennium Falcon. Turning a corner to find the Falcon there was glorious. I felt like I was tracing the steps that Izzy and Jules might have taken. Eating the same food and drinking a Fuzzy Tauntaun while boppin' along to DJ Rex. Black Spire Outpost feels like one big party, and after spending so much time there with my characters, a small part of it felt like coming home."
It's those smaller
Star Wars
stories that really capture Córdova's curiosity, and she hopes other readers who enjoy seeing how the regular denizens of a galaxy far, far away spend their time will pick up her book. "Reading in the
Star Wars
universe makes the galaxy feel so much bigger," she says. "I love the Skywalkers, don't get me wrong, but I also love reading about regular people like Thane and Ciena from Claudia Gray's 
Lost Stars
. Each 
incredibly 
interconnected Easter egg ties everything together and keeps expanding the galaxy for the better, like the beautiful, small moments we don't always get in TV and film: Rey having a chat with Leia or Poe helping Finn get ready for his first ball." Both of those scenes are from 
Resistance Reborn 
by Rebecca Roanhorse.
"There are so many things to love about Star Wars. Scoundrels. Jedi. Ewoks. PORGS. But my favorite aspects have always been the humor, the underlying love stories, and the exploration of outposts on dusty planets that feel like the wild west in space. If you love those things, too, then A Crash of Fate might be right for you."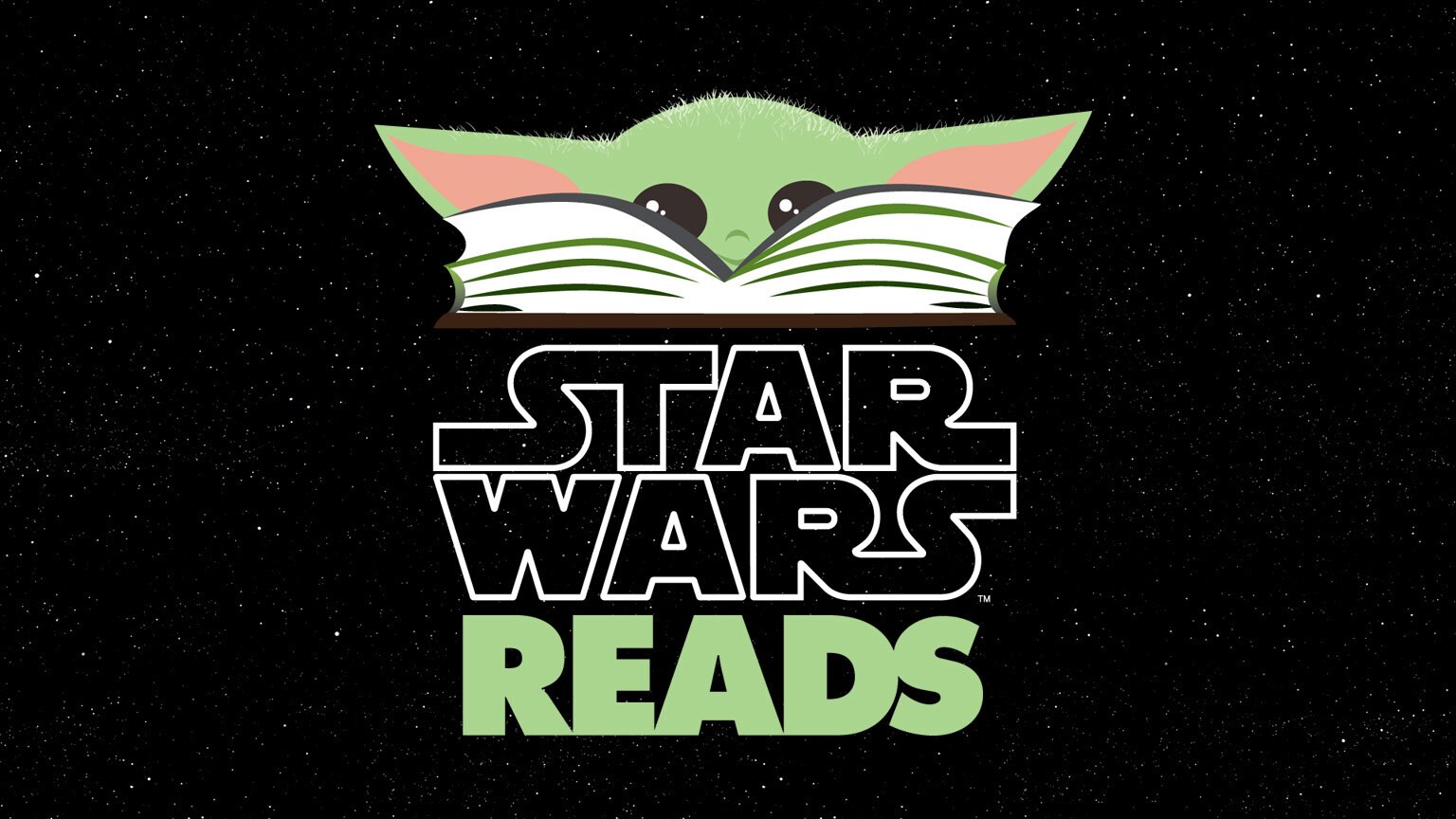 Learn more about Star Wars Reads!
StarWars.com. All Star Wars, all the time.
Site tags: #StarWarsBlog