UNICEF Kid Power is a movement powered by kids and created to help end global malnutrition. Built for a new generation of global citizens, the U.S. Fund for UNICEF is using the world's first Wearable-For-Good to get kids moving and help save the lives of their peers in developing countries. By becoming a Force for Change with UNICEF Kid Power, kids get more active so that children around the world can grow up healthy.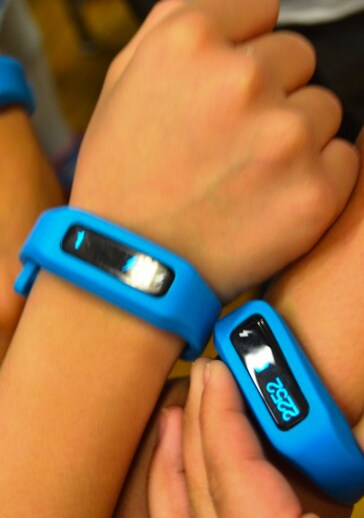 How does it work? Kids wear UNICEF Kid Power Bands, which measure their movement and unlock Kid Power Points – the more they move, the more points they earn. Kid Power Points are converted to funding by partners, and funds are used by UNICEF to deliver packets of therapeutic food to malnourished children around the world.
UNICEF Kid Power puts children first, empowering people everywhere to become a Force for Change in their own lives and for communities around the world. 
Whether you are drawn to the dark side or the light side, you can now purchase your Star Wars: Force for Change UNICEF Kid Power bands on Target.com.
Site tags: #StarWarsBlog, #ForceForChange