These innovative inventors are working to make a difference in our galaxy.
The winners of the 11th annual FIRST® Global Innovation Awards powered by Star Wars: Force for Change are true rebel heroes.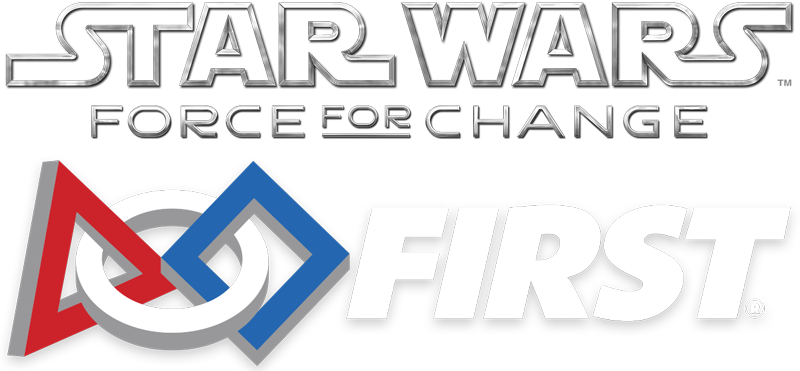 In this year's sports and fitness-themed season, Disney and Lucasfilm teamed-up once again with FIRST (For Inspiration and Recognition of Science and Technology), a robotics community, to inspire the next generation of diverse creators, thinkers and leaders. Participants around the world explored what it means to be forces for change and revolutionize the way we play and move so people of all abilities and skill levels can participate.
The Global Innovation Awards was the culmination of months of work leading up to this goal where 60 teams of young students, ages 9-18,  from 11 countries came together for a three-day virtual event in June to present their ideas for real solutions to real-world problems, culminating in an award ceremony broadcast to a global audience of peers, sponsors, and industry leaders. During the online event, teams participated in workshops with industry leaders and expert mentors designed to develop knowledge and skill sets in intellectual property, entrepreneurship, design thinking, product development and implementation, and marketing. They also got an up-close look behind the scenes of Star Wars: Rise of the Resistance with the help of Disney Imagineers.
Divided into their programs, the 60 teams of students hailed from the US, Brazil, India, Israel, Tunisia, Canada, and other locations around the world. They each developed solutions to help people of all ages and abilities become more active and fit through play and movement. During the event, their projects were judged based on criteria including design, business model, implementation, and impact.
Top honors were awarded to these teams for their incredible ideas: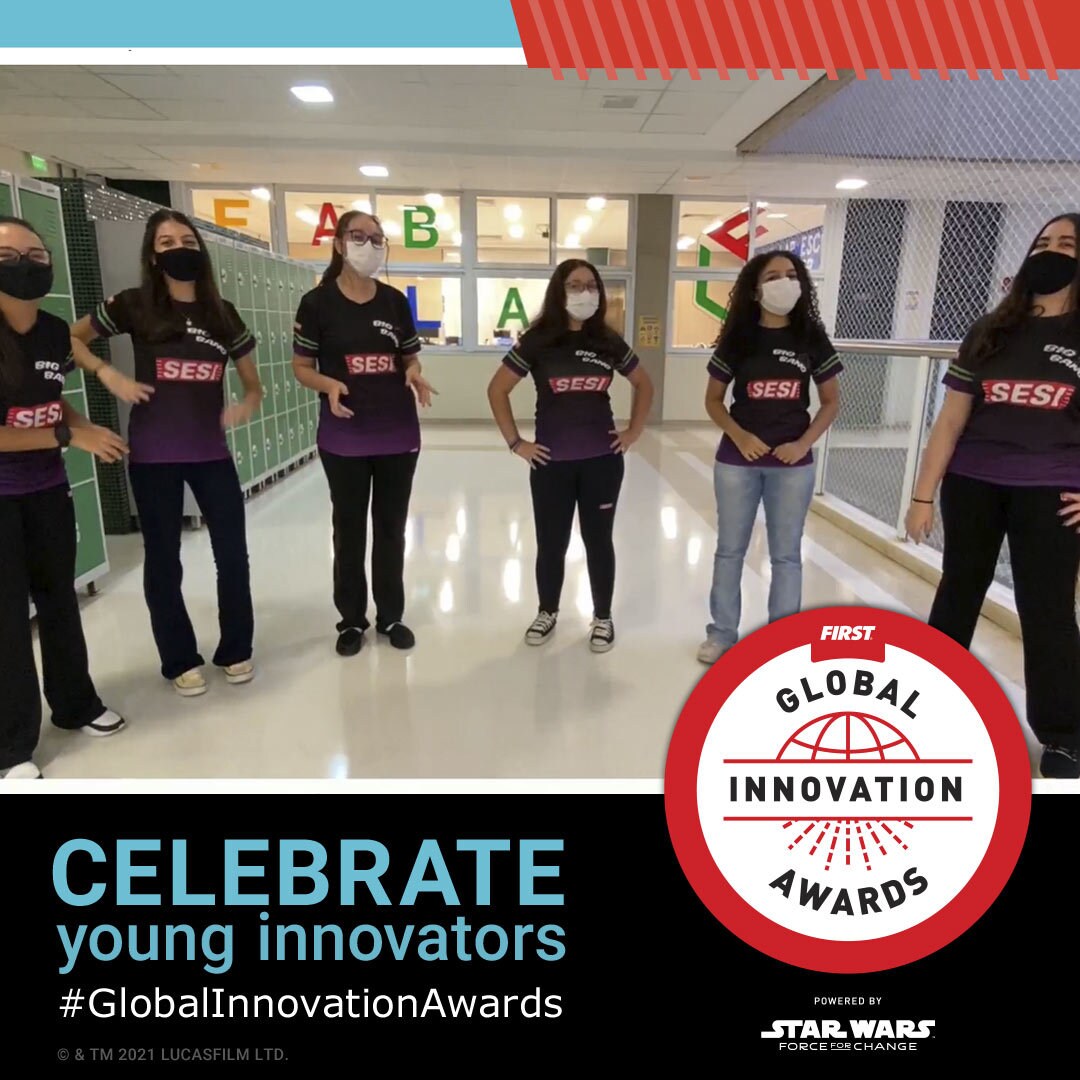 FIRST® LEGO® League (for Grades 4-8)
Winner: FIGLOVE by Team "SESI Big Bang"
Team: The eight-member team is from SESI-SP School in Birigui Town, Brazil. SESI Big Bang's goal is to make the world a better place by solving daily problems with scientific and innovative projects.
Project: FIGLOVE is a vibrating strip placed in the palm of the hand that reduces pain during exercise. This innovation, which uses a system of LEDs and a Piezo Ceramics wafer, is especially beneficial to people with fibromyalgia. It allows them to stay active for longer periods of time, which in turn helps reduce their symptoms.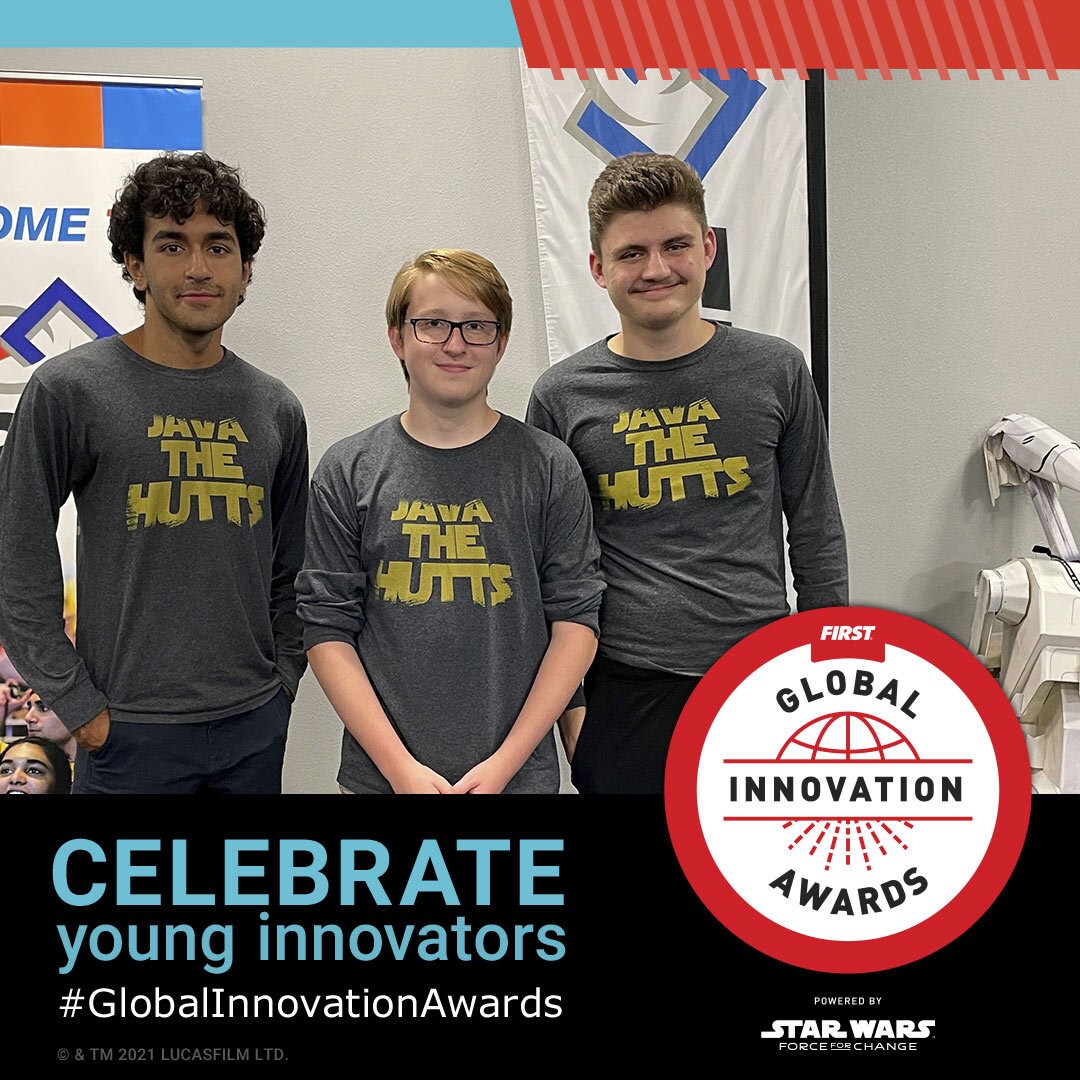 FIRST® Tech Challenge  (for Grades 7-12)
Winner: PATHWAYS Mobility Tool for the Visually Impaired by Team 14725, "Java the Hutts"
Team: Three high school students from Fort Meyers, Florida make up Java the Hutts. They pride themselves on using the small size of the team as an advantage, mastering each specific interest and communicating with each other easily. Their goals are spreading awareness of robotics and getting more students involved with FIRST.
Project: Noting the lack of tools for the visually impaired, this team developed PATHWAYS. It's an ultra-wideband (UWB) detector device with an integrated vibration motor module. When attached to the user's cane, it automatically runs software that scans for UWB beacons. PATHWAYS uses the detector built into the device to form a virtual boundary and a safe path.
FIRST® Robotics Competition (for Grades 9-12)
Winner: Walk Assistant by Team 5553, "Robo'Lyon"
Team: Seven high school students from Rhone, France comprise Robo'Lyon. Parkinson's Disease affects each team member in some way, making this project particularly motivating for the group.
Project: The Walk Assistant aims to provide a hands-free solution for patients suffering from Parkinson's Disease who develop a symptom of "freezing," described as sudden immobility that can last a few seconds or a few minutes. The lightweight device is designed to attach to a belt as it helps the wearer regain mobility without the use of a cane.
Be sure to take a look at the full list of winners, including the Community Choice Award Winners! Disney and Lucasfilm are proud of these young innovators and their work in becoming a true Force for Change.
Kelly Knox writes features and DIYs for StarWars.com. Her writing can also be seen on Marvel, DC Comics, IGN, and more. Follow her on Twitter at @kelly_knox to talk Star Wars, games, and crafts.
Site tags: #StarWarsBlog, #ForceForChange