Get to know a fan who would love to drive one of the Empire's most powerful vehicles.
"It feels long overdue to have Celebration here in Chicago," Star Wars fan and Chicago native Montie Garcia told StarWars.com in April. "It's a great city and we have a lot to offer."
Like many of us, Montie's Star Wars fandom stretches back to childhood and hasn't waned with time. "I'll never forget going to see Revenge of the Sith and watching the moment when the mask is put on Darth Vader for the first time," he says.
At Celebration Chicago, Montie had the chance to make another Star Wars memory when actor Sam Witwer (voice of Darth Maul in Star Wars animated series and Solo: A Star Wars Story) visited the Rancho Obi-Wan booth where he was working as a volunteer. "I actually got to meet him right here!" Montie explained with joy in the midst of the exhibit display.
Of course, Star Wars fans come from everywhere, and for Montie that's one of the best things about this fandom. "No matter where you are, you will always find a Star Wars fan," he says. "I met someone wearing a T-shirt at the Trevi Fountain in Rome. In Greece I found someone with a Star Wars hat at the Parthenon. And back here in the United States I'm always seeing decals on cars. We represent the whole world. No one can stop the Force once it's in your blood."
An active volunteer in his own community in Chicago, Montie helps put on charity events, sometimes even with a Star Wars theme. He's also been inspired by fellow fans like the proud members of the 501st Legion costuming club. "I remember the first time I heard of the 501st back in 2002," he explains. "It was amazing to see a group of fans like myself doing good for the community." In recognition of his own charitable work, Montie was made an honorary member of the Midwest Garrison.
Star Wars fans are a worldwide family. Gatherings like Celebration are an opportunity to pick up where old friendships left off and to start entirely new ones. "The one thing we have in common is Star Wars," says Montie. "It's all about the stories we share with each other, from our first experiences to right here today." In short, to Montie, Star Wars means "friends and family."
---
The StarWars.com Fan Spotlight Q&A
What's your favorite Star Wars memory?
Montie: There are too many! I don't know what to choose. I can still remember going to see the original film with my mom and my brother at the Milford Theater that used to be here in Chicago. And even just this weekend at Celebration, I had the chance to meet actor Sam Witwer, which was very special.
Given the choice, would you join the Resistance or First Order?
Montie: First Order. That's it.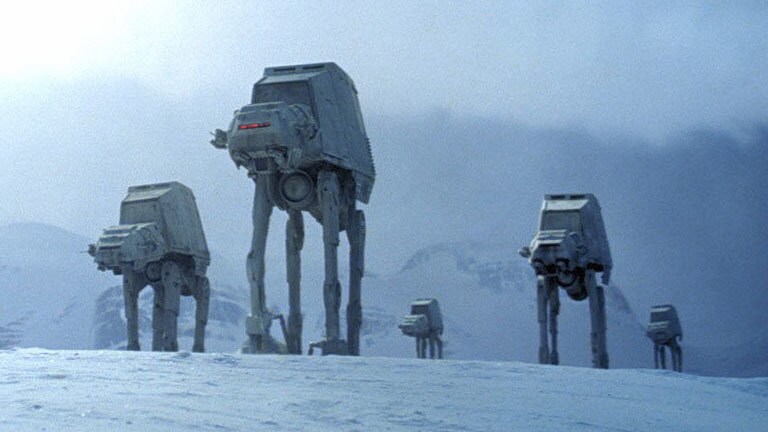 If you could drive a Star Wars vehicle, which would it be?
Montie: The AT-AT would be fun. It'd be great to stomp around in one of those things!
Which Star Wars character would you want as a roommate?
Montie: I don't know if I could have a roommate. But I could probably be a neighbor with someone in the Star Wars galaxy. I think I'd choose Anakin Skywalker. And it'd have to be Anakin from Episode III. That'd be real interesting! What's going on next door? I'd have to keep an eye out!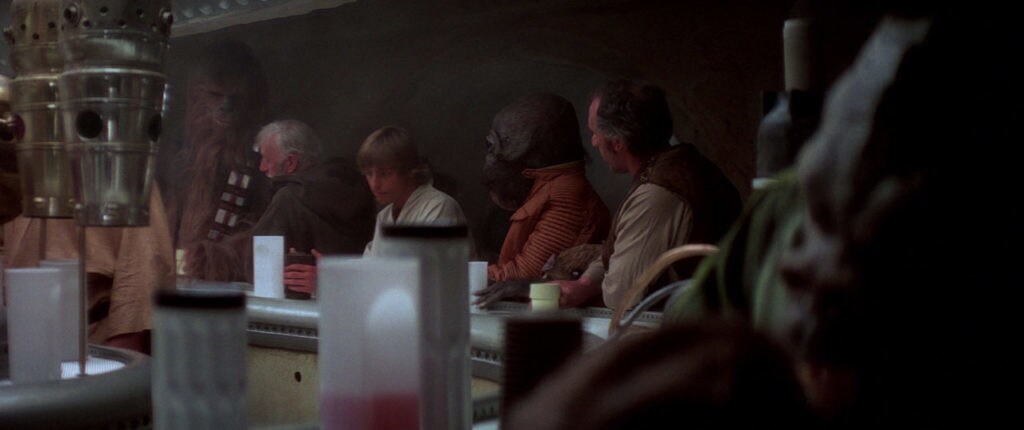 If you could take any job in the Star Wars galaxy, which would it be?
Montie: I want to be the bartender at the Mos Eisley cantina. I like to people watch, and that's the best place to see all sorts of different characters.
Lucas O. Seastrom is a publicity writer at Lucasfilm. He grew up on a farm in California's Central Valley and is a lifelong Star Wars and Indiana Jones fan.
Site tags: #StarWarsBlog, #FanInterviews