Meet the creative cosplayer who takes Star Wars costumes to a whole other galaxy.
StarWars.com is shining a light on those who truly give the saga its power: the fans. In the StarWars.com Fan Spotlight, we're honored to tell their stories.
Like many of us, Rachel Maksy became a fan of the galaxy far, far away as a kid. She started dressing up as one of her favorite Star Wars heroines one fateful Halloween night -- and she hasn't stopped since, now putting her skills as an award-winning makeup artist and self-taught seamstress into crafting unforgettable Star Wars cosplay.
Rachel most often cosplays as Princess Leia, she tells StarWars.com. "Carrie Fisher is a huge inspiration and I just find Leia to be super tough and sassy," she says. "I have done a couple makeup tests for Padmé and Rey, with plans to make Padmé's full Naboo battle outfit."
If you've ever wondered what Princess Leia might have looked like a long time ago in our own galaxy, Rachel has the answer. In her ingenious project "But Make It Vintage: Princess Leia," Rachel used a historic sewing pattern to bring a vintage vision of Leia to life. Whether she's carefully constructing a screen-accurate look or putting a new spin on a classic costume, Rachel loves the entire process of creating cosplay.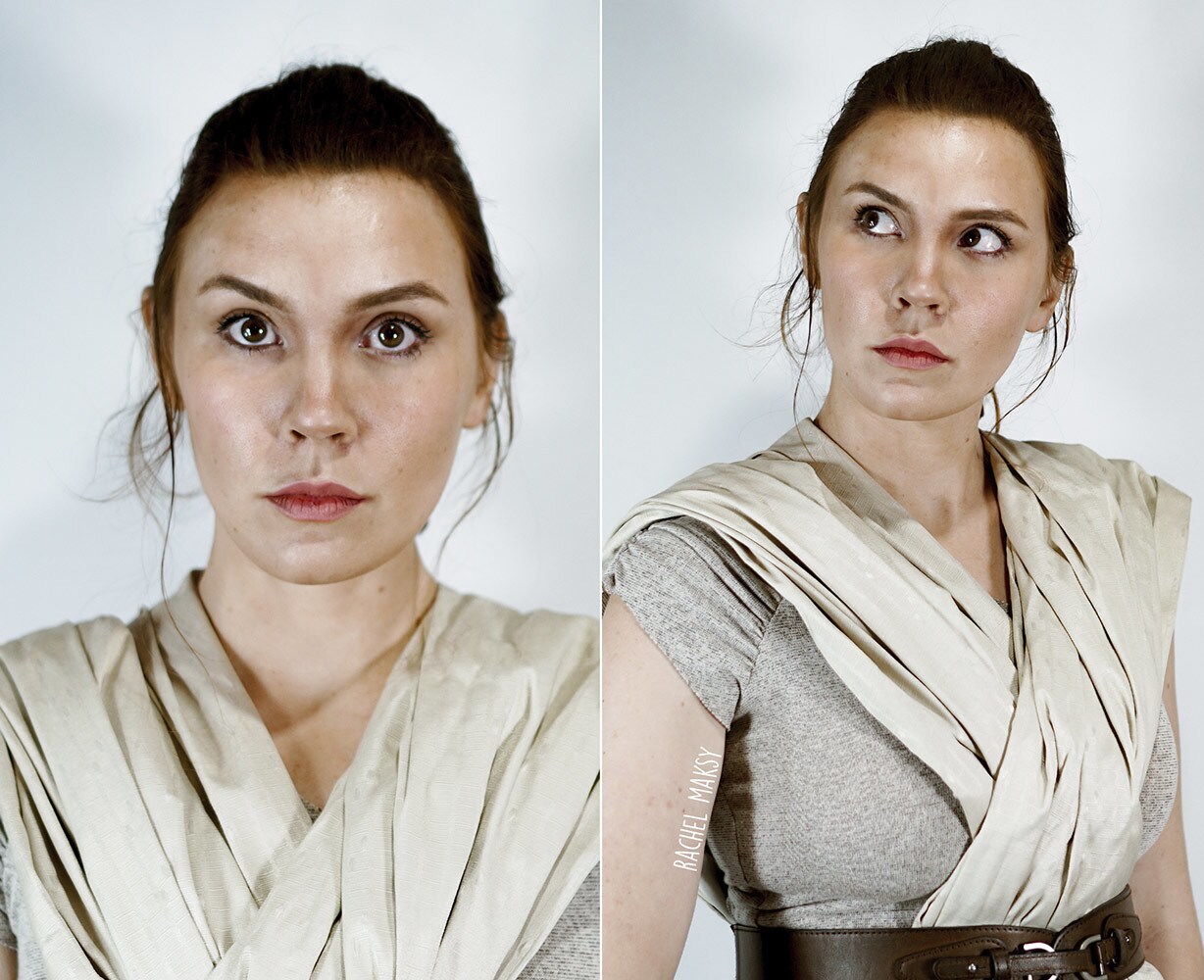 "There is something so satisfying about striving to make a costume more-or-less screen accurate," she says. "The hunt for the right fabric, studying screenshots up against your computer screen, watching the same scene about 54 times to make sure you get all the angles.
"But putting your own spin on something is also super satisfying because it makes it feel a bit more unique, and a bit more you. It's so easy to do with characters as recognizable as any in the Star Wars galaxy, and I think people like seeing variations!"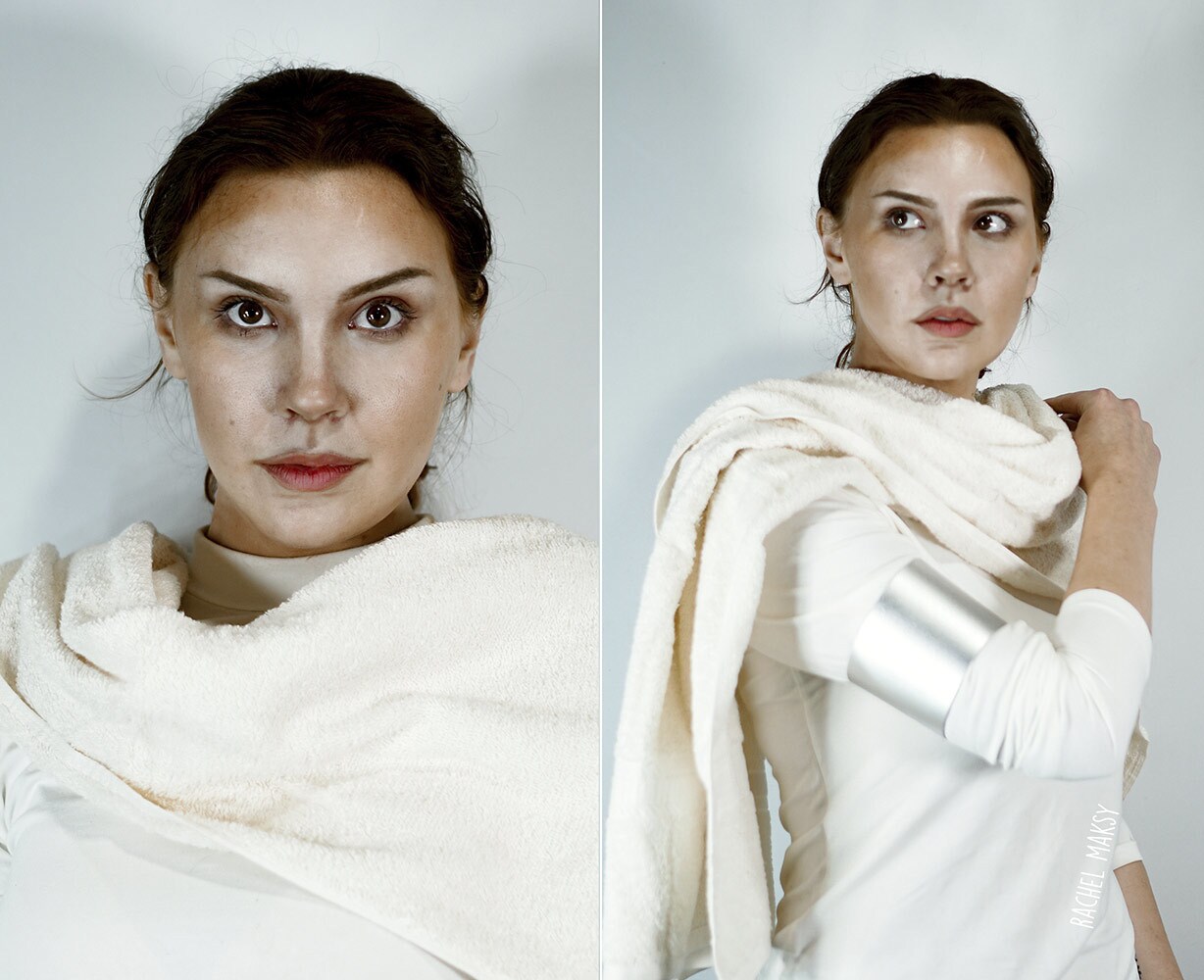 Lucky for us, Rachel has even more costume ideas she'd like to tackle. "I would love to recreate one of Amidala's classic glamorous outfits," she says. "Her red gown is the one I once had a Halloween costume of, so I think it'd be very 'full circle' to try that one. I don't think I'm quite confident enough in my hair and wig skills quite yet, but hopefully some day!"
The StarWars.com Fan Spotlight Q&A
What's your favorite Star Wars memory?
Rachel: Going to the theater to see the prequels with my family when I was just a wee Star Wars fan. There was nothing more exciting than getting some candy and watching Obi-Wan kick some Bad Guy Butt.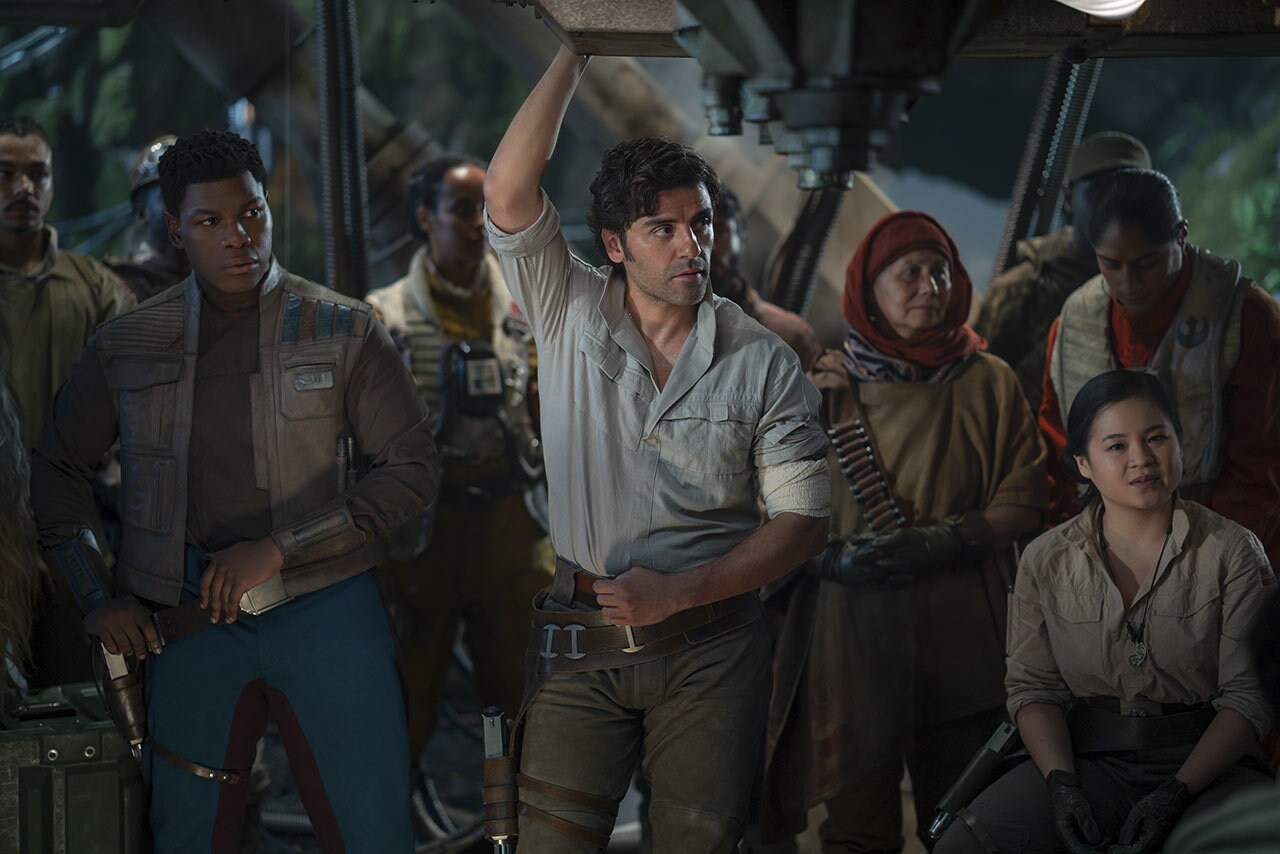 Given the choice, would you join the Resistance or First Order?
Rachel: Resistance, for sure!
If you could drive a Star Wars vehicle, which would it be?
Rachel: Probably a speeder of some sort. They seem the easiest to drive and I honestly wouldn't trust myself with anything that leaves the atmosphere.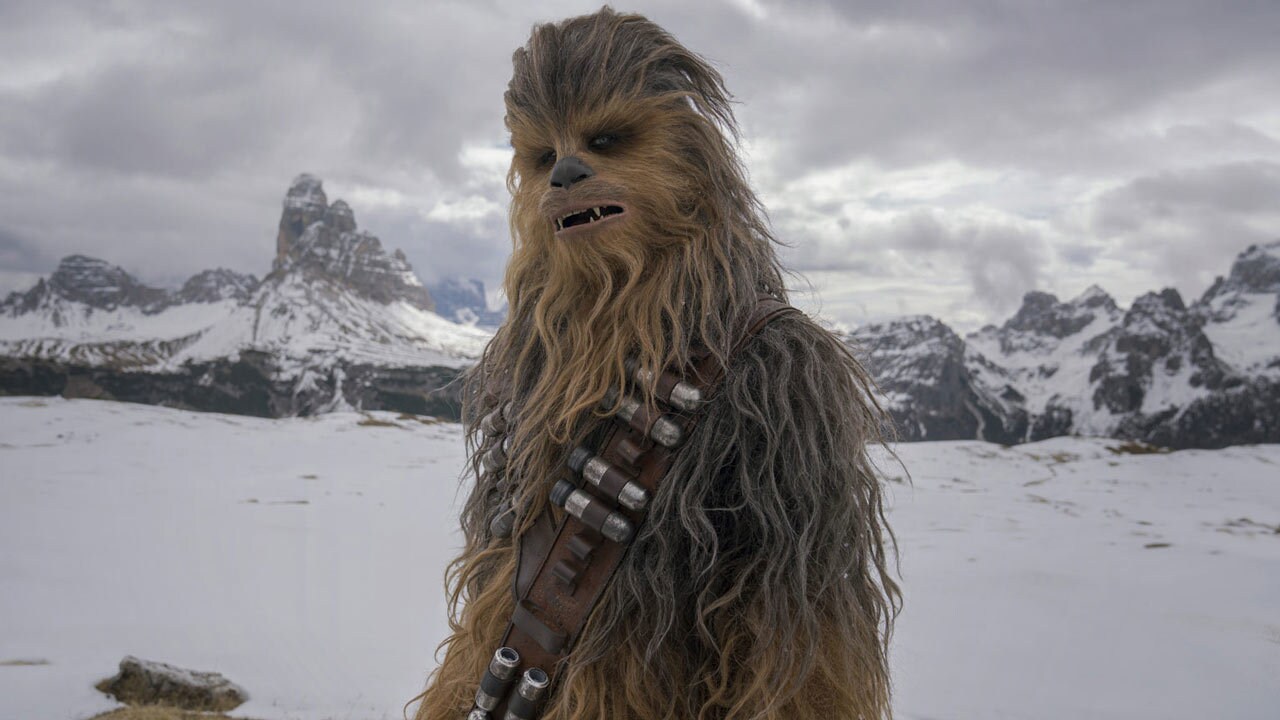 Which Star Wars character would you want as a roommate?
Rachel: CHEWIE. It's a well-known fact that Wookiees give the best hugs and I feel like he would be the best "Movie Night" companion.
If you could take any job in the Star Wars galaxy, which would it be?
Rachel: Queen Amidala's personal stylist. If there was ever a job that screamed, "Anything GOES," that'd be the one. It's like the Met Gala, but every day.