In honor of the 40th anniversary of Star Wars: The Empire Strikes Back, explore a new line of sunglasses in an homage to Darth Vader, Boba Fett, and other fan-favorite characters.
Growing up, Chad Dime was so inspired by the wise words of Jedi Master Yoda, he scrawled one of the teacher's memorable quotes on the underside of his skateboards and surfboards. The handwritten message -- "Do. Or do not. There is no try." -- served as a constant reminder for the ambitious kid.
Flash forward to 2014, when Dime co-founded and created DIFF Eyewear, inspired to fill a void in the monopolized eyewear industry with affordable, beautifully crafted frames constructed with luxury grade materials, such as handcrafted acetate and stainless steel metal, that also helped fund vision testing and eyewear for those in need. More recently, Dime got the chance to merge his love of Star Wars and eyewear design in the new Star Wars | DIFF collection celebrating the 40th anniversary of Star Wars: The Empire Strikes Back. The new line strikes a balance between recognizable Star Wars details subtly added to frames that, at a glance, are a stylish set of specs.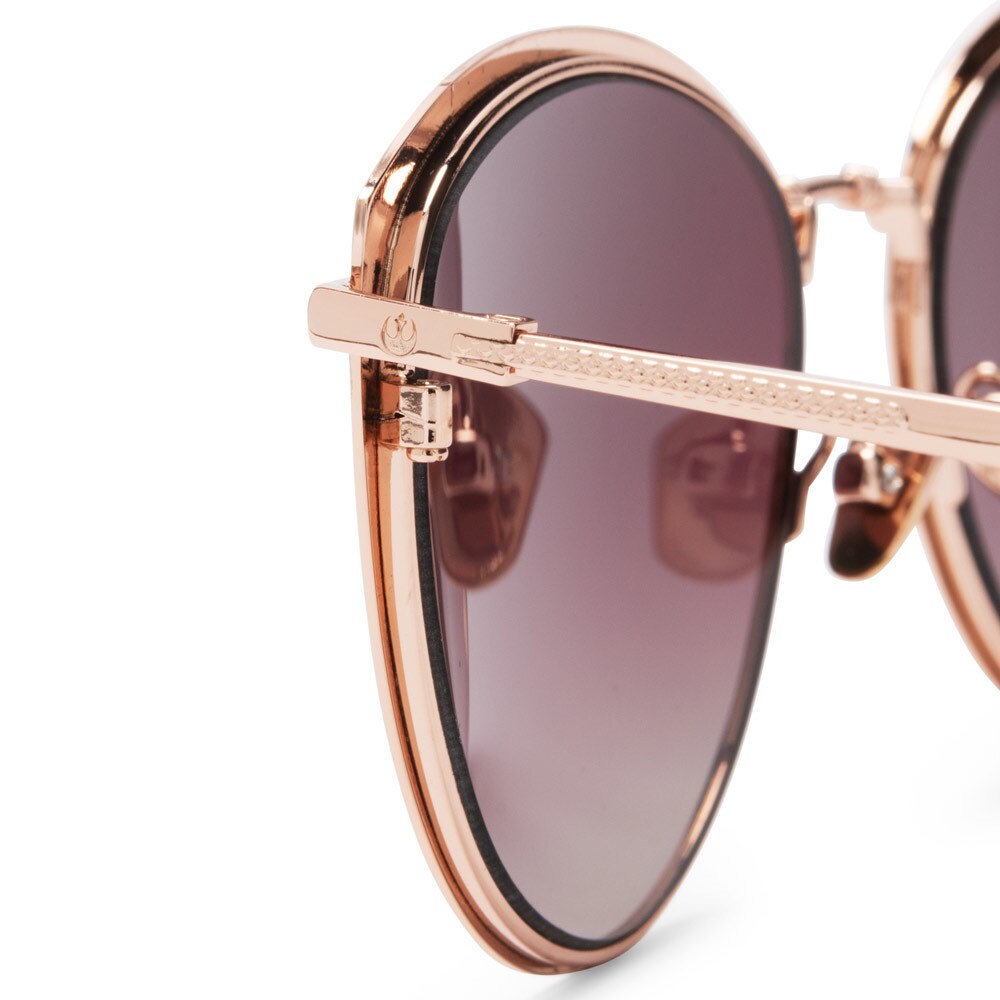 "We found an opportunity to truly capture a unique fashion moment with Star Wars | DIFF," says Dime. "The end result is that, if you love fashion and aren't aware of the collaboration, you can appreciate the look and style of the glasses. If you're a Star Wars fan, you can instantly recognize the DNA of each of these characters embedded into all of the styles, and that is just the start."
With the launch of the sleek and subtle line featuring frames inspired by Darth Vader, Princess Leia Organa, R2-D2, C-3PO, and Boba Fett, Dime gives StarWars.com a closer look at the finely crafted details and tells us why the Darth Vader aviator look is easily his favorite.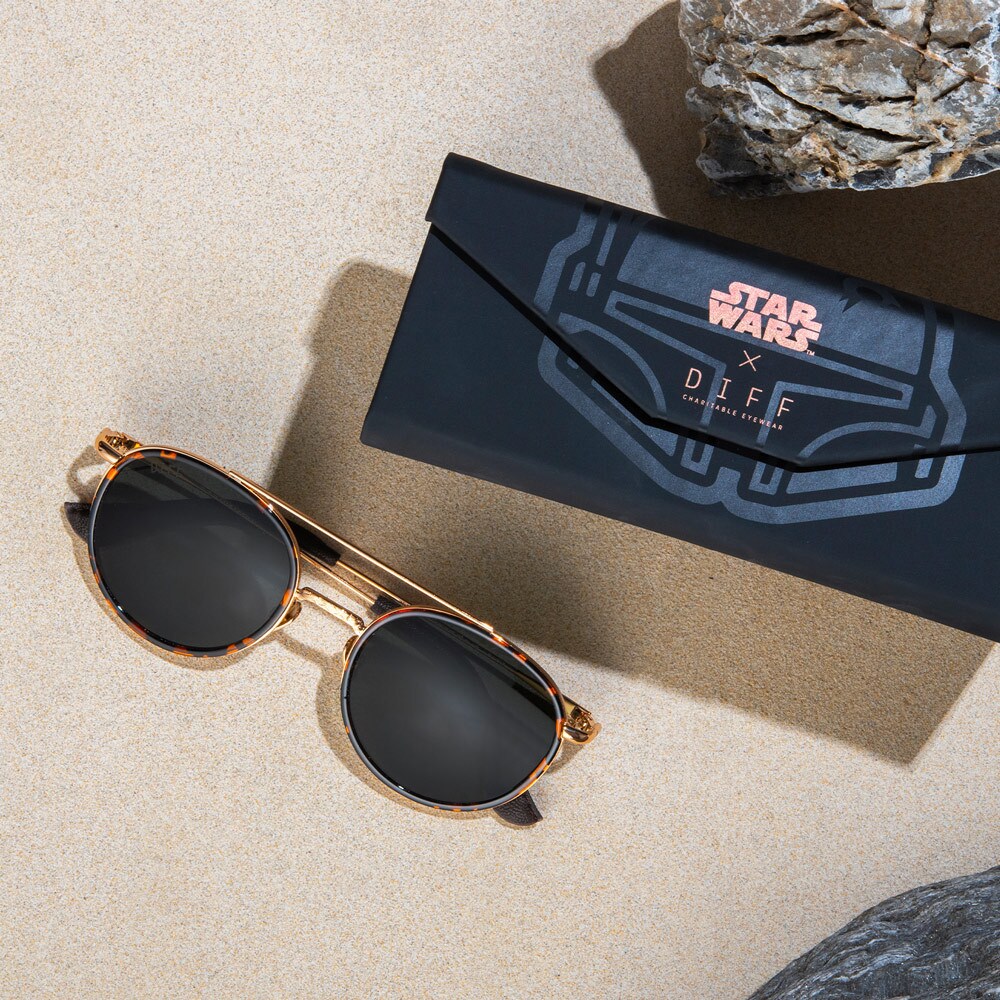 StarWars.com: Your new line is specifically themed to The Empire Strikes Back, which turns 40 this year, with five pairs of sunglasses for five key characters. Can you point out some of the cool design elements for each one?
Chad Dime: There are so many subtle details designed into each of the frames that can hopefully bring smiles to Star Wars fans as they explore the collection. We wanted to honor the legacy of The Empire Strikes Back, and help celebrate this huge milestone with the Star Wars family. Of course, we wanted to create a collection that not only dedicated Star Wars fans could fall in love with, but a special edition that DIFF fans can truly appreciate as well.
Darth Vader
Developing Darth Vader into an aviator was almost instinctual. The contrast between the matte and shinier materials brought in layers of darkness into the frame, while details at the nose bridge and arms of the frame really paid homage to his armor.
Princess Leia Organa
We knew we wanted to create a feminine frame for Leia. This informed the shape of the frame, as well as the color of the style, with a rose gold frame and maroon tinted lenses that are reminiscent of the costume we see the character wearing on Bespin. There is also a vintage element, which is a nod to the original 1980 release date of the film.
R2-D2 
We had a lot of fun with R2-D2. We wanted to commit to a droid-inspired look with this frame, specifically, so we went for an angular shape. We kept the droid's coloring authentic, with the result of a white, silver, and blue palette throughout the frame. If you look closely, you can also spot R2-D2's iconic circuitry details presented all over.
C-3PO
Gold was always the answer. The shape of the frame itself was informed by C-3PO's face and eyes, so we went with a round frame. Additionally, the stainless-steel metal frame has intricate details that are directly inspired by the droid.
Boba Fett
We wanted to pay homage to Boba Fett's armor through the various use of materials and colors. With contrasts of metal, faux leather, and acetate, we were able to capture the bounty hunter's DNA while executing a really luxe feel for the glasses.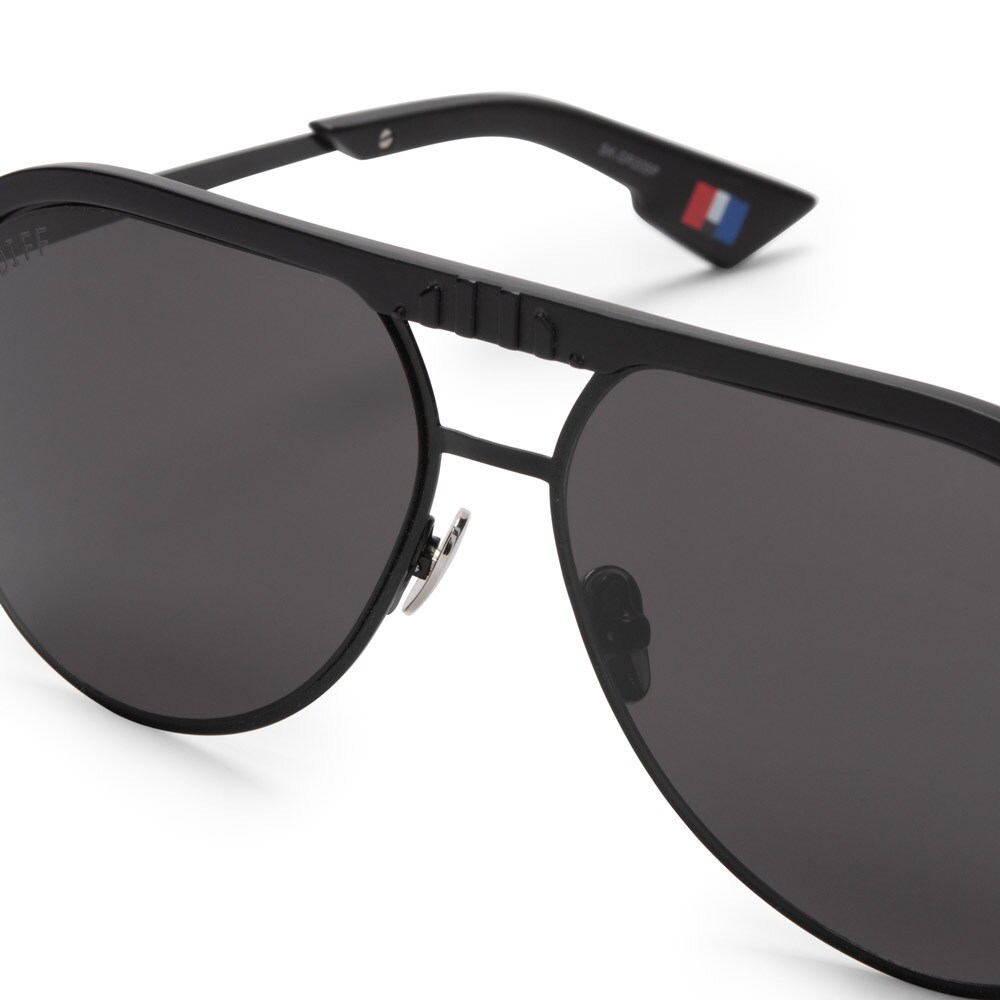 StarWars.com: Which of the five is your personal favorite and why?
Chad Dime: I am a huge fan of the Darth Vader glasses. Of course, I always like to root for the good guys, but you cannot deny the classic beauty of this style. I think with all of these glasses and accessories within the collection it is all about the details. I love the all black, I love the brow bar with the Vader inspired shield texturing, and I really love the details on the temple tips as well. If you look at the arms, you will notice that the tips have a beautiful paddle shape, and that adds a subtle touch of style but also increased comfort for when you are wearing them.
StarWars.com: How did you first get introduced to Star Wars? Do you remember watching The Empire Strikes Back for the first time?
Chad Dime: I must have been about 5 when I first saw Star Wars. My parents had bought the original trilogy set on VHS and although I cannot remember exactly the first time I watched The Empire Strikes Back, I remember it was by far the coolest movies that my parents ever let me watch. I also remember talking about it constantly with my friends at school and attempting to reenact some of those famous battle scenes that we saw in the movie. It really got our imagination going, which is what I love most about these films. I still have my original trilogy set on VHS and throughout the years it is one of the few things that I continue to save with hopes to pass it on to my children.
Shop the Star Wars | DIFF collection starting July 9!
Associate Editor Kristin Baver is a writer, host of This Week! In Star Wars, and all-around sci-fi nerd who always has just one more question in an inexhaustible list of curiosities. Sometimes she blurts out "It's a trap!" even when it's not. Do you know a fan who's most impressive? Hop on Twitter and tell @KristinBaver all about them.
Site tags: #StarWarsBlog