Get a first look at new Star Wars comics available this week, including the final issue of The Star Wars!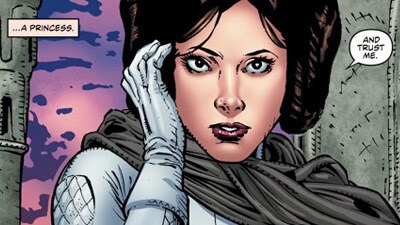 It's Wednesday, which means one thing: new comic books! Check out a preview of new Star Wars comics available today after the jump!
STAR WARS LEGACY #15
$2.99
32 pages
The good news: Ania Solo has escaped the vengeance of a crazed bounty hunter.
The bad news: She has been taken into custody by the Empire for the murder of an Imperial Knight!
Somebody's getting a death sentence!