Get a first look at Star Wars #18 by Brian Wood and Stéphane Créty!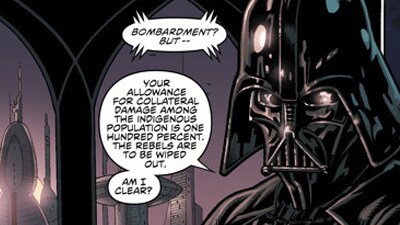 It's Wednesday, which means one thing: new comic books! Check out a preview of new Star Wars comics available today after the jump!
STAR WARS #18
$2.99
32 pages
Princess Leia's wedding day has arrived -- and so has the Empire! As Darth Vader's fleet bears down on the planet, the Rebels scramble to defend themselves -- they have been double crossed!