Take a sneak peek at the first pages of "Hunter vs Hunted," a new Han Solo adventure.
There aren't enough scoundrels in your life.
On May 5, it's Free Comic Book Day nationwide, and this year that means you can snag a fast-talking, blaster-tossing, one-shot issue of Star Wars Adventures featuring Han Solo and Chewbacca. Written by Cavan Scott and illustrated by Derek Charm, the comic "Hunter vs Hunted" features a story that will lead readers right into Star Wars Adventures 10! Set before A New Hope, the tale also includes appearances by some very familiar scum — bounty hunters Zuckuss and 4-LOM.
Check out some exclusive pages from the free comic below and then check in with your favorite local comic book shop for more information on capturing your own copy!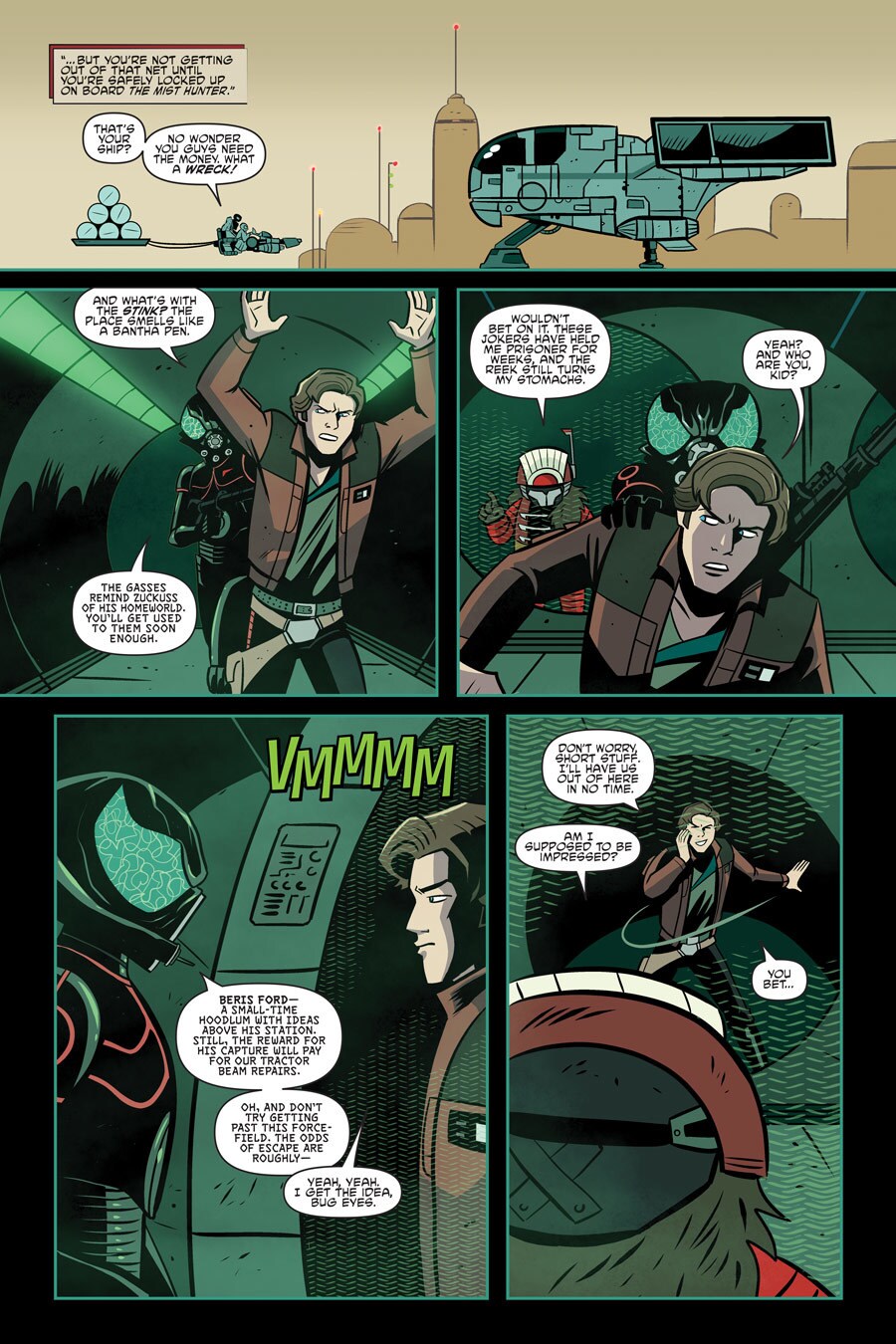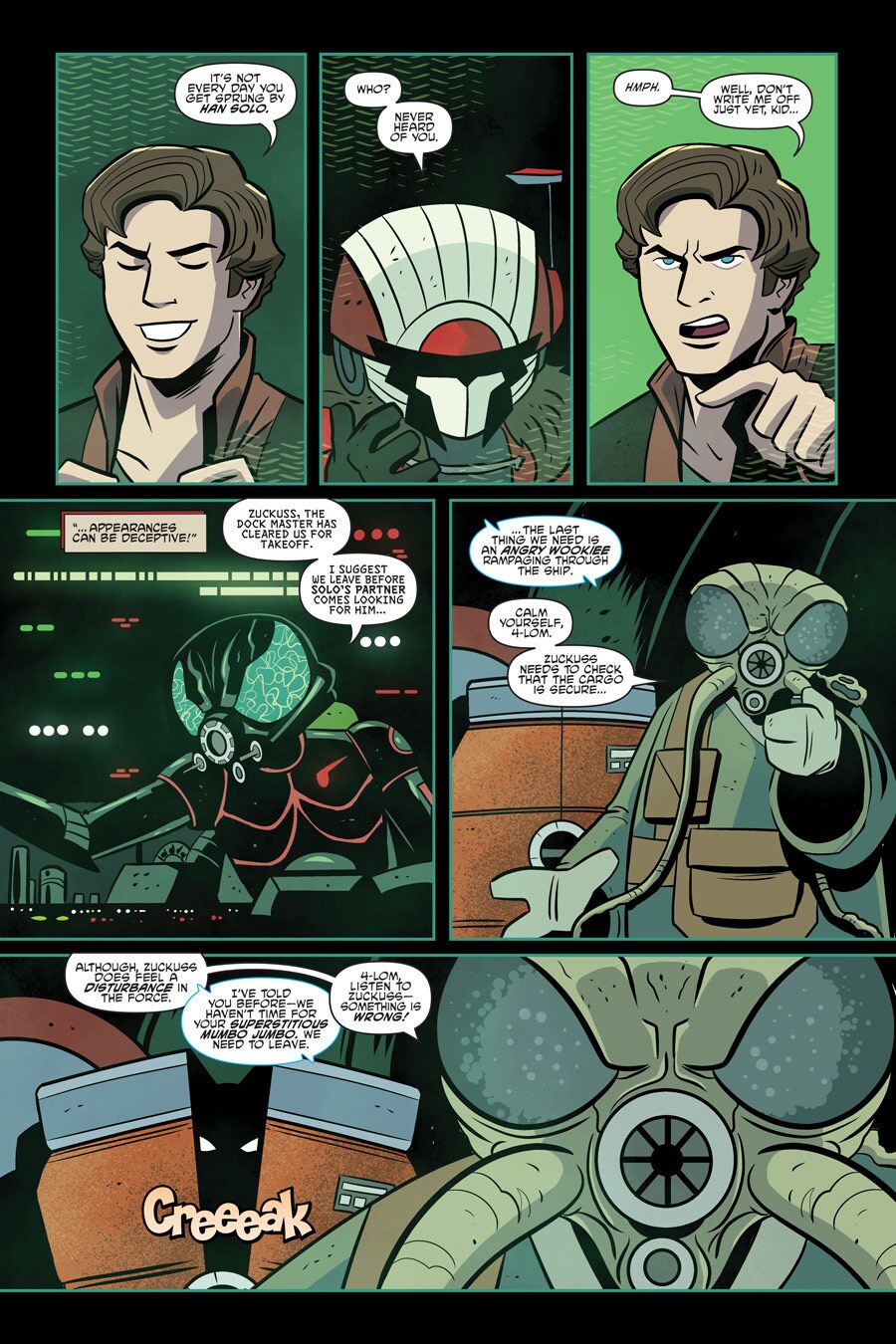 To be continued...
StarWars.com. All Star Wars, all the time.