All the new reveals from the Black Series, Vintage Collection, and more, plus behind-the-scenes details from Hasbro's action-figure masters!
From the Star Wars: The Black Series to Micro Force, Hasbro had enough reveals to fill a space cruiser at San Diego Comic-Con yesterday. In a lively and engaging panel discussion -- including Design Director Steve Evans gifting his own pre-order for the massive HasLab Jabba's sail barge vehicle to a young fan -- the toymakers pulled back the curtain on lots of new releases, talked about design processes, and much more. We learned a lot, and we're already making room in our collections.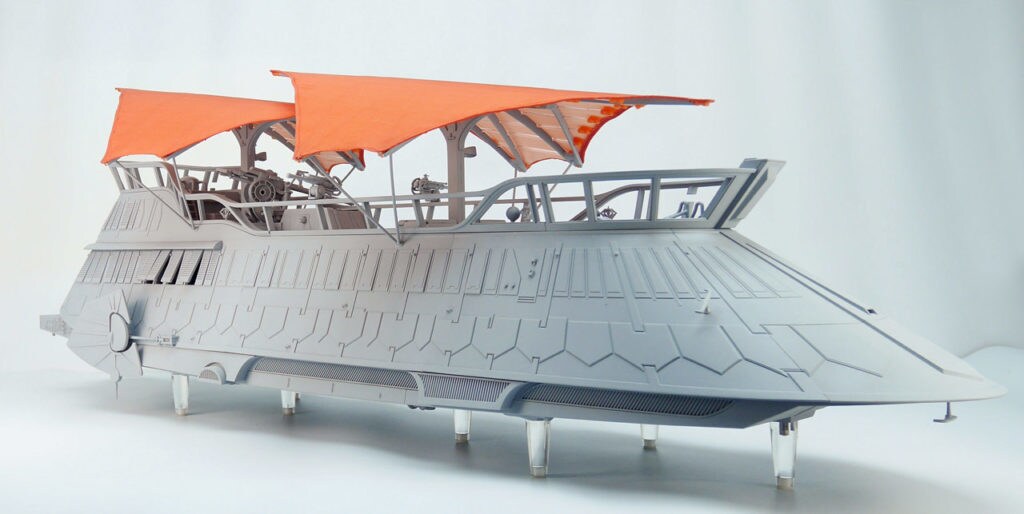 1. We're excited about HasLab's Jabba's sail barge, and so is Hasbro. "Oh my God, we did it!" shouted Joe Ninivaggi, director of global brand strategy and marketing at Hasbro, of the fan-backed project. Jabba's sail barge, a.k.a. the Khetanna, will be the largest Star Wars vehicle ever produced once released, and it is a game-changer for Hasbro's toy development. "You guys did this. This was a huge leap of faith," Ninivaggi said. "This is a reality. After 40 years we're finally going to produce the Khetanna." Chris Dern, senior product development manager, is amazed by what he's seen. "It is incredible. It is simply amazing, the detail that this team captured." Jabba, and Hasbro, would have nothing less.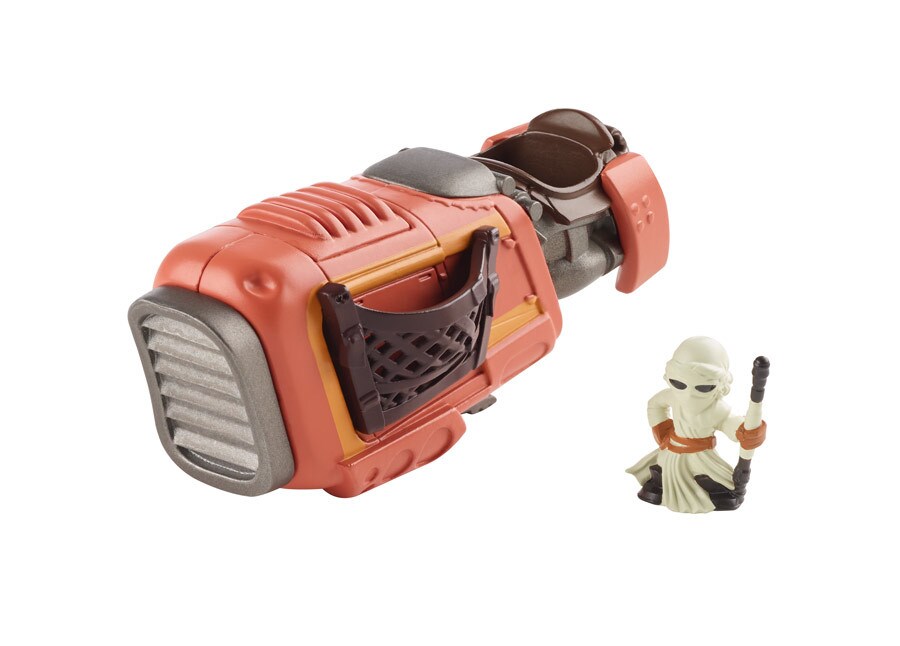 2. Micro Force is taking off. Literally. Hasbro revealed new vehicles (!) for its line of adorable tiny figures, including TIE fighters, X-wings, and walkers. "We really wanted to emulate the essence of the figures into the vehicles," Mason Fiske, senior designer, said. "So [we're] thinking about that disproportionate, angular, chiseled aesthetic, but still thinking about that cute factor, which is not a word we toss around too often out here." The craft all have an energetic, stylized look -- and also have a secondary Easter egg functionality. Fiske offered up a hint for his favorite: If you get Rey's speeder, be sure to have a Micro Force BB-8 ready to go with it.
3. The prequels turn 20 next year, and you can celebrate with lightsabers. Obi-Wan Kenobi, Mace Windu, and Darth Maul's The Phantom Menace Force FX lightsabers are coming in 2019. But that's probably not all. "Keep an eye out for all those new conventions," Evans said, "and you'll see some interesting reveals. Notice I use the word 'reveals' in the plural. Lots and lots of really, really cool stuff coming for the prequels." So to quote Count Dooku, "This is just the beginning!"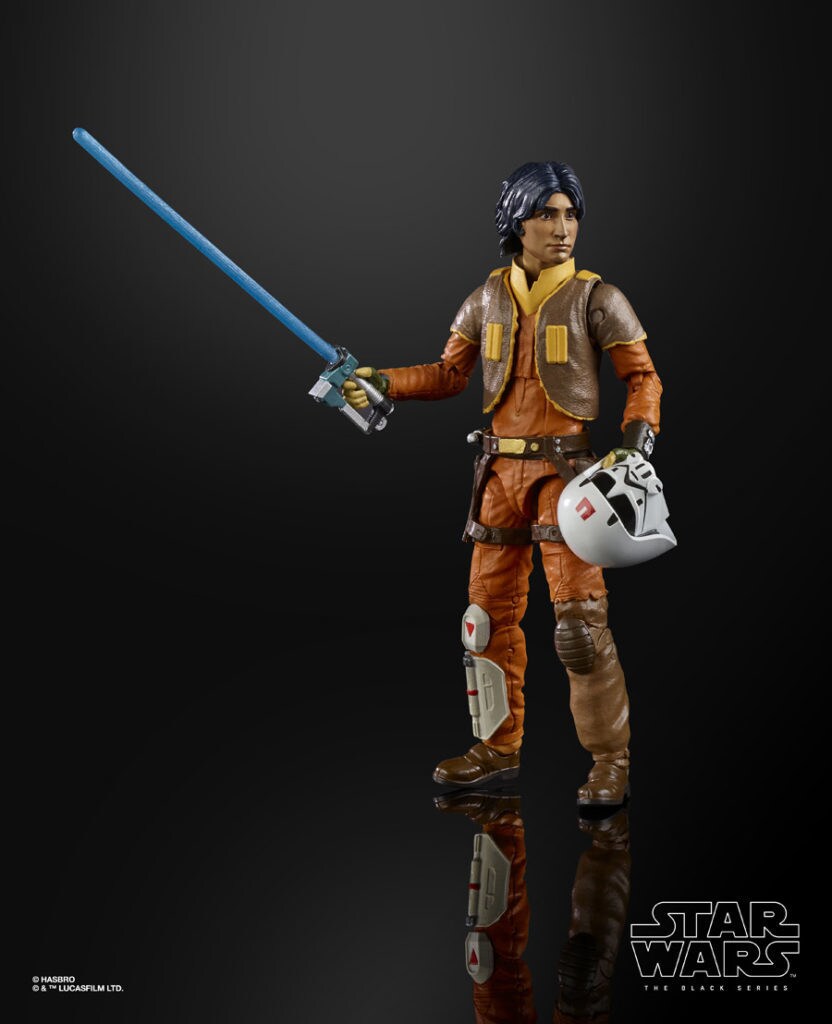 4. Black Series Ezra Bridger! The Star Wars Rebels Padawan is coming to the Black Series in his Season One design, bringing us one step closer to a complete Ghost crew. "This guy has a three-ball-jointed neck," Steve Bono, Hasbro's senior design manager said. "So you get a little extra articulation and subtle posing." Ezra will come with his Imperial cadet helmet and original lightsaber. All we need is a Zeb for him to annoy. But for now, we are also getting what many consider the MVP of the Ghost family...