Download the Padmé-starring novel at no charge from May 1 - 8.
Now this is worthy of thunderous applause.
In celebration of Star Wars Day, E.K. Johnston's Queen's Shadow will be available as free download from May 1 - 8. In the novel, Padmé Amidala, now a senator of Naboo, navigates the treacherous politics of the Galactic Senate and forges a new identity -- beyond the queen's shadow. Queen's Shadow will be the subject of an upcoming installment of The Star Wars Show Book Club, and you can get your eBook copy right now at DisneyBooks.com.
"I'm so excited that we're making Queen's Shadow accessible as a free eBook, and that it will be a part of The Star Wars Show Book Club!" Johnston tells StarWars.com. "I love sharing this story, and this is a great chance for all of us to read (or reread!) it together."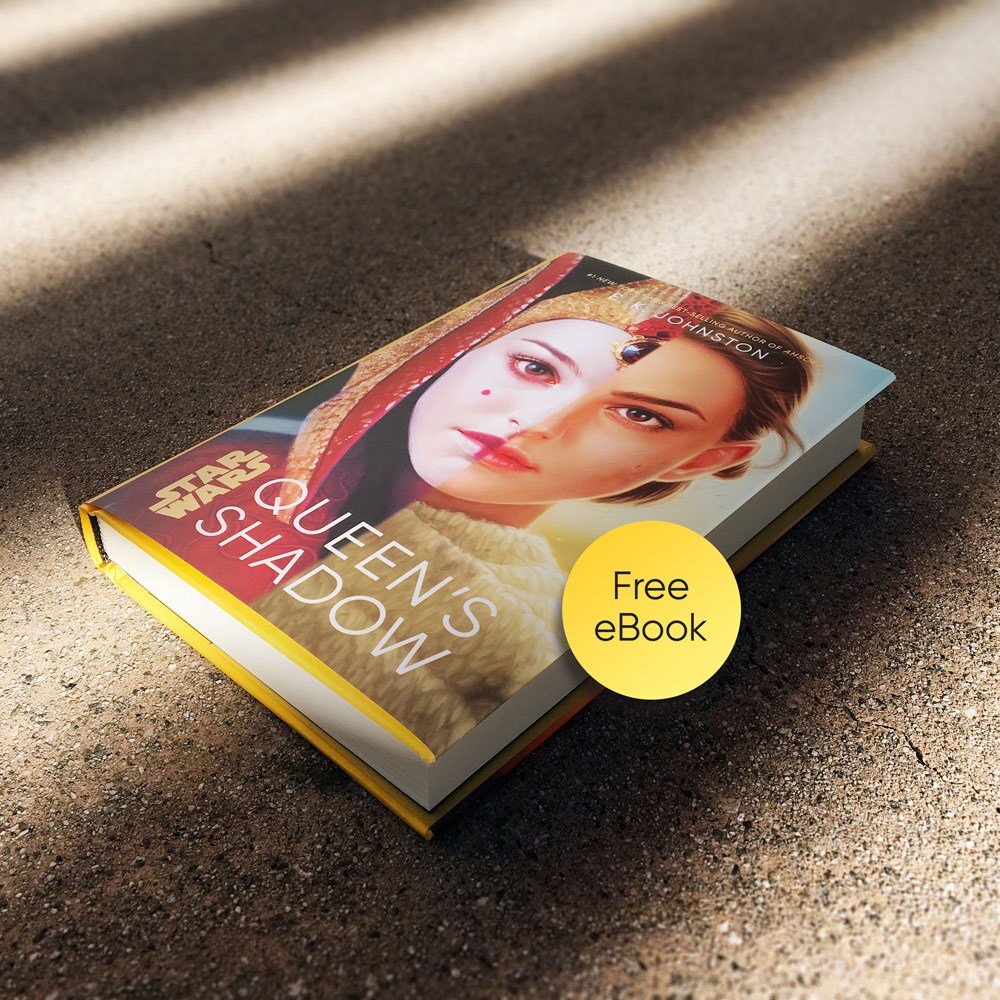 And there's more good news for those passionate about Padmé: Johnston's prequel, Queen's Peril, arrives this summer and is available for pre-order now.

"I met Padmé two decades ago when I was a kid, and I admired her so much," Johnston says. "Now that I'm older than she ever got to be, I think I admire her even more. She fought against unstoppable forces, and she never gave up on what she believed in. Sometimes she held on too tightly, but she always knew what she stood for, and that never stops being incredible."
For more on 
Queen's Shadow
 and 
Queen's Peril
, check out StarWars.com's previous in-depth coverage:
StarWars.com. All Star Wars, all the time.
Site tags: #StarWarsBlog