Get a first look at PAPER's stunning photos of Rodarte's Star Wars gowns and dresses!
Rodarte's fall 2014 line turned Star Wars' fans heads when it premiered at New York Fashion week earlier this year. Twitter exploded with photos of models wearing haute couture dresses featuring the binary suns of Tatooine, the Death Star, Yoda, Luke Skywalker, and other imagery from the saga. Founders of Rodarte, Laura and Kate Mulleavy, explained they mined nostalgic feelings and their "fascination with storytelling and cinema" to design the chic Star Wars gowns with film stills printed onto silk textiles.
Those gowns have now traveled from the runway to a galaxy far, far away -- well, to Skywalker Ranch to be exact. The 30th anniversary issue of PAPER magazine hits stands today, and it features a photo spread of models wearing the Rodarte collection against the backdrop of Skywalker Ranch and Star Wars memorabilia. PAPER is the first fashion publication that George Lucas has granted access to the property.
PAPER's editorial director Mickey Boardman said they had the idea for the shoot when the dresses were revealed by Rodarte in February. They took five months to put the expedition to Skywalker Ranch together and worked with Kate and Laura from Rodarte, photographer Todd Cole, and Rodarte's public relations company Black Frame to make the magic happen. Boardman says they were all in on the project because "they are all fanatical fans of Star Wars." They also received an assist from Ikram Goldman of the Chicago high-end fashion store ikram; Boardman states that Ikram is friends with Lucas and "made the magic happen for us." The Force was clearly at work.
We have an exclusive first look at photos from the special issue, and the dresses look like they're right where they belong. Click to enlarge: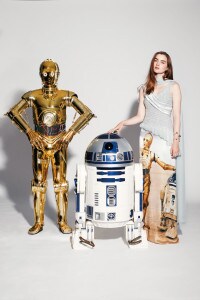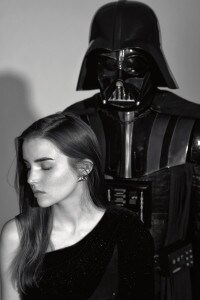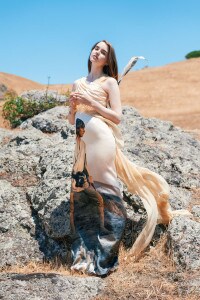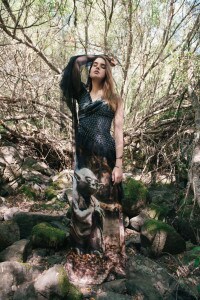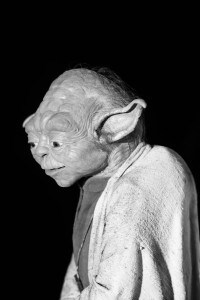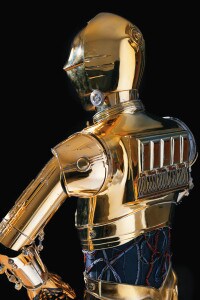 See the entire photo shoot in PAPER's September issue; it's available today at newsstands worldwide.
Photos by Todd Cole.
Amy Ratcliffe is a writer obsessed with all things Star Wars, Disney, and coffee. You can follow her on Twitter at @amy_geek and keep up with all things geeky at her blog.