The Perales family and Lucasfilm employees share their most beloved Star Wars memories.
In StarWars.com's new digital series Our Star Wars Stories, Jordan Hembrough travels the country talking to fans about the many ways that Star Wars has impacted their lives. In addition to the series, we've asked these fans some essential Star Wars questions. This week, the Perales family answers a big one: What is your favorite Star Wars event experience? Watch their response below!

https://twitter.com/starwars/status/1058510317045645313
But that's not all -- we also posed this question to some Lucasfilm employees. Check out their answers, and let us know your pick in the comments!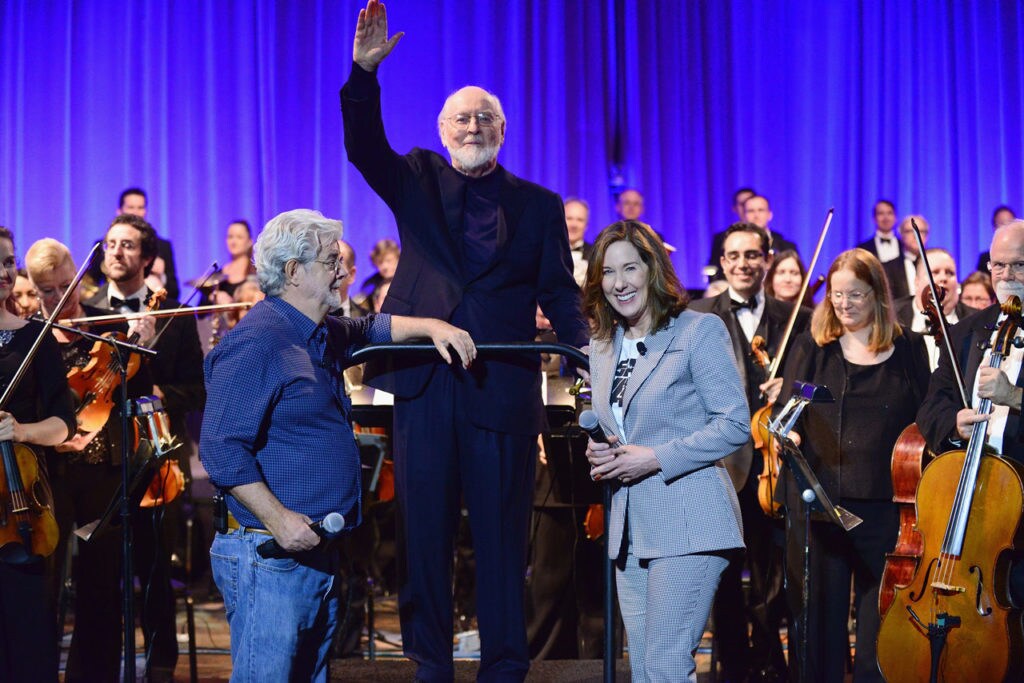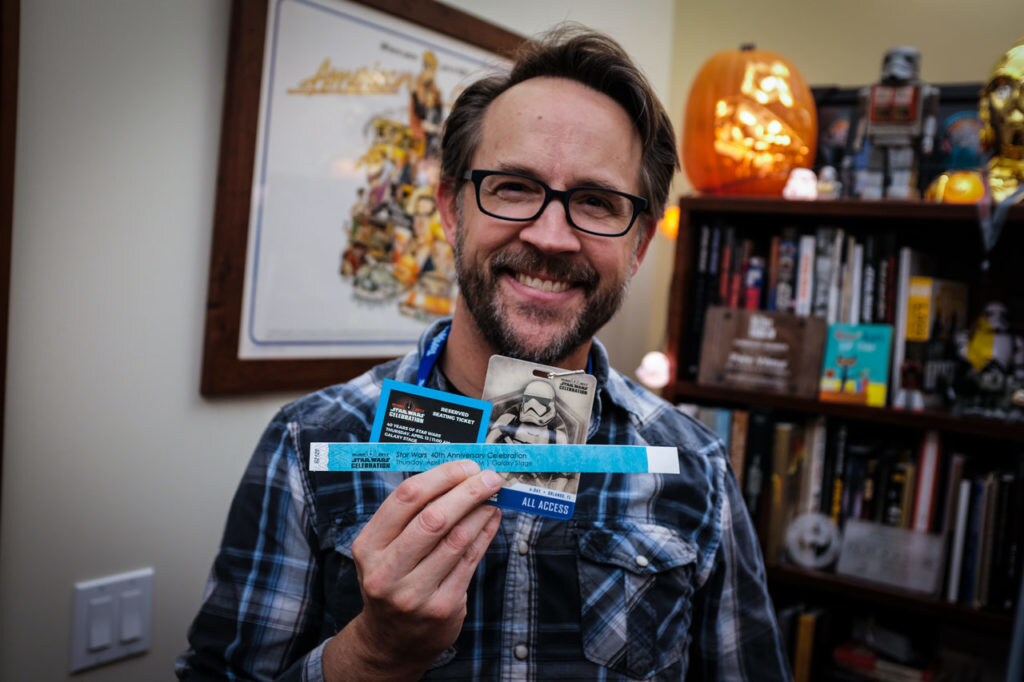 "Picking my favorite experience from an event was tough, as I've been attending science fiction conventions since the early '80s. But if I had to choose, my favorite moment was actually quite recent -- the surprise John Williams 
Star Wars
 concert hosted at 
Star Wars Celebration
Orlando in 2017, which closed out the
40th anniversary panel
. I'd seen Williams in concert before, but not one dedicated exclusively to 
Star Wars
, and certainly not one that was totally unexpected. When the lights came up following the Carrie Fisher tribute, I was absolutely floored to discover that Williams was actually on stage to lead the symphony (my in-the-know Lucasfilm colleagues had held the secret 
very 
close). His opening with his classic "Princess Leia's Theme" (my favorite of the entire saga) made this a home run of a Celebration experience, and one of the most emotionally poignant for me." - Pete Vilmur (Senior Writer, Lucasfilm Publicity)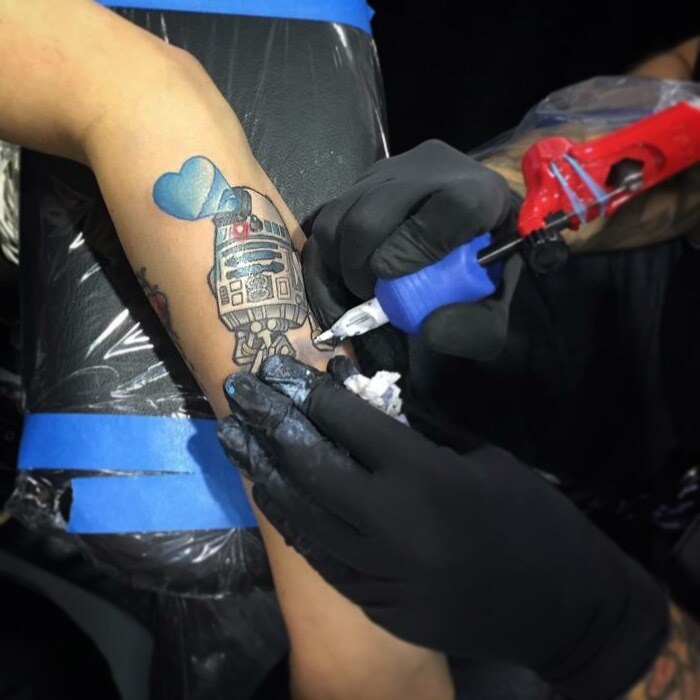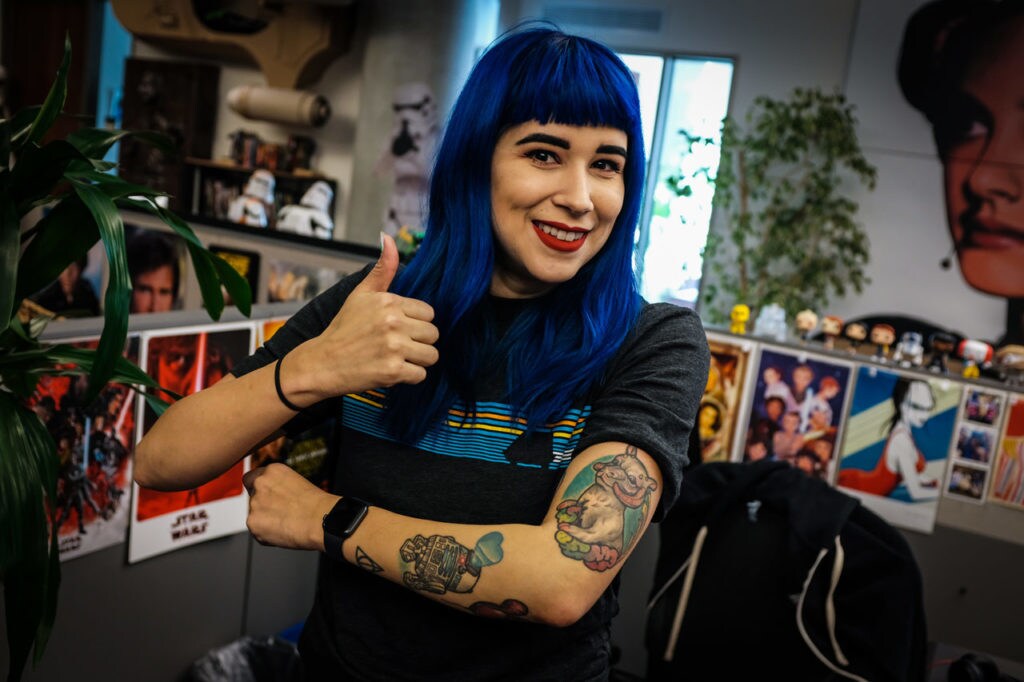 "Star Wars Celebration is my favorite convention to attend, and one thing that I love to do there is to get a tattoo from the artists at Ink Fusion Empire.
My first time getting one at Celebration was in 2015, when I got an R2-D2 with a heart hologram by
Josh Bodwell
. The experience was a lot of fun; it gave me a chance to get a tattoo from an artist I love that isn't local to me, and I got to leave the convention with a permanent souvenir. I loved it so much that I got another tattoo at Celebration London in 2016. That time, I got a tauntaun with rainbow glitter guts by
Rizza Boo
. I can't wait until Celebration Chicago next year to hopefully get another." - Amanda Jean Camarillo (Digital Production Coordinator, StarWars.com)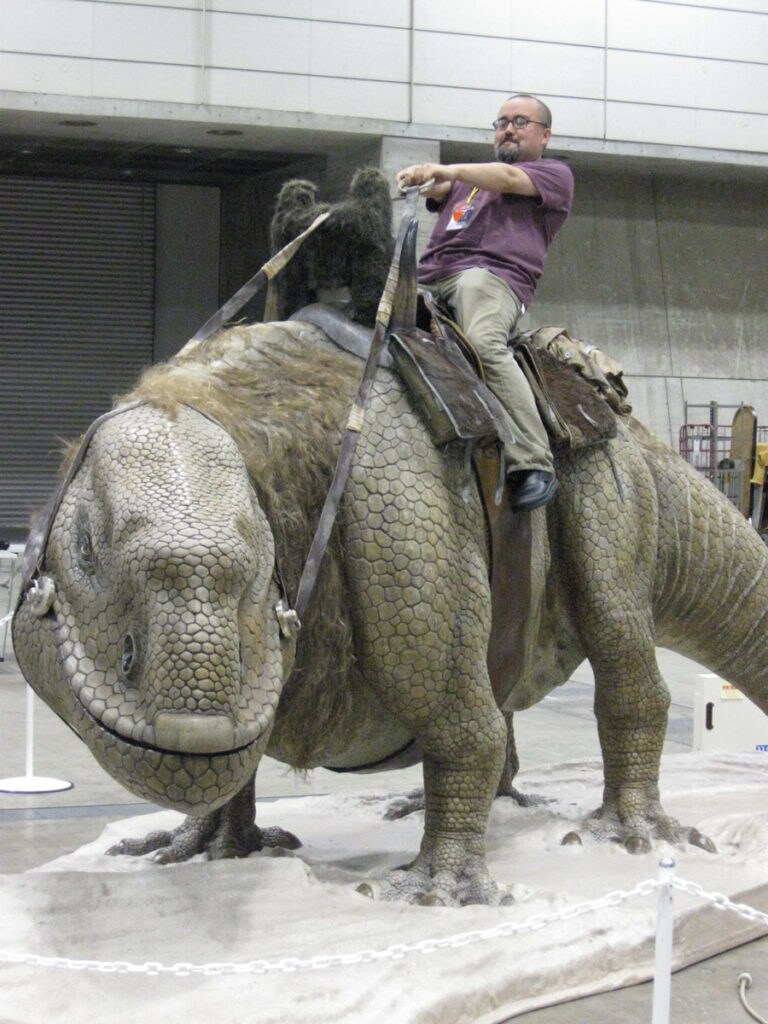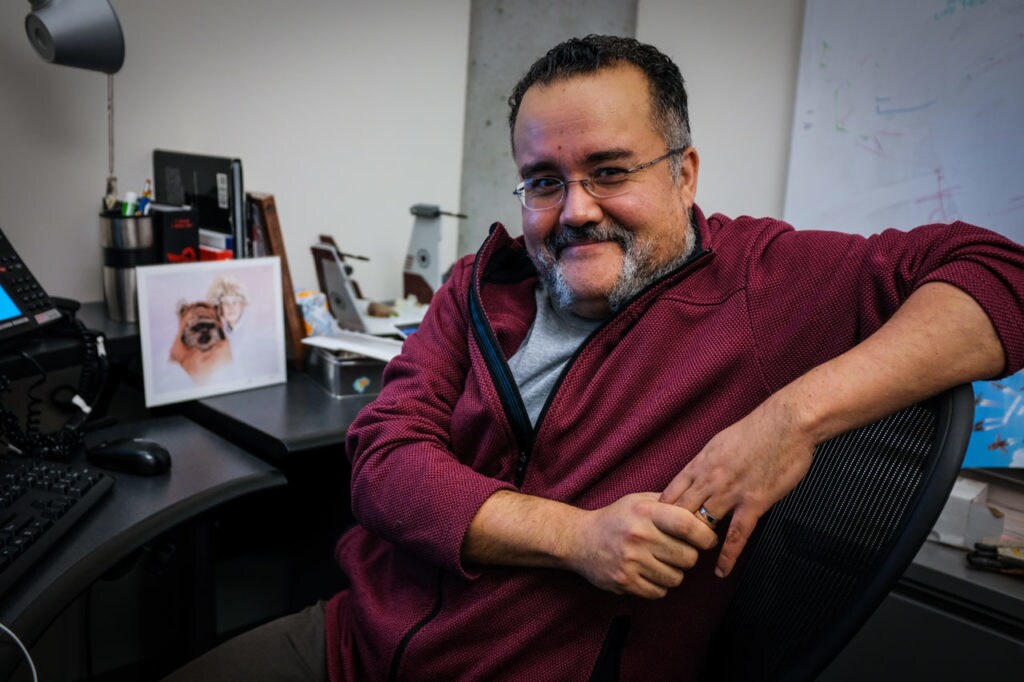 "My favorite thing at Star Wars conventions is the large scale builds delivered by such fan groups as the Belgian Star Wars prop crew, the German Project X-1 team, or the 501st Legion in the case of the beloved Roxy the Rancor. Any Star Wars Celebration is a showcase of passion and dedication, but these are the ones that literally stand above the crowds -- things like a full-scale TIE fighter, a recreation of the Millennium Falcon interior, a sixth-scale AT-AT walker, or the life-sized dewback I once rode at Celebration Japan 10 years ago. Back in the day when Lucasfilm wasn't in production on a film, Celebration was literally the only place to see anything like that." - Pablo Hidalgo (Senior Creative Executive, Lucasfilm Story Group)
In case you missed it, be sure to check out the Perales family's episode of Our Star Wars Stories.

Watch
Our Star Wars Stories
 on the official 
Star Wars
 YouTube channel and on StarWars.com/OSWS.
StarWars.com. All Star Wars, all the time.
Site tags: #StarWarsBlog, #OSWS