Collector FJ and Lucasfilm employees discuss who they first connected with through Star Wars!
In StarWars.com's new digital series Our Star Wars Stories, Jordan Hembrough travels the country talking to fans about the many ways that Star Wars has impacted their lives. In addition to the series, we've asked these fans some essential Star Wars questions. This week, FJ answers a big one: Who was your first Star Wars friend? Watch his response below!

https://twitter.com/starwars/status/1055927048068194309
But that's not all -- we also posed this question to some Lucasfilm employees. Check out their answers, and let us know your pick in the comments!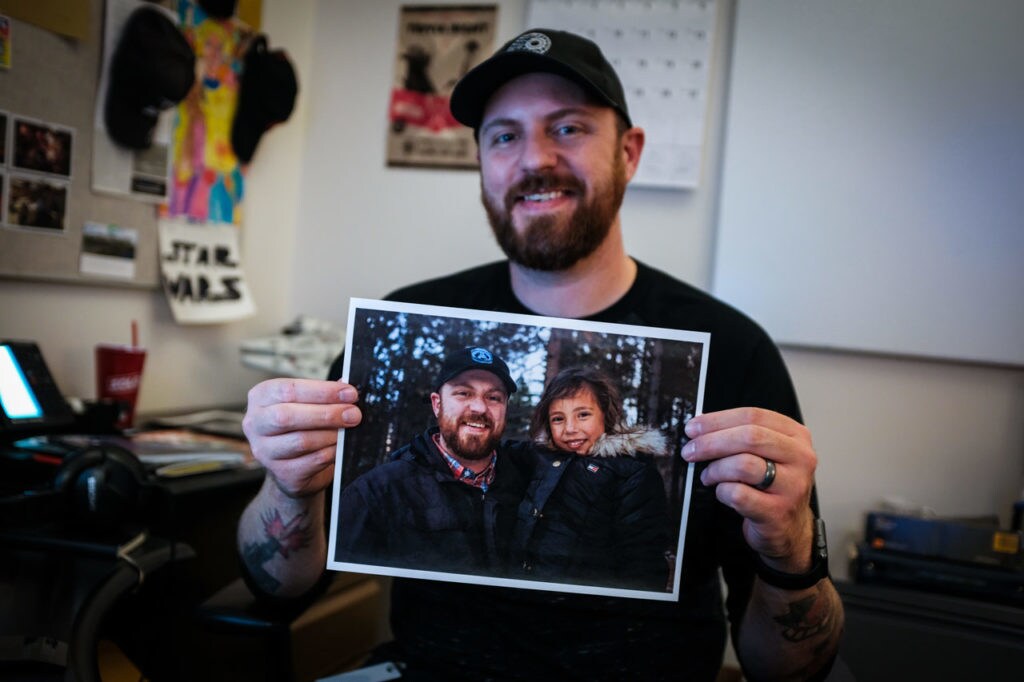 "My friends were all into it as long as I can remember, and we shared midnight screenings of the Special Editions and every new Episode, but I never felt a more impactful bond than when I watched Star Wars for the first time with my daughter Amelia Blue. We've read Star Wars books to her since she was born, and when she was four years old we decided to try watching A New Hope. To my surprise, she sat through it with popcorn in hand. It was a special moment when her eyes lit up at the sight of a lightsaber, or when she smiled as she learned Leia was a princess, or cowered when she first saw Darth Vader. The third time she requested that we watch Empire Strikes Back for our Friday family movie night, I knew she wasn't just entertaining her geek-dad. It's something we share together as a family, and we look forward to the next film ever year." - Chris Hawkinson (Digital Media Manager, ILM)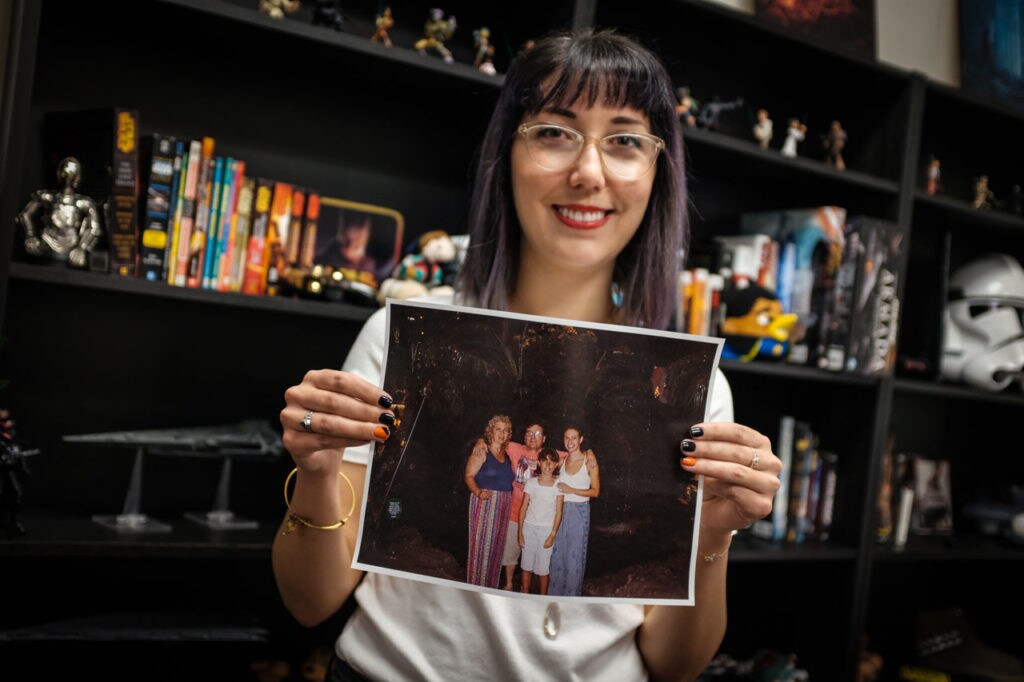 "The first to introduce and share
Star Wars
with me were my parents and older sister. My parents were software engineers that met working on the International Space Station, so you can imagine that space and sci-fi movies were celebrated in our household.
A New Hope
was frequently on our TV, but my first impactful memory in a galaxy far, far away was seeing Episode I in theaters in 1999. 
I was obsessed
. It was the first movie theater experience that really stuck with me past that first day -- it was so immersive, I wanted to see it again and again. Huge thanks to my parents and sister for encouraging the 'nerdy' stuff and getting me into the
Star Wars
universe!" - Michelle Halevi (QA Brand Lead, Lucasfilm Games Team)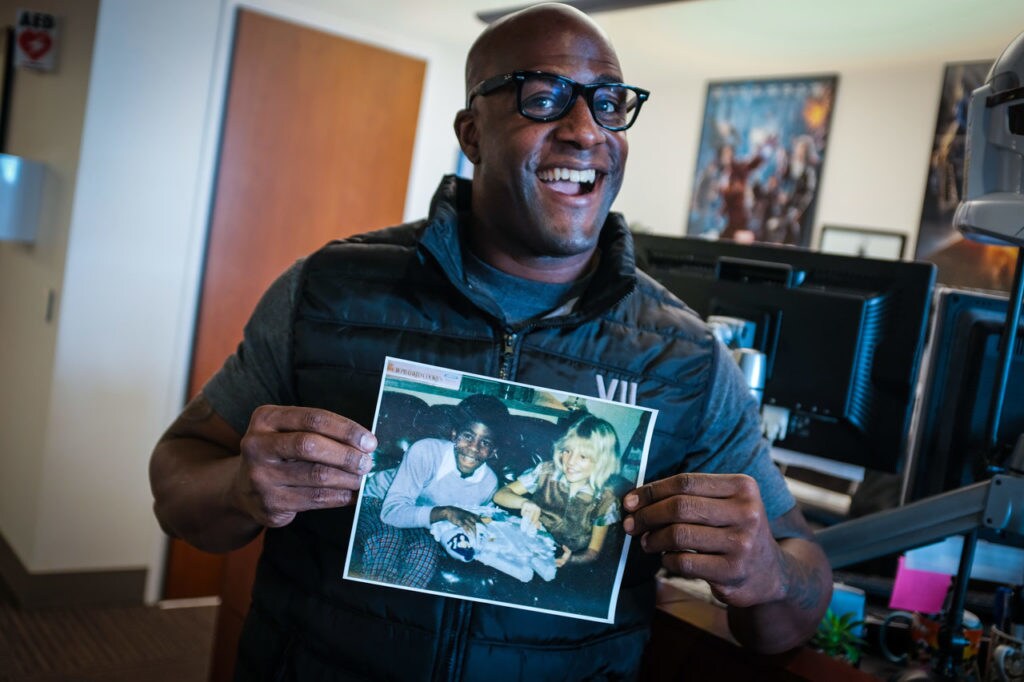 "Mine was a girl named Kelly Martin. We became friends because our parents took us to see Star Wars in 1977, and we basically met that day. We lived next door to each other and played together our entire lives, and we are still BFFs to this very day. I'm her son's godfather, and she's my kids' godmother, and when we were little we swore we were gonna grow up to build the Millinnium Falcon together! So, Star Wars was pretty much the reason we became friends." - Billy Ray Chubbs (Motion Capture Performer, Lucasfilm)
In case you missed it, be sure to check out FJ's episode of Our Star Wars Stories.

Watch new episodes of 
Our Star Wars Stories
 on the official 
Star Wars
 YouTube, Twitter, and Facebook pages, and on StarWars.com every Tuesday.
StarWars.com. All Star Wars, all the time.
Site tags: #StarWarsBlog, #OSWS